Daily Feed is the home of social first news and entertainment. From celebrity gossip to nostalgia, our unique content is guaranteed to intrigue and inform. If you enjoy the following article please share with your family and friends.
It's official – nostalgia is the way forward.  This is probably the strangest statement you'll hear today, but think about it. Reminiscing about happy times from the past makes you feel good, so if you feel good, you'll have a positive outlook on the future!  I am usually a "glass half full" type of person, but occasionally I can feel down in the dumps when everyday life gets on top of me.  Then I know it's an excuse to put on an old movie from the 70s or 80s and, as if by magic, I feel a whole lot better.
Here's some images from the past I KNOW you will remember.  Hope they make your day!
1  Pencil Toppers
These were a bit of a fad in the 80s and I was happy to go along with it.  They were cheap to buy and doubled up as an eraser.  More importantly, they were a pleasant distraction, placed on the end of my pencil, during boring lessons.  I remember having one that was a plastic loop with a sort of spring coming out of the side, where a plastic woodpecker was situated.  When I wiggled my pencil, it looked like the woodpecker was trying to bore a hole through the end.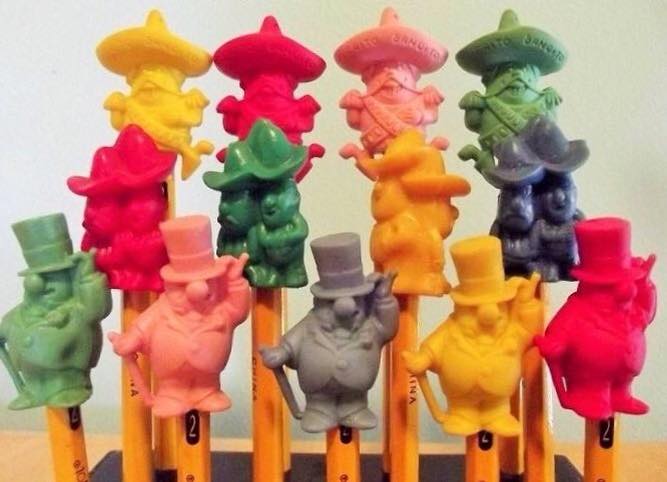 Whatever character you could think off, there was a big chance you could find a pencil topper of it.  You could even get scented ones, although I didn't really see the appeal of these.
2  Kojak
Who loves ya baby – well, we loved him, Telly Savalas as Kojak.  I wonder if his lollipop was used as a prop to make him look more normal as he looked anything but.  It was a great show, watched by all my family every week, on CBS, without fail.  I was really young when it aired and didn't always understand it, but it finished after my bedtime so I was more than happy to sit through it until the end!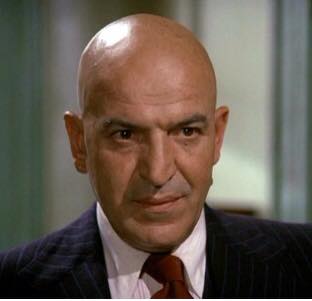 I enjoy it more, these days, as the re-runs are regularly shown and it was voted number 18 out of all time best characters on TV.  I watched "The King and I" a few years back and never realised he was one and the same person!
 3  Suitcases
Not that we had much use for suitcases in our household – it was a rare occasion to go on holiday.  Our cases were mainly used when we were visiting relatives in another State.  Dad would get down these cumbersome, hard, colored suitcases, which always had newspaper as a lining.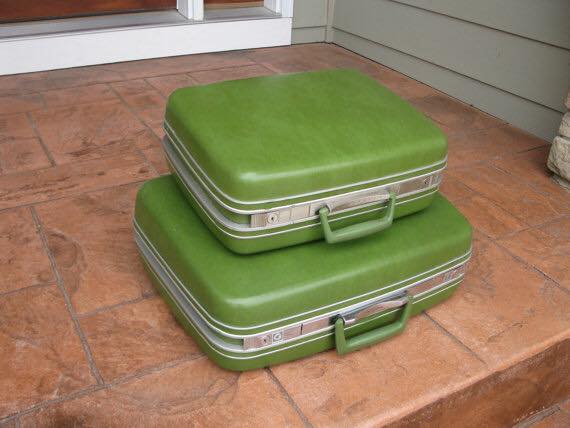 It was a squash to get them into our family car.  Sometimes, me or one of my sisters would have to sit on it for the long journey and it always caused arguments.
4  The Hollywood Squares
Classic show from my childhood and extremely popular.  It would attract very famous stars such as Paul Lynde.  He was a regular in the centre square and some of his jokes and comments were a bit close to the knuckle.  I was too young to understand but I used to see mom and dad give each other looks!  I liked him as he was a regular on my favorite program, "Bewitched".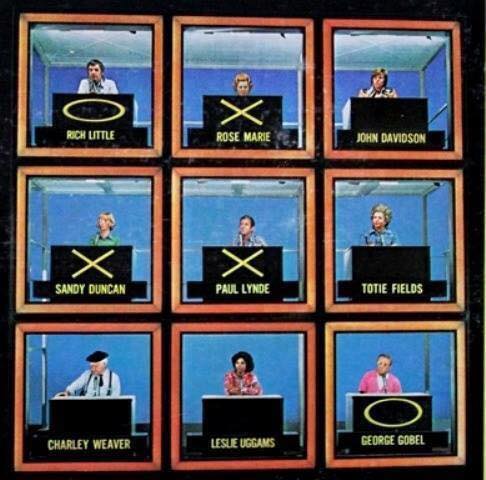 Such was Hollywood Squares success, it ran for 15 years, a long time in quiz shows, especially when there were many other decent ones hot on it's heels.
5  Final Net
Some say this was the best hairspray, whilst others swore by Aqua Net.  Anyway, they both had amazing hold, whatever hairstyle we were wearing.  In fact, the hold was so great that it took a good comb through to release the strands of hair.  When I was sporting the Farah Fawcett look, I used to borrow mom's to keep my curls facing outwards, just like Charlie's Angel!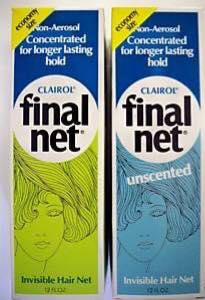 The unscented version came out a bit later and thank goodness for it as the scented one often made my scalp itchy.  Sometimes I would take the hairspray to school and re-apply it so much, my hair became like two wings at each side of my head!
6  Hopscotch
It's true that often the simplest of games are the best, as hopscotch proved.  All you needed was an outside hard surface and a piece of chalk.  In fact, even if you didn't possess any chalk, you could use the sharp edge of a stone, as I used to.  It was mainly played by girls but, occasionally, a boy would join in and we would go all giggly, especially if we fancied him!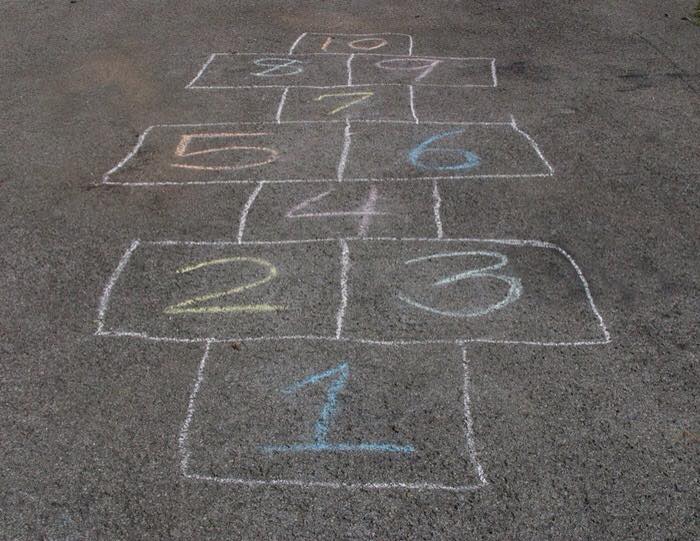 We played it in the schoolyard if we weren't playing "Oranges and Lemons" or "What Time is it Mr Wolf".  There were loads of games, like this, that cost nothing but were such good fun – or was it that we were easily pleased, back then!
7  Fairground Ride
When I first went on a ride like this, I would have been 13 or 14 and, to be honest, I thought I would die!!  I never expected the bottom was going to drop down and I screamed for dear life.  When I got off the ride, which I thought was never going to happen, I felt as sick as a dog.  However, I did venture on again, a while later, and starts to actually enjoy it.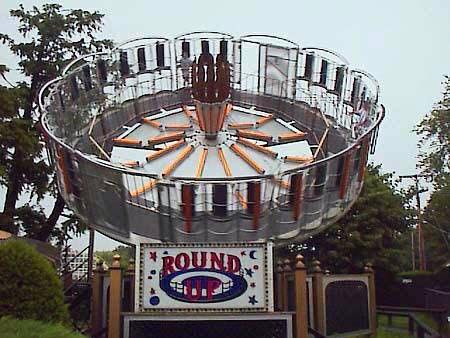 We never had the stringent safety measures in force, back then.  It's a wonder there weren't loads more accidents!  These days, I'm a real scaredy-cat and leave the rides to my kids.  I might go on the waltzing teacups but that's my limit!
8  Crock Pot
The saviour of the kitchen!  My grandma was a great cook but my mom never followed in her mom's footsteps and to put it politely, she was not talented in this area.  The meant that, when dad bought her the very same crock pot as in this image, our meals picked up considerably.  They had taste and the meat was soft!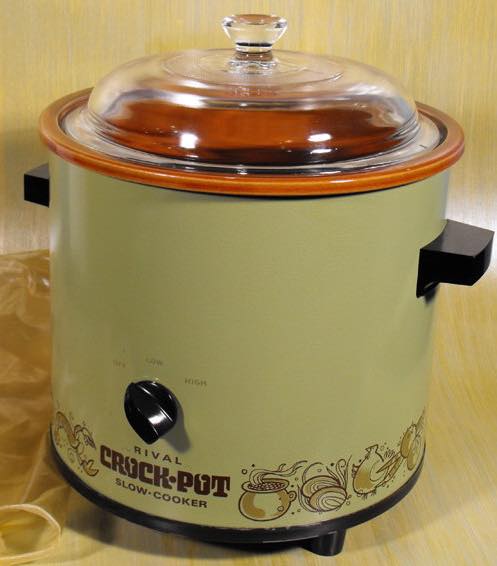 Cheap cuts of meat, such as braising steak, took on a new life and became perfectly edible and, dare I say it, left me asking for seconds.
9  Wicker Chair
My auntie had one of these and we thought it was so posh!  My sister and I would fight to sit on it and she usually won.  Wicker was becoming very popular in the 70s and 80s and was taking the place of heavy, old-fashioned furniture.  People were having conservatories built and furnishing them with lightweight wicker, with brightly colored cushions, scattered around.
I remember being in a furniture store with my parents and seeing a wicker hanging chair and I thought it was amazing. I totally wanted it for my bedroom but it was not to be!
10  Wax Bottles
We got this candy from the general grocery store.  I loved the waxy texture and the liquid center which, thinking about it, didn't actually taste remotely fruity, but they were nice and chewy and one of my regular purchases on the way home from school.  They must have been full of chemicals but did us no harm!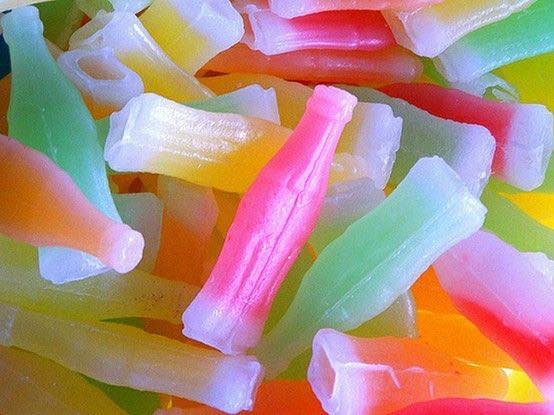 Besides the wax bottles, I remember the candy necklaces and bracelets, which we wore and bit off at the same time.  Nothing like edible jewellery!
Tell us how many you remember and be sure to SHARE this with your friends on Facebook.
Advertisement