Daily Feed is the home of social first news and entertainment. From celebrity gossip to nostalgia, our unique content is guaranteed to intrigue and inform. If you enjoy the following article please share with your family and friends.
Do you remember how long it used to take us to do our hair?  Whether you were a guy or girl, it took ages to get it just right with hair gel and hairspray, maybe a bit of back-combing or crimping.  I would have my Saturday night disco clothes organised on the Wednesday before.  I would try various clothes on, have a dance around the bedroom and then decide if I was going to wear the plastic jumpsuit or not!
I would borrow my mom's perfume and my sister's jacket (without her knowing), ready for the big night.  Sometime, my girlfriends would come round to our house and we'd play some music first, often a bit of Barry Manilow!  Hope you enjoy these images from the past.
1  Big Hair
It could never be too big.  I spent ages in the process, borrowing mom's heated rollers,  which she wasn't happy about, back-combing and spraying half a can of Aqua Net over it, so it didn't move a millimetre.  You could also get a body perm, which wasn't like the tight poodle curls from the 70s, but a bounce at the roots, to stop it being flat.  It didn't bother any of us that we all went around parading the same style.  It was the norm.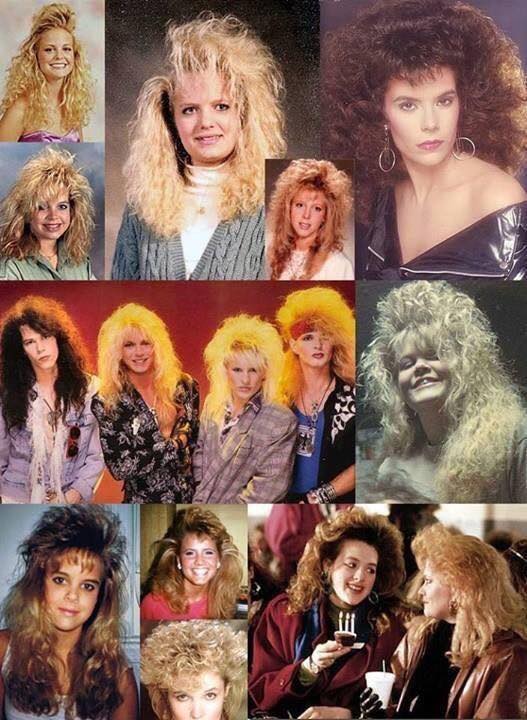 2  Krystal & Blake Carrington
Unless you were living on another planet, you would definitely remember this couple, from Dynasty.  Joan Collins, who played Blake's ex-wife, managed to get into a fair few hair pulling fights with Krystal and we were glued to the TV, so much so that it was the most watched programme in the 80s.  The two women didn't get on in real life so maybe no acting was required!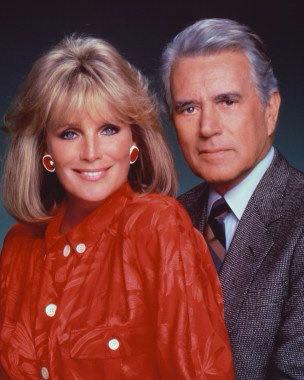 3  Pop Rocks
Pop Rocks were made by accident!  A food scientist was trying to design an instant soft drink but when he put sugar flavouring mixed with carbon dioxide in his mouth, it became exploding candy and that's how we remember it.  It sizzled and fizzled in the mouth, as shown by Mikey, the little boy from the Life cereal.  I would buy Pop Rocks on the way home from the roller rink on a Saturday afternoon.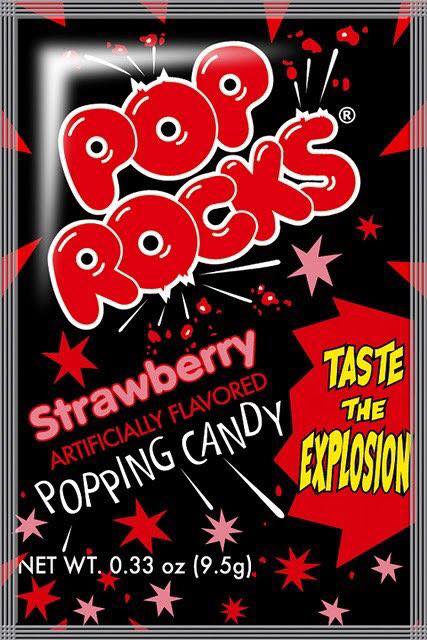 4  Life Cereal Commercial
If you cast your mind back to Life real, one name jumps out at you – Mikey!  "What's that? Some cereal. Did you try it? I'm not gonna try it, YOU try it. I'm not gonna try it. Let's get Mikey! Yeah! He won't eat it, he hates everything. Hey Mikey! He likes it!"  I know I'm sad but some things just stick in my head.
This was my regular shampoo when I was a teenager.  In fact, everyone in the house used it, so the big bottle came in handy. The scent was good, it made our hair squeaky clean and it was relatively cheap, so a winner all round.  As I got older, I started to use Flex shampoo and conditioner.  It had a very creamy texture and memorable smell that left your hair as fresh as a daisy.  Press was pretty good too.
Which images spell out nostalgia for you?  Be sure to tell us and SHARE this with your friends on Facebook.
Advertisement