Daily Feed is the home of social first news and entertainment. From celebrity gossip to nostalgia, our unique content is guaranteed to intrigue and inform. If you enjoy the following article please share with your family and friends.
I suppose what  I loved most about my childhood was the great choice of TV programs.  There were some awesome cartoons such as The Flintstones and The Jetsons, great game shows, Hollywood Squares and Family Feud, not forgetting brilliant police dramas, Cagney and Lacey, Ironside and Magnum P.I.
Two decades before the internet happened, we had no trouble finding a thing to do to occupy ourselves.  We played outside, we cycled and roller skated, painted with water and, if you were like me, made a poncho!  Here are some images to take you right back.
1  Lost In Space
I remember the series so well.  We followed the Robinson family, selected from 2 million volunteers, supposedly, on their expedition.  There was the mom and dad, two kids, a dog and a parrot, of course!  Dr Zachary Smith had an evil voice.  I can still picture him now.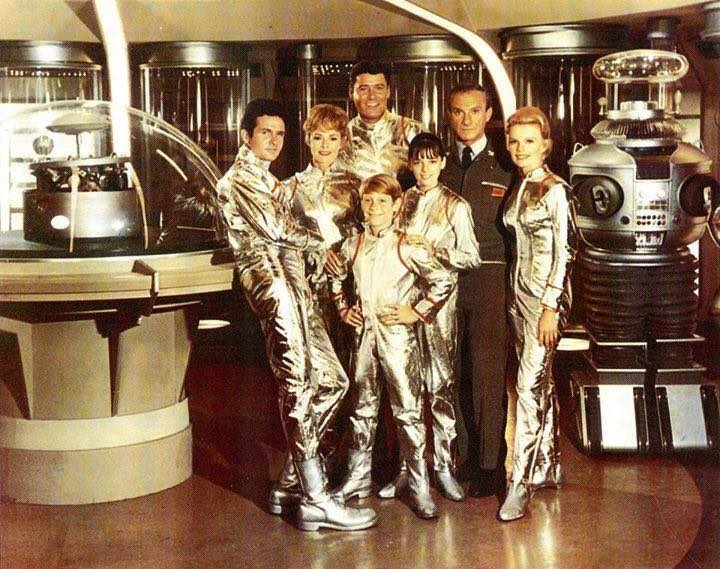 There were quite a few sci-fi programs on the TV during the 70s and, being very young at the time, didn't always understand the plot.  My brother used to get angry with me when I asked him a hundred questions about a particular show!
2  Toy Tea Set
I had such fun with this set and it would occupy me for hours when I was young.  I would sit all my dolls around in a circle and pretend to feed them with little pieces of broken cookies I had prepared and put on to the tiny plates.  I would fill the coffee pot with soda or Kool-Aid and carefully pour the liquid into the mugs.  I'd actually eat and drink all the stuff myself, naturally.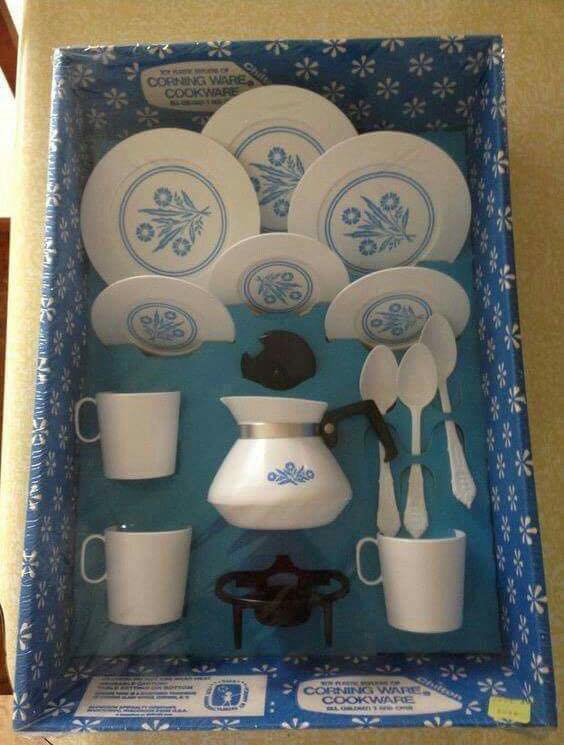 My cousin had a dolls house and I was more than envious of her.  I nagged mom to buy me one for myself but it fell on deaf ears.  When my daughter was old enough to appreciate it, I bought her one, mainly so I could re-live my childhood!
3  Scary Cereals
There was nothing wrong with a bit of excitement at breakfast time and scary cereals were just the thing to start the day.  A massive sugar rush, as we munched our way through Count Chocula, woke us up and had us running, with lots of energy, for the school bus.  I would purposely pour extra milk into my cereals so I ended up with a chocolate drink, which I drank straight from the bowl.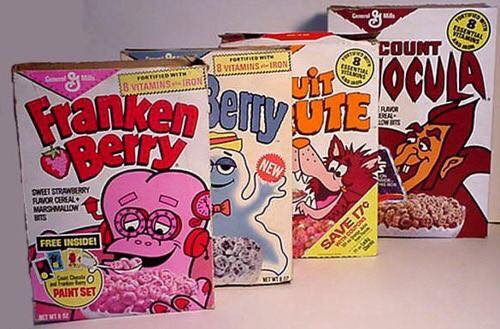 Franken Berry was pretty delicious, too, especially with the little pieces of marshmallow.  There was talk in the media about health issues with this particular cereal, as there was so much red, artificial colouring in each pack.  This didn't bother me in the slightest.  In fact, I saw it as an added bonus as I liked being hyper!
4  Young Frankenstein
I remember seeing this at the movie theatre.  It was a horror film with a difference – it was hilarious!  The part was made for Gene Wilder and the weird looking Marty Feldman fitted in perfectly.  It became a cult movie and is enjoyed even to this day.  The genius, that is Mel Brooks, directed it and later made it into a successful musical.  A horror movie as a musical shouldn't have worked but it did, and in a big way!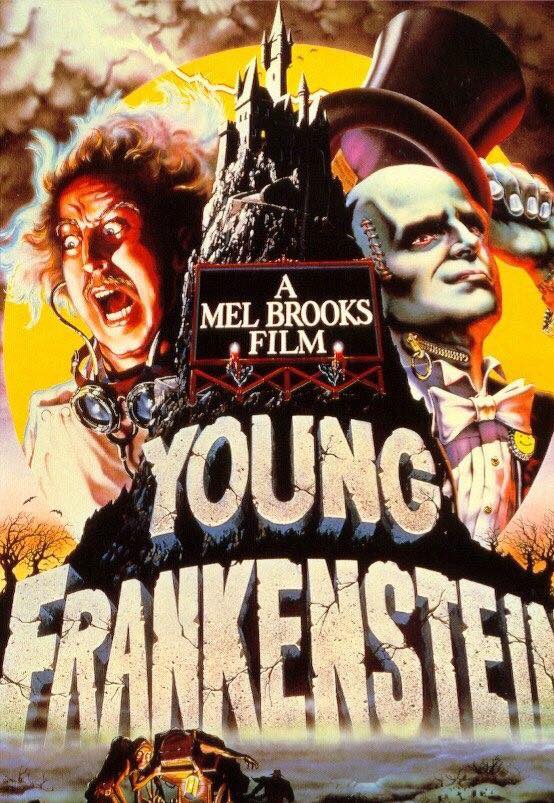 It was on Netflix not that long ago and I watched it with my daughter.  I never expected to remember as much as I did and it really took me back.
5  Who's The Boss
This show became one of the most popular sitcoms in the mid to late 80s.  The series was nominated for dozens of awards and ratings went through the roof.  We followed Tony Micelli, a former baseball player, who was forced to retire due to a shoulder injury.  He ends up taking a job as a live-in housekeeper for divorced executive Angela and her son Jonathan.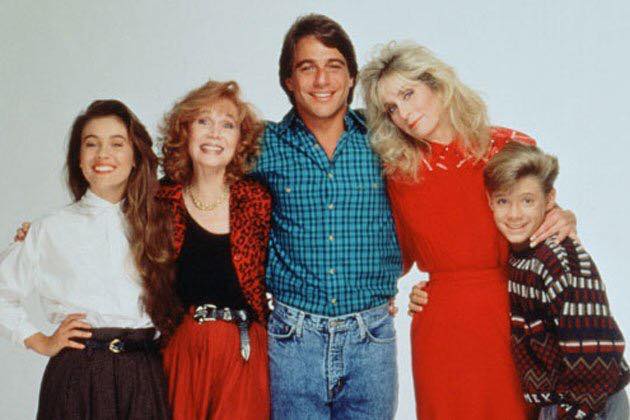 "Angela" got the part, after pipping another well known actress to the role, because of the way she ad-libbed during her audition.  The director was in stitches and knew instantly that it would be a hit, with her starring in the show.
6  Dippity-do Setting Gel
There was no such thing as a bad hair day if you used Dippity-do setting gel.  It was great for setting, lifting, taming, spiking and holding our luscious locks in place.  We always had a jar in the bathroom cabinet and we all used it, apart from dad.  I was going through my punk phase and it was brilliant for keeping my hair standing on end!  My brother, on the other hand, used it as he had a mop of curly, out of control hair, and needed to flatten it down.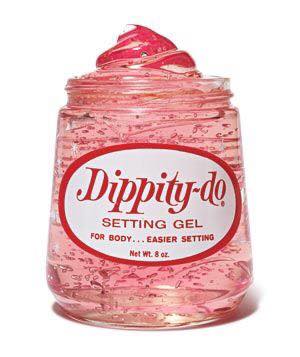 It had a distinctive scent as well as its recognisable color and, once the jar was half empty, mom would buy another one in as she knew we would go mad if it ran out.
7  Big Boy
Remember the big, square beef patties, the thick onion slice and the rye bun.  My mouth is watering now as I think back.  The fries were to die for and can't be matched, even to this day.  It was a proper treat for us to go there with our parents, or grandparents, usually on a Saturday or during school vacation.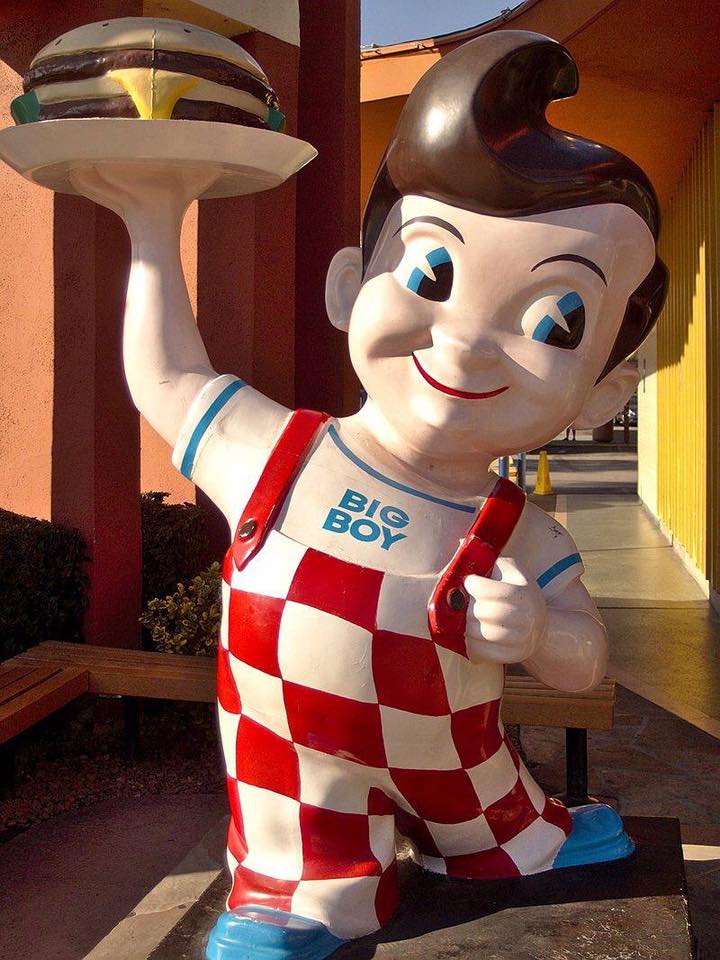 Our local restaurant was known as Bob's Big Boy, as I remember, and the mascot could be clearly seen as we got around the corner.  The anticipation was almost as good as the burger!
8  The Bionic Woman
I never missed an episode of this show.   Lindsay Wagner was Jaime Sommers, and, like the Bionic Man, she had superhuman bionic powers.  Most of the storylines involved two episodes and it was really annoying when the first episode finished, leaving us on a cliffhanger, and having to wait a whole week to find out what was going to happen.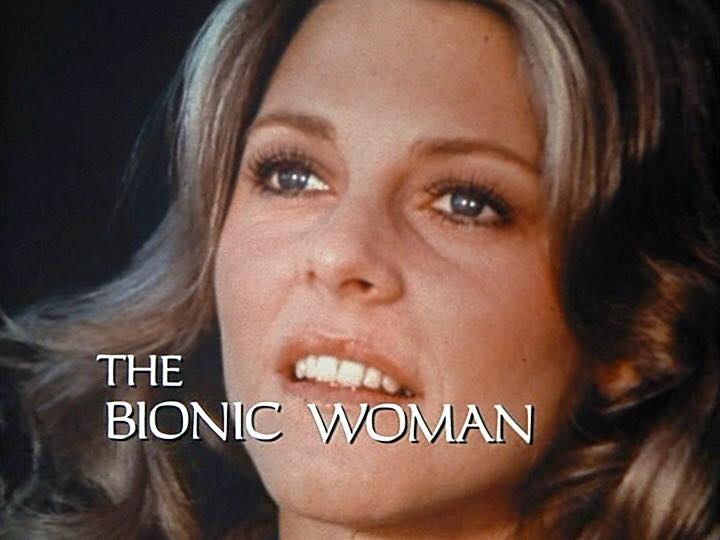 I used to think Lindsay Wagner was married to Lee Majors, as she often appeared in the Six Million Dollar Man and I knew he was married to an actress. It was Farah Fawcett, its the beautiful hair, that was the lucky lady!
9  Road House
Anything with Patrick Swayze was enough to encourage me to see a movie.  He looked so gorgeous as the professional doorman at the club.  Not just a pretty face, he also wrote one song and sang two for the soundtrack.  I bought the album at a discount store a coupe of years after the movie came out.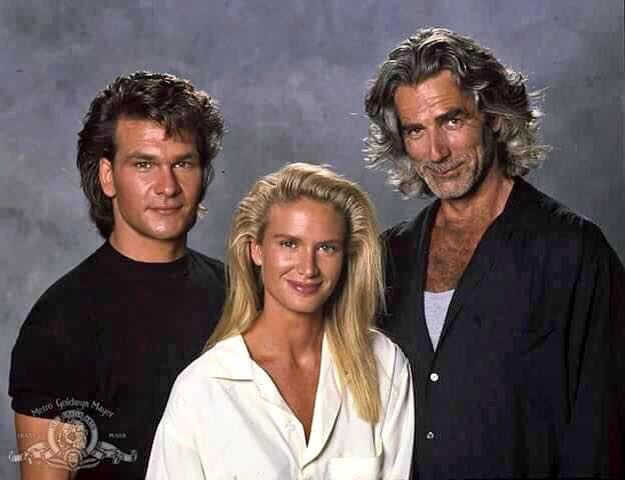 There was a sequel, Road House 2, which went straight to DVD.  Again, I bought it in a discount store and it was worth watching.
10  Music System
All our musical requirements in one awesome unit was more than we could have hoped for.  A turntable, radio and CD player took home entertainment to a new level.  There was even room to keep our LPs and singles for easy access.  A couple of large speakers and there was no need to venture out of the house.

I know stuff is much more hi-tech now but, honestly, the sound was clear.  The system wasn't cheap, back then.  It would have been about 275 dollars but with every cent.
Be sure to share your memories with us and SHARE this with your friends on Facebook.
Advertisement