Daily Feed is the home of social first news and entertainment. From celebrity gossip to nostalgia, our unique content is guaranteed to intrigue and inform. If you enjoy the following article please share with your family and friends.
The 80s has a lot to answer for, don't you think?  It forced us to follow the fashion trends, wearing tight lycra and neon colors, very unforgiving for the fuller figure.  Whilst we were waiting for our crimpers to warm up, there was time to have a dance around the bedroom, singing Madonna songs into a hairbrush.  I wanted a pair of denim dungarees, baggy ones with a cotton handkerchief tied to the belt loops.
This was just the tip of the 80s iceberg.  There was a lot going on, since we ditched the platform shoes. See what else it had in store for us as we approached the decade.
1  Incredible Hulk
One of my all-time favorite shows, even though I was a bit scared when I first saw him split out of his shirts and turn an unusual shade of green.  The Incredible Hulk had originally been part of a comic strip but CBS brought him to life and into our sitting rooms.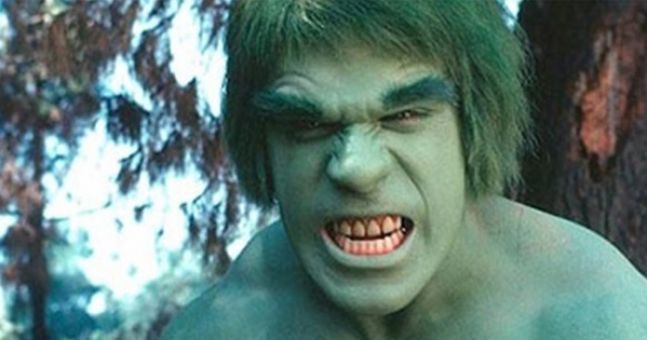 Despite his odd looks, Dr David Banner only wanted to do good in the world and made it his mission to help anyone and everyone who was in mortal danger.
2  Fashion Plates
I remember this so well.   Tomy came out with their Fashion Plate set, aimed at young girls, such as myself.  We could mix and match the different skirts, tops and pants by re-arranging the plates and running a black crayon over the model in her outfits.  Then we would set to work, coloring in our creation, wondering whether the fashion industry was ready for us.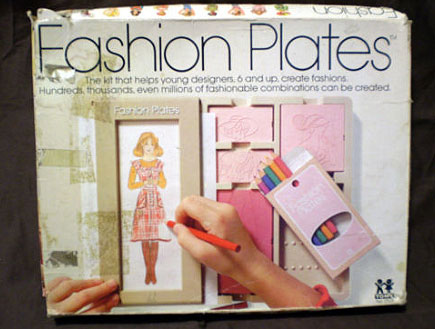 My little sister always wanted to help me with the coloring in and I remember getting angry with her because she couldn't keep within the lines, so I usually nipped her for 'ruining everything'!
3  Dirty Dancing
Surely, Dirty Dancing must be in everyone of a certain age's top 10 movies of all time.  What a shame Patrick Swayze isn't here as the movie and theatre show he made iconic has made a big comeback.  I loved every song and the dancing was incredible.  My elder sister took up dance lessons as a result of the movie, although she never got to balance like 'Baby" (Jennifer Grey)!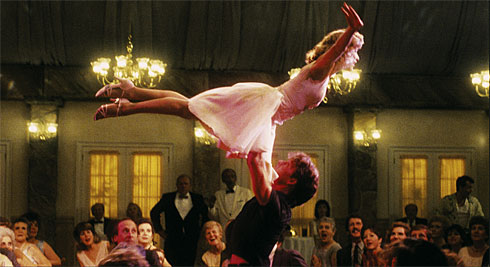 I'm feeling old, as I write this, as it seems like only yesterday that I saw the movie and it's coming up to its 30th year anniversary!  As soon as I hear the music, I'm transported back in time and it's a place I'm happy to be.
4  Spandau Ballet
The electro movement and new romantic era brought many groups to the forefront and none more gorgeous than Spandau Ballet.  Besides looking good, they sounded awesome, with Tony Hadley at the helm (he still sounds amazing to this day).  I had a crush on Martin Kemp who I found out was allowed into the band to provide some eye candy of their massive following, and he didn't disappoint.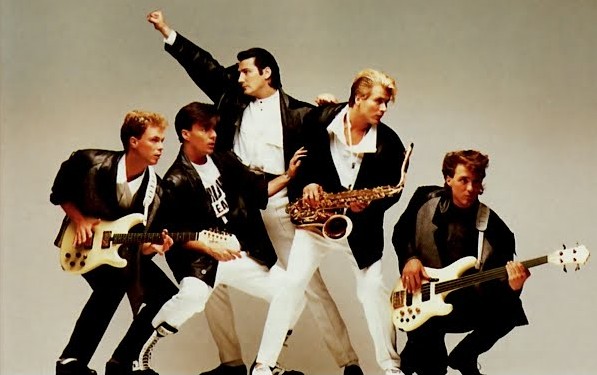 I knew all their songs off by heart, I kissed their posters 'goodnight' , on my bedroom wall, and I would read every snippet of information and gossip about them.  Even thought they were English, they spent a lot of time in the States and regularly topped the charts.
5  Jell-O Pudding Pops
I'm sure many of you would have googled "do they still make Jell-O Pudding Pops", at some stage, and the unfortunate answer was in the negative.  We wanted to recreate the taste of this frozen pudding snack on a stick.  It was part of our childhood and we didn't want it to be gone for ever.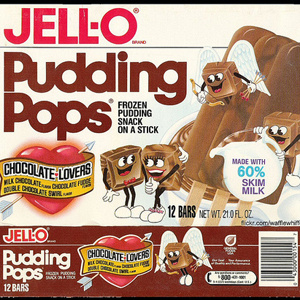 Bill Cosby told us we had to try the pudding pops and, as he was such a high profile celebrity (if only we had known what he was really like), we had no option but to indulge, and it was well worth it!
6  Care Bears
You didn't have to be a small kid to collect Care Bears.  They were soft, plush teddy bears, which didn't look out of place in any 80s household.  Each bear had its own color and personality.  Don't laugh, in my make believe world, they did.  The green bear was very bossy and the pink one was a bit of a cry baby!

Mom would wash my collection of Care Bears, along with all my other cuddly toys, once a year and I can still picture them, hung on the washing line by their ears.  I kept all my teddies for many years.  I couldn't BEAR to part with them!
7  Scratch 'n' Sniff Stickers
What an invention.  This gave us something to do in class, when we were oh so bored.  Even though many of the stickers smelled a bit like plastic, you could definitely pick up a hint of strawberry or banana with the fruit ones and the pop corn sticker was almost good enough to eat.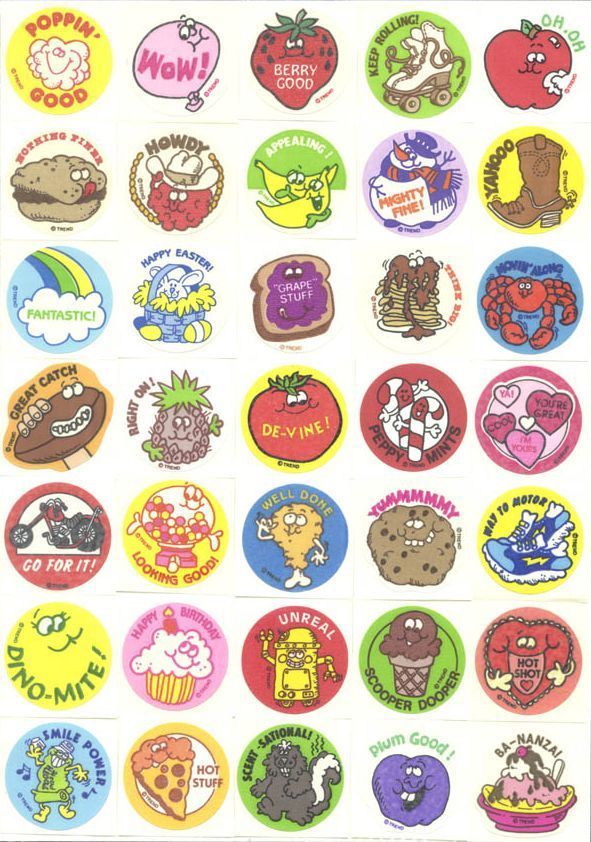 The beauty of these stickers was that they kept their scent.  I came across some papers with stickers,  years after I bought them, and the ice cream cone with its scooper dooper, was easily recognisable by its smell.
8  Candy Necklaces
One of the best inventions ever – if you were a young female, who liked to wear jewelry, but not for long!  Often bought on vacation, in my case, the candy necklace looked good and tasted great.  You could stretch the elastic down to mouth level and then crunch off a piece of the colored candy.  How cool was that!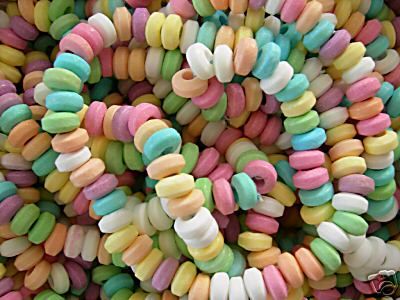 Besides the necklace, you could go the whole hog and get a matching bracelet which was much easier to get at.  Full of additives and colorings, you would be sure to be a little hyper after eating, but that was half the fun.
9  Girl Scout Patches
Mom was always urging me to join some sort of group, as I was a shy child.  We (or she) decided that Girl Scouts would be good for me, "to bring me out of myself", as she put it.  It was a good decision as I made it my mission to get as many paths as I possibly could.  First, was the cookery patch, then first aid, followed by cycling and activity patches.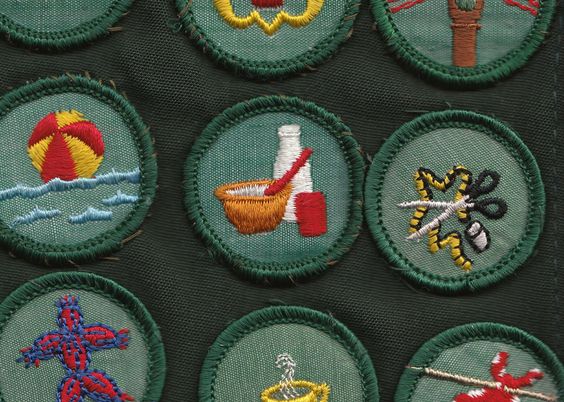 I got mom to buy green sewing thread and I attached them meticulously to my uniform, which I kept for many years after I left the movement.  A few years ago, I was approached to help out at my local Girl Scout group and I'm still there now!
10  Stirrup Pants
Besides leg warmers, sweatshirts and leggings, the 80s brought us stirrup pants, slightly stretchy, with a band to attach under each heel.  It was a strange fashion item, as stirrup pants were originally for horse riders, but that didn't stop us wearing them, in a variety of colors.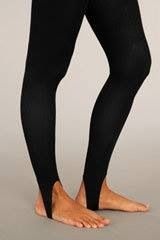 I wore mine with high heeled court shoes, which must have looked hideous, but it was the fashion and I went along with it.  One benefit of them was that they tucked easily into a bright pair of leg warmers, so not all bad!
Let's hear your comments and don't forget to SHARE this with your friends on Facebook.
Advertisement