Daily Feed is the home of social first news and entertainment. From celebrity gossip to nostalgia, our unique content is guaranteed to intrigue and inform. If you enjoy the following article please share with your family and friends.
When I was young, weekends always involved visiting my grandparents.  They used to spoil my sisters and myself and this was half the reason I was happy to go every week, I have to be honest.  They were always buying us small toys like yo-yos and packs of cards, like Old Maid and Happy Families.  Also, they plied us with Hostess cakes and our favorite candy, Garbage Pall and Lifesavers lollipops.
They really were happy times, as I think back.  Hope the following images put a smile on your face!
1  Pocketvision 3
1985 was a year we couldn't forget as it was the year Pocketvision 3 was invented.  This compact TV allowed us to watch all our favorite programs for up to 10 hours on 4 small batteries.  This was technology at its highest and it was the must-havee gadget.  I desperately wanted one, but as money was tight in our house, it didn't happen straight away.  We ended up getting one to share with me and my sister and brother.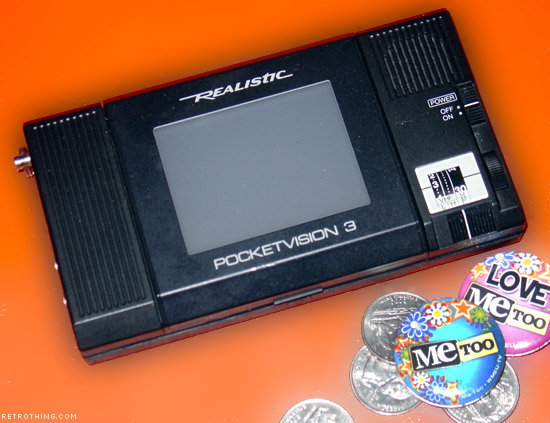 We drew up a rota as to when each of us could use it.  I still remember the arguments we had about the Pocketvision.  As with all gadgets, once the novelty had worn off, we were looking at the new, next best thing.
2  Saturday Night Fever
Tony Manero was hot, hot hot.  This is, arguably, one of the best and most memorable movies of my whole life.  I had recalled John Travolta from Welcome Back, Kotter.  I used to watch this sitcom every single week and never, in my wildest dreams, did I think that he would be catapulted into worldwide stardom in Saturday Night Fever.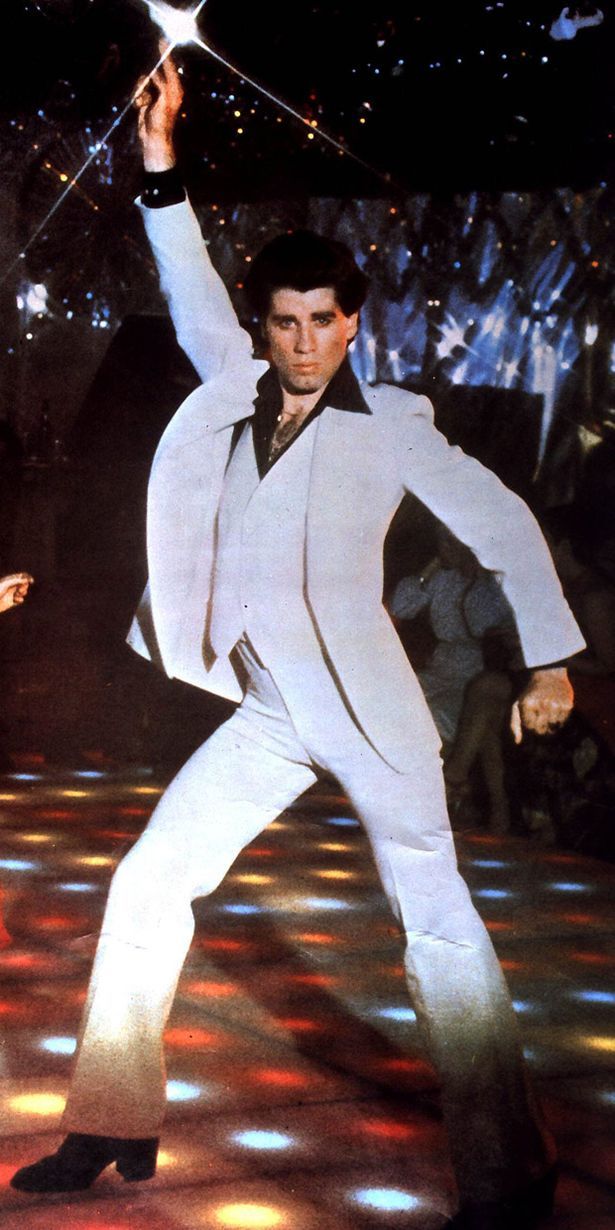 The Bee Gees provided the most incredible music and hit number 1 in the charts with all the tracks from the movie.  Me and my then boyfriend (now my husband) went to dance classes to learn all the moves and grooves.  Then, when we were at the disco, along with the other hundreds of people, we strutted our stuff and got lost in the music.
3  Candy Necklaces
One of the best inventions ever – if you were a young female, who liked to wear jewelry, but not for long!  Often bought on vacation, in my case, the candy necklace looked good and tasted great.  You could stretch the elastic down to mouth level and then crunch off a piece of the colored candy.  How cool was that!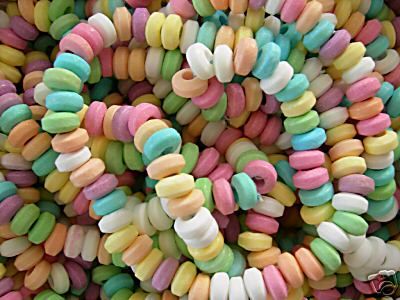 Besides the necklace, you could go the whole hog and get a matching bracelet which was much easier to get at.  Full of additives and colorings, you would be sure to be a little hyper after eating, but that was half the fun.
4  Bell Bottoms
If you wanted to be cool in the 70s, you HAD to have a pair of bell bottoms.  Teamed with a pair of platforms, it made your legs look so long, great for someone like me who was only 5 feet tall.  Sometimes, there would be a different colored patch of material within the flares and also on the pockets.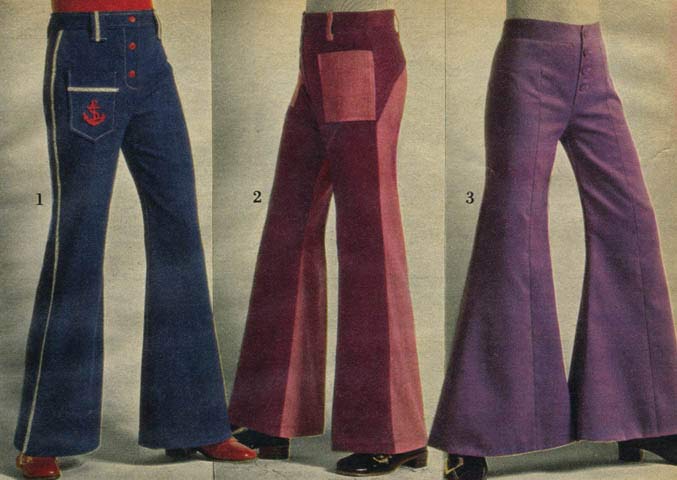 I had a needlecord pair and my sister had a velvet pair, with piping down the sides.  I would iron mine before I went out and then again when I came home.  I would wear them with a skinny polo sweater or a nylon blouse with a long, pointed collar – nice!
5  Suzi Quatro
This pint-sized rocker was hugely talented.  She could sing, play loads of different instruments and even appeared in "Happy Days".  "Can The Can", followed by "Devil Gate Drive" were two of her most successful hits.  She would bounce on to the stage, fully clad in leather and rock it big!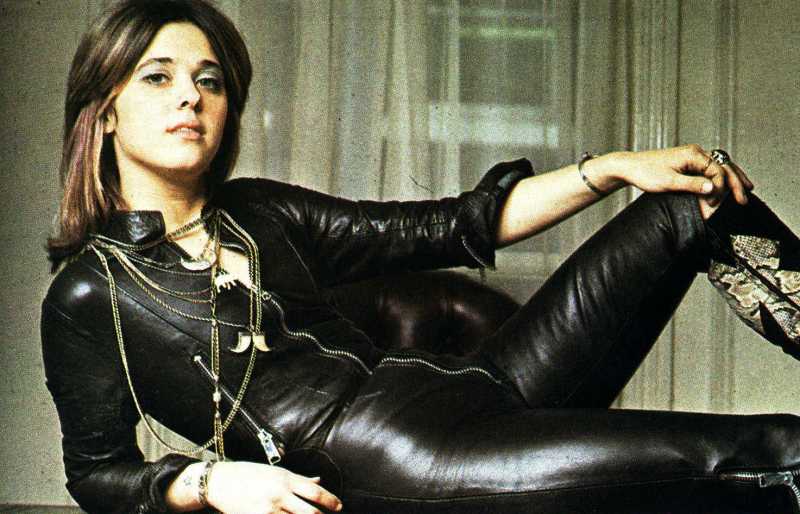 Between 1973 and 1980, she was awarded 6 Bravo Ottos.  More recently, Suzy was voted into the Michigan Rock & Roll Legends Hall of Fame. Mega-successful, Quatro has sold 50 million albums and still performs live all over the world.  She has also turned her hand to radio presenting and, from what I've heard, she's a natural.
6  Charlie's Angels
This was such a brilliant program, far-fetched in that these three beauties never had a hair out of place, even after a chase or tricky situation.  We never saw Charlie but he gave the Angels their instructions and they carried them out as glamorously as they could, not difficult as they were individually stunning.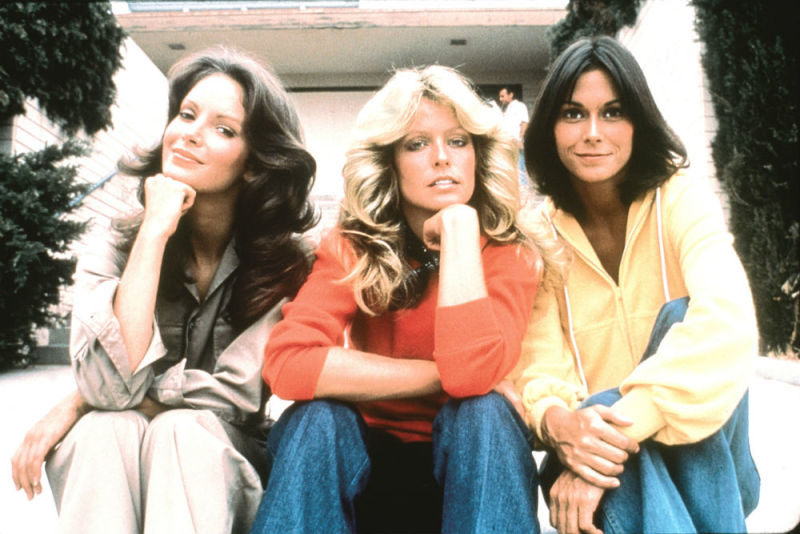 Like many girls, I wanted the Farah Fawcett hairstyle and used mom's heated rollers in an attempt to vaguely copy it.  I also put "Sun-In" into my hair as mom said I was too young to get it dyed.
7  Bruce Springsteen
My brother was obsessed with Bruce Springsteen.  The ageless rocker has been going for over 40 years and his catalog of songs goes into the hundreds.  He has sold over 64 million records in the United States alone and won Grammies and Golden Globes galore.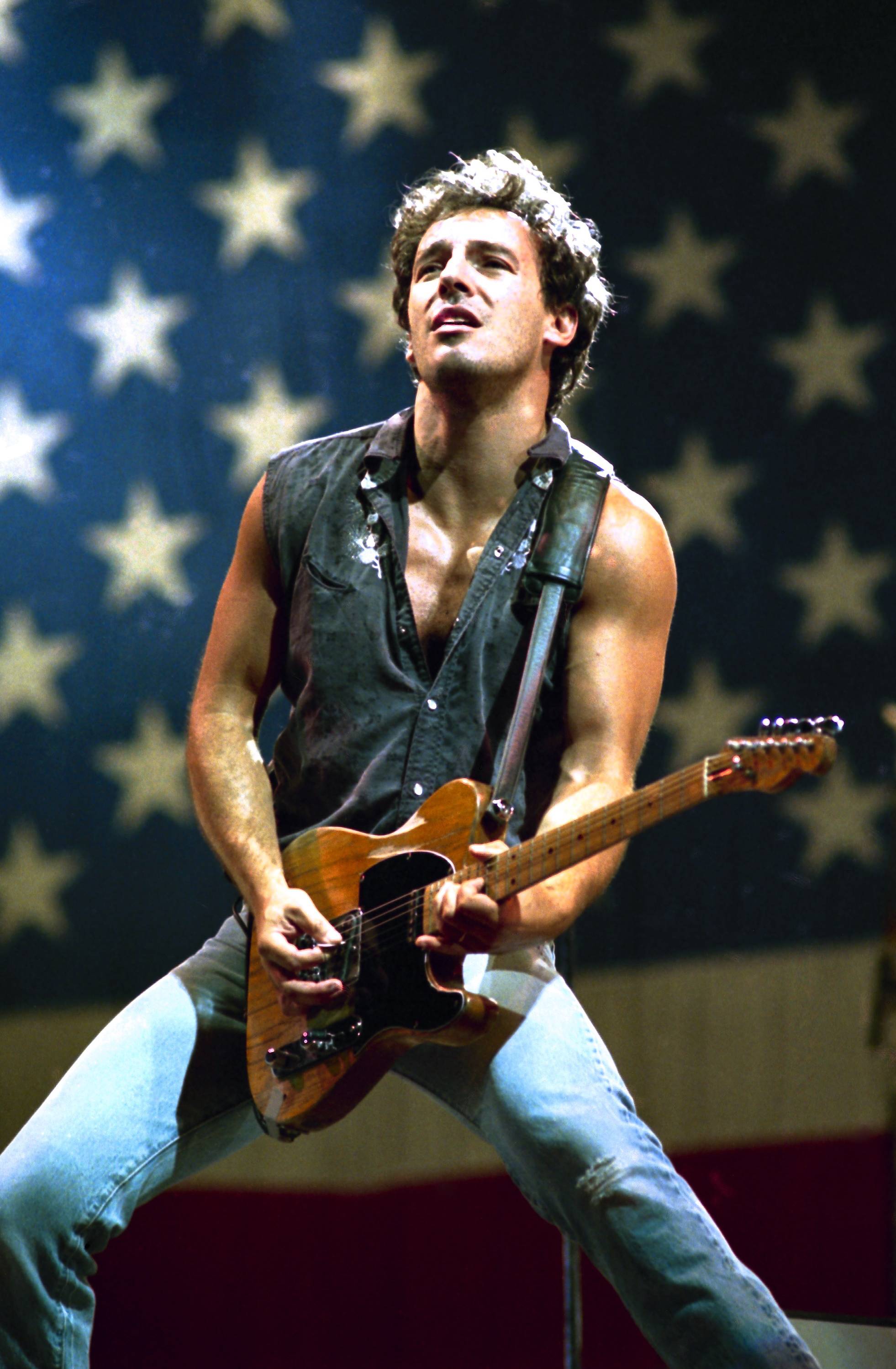 "Born In The USA" and "Glory Days" were massive hits for this music god.  My brother actually took up the guitar as he was so obsessed with Bruce.  I remember he got one of the songbooks and practised for hours.  He became quite good even though we never told him.
8  Chunky Knits
Long, chunky knits, with collars and belts, as well as patterned knits were worn by guys and girls alike.  My sister was always knitting and decided to make one herself, whereas I couldn't follow a knitting pattern.  She made a brown and yellow one, with a belt and big yellow buttons.  I used to beg her to borrow it, so I could show off to my friends.  She occasionally let me wear it although a few cents changed hands!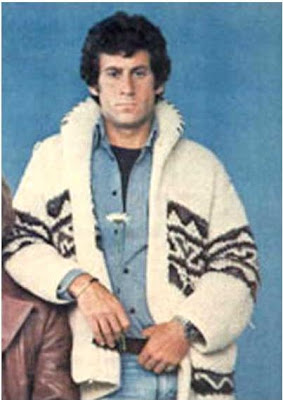 Starsky, from Starsky and Hutch, made them even more popular as he proudly wore his in the show.
9  Leg Warmers
If you were a ballet dancer, then leg warmers would have been the norm for many a year, although in the 80s there was a new use for them.  Forget about wearing them to keep our little legs warm – we turned leg warmers into a fashion item, even wearing them to the disco.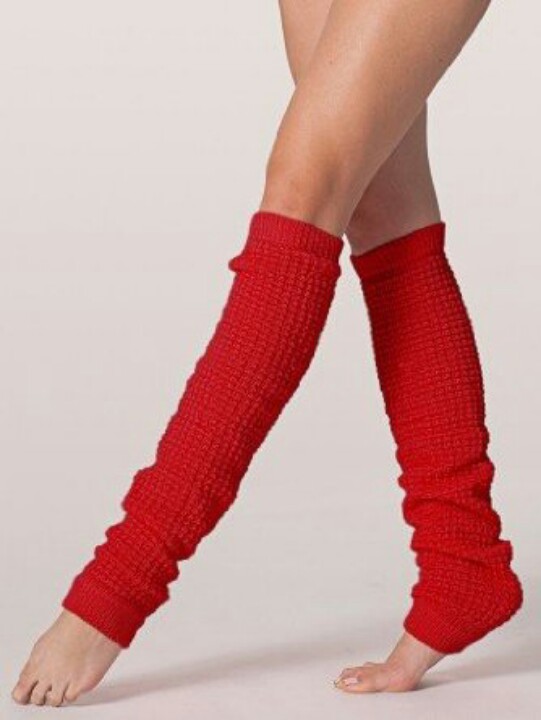 If you wanted to be even more quirky, then wearing odd ones on each calf was the way forward.  I, personally, preferred to wear a matching pair with white stilettos, when I went out dancing on a Saturday night.
10  Hair Crimping
Crimping made your hair look thicker and more interesting, but it did have a drying effect, so I used Flex Creme Rinse Conditioner to protect it.  Scrunchies suddenly looked hip in that mop of crinkled hair and a side ponytail was very "in".  I did burn my forehead and the nape of my neck a few times but it was worth it for the result.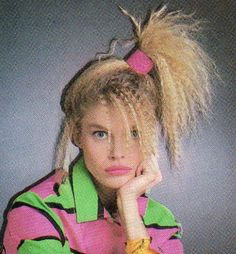 If you didn't leave the crimping irons on your hair for long enough, you just got a woolly mass.  Cyndi Lauper was a regular crimper, as were many male pop stars, including Pete Burns from Dead Or Alive.
Hope we've managed to fill you with nostalgia.  Let's hear your stories and be sure to SHARE this with your friends on Facebook.
Advertisement