Daily Feed is the home of social first news and entertainment. From celebrity gossip to nostalgia, our unique content is guaranteed to intrigue and inform. If you enjoy the following article please share with your family and friends.
You can't beat a bit of nostalgia.  Reminiscing with family and friends about our childhood and teenage years is guaranteed to make us laugh.  After all, who thought it was normal to wear a plastic jumpsuit to the disco.  I remember doing this and probably lost 5 pounds from dancing in a sauna suit!
I recall my mom getting over-excited over her new freezer.  She was obsessed with filling it up to the top, as if there was going to be an American food shortage, and put about a dozen loaves of Wonder bread in there, along with the new frozen TV dinners – I loved the diners, complete with chocolate brownie dessert!  Take a few minutes as we look back at the past – was it really all those years ago.
1  Boone's Farm Strawberry Hill
If you wanted to get wasted cheaply, then this wine was sure to do the trick.  It was very deceiving in that it looked inoffensive, smelled mild and tasted of strawberry soda.  That is where the innocence of it came to an abrupt halt.  Half a bottle of Strawberry Hill Wine would have most teenagers as drunk as a skunk!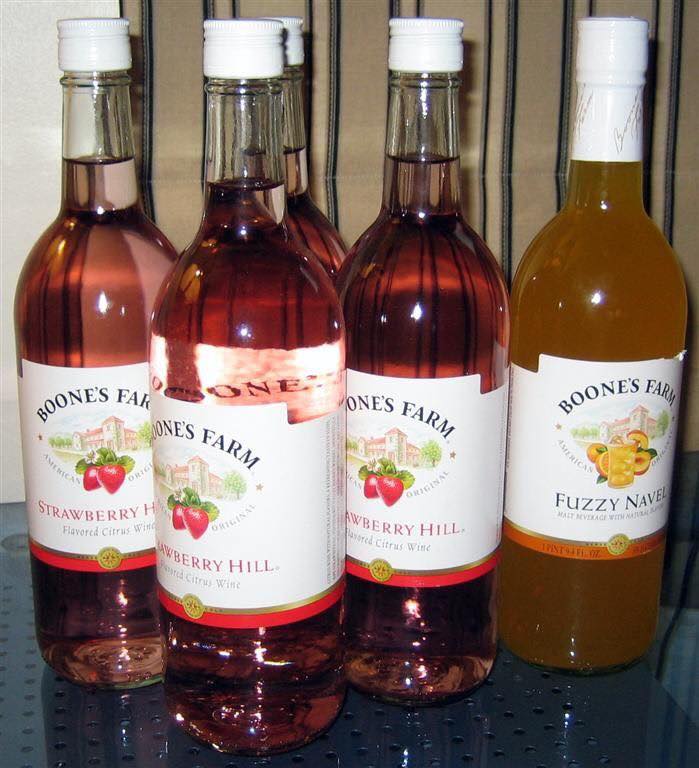 Wild Cherry flavor tasted a bit like a cherry pop tart and was equally as potent.  Then there was the deep pink beauty that was Watermelon.  Nice and cold, it was thirst quenching and then the fuzziness took over!
3  Jordache Jeans
After Levi jeans faced a nose dive, in the late 70s, brands such as Calvin Klein, Gloria Vanderbilt and Jordache captured the denim market.  The beauty of Jordache jeans was the price.  They were cheaper than the big designer brands but looked the same, in style and quality.  I would peel myself into a skintight pair and then lie on the bed so I could fasten the zip up.  It took ages but it was worth it!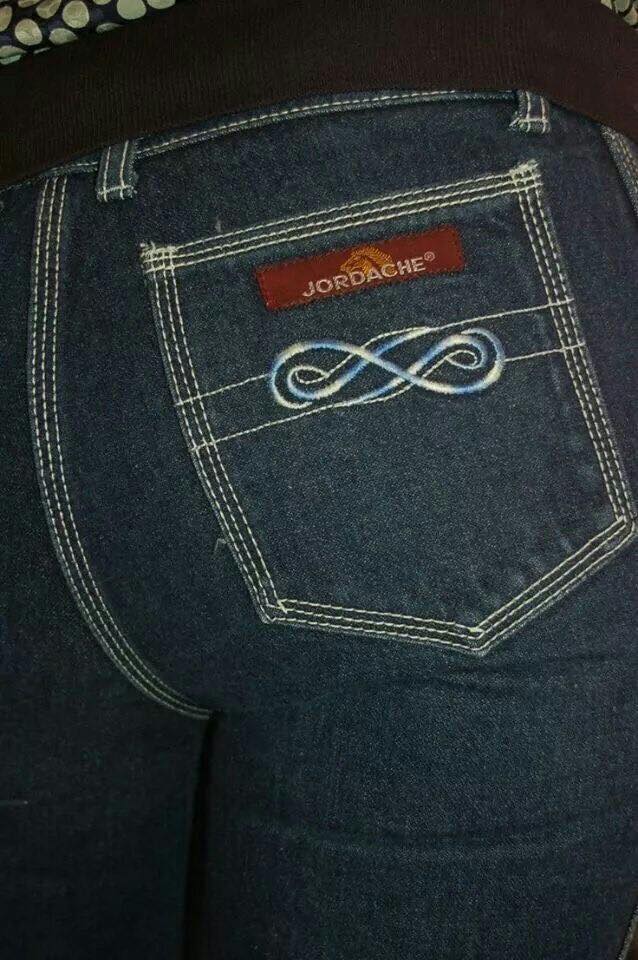 To look really cool, teaming a pair of Jordache jeans with a Jordache shirt, preferably in the exact color, was the fashion tip of the year.  Who said you couldn't wear double denim!
4  Snoopy Sno Cones
Unless you had a Snoopy Sno Cone machine yourself, you couldn't appreciate how much fun it was, so much so that it was named in the top 100 toys in history.  We had all been raving about the Easy-Bake Oven until this came along.   Kids would violently mash action figures into the ice-shaving contraption and would get the smallest cup of ice in return.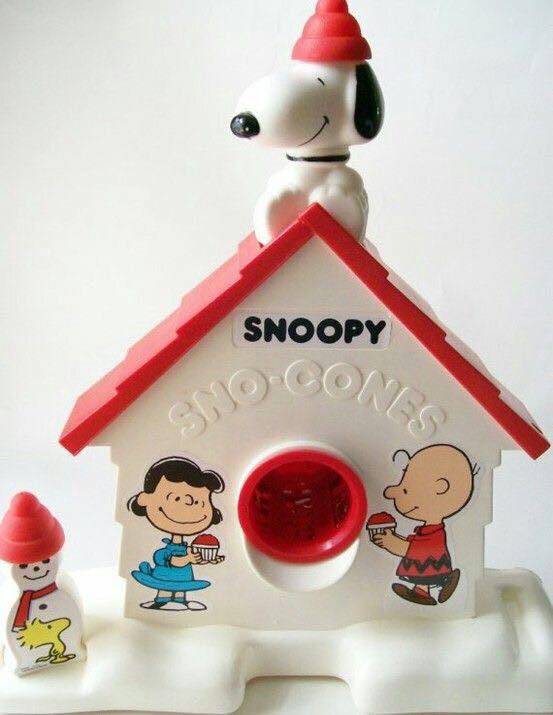 Anything to do with the Snoopy character was always a manufacturer's dream as the cute dog gained worldwide fame after appearing in "A Charlie Brown Christmas."  Everything came to a halt, though, when the syrup ran out as there was no way of replacing it – no ordering over the internet in those days.
5  Chester The Chimp
Chester, the cute plush chimp, was a favorite of those of us of a certain age and our older brothers and sisters.  Made by Mattel, he was a cheeky monkey with his eyes that rolled around when you shook him.  When you pulled the string on his back, he told you he liked stuff other than bananas!  He was adorable.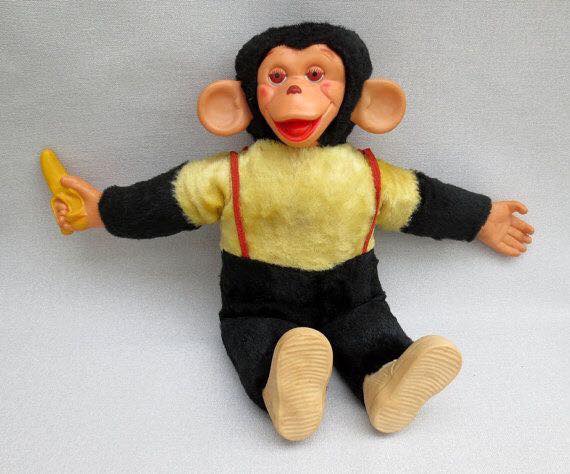 The Chester I had worn a smart vest and he was really soft.  I spilt soda over him once and mom decided to dup him in the sink to clean him.  His voice was never the same again!
6  Elvis
My dad was the biggest Elvis fan.  He would have been called a super-fan if that saying had been invented back then.  He would try and sing like Elvis and attempt the moves, which I found totally embarrassing.  Strangely enough, I learned all the words to one of his songs, Young Love, as Donny Osmond released it and I was obsessed with Donny!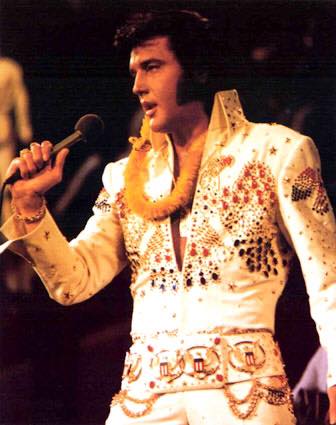 I found Elvis's movies very entertaining and we always sat down as a family to watch them.  I particularly liked "Blue Hawaii and I must have watched it half a dozen times, at least, over the years.
7  Wax Bottles
So, you weren't supposed to eat them but how the hell did a kid know that.  They were in the candy aisle so surely they must have been edible.  As you know, it was the liquid inside the wax bottle that was the candy and not the wax around it, that is unless you were partial to a candle or two!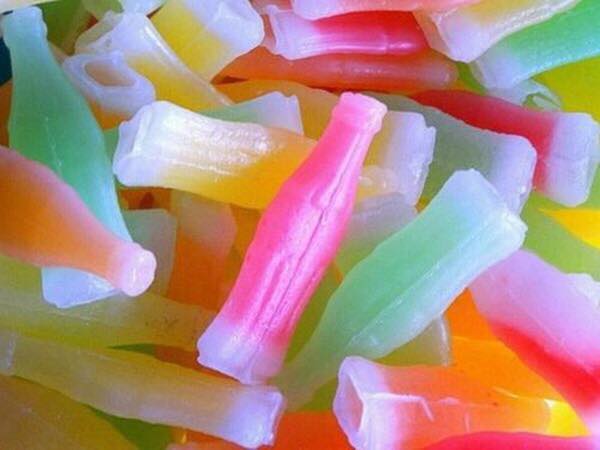 The syrup tasted like Kool-Aid and was guaranteed to give your taste buds a shot of sweet nectar. a guaranteed thirst quencher and sugar rush.
8  The Smurfs
I don't know what it was about the Smurfs, the little blue characters, that swept the nation, but we certainly took them into our hearts.  As well as the cartoon series and movie, many of us had Smurf bedding and curtains.  Before school, we would tuck into Smurf cereals, a sugary treat to start the day.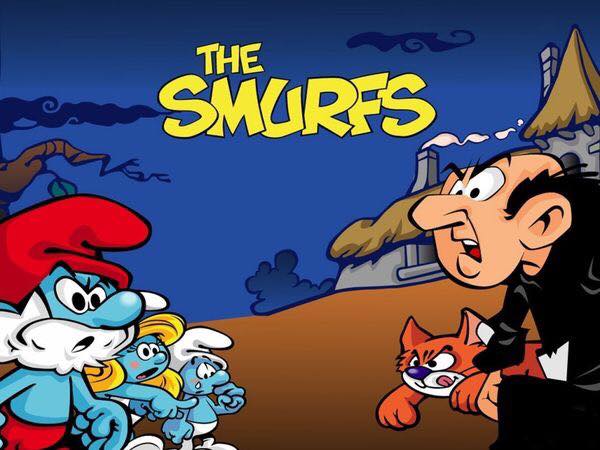 It didn't stop there.  Whilst we were at school, we had Smurf pencil toppers and Smurf lunch boxes.  This craze was brought back recently with another Smurf movie and a chance to grab a bit of nostalgia.
9  Report Cards
Were you a swot at school, who couldn't wait to get your report card to show it to your proud parents?  I wasn't in that category and would leave mine in my school bag as long as I could think of excuses why my achievements weren't available for public viewing.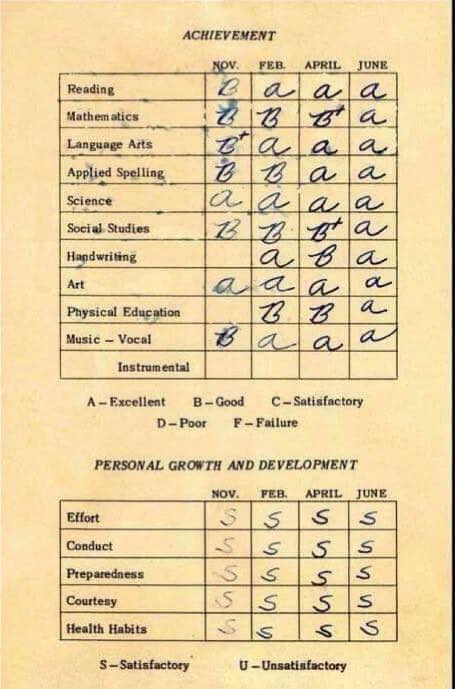 The envelope which contained my educational development was very grubby by the time I finally released it to my mom.  I was an average scholar, with a tendency to talk and doodle during lessons.  The teachers regarded that as a negative but I say I was just expressing myself.
10  Pound Puppies
These were so cute and soft.   The stuffed plush dogs had floppy ears and gorgeous droopy eyes.  You could get them in various colors, brown, gray and white.  s there was no way I was allowed to get a real dog, this loveable huggable filled the gap.  Each pound puppy had its own cardboard doghouse and an adoption certificate, which made it very real in my head.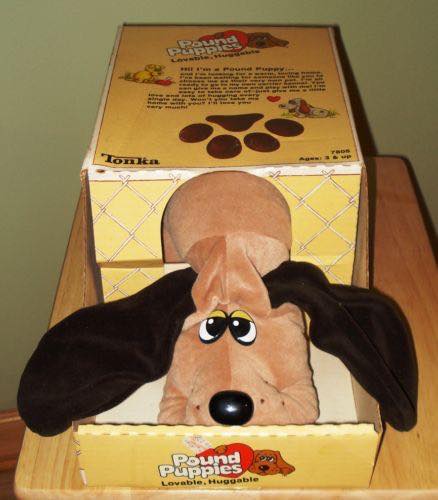 My sister had the cat version called Pound-Pur-r-ries.  Each authentic toy, whether the dog or cat, had a "PP" logo so we couldn't be palmed off with cheap versions from the discount store.
Tell us your memories and SHARE this with your friends on Facebook.
Advertisement