Advertisment
Good news for some people, the new UK driving test will mean people will no longer have to reverse round a bend and instead, drivers will have to reverse out of a parking space (pretty easy if you ask me). Motorists will also be tested on their ability to use a sat nav.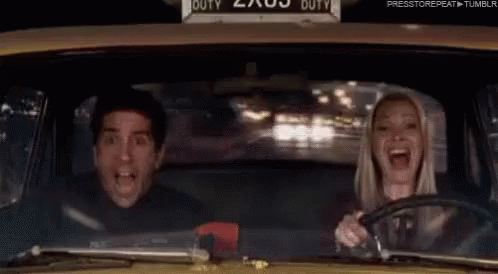 Advertisment
Driver and Vehicle Standards Agency (DVSA) chief executive Gareth Llewellyn said: "Great Britain's roads are among the safest in the world. 

"But there is scope to do more to keep road users safe – particularly newly-qualified drivers.

"Making sure the test better assesses a driver's ability to drive safely and independently is part of our strategy to help every driver through a lifetime of safe driving."
Here are some of the biggest changes to the UK driving test: 
10 minutes independent driving will change to 20 minutes.
The ability to use sat navs will be introduced.
The reverse around the corner will be scrapped and turn-in-the-road manoeuvre will no longer be examined. (You'll still be tested on parallel parking, park in the bay, either drive in or backing out and pulling up on the right-hand side of the road.
You'll still be asked the "tell me" question at the start of the test but the "show me" question will be asked during the test.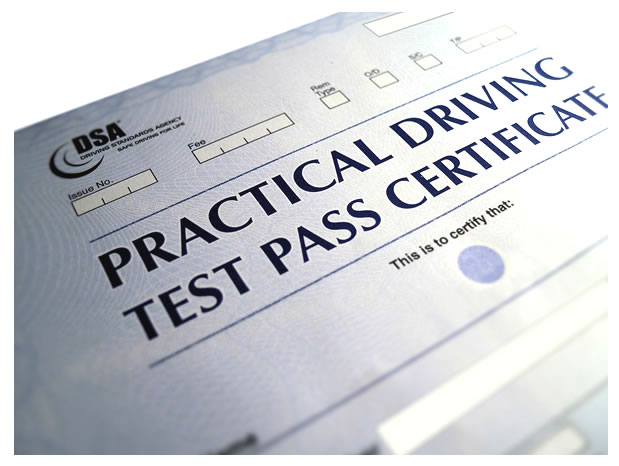 Steve Gooding, director of the RAC Foundation, said the changes bring the test bang up to date.

He said: "These proposed changes recognise that it is more important for candidates to demonstrate the capability to drive independently on high-risk roads than being able to reverse flawlessly into a quiet cul-de-sac.

"The new approach will be deemed a success if, in the longer term, it produces better-prepared drivers and we experience fewer road casualties. In the meantime we hope these common-sense changes will be rolled out swiftly."
The test has been tried out on more than 4,500 learner drivers and 850 instructors in 32 different locations across Britain.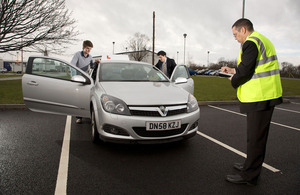 Around half of learner drivers don't pass their test first time & it doesn't mean it's just pot luck if you pass, there are a lot of things you can do to help yourself and there are a lot of urban myths that surround the test – many are absolute rubbish.
Here are some things you might want to think about if you haven't passed your test:
You should also budget for your lessons and make sure you have plenty of money because sometimes people need more lessons than they think. Make sure you know how much your provisional is going to cost and if you're in a bit of a hurry to pass your test, you should do your tests in bulk, do them each day or every couple of days to avoid forgetting what you learnt in the lesson before.
The location is also quite important, pass rates differ hugely across the country. Tests taken in the West Midlands are statistically hardest, while Scotland is easiest.
When you go to book your exam, think about the time of day you'd like to do it. Tests conducted in the evening are the best and you should always be advised to avoid the 11 am to 1 pm slot.
If you have a car at home or you can get insured on a parents car, you should always get practice in between lessons. The more time you have behind the wheel, the more confident you'll feel when it comes round to your test.
Don't be scared of your examiner, they're not there to fail you and although they're not always the friendliest, they take no joy out of failing people. There's a myth that examiners have to fail a certain amount of people per day – that's complete rubbish, they can give out as many merits as they want.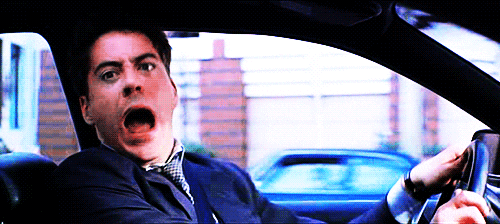 Here are some of the most common reasons why people fail their tests: 
 Not looking enough or making a bad decision.
Not checking your blind spots whilst reversing or failing to see approaching traffic.
Not using your mirrors enough or failing to act quick enough on what you've seen.
Reversing round a corner.
Incorrect use of signals, misleading other drivers or forgetting to cancel them.
Moving away unsafely without adequate observation.
Incorrect positioning on the road, bad lane discipline on roundabouts or being too far into the road.
Lack of steering control, steering too early or too late.
Incorrect positioning for turning right – at junctions or one-way streets.
Inappropriate speed – driving too fast or too slow.
Here are some of the funniest driving test fails: 
1. "I drove out of the test centre on the wrong side of the road. I told the examiner that I had just got back from France, where I had become so immersed in the culture I'd forgotten which side of the road to drive on."

2. "I thought a line of parked cars was a line of traffic waiting for the traffic lights to change. After seven excruciating minutes of waiting, the instructor asked me to drive around the parked cars."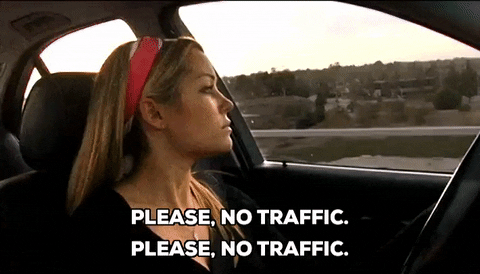 3. "A good-looking man on a motorbike caught my attention while I was driving and, without realising, I started to drive directly towards him. The instructor had to enforce an emergency stop as I nearly hit the man on the motorbike. I then blamed the move on my bad eyesight!"

4. "I turned left when told to turn right (twice), and lied to the examiner that I had dyscalculia, which affected my ability to turn left or right."

5. "When crawling towards a zebra crossing, I went a little too far forward and (gently) bumped into a pedestrian before the examiner could stop me. I then argued it wasn't my fault as he was fine, and his outfit had made him blend into the stripes."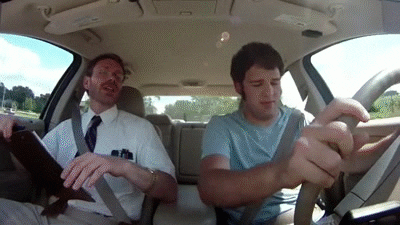 6. "I took my test when I was 18, the day before my final A-level exam. At this point, I was studying like mad for my final exam and drinking at least three cans of energy drink a day. I turned up for my driving test twitching like a madman and hadn't revised anything. I received two majors and I lost count of the minors."

7. "I failed my test the first time round because I thought the way to overtake was to zip in and out of traffic like in a car chase – the only background knowledge I had was taken from James Bond, so I blame the movies. Looking back, I can definitely see why it was so important for me to take more lessons."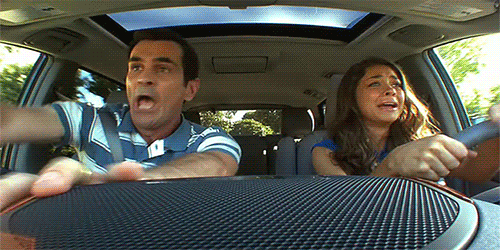 Advertisment
Next Post