Daily Feed is the home of social first news and entertainment. From celebrity gossip to nostalgia, our unique content is guaranteed to intrigue and inform. If you enjoy the following article please share with your family and friends.
Staff at Ryanair have been pictured playing pranks right near the jets whilst on shift. They're paid to perform safety checks on the jets but one source told The Sun that they were acting like a bunch of lads on a "wild stag do".
Some of the staff were seen suspended 15ft in the air by a cherry picker, whilst others were bound to a table with shrink wrap. Others used masking tape to write out ride slogans on the side of the jets and others have industrial marker pen on their faces.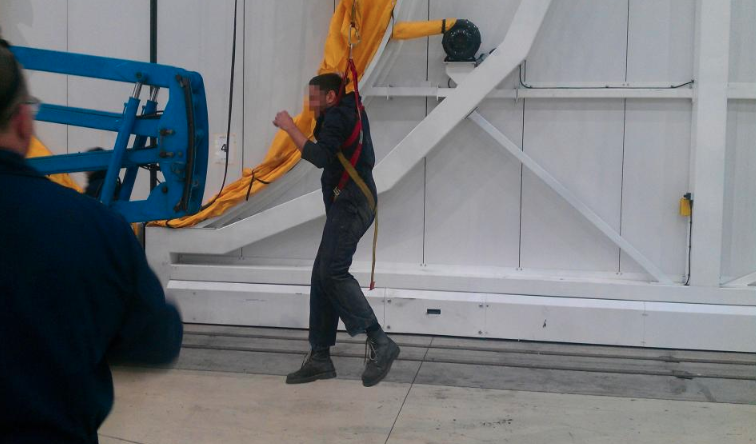 They added: "It's not all staff, but some act like it's the wildest stag-do ever. It's a disgrace.

"The planes get stripped down and every aspect you can think of is checked — right down to the switches in the cabin.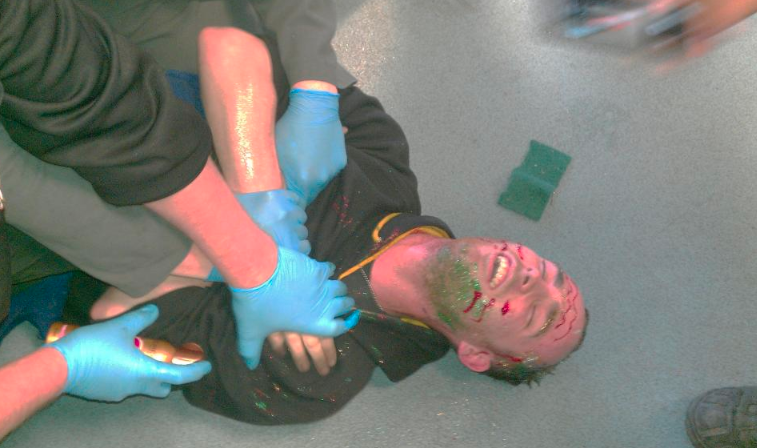 "But the way some carry on you'd think it's more like they're in charge of the safety of a bicycle."

The whistleblower added: "The lad hoisted in the air was up there about ten minutes as he was sprayed with grease guns.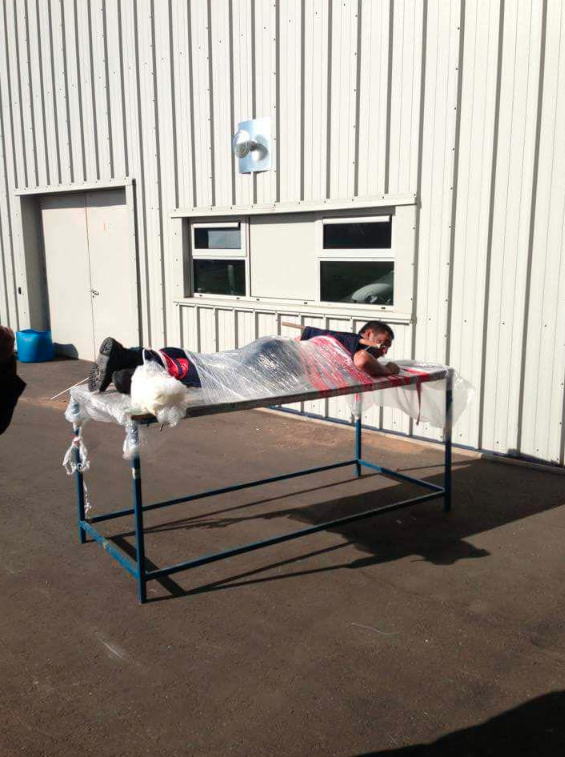 "Drawing on people's faces is common. Very little of this happened at break-time or at lunch.

"It was when they were being paid to carry out repairs.

"This was not a one-off. These things were going on for years and continue to do so today."
There are no suggestions that passengers and crew safety was compromised by the pranks at Ryanair's maintenance depot at Prestwick Airport, near Glasgow.
Michael O'Leary has been asked to answer questions about the pictures.
"I'd expect Ryanair to look into this urgently."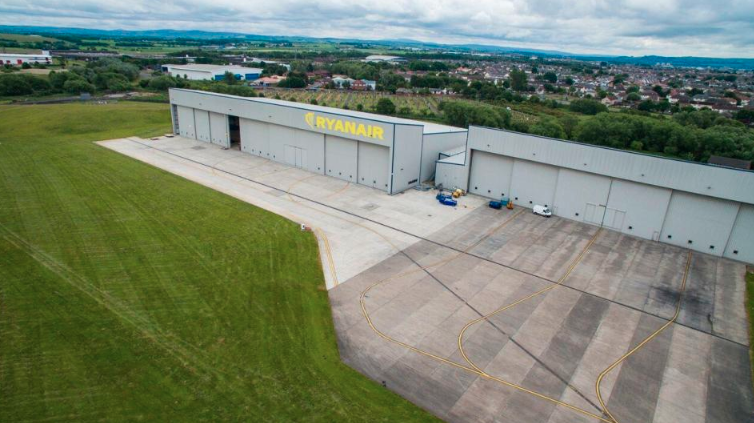 According to Ryanair, the photos were taken years ago and the people involved in the photos didn't work for the company anymore.
However, the whistleblower said the pictures were taken over a number of years and the pranks still happen today with existing employees.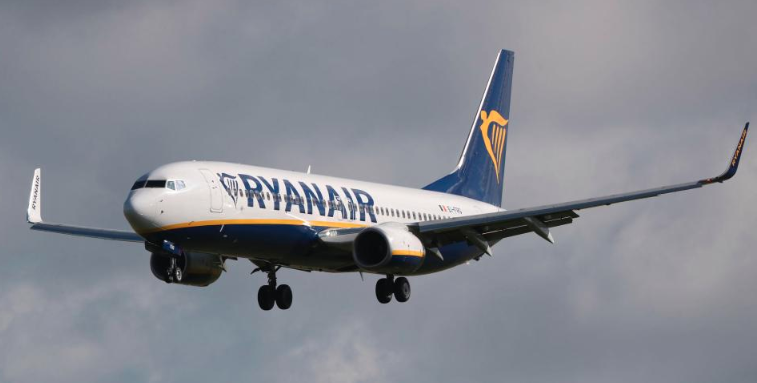 The Civil Aviation Authority said: "If we have evidence an organisation we regulate is not complying with safety rules we will investigate."

Aviation expert David Learmount said: "This shouldn't go on and doesn't look good.

"Ryanair takes en­gineering seriously as that way the planes don't go wrong and the airline makes money."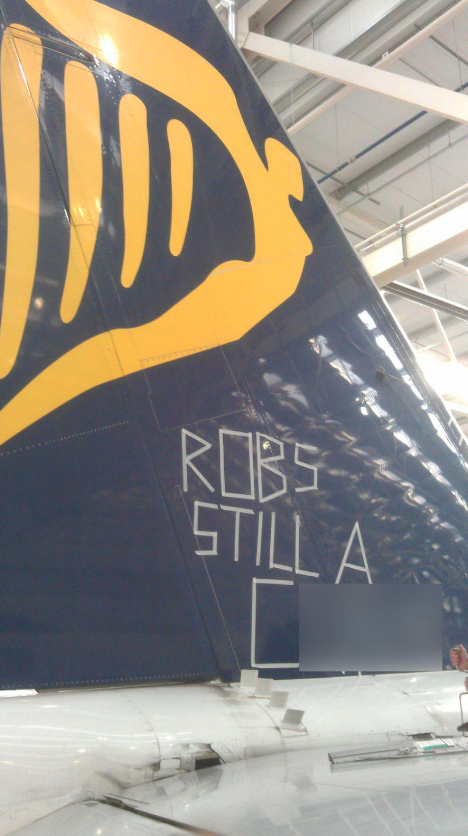 A spokesman for Ryanair said: "This incident happened over four years ago, was investigated and dealt with at the time, and the persons involved no longer work for Ryanair engineering.

"Having removed the persons involved, it has not recurred in recent years."
Ryanair has recently made headlines when they were forced to cancel thousands of flights after a rota mix-up forced bosses to cancels flights.
The low-cost airline warned 315,000 passengers that their flights could be cancelled following their monumental administration blunder. They cancelled around 170 flights when the chaos was announced with about 40-50 more flights cancelled each day until the end of the season on October 28. The airline also announced that it is grounding 25 of its 400 flights from November to March 2018 because of pilot shortages.
The bad news doesn't stop there for Ryanair though, the Civil Aviation Authority has also threatened to take legal action against them for persistently misleading customers with inaccurate information over their rights after hundreds of passengers were told they weren't allowed refunds when their flights got cancelled.
Ryanair has claimed that they've let all passengers know if their flights have been cancelled but a lot of people are complaining about the fact they weren't informed.
All customers with cancelled flights have been offered either alternative flights or full refunds of their airfare. Instead, all passengers are being offered a £40 voucher per person, per cancelled flight which is being given to anyone with flights cancelled this month.
The airline's Chief Exec Michael O'Leary said: "We sincerely apologise to those customers who have been affected by last week's flight cancellations, or these sensible schedule changes announced today.

"From today, there will be no more rostering related flight cancellations this winter or in summer 2018.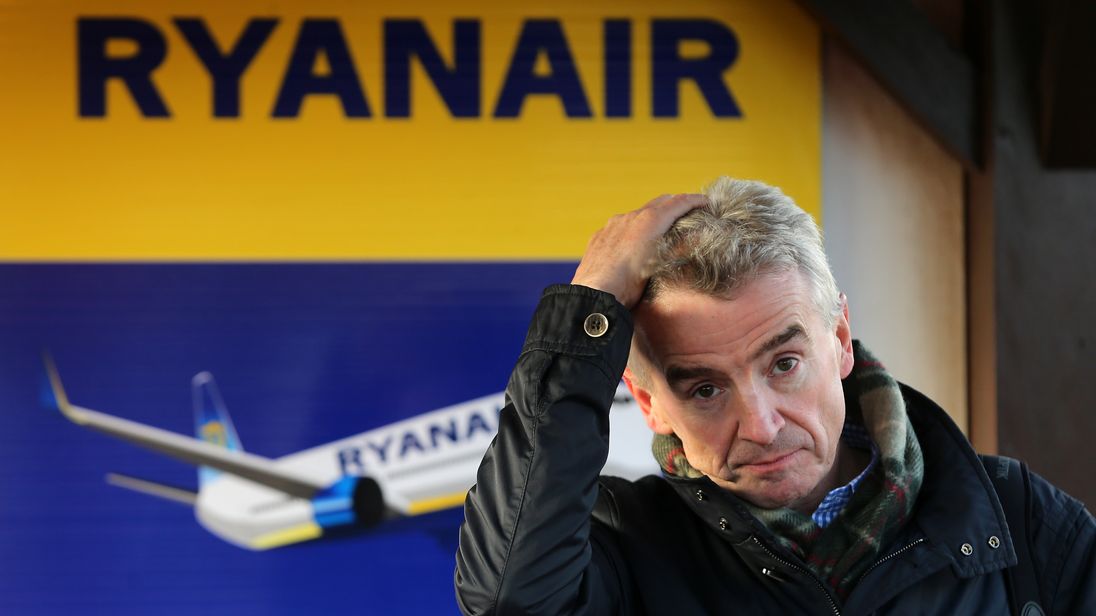 "Slower growth this winter, will create lots of spare aircraft and crews which will allow us to manage the exceptional volumes of annual leave we committed to delivering in the nine months to Dec 2017."
The airline claims that the new cancellations will mean there will be no more disruptions to peoples flights because there will be spare aircrafts and crews across Ryanair's 86 bases.
O'Leary recently revealed his plans to cut pilots' holidays – which will likely prove unpopular among staff at Ryanair. Many of the pilots turned down offers of a £10,600 bonus to give up some of their holidays, instead, demanding improved working conditions in their contracts to take on extra work before October 31.
How can you claim compensation for your flight cancellation? 
If your flight has been cancelled, you will be able to claim compensation. If you received or receive less than 7 days notice for your short-haul flight, you can claim up to £220 per person and for a medium haul, up to £350.
You need to contact Ryanair directly and the form you need to fill out is available on their website. Make sure you have all of your travel details to hand, including your flight number, passport details and the bank details you used for the booking. Don't go through a claims management company because they keep a lot of the money, just go through Ryanair directly.
A lot of passengers were left stranded in their resorts and aviation minister Lord Callahan has said he is very concerned to see how many people are still waiting to be refunded.
He added: "We expect all airlines to fulfil their obligations to their customers and do everything possible to notify them well in advance of any disruption to their journey.

"In event of any disruption or cancellation airlines must ensure customers are fully compensated."
Ryanair may face legal action for breaching consumer protections laws for failing to provide accurate information to would-be travellers who've had their flight cancelled.
Advertisement