Daily Feed is the home of social first news and entertainment. From celebrity gossip to nostalgia, our unique content is guaranteed to intrigue and inform. If you enjoy the following article please share with your family and friends.
We all love a good bargain, but in reality, if we had all the money in the world we would not be splashing our cash in places like Primark and H&M. But, thankfully for those of us that want that champagne lifestyle on a very tight lemonade budget, our favourite high street stores are bringing out a range of different items that are almost identical replicas of designer products.
Primark continues to take us all by storm with the new products they keep bringing out. We can all agree that this is one of our favourite shops purely because everything is so cheap yet still so stylish.
In the past year, they have really upped their game by bringing out a whole host of different products and ranges. Whether it's the Harry Potter range or the Beauty and the Beast bit and bobs – they continue to amaze us.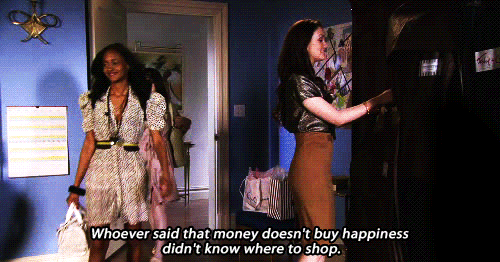 Primark uploaded this photo off their newest pair of trainers that look very similar to a designer pair. The white shoes have a sparkling god bee on the side of them and to add a little extra sparkle to them, they have metallic material running across the back of them.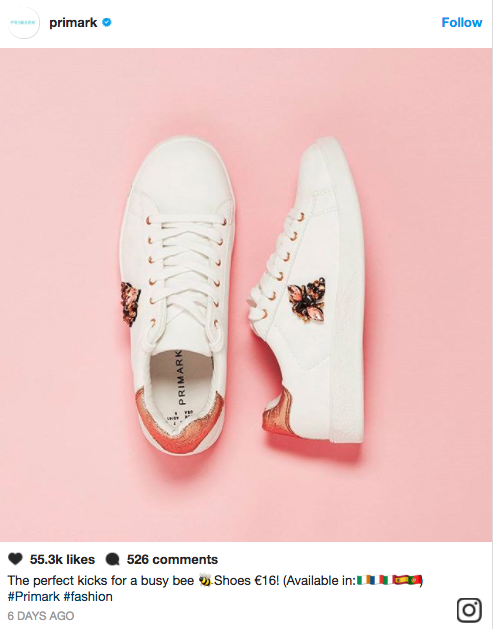 The Dolce & Gabbana trainers are VERY similar, both trainers are extremely similar in shape, the Primark ones might not be made from the same material BUT they're definitely just as nice. The D&Gs have silver detailing embroidered on and the main difference is the price.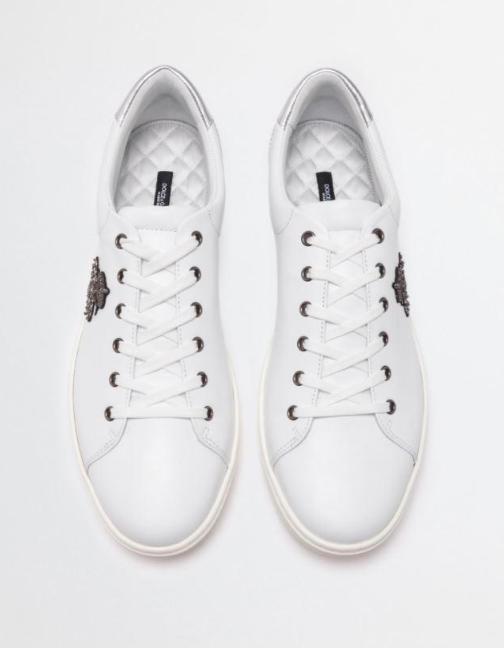 With the Primark trainers selling for £15, you'd be saving £680 which is more than a bargain really!
This isn't the first time Primark has "copied" designer trainers: 
We've sen them selling a pair of red shoes that were almost identical to Balenciaga sneakers but for a fraction of the price.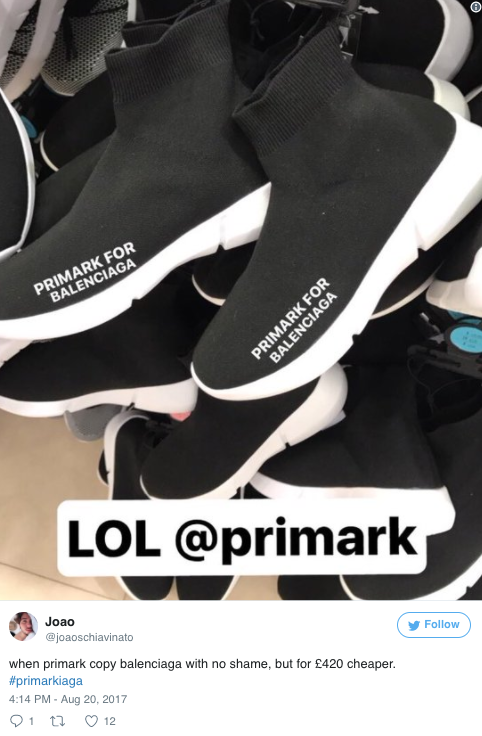 The Primark version of these sneakers, features the same white gripped sole and black high-top design, but they cost just £14 instead of £435. The Balenciaga Speed Runners stretch-knit high-top sneakers are proving to be extremely popular and the main difference between the pair is that the designer version features the brand's emblem etched on the side of the shoe.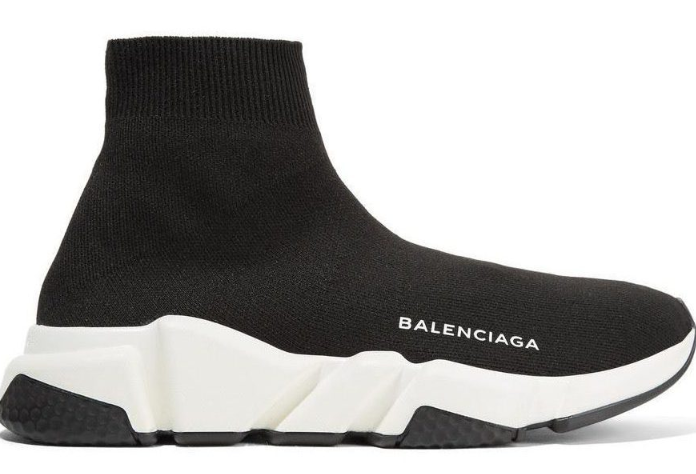 People have been going mad recently over the brilliant bargains that Primark keeps producing.
One shopper posted a snap on Twitter, joking: "When Primark copy Balenciaga with no shame, but for £420 cheaper #primarkiaga."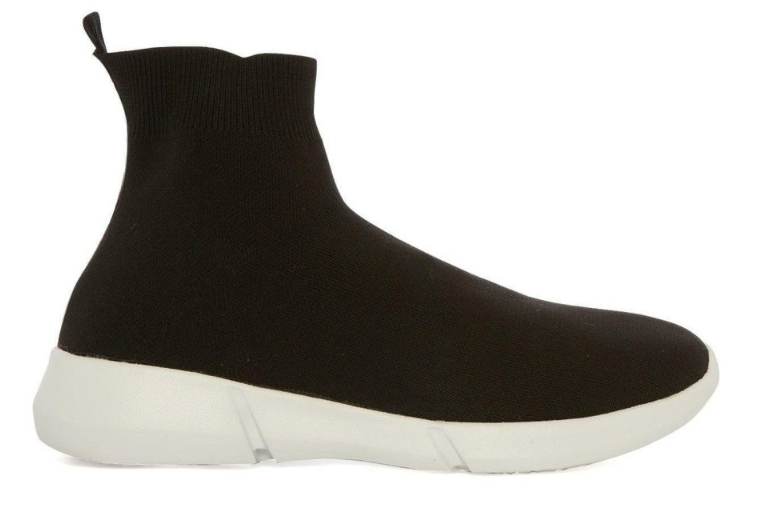 If you're more of a "heels" type of person, the budget store is selling heels that are almost identical to a pair of Valentino heels in grey, nude or leopard print.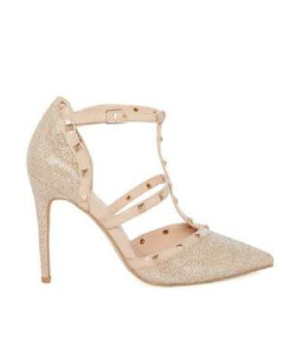 The popular studded heels hit the shelves this month and we've got a sneaky feeling that they'll be sold out very quickly. The Valentino rockstud heels come in grey and nude and have studs around the straps as well as having a larger heel. The Valentino heels are also slingback but the Primark versions have a covered back.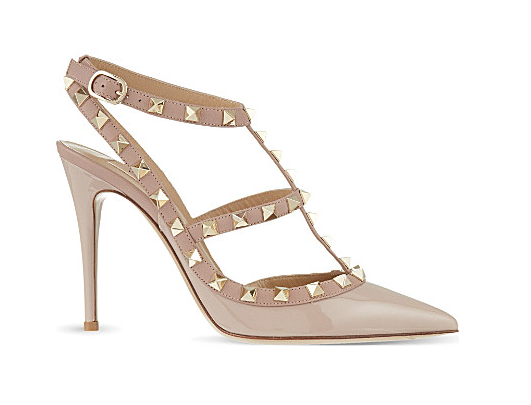 But with a £650 price difference, there's no doubt the Primark ones will be flying off the shelves as soon as they hit stores.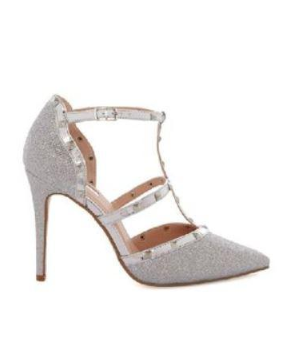 And one fan of the heels wrote on Instagram:
"Who needs Valentino when Primark will always have your back?"
While another added:
"When @primark do Valentino dupes for like a tenner and you have to grab those babies like there's no tomorrow."
People also took to Twitter to show how excited they were about the new shoes available…
Spotted at Westwood Cross?. No these aren't £650 Valentino's…they're £14 @Primark heels! ?Like for a little #Primarni appreciation… pic.twitter.com/WtwhzMspML

— Westwood Cross (@WestwoodCross) September 21, 2017
You better get yourself down to Primark before they go out of stock because it looks like they're going to fly off the shelves!
Primark absolutely coming through with VS candy stripe pajamas and Valentino stud heels. Thank u hun.

— Queen B (@RoeyQueen) September 2, 2017
People are extremely excited about these shoes!
These might not be the most weather appropriate for AW but the Valentino inspired flats from @primark are very cute! Gorgeous colour too. pic.twitter.com/J1dgDFWeSF

— Bridges Sunderland (@BridgesSund) September 9, 2017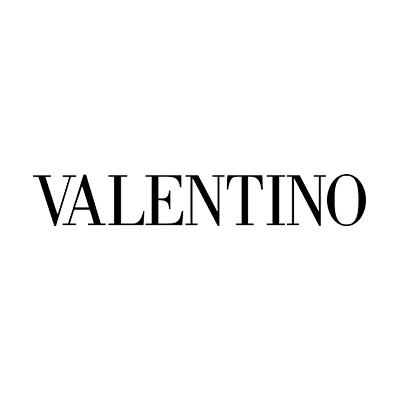 It's not the first time the high street store has taken ideas from Valentino. They were selling studded patent flat shoes earlier on this year for £554 less than the designer version. Primark's version were just £11 and came in red and nude.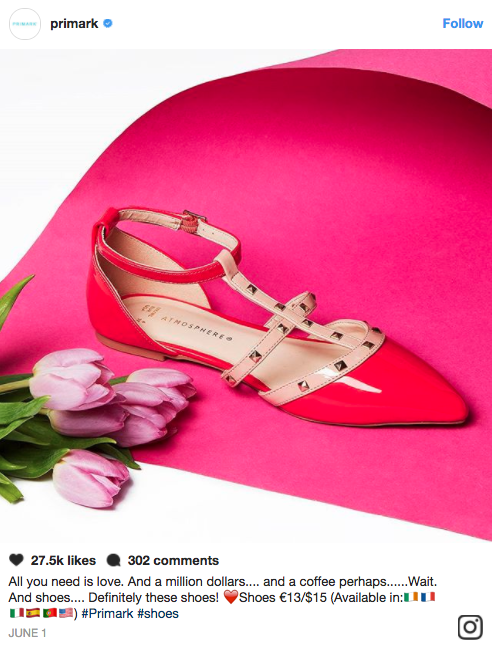 However, fans of the shop were disappointed to find out the shoes were only available in Ireland.
"Are these not in UK Primark stores???" queried one, while another added: "Why isn't this available in the UK."

"All the good items are never in the UK," moaned another fan.
Surely they are missing a trick by not having these items available for us in the UK considering there are a tremendous 174 stores across the nation!
The high-street budget shop are also selling "Yeezy" style heels in navy and red with a white or black line around the top of the boot.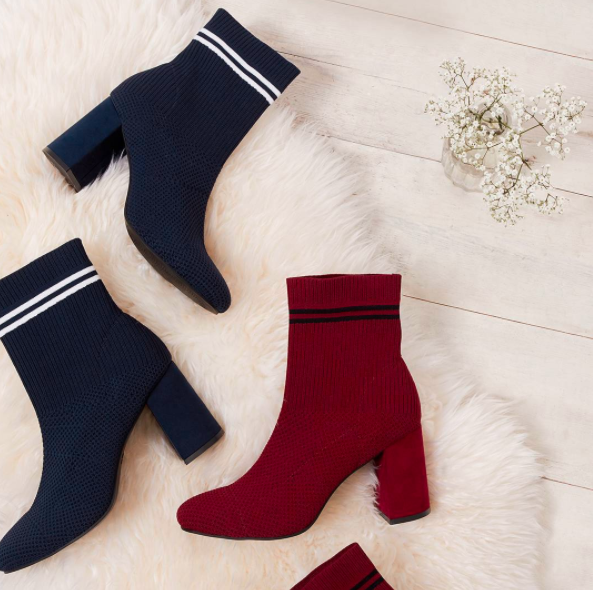 The Yeezy heels have sold out in Selfridges and have been extremely popular with celebrities like the Kardashians.
The image of the heels was uploaded to Primark's Instagram yesterday and the picture has received over 45,000 likes with fans commenting:
"oh my days I love these….let's make a Westfield date soon then xx"

"Must haves"

"when are we going to primark! I need these"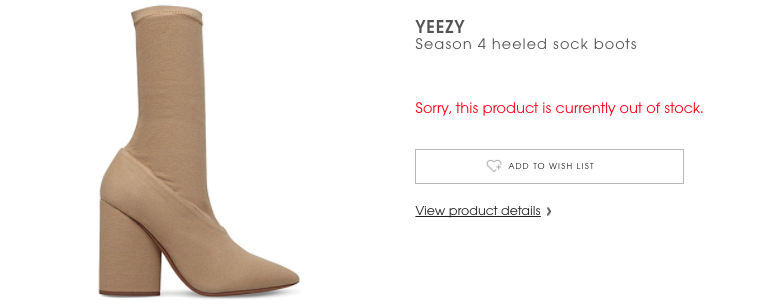 Advertisement