Advertisment
Who doesn't love Lidl? The days are gone of being mocked for shopping in Lidl and Aldi, these are now the places to go! Doing a big weekly shop in the likes of Tesco and Asda is now a rarity. Naturally being British we all love a bargain, and Lidl has always been a serious place to pick up some value! But today they have even outdone themselves with this offer.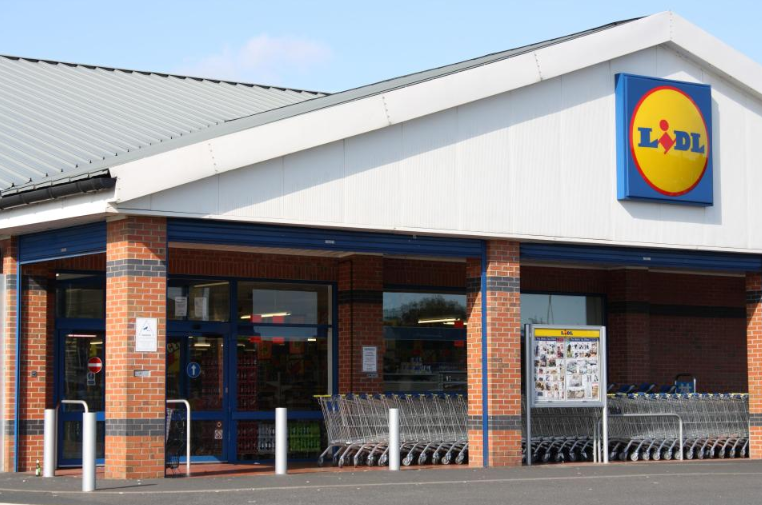 Advertisment
Have you ever dreamt of enjoying a delicious meal from Wagamama's without spending the hefty price tag? Well, what if we told you that you will soon be able to get the popular Katsu chicken curry dish for two at home, for less than £3!
The bargain store will start selling ready-to-cook Katsu chicken curry and it is inspired by Wagamama's popular dish, but only costs a fraction of the price.
The budget supermarket's meal costs only £2.99 for two, which is only £1.49 per portion! This is a bargain compared to the restaurant's price as a portion for one is currently selling for £10.75.
The product from Lidl comes in a foil tray, with two breast fillets (340g) covered in panko crumbs and served with a sachet of Katsu sauce. It will be available across all stores in the UK from October 19th.
Obviously, the only difference from Wagamama's is that you're going to have to cook it yourself! How similar your meal is to Wagamama will depend on your cooking skills and you will miss out on the dining out experience.
At Wagamama's your meal will also be freshly prepared and come straight out of the kitchen. But if you're looking for a discounted substitution you can make it yourself at home, it is definitely worth checking out Lidl's offering.
However, the budget supermarket is not the only supermarket to offer ready-to-cook chicken katsu curry. Luxury supermarket Waitrose is currently selling its own Asian Katsu Chicken Curry for the discount price of 2.92 instead of £2.99, but it will only serve one person.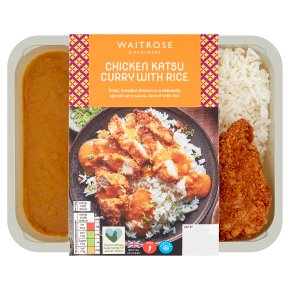 Similarly, at Sainsbury's you'll be able to find the dish for £2.75, again only serving one person. If you wanted to try and do the recipe yourself at home we'd recommend you try it with the S&B Golden Curry, medium hot sauce which you can get at Waitrose for £2.35.
Of course, if you consider yourself a good cook you can do the sauce yourself too. Check out this recipe from The Sun, it doesn't require any form of expensive gear or unusual ingredients.
Major rivals Aldi has also recently launched a new range of ready-to-cook meal kits.
Rival Aldi has also recently launched a new range of ready-to-cook meal kits. The budget supermarket has released a Thai Chicken Stir Fry which costs £2.99 and an Asian Pork Stir-Fry at £3.49. The meal kit launched earlier this summer, joining Aldi's core food range, meaning they'll be available all year.
Aldi claims its "Read Set…Cook" range is comparable to Waitrose's Michel Roux Scratch range but significantly cheaper. At £1.50 per person, the bargain supermarket's fresh ready to cook meals cost 50 percent less than Waitrose's alternative at £2.99 per person.
Customers who buy their meal kits in bulk, using trendy delivery services such as Hello Fresh are also set to save a fortune if they make the switch to Aldi. Five meals for two people from Aldi's new range costs £14.95, which is a whopping 71 percent cheaper than five boxes from Hello Fresh, which cost £52.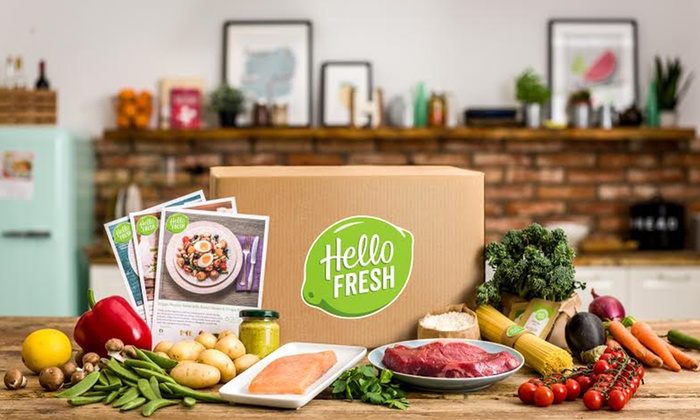 Tony Baines, who is the joint managing director of corporate buying at Aldi UK said that the new kits are perfect for customers who want to eat a healthy fresh meal but don't have time to prepare one from scratch.
"The meal kits are another example of Aldi's continued commitment to offering premium quality products at amazingly low prices, allowing customers to make substantial savings on luxury equivalents without any compromise," he added.
Tesco in a bid to gain from the rising demand for ready-to-eat meals has also rolled out an in-store range of meal kits. They have recently included Asian flavours such as chicken pad thai, chicken katsu curry and Malaysian beef curry among others.
Still, it doesn't beat Aldi's current offer with price ranging from £7 to £9 for all Tesco's meal kits for two people. Sainsbury's is also looking to tap into the meal kit market through to its tie-up with Hello Fresh, which is selling £10 meal kits for two people in some stores.
Bargain supermarkets are known for their lower-price copycat version of luxury products. Aldi sparked a new sandwich price war by launching a new range of takeaway products that it claims taste exactly the same as the equivalent from posh rival M&S but for half the price.
Rival supermarket Lidl also launched a new limited edition of its award-winning gin, that looked similar to one from London craft distiller Slipsmith but for half the price. Lidl has taken inspiration from Slipsmith which started in 2009 and claims to have pioneered resurgence in gin brewing in London after it opened the first traditional copper-pot distillery in the UK capital for nearly 200 years.
Lidl's Hortus summer gin has notes of rosehip and hibiscus, and top-notes of fresh citrus orange. It can be bought in store for just £15.99. That's almost half the price of Slipsmith London Dry Gin, which costs £29 on the company's website.
The bottle is also available on Tesco's and upmarket rival Waitrose's online stores for £28.50. Both bottles have very similar packaging and the budget supermarket might have been inspired by Slipsmiths Gin "mellow rounded juniper and zesty, citrus freshness" said to be perfect for those "summertime G&T's" on Waitrose's website.
This new edition will join the budget store's own-brand artisan gin range with equally fancy names including the Hortus Gin, and the seasonal Hortus Oriental Spiced Gin and Hortus Sloe Gin.
If you like this article please feel free to share it with your family and friends!
Advertisment
Next Post