Daily Feed is the home of social first news and entertainment. From celebrity gossip to nostalgia, our unique content is guaranteed to intrigue and inform. If you enjoy the following article please share with your family and friends.
We all know that dreaded Saturday morning feeling of a dry mouth and a pounding headache. And, we are all very aware of the cause of these dreary Saturday mornings and that's because we let ourselves get a little bit giddy on a Friday night at the end of a very long week.
We've got to a stage where we don't really need an excuse to pop a bottle of bubbly and Friday night seems to be a good enough reason to treat ourselves to a bottle. But, what we really wish we could avoid is the hangover that follows the next morning.
Of course, a world without hangovers would be a world full of love and happiness and we all think that this is just a thing of dreams. Surely, a world without hangovers hasn't been discovered and never will be.
But, what if you were told that Lidl has topped every supermarket out there and have now brought out a bottle of Prosecco that doesn't give you a hangover?
Well, you better believe it. Lidl have now gained the upper hand on every other supermarket out there and have stolen the nation's hearts once again… just in time for the festive season.
So, what is so special about this prosecco that prevents you from waking up with a pounding headache and a mouth drier than the Sahara desert?
Well, the Organic Prosecco Spumante has landed on the shelves of Lidl and this is a natural alternative to the infamous prosecco we are all extremely accustomed to.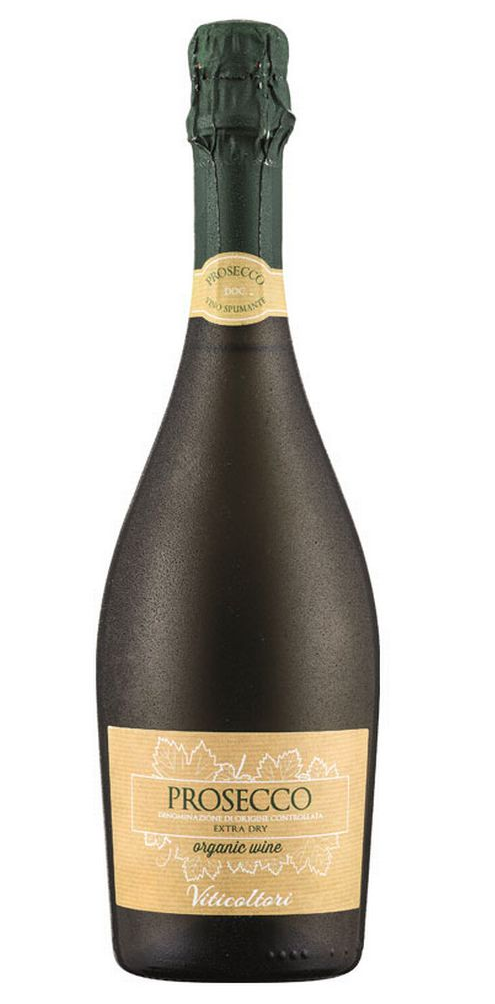 Obviously, we all instantly presume that this bottle must have zero alcohol in it to not give us a hangover. But, fear not… the bubbles and the delicious taste are all accompanied with the same alcohol content.
This bottle is selling for just £7.99 and apparently, they're literally flying off the shelves.
Richard Bampfield, otherwise known as the supermarket's 'Master of Wine' (a self-proclaimed title we all probably give to ourselves after a bottle on a Friday night), says it doesn't taste 'rustic' but there are 'bright aromas of pear and white peach'.
He also added:
"We've all had that shocking wine hangover. This is sometimes attributed to the sulphite preservatives used in wine to keep them fresher for longer.

"Generally, organic wine producers use a lower level of sulphites in the production process, which means they are less likely to contribute to hangovers. 

"So if you don't react well to sulphites you could be saying good riddance to hangovers with Lidl's Organic Prosecco Spumante".
So, will you be heading down to Lidl to stock up on this hangover-free prosecco? You better get down quick whilst stocks last. You can even stock up for the Christmas period which is just around the corner…
To be honest, the fact hangover free alcohol has been discovered is an excuse in itself to get yourself a bottle of bubbly and celebrate!
We can't praise Lidl enough for this breakthrough in drinking.
If you're a wine lover then you'll definitely be interested in the other wines on offer in Lidl.
Our favourite budget retailer has launched a new French Wine Cellar collection, which features 25 wines in total and starts at £4.99. There really is nothing better than finding a quality bottle of French win at a bargain price!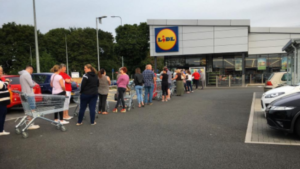 Wine lovers will be very excited to hear that a bottle of wine like Châteauneuf-du-Pape from Lidl sells for only £7.99! It was produced in the same region of Southern Rhône and has a similar taste to the classic Châteauneuf-du-Pape, but it's a fraction of the price.
Châteauneuf-du-Pape is known for producing the best quality wine in the region. In the UK, you can find it selling for £35 at Marks and Spencer, while at Tesco it is selling for £84 for a case of six or £14 per bottle.
However, we did spot some cheaper bottles that may not have been made by top wine producers. Of course, it isn't claimed that Lidl's wine is as good as the original, but for wine lovers looking for a real bargain and willing to experiment it is definitely worth giving it a try.
Lidl's Céllier de Montérail Rasteau is part of its new French wine collection which launched on Thursday 28th September, featuring 25 wines in total with the majority coming from the region.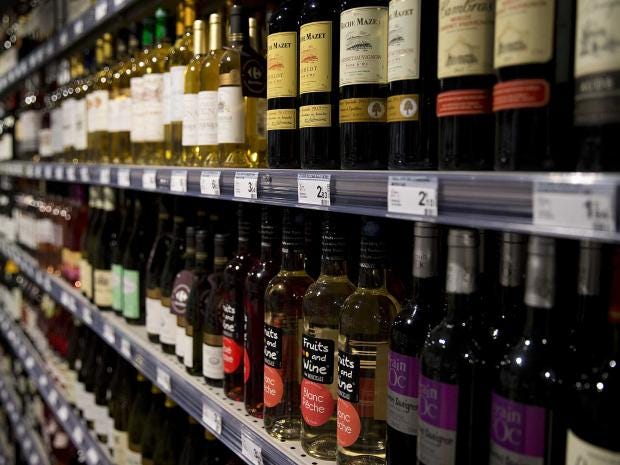 The bargain retailers claim that shoppers can get their hands on the highest quality wines, made in very similar styles of French classics from Burgundy, Bordeaux and Rhône with prices starting at just £4.99 and rising up to £14.99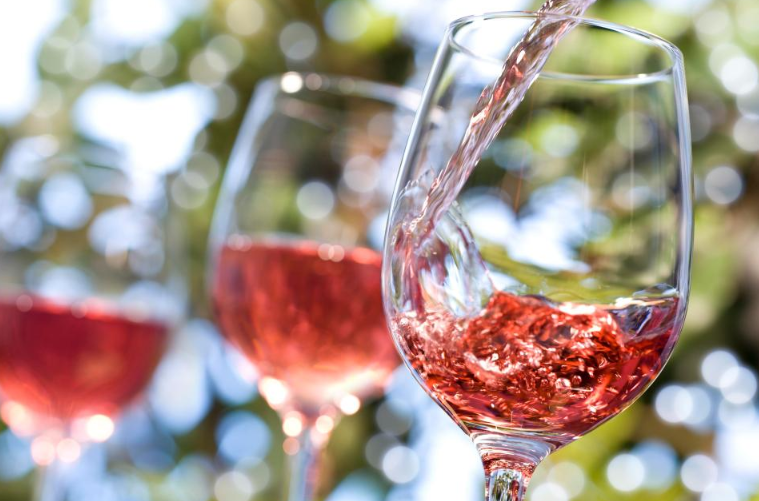 Other highlights from the collection include L'Éphémère Crémant de Limoux which is selling for £7.99. Lidl describes it as the "perfective alternative" to expensive champagne or prosecco.
It is often overlooked in favour of Champagne and Prosecco, Crément is a French sparkling wine, which is produced using a similar method to champagne.
Whilst the vast majority of wine produced in Bordeaux is red, Lidl has also added a white "L'Horizon Cuvée Morgane" for £5.99 from the region to champion smaller producers.
Paul Gibson, who is the buying director at Lidl UK, revealed that the retailer worked hard to bring customers some different styles and flavours from France.
He stated: 'We have worked hard to bring our customers some different styles and flavours from France that we know they will enjoy as alternatives to their go-to glass.
"At Lidl, we're always looking to champion smaller producers, and by honing in on lesser-known regions – such as the Jura – the new French Wine Cellar features great wines that have been produced in similar styles to the classics at an unbeatable value," he said.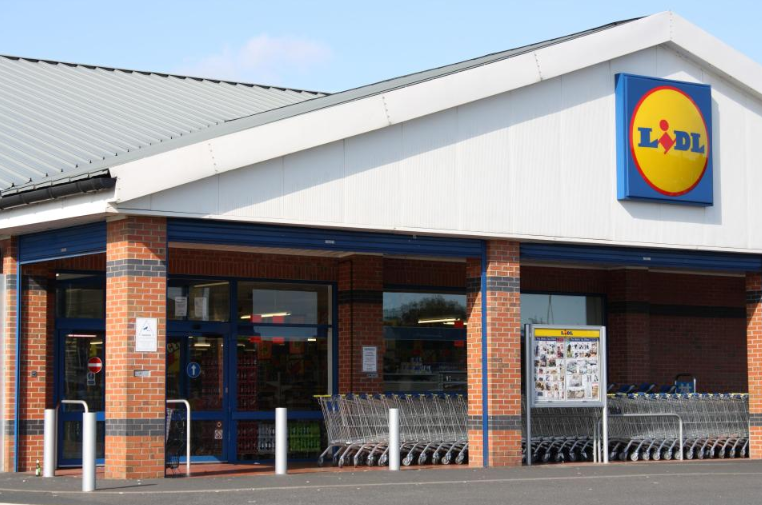 However, Robert Boutflower, who is that private sales director for premium wine merchants Tanners Wines, told FEMAIL that you would be able to tell the difference in quality between Lidl's offerings and more expensive options.
But he did say: "What Lidl are doing right is they are highlighting the great wines made at great value down the road and people need to be told about them and need to back them."
The French collection follows Lidl's recent Hungarian Wine Cellar, which is the fastest Wine Cellar collection to date featuring 15 wines in total from the region.
Lidl and Aldi have gained popularity for stocking up top wines at a budget price. Earlier in the year, Aldi's Exquisite Collection Côtes De Provence 2016 rosé also won the silver medal at The International Wine Challenge.
Meanwhile Lidl's sparkling wine, the Crémant de Bourgogne Blanc is ranked among the best after scooping the same award as nearly 40 Champagnes which cost over six times the price.
The same accolade was received by almost 40 top champagnes including Veuve Clicquot 2008 vintage Champagne, which sells for more than £50 a bottle at Sainsbury's, Majestic and Tesco.
Here are NINE easy ways to cut your booze costs:
Be aware of marketing tricks: Remember a supermarket's job is to make us spend. So don't be hoodwinked by stores' marketing tricks, such as hiding bargain products on the bottom shelf and using sales-type signage for non-sale items.
Drop one brand level as you shop:  Premium to branded, branded to regular, regular to value. Doing this on everything you buy could save some an estimated 30 percent off your bill.
Don't be a supermarket snob: Aldi and Lidl have decent wine at really good prices. Have some fun with this and do a blind taste test.
Be wary of duty free: You might think you're getting a bargain when you buy duty-free but you may find cheaper elsewhere.
Buy in bulk: Buying wine in cases will often give you the best value for your money. Look out for deals in supermarkets which give you 25 percent off when buying 6 bottles.
Download the wine app Vivino: You can take a photo of any wine label and it will compare prices for you.
Sign up to an online wine club:Signing up to online wine clubs like Virgin wines will mean you earn rewards and get great deals – but beware of rip-offs too.
Buy with friends: If you like a bargain but don't want to splash out too much, consider splitting the cost with friends.
If you like this article please feel free to share it with your family and friends!
Advertisement