Daily Feed is the home of social first news and entertainment. From celebrity gossip to nostalgia, our unique content is guaranteed to intrigue and inform. If you enjoy the following article please share with your family and friends.
If you fancy becoming a real-life Eastender then this is the property for you. A house on the Street behind the whole inspiration for Albert Square has now gone up for sale, but it is definitely not cheap.
Fassett Square located in Hackney is more famously known for being the inspiration behind one of the UK's biggest soaps. The square in London is known for being the place that the BBC modelled Albert Square on – and house prices there are through the roof. But, what else can you expect from a property located in London?
One of the properties located on the square has now gone up for sale, but the price isn't for the faint-hearted. It is now on sale for a massive £1.2 million.
The four-bed property is located in Hackney and is selling for a humongous £1.2 million pounds.
It also looks like there is still a lot of work to be done on the property, so you will need some extra cash lying around to update the interior. It hasn't been modernised, which means it will still look similar to how the house would have looked when the show aired the first episode back in 1985!
Back in the 80s, it is estimated that this property would have been worth around £100,000 so it is easy to see how much property values have increased in the past 30+ years.
So, what does the house offer?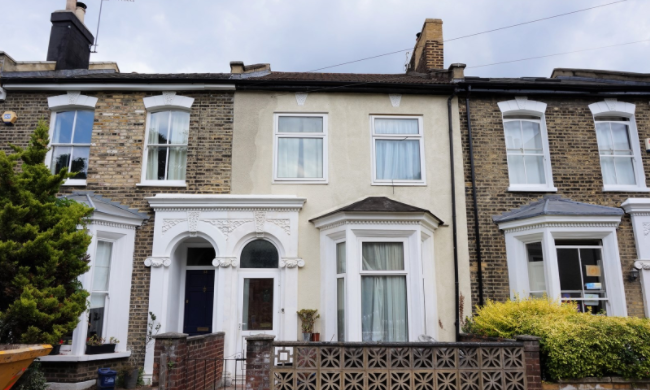 Well, there is a double length reception room when you first enter to property. There is a dining room and a separate kitchen. There are four bedrooms, a conservatory and a very large family bathroom.
It also has its own private garden, which is extremely rare for properties in London. Finally, there is also a basement.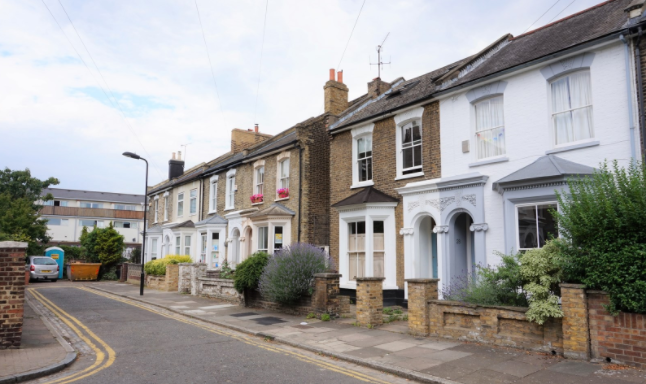 The property is being sold with Purplebricks, Simon Taylor from the company has this to say about the property:
"First and foremost it's a fantastic piece of London property. 

"It's in what is now a very affluent area, but back in the 80s when Eastenders was created, it perhaps wasn't the most desirable area and was a little rough around the edges. 

"Back then I'd guess the house would be worth somewhere in the region of £100,000 which shows just a how high the value is in London property these days. 

"You can definitely see some similarities between Fassett square and Albert square but there's no Queen Vic and you're not going to bump into Peggy Mitchell when you walk down the street! 

"There are pubs around though, so you can see where the resemblance comes from."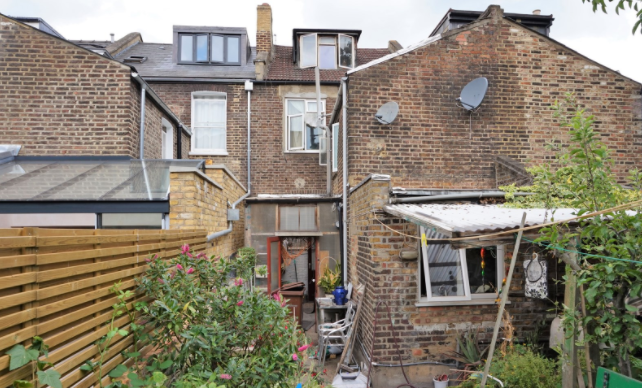 The details of the property are more in-depth on the Purplebricks website:
"GUIDE PRICE – £1,100,000 – £1,200,000.

"A rare opportunity to purchase an UNMODERNISED, FOUR BEDROOM family home positioned on Fassett Square – an extremely desirable private garden square with residents only access.

"Now requiring refurbishment throughout, the accommodation comprises a double length reception room, dining room, separate kitchen, lean to conservatory, four bedrooms and large family bathroom.

"The property features a basement and to the rear is a private rear garden."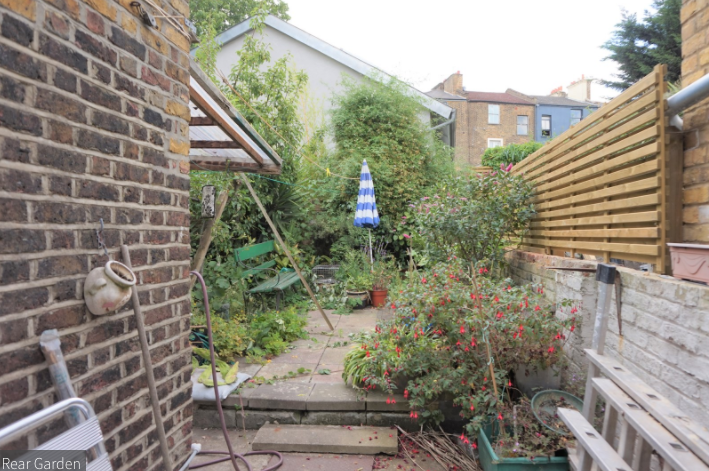 "The accommodation could be enhanced by extending to the rear subject to the usual necessary consents

"Fassett Square is well located, with both the open green spaces of London Fields and Broadway Market nearby.

"Bus routes on Graham Road and Kingsland High Street provide swift and easy across London and the London Overground at Dalston Junction is a just a short walk from the property.

"Chain free."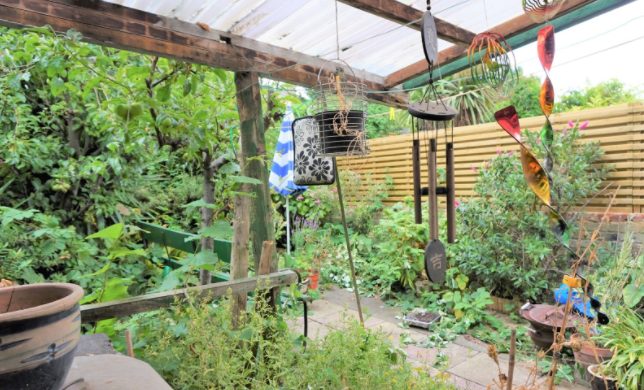 Obviously, buying a house is a huge commitment but with prices constantly on the rise in London, it is an amazing place to invest.
This is the floor plan of the three-story property: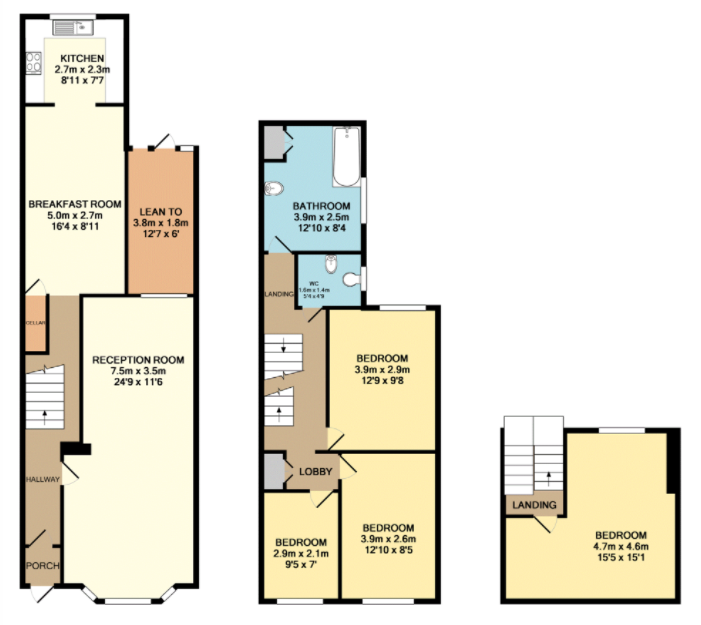 So, is this the kind of property you will be investing in? Or is the novelty that EastEnders was based on houses in this area not enough to invest in such an expensive property?
Despite being modelled on this area of London, the soap is actually filmed in the Elstree Studios in Hertfordshire. There were plans originally to be shot on site at Fassett Square, however, Julia Smith, the co-creator of the show, decided that this wouldn't work.
At the time this square had a hospital on it and Smith decided that she didn't want to incorporate this into the show as she had just finished working on Angels – a hospital drama.
Over thirty years down the line, the hospital is no longer in the square and property prices have shot through the rood. Mr Taylor said that the opportunity to live on the square that Albert square was modelled on will be a once in a lifetime chance. So people should strongly consider this property!
He went on to say:
"It's very rare for these properties to come available for sale – we definitely haven't sold any houses on the square. 

"It could be at least ten years until one becomes available again. 

"You never know, a decade down the line, Peggy Mitchell might pop her clogs and a house on the square would be worth even more!"
This is a fairly dark way to think, but it is different things like this that can have an impact on certain property prices.
Eastenders has been on our screens since 1985 and the fact a property is available on Fassett Square in London is extremely rare.
There is a lot more that is interesting to know about the creation of Eastenders.
There was a lot of thought that went into the name of this show. Julia Smith and Tony Holland were struggling for a while on what to call this new soap.
Whilst they were recruiting the cast members they realised that they'd been calling up a range of casting agencies and asking them for 'any real East Enders'.
This is where the name started to stick. Although it sounded good, Julia Smith was convinced that it looked too ugly when it was written down. She decided that they were going to capitalise the second 'E' to change the way that the word looked. Then they realised that this was going to stick! Prior to selecting the word 'EastEnders' they thought about E8, Square Dance, Round the Square, Round the Houses and London Pride. None of these are any way near as good as the actual name, are they?!
After the name had been chosen, they had to select all the cast members. But, did you know that the infamous Peggy Mitchell wasn't always played by the lovely Barbara Windsor? Instead, when the character made her first appearance on the show back in 1991, it was actually Jo Warne as the actress in the role.
She starred in ten episodes of this soap and made her debut on the 30th of April, 1991. It was only ten episodes of the show that she appeared in and this storyline focused on her daughter's teen elopement storyline.
However, it was in 1994 that Barbara Windsor joined the cast of EastEnders and took over the role of Peggy Mitchell. Sadly, after over twenty years of playing this amazing role, she decided that the character should be killed off and she made her last appearance on the 17th of May 2016. This was her decision because she believed that as long as Peggy was alive on the show, she would always be drawn back to playing her. However, if the character was killed off there would be no way of her return.
EastEnders is one of the greatest soaps that the UK has produced and each new character or storyline that is introduced has us all completely hooked!
Advertisement