Daily Feed is the home of social first news and entertainment. From celebrity gossip to nostalgia, our unique content is guaranteed to intrigue and inform. If you enjoy the following article please share with your family and friends.
We know the Royal Family have to follow a lot of strange rules and this is just another one that Princess Charlotte will have to follow.
However, she won't be the first exception. Princess Anne's children don't have HRH status but Prince Andrews daughters Princess Beatrice and Eugenie do.
Lucy Hume, associate director of etiquette experts Debrett's, told Town & Country: "Royal titles are inherited through sons, so if Princess Charlotte has children they would not automatically inherit the titles HRH, Prince, or Princess."

"The monarch may offer to bestow a royal title upon his or her daughter's children," Lucy added.

"For Peter and Zara Phillips, the Queen offered to give them a royal title when they were born, but Princess Anne and Captain Phillips opted to decline this offer."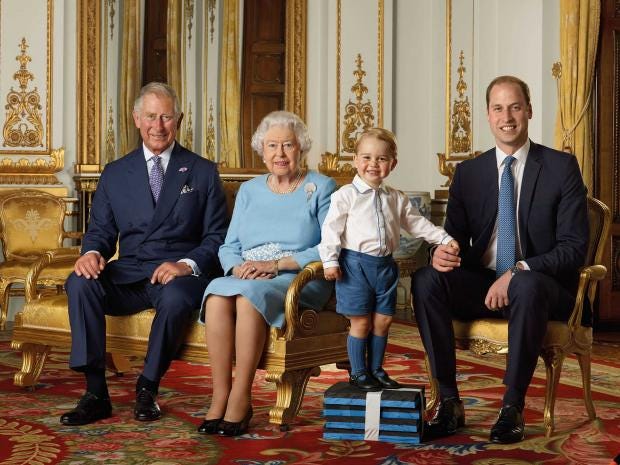 There are only two ways to become a princess, you either have to marry a prince or to be the daughter of one. Kate Middleton is a princess because she married a prince. Charlotte inherited the title as Prince Williams daughter.
Get it?
Talking of Princes and Princesses, when is Kate and Williams baby due?
The news was confirmed by Kensington Palace on September 4, 2017, and typically, couples wait 3 months to announce their news but the Sun's Royal Correspondent Emily Andrews thinks the Duchess was forced to announce the news early due to suffering from hyperemesis gravidarum (severe morning sickness).
The statement said: "Their Royal Highnesses The Duke and Duchess of Cambridge are very pleased to announced that The Duchess of Cambridge is expecting their third child.

"The Queen and members of both families are delighted with the news."
The Duke and Duchess of Cambridge are very pleased to announce that The Duchess of Cambridge is expecting their third child pic.twitter.com/DZCheAj1RM

— Kensington Palace (@KensingtonRoyal) September 4, 2017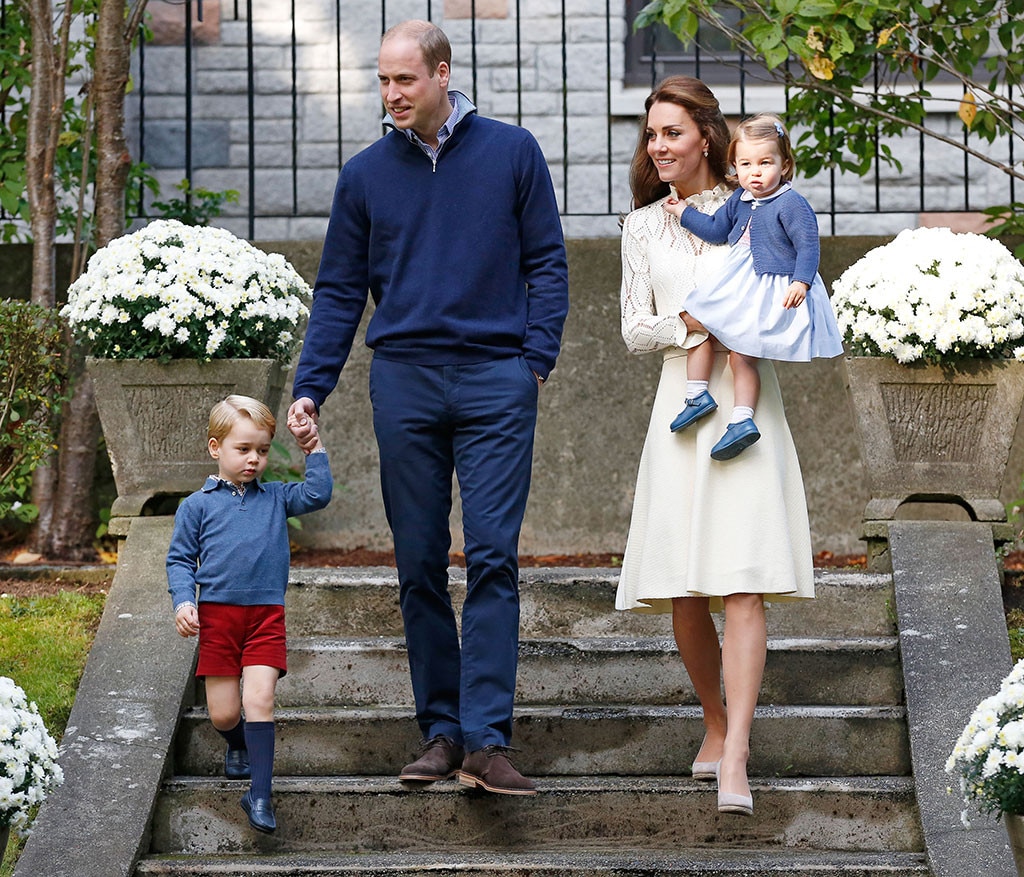 It was believed the baby was due in April 2018 but it's now believed it could be March after a slip of the tongue from Prince William while visiting the Spitalfields Crypt Trust.
William told one midwife: "All the best with the midwifery, I may see you sooner than you think."
The couple already has two beautiful children, Prince George, 4 and Princess Charlotte, 2. Prince George was born at St Mary's Hospital on 22 July 2013 and then in September 2014, it was announced that Kate was pregnant again. Charlotte was born in the same hospital as George on 2 May 2015.
What do we all think the new royal baby will be called? 
Well, the gender of the baby hasn't been announced yet but the bookies have picked some very traditional names for their lineups this year.
William Hill and Sun Bets both share the same top six. William Hills girls names are Alice (8/1), Elizabeth (10/1) and Victoria (14/1) and Sun Bets has listed Alice (9/1), Elizabeth (11/1) and Victoria (12/1).
But if the royal couple have a boy, William Hill predict that James (12/1), Arthur (12/1) and Phillip (12/1) will be the three most likely names. Sun Bets have listed Phillip (12/1), James (12/1) and Arthur (14/1).
What do you think the royal baby will be called?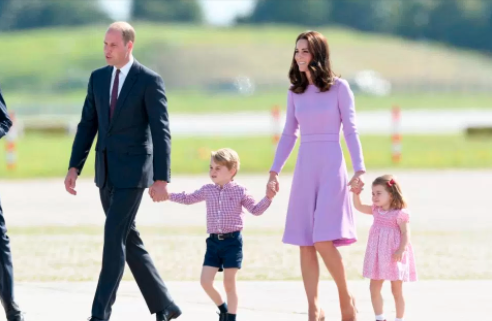 While we're on the subject of Kate & William, it was recently revealed that Kate had banned one specific thing from her home and you might be surprised to find out what it is….
Their entire lives are under scrutiny and they're probably some of the most famous people in the world and because of that massive public attention they get, they are always very aware of their positions as role models.
People are interested in the royal family and what they get up to at all times. They prove that being regal is a lifestyle and not just a title. After Prince William and Kate Middleton's recent royal tour with the kids, insiders have decided to come forth and let us in on some interesting information on how they decide to raise their kids.
Most people wonder what it's like to be a royal kid, but no one will ever really know apart from the people who are closest to them. It seems that it is very important to William and Kate that their children have a normal childhood which is very understandable.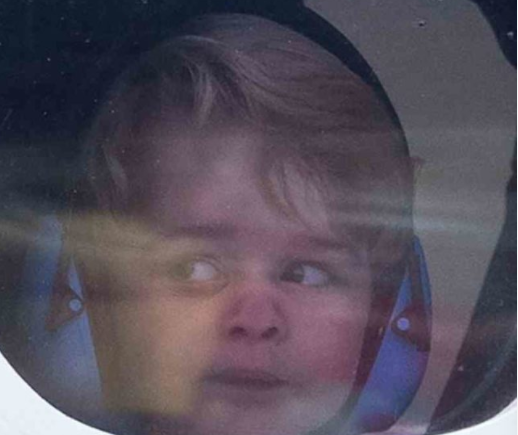 Reports claim that Prince William and the Duchess of Cambridge don't allow their kids to use technology, which to some people might sound ridiculous, but others will completely agree. They're not allowed to use iPads of phones and they've been told that iPads are "mummy and daddy toys".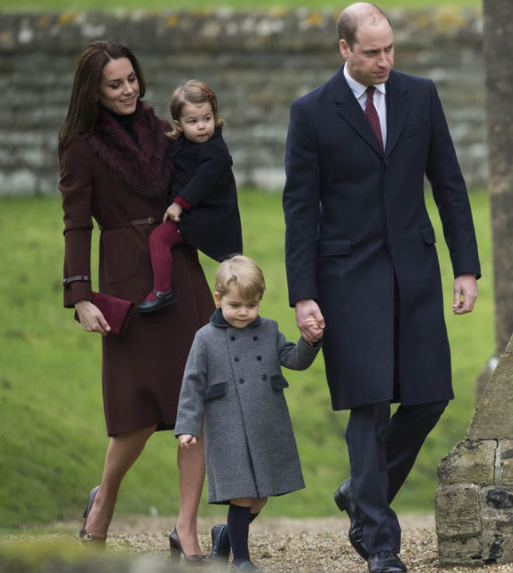 The couple enforced this rule because they want their kids to play like kids should and they want to see them spending time outdoors instead of sat indoors staring at a screen.
The source revealed;
"As two people who grew up without gadgets for entertainment themselves, William and Kate are firm believers in toys, outdoor play, and encouraging an active imagination. They're very much a normal family."
They obviously want their kids to have perfectly normal lives (well, as normal as they can be) and it must be tough for all parents to stop your kids from doing what every other kid seems to be doing these days. But keeping your kids away from technology, when you're the prince of England is probably the best thing, especially while they're very young.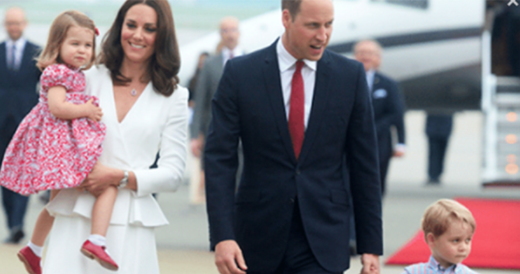 The source also said that Prince George is already starting to realise that he's not like every other kid;
"He's at an age where he's starting to realize that the world he lives in is different to his friends'." The royal insider also added that the young prince is growing up to be a "very confident young boy."
The kids enjoy playing with their toys and Princess Charlotte is a huge fan of Disney Princesses, like most girls her age.
"I don't think it's quite dawned on her that she's a princess herself."
What do you think of these rules? Do you agree with their parenting style? Let us know in your comments.
Don't forget to share this with your friends if you enjoyed it! 
Advertisement