Daily Feed is the home of social first news and entertainment. From celebrity gossip to nostalgia, our unique content is guaranteed to intrigue and inform. If you enjoy the following article please share with your family and friends.
Greggs is a gift sent from the Gods. We can all agree that there is nothing better or more satisfying than popping into Greggs and getting yourself a sausage roll for less than a quid.
The beauty about Greggs is that you can have it whenever you want. There is nothing more delightful than walking past a Greggs (there's one located on every single corner) and popping in for a cheeky pasty.
But, Greggs are warming our hearts and souls once again by being the only shop to accept the old £1 coin after they officially go out of use.
We have all been fretting because the old £1 coins are going out of circulation a LOT earlier than we thought – despite having a 6-month warning.
Sadly, they're being formally withdrawn from circulation as of the end of this week. It will lose its legal tender status after midnight on Sunday the 15th of October.
However, Greggs have decided to disregard the suggestions made by the Royal Mint and shun their cut-off date.
This means that if you have any old £1 coins lying around after Sunday then one of the few places that you can spend them is in Greggs… and we couldn't think of anything better, to be honest.
Other huge stores like Tesco and Poundland have also announced that they will be accepting these coins after the Sunday, but they will stop giving out the coins at checkouts and self-service tills.
So, to celebrate the amazing-ness that is Greggs… here are 12 things you probably didn't know about this wonderful store. Enjoy!!!
1. Greggs is a bigger fast food chain in the UK than McDonald's.
It's experienced rises in profit and people can't seem to get enough of the pasties, bakes and doughnuts.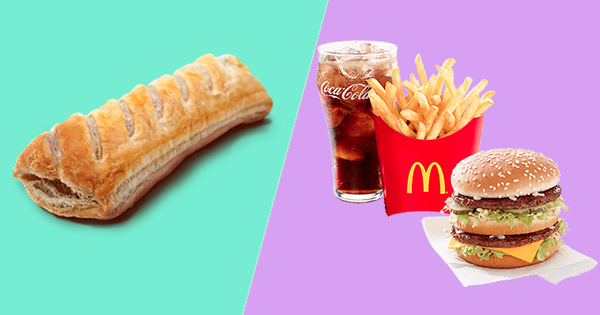 I'd have a sausage roll over a Big Mac any day, wouldn't you?
2. Greggs stores around the country.
Newcastle has a whopping 29 stores. West Dunbartonshire in Scotland has 8 stores. Gateshead has 17 stores and Sunderland has 7.
There are 1,747 stores across the UK and out of 406 local authorities, only 58 didn't have a Greggs.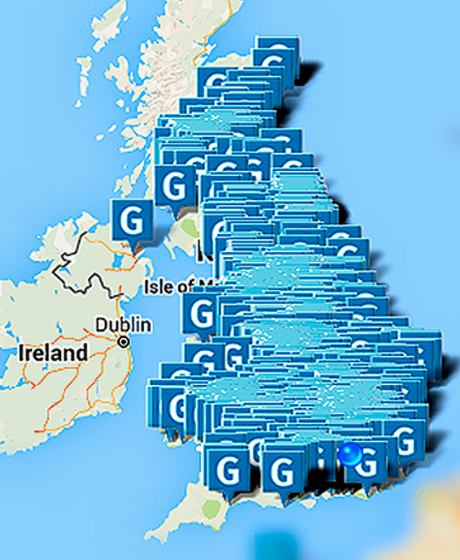 3. It's raised A LOT of money for Children In Need.
In 2011, Greggs raised £1,001,056 for Children In Need.
Since Greggs came together with Children In Need, the store has raised a staggering £37.1 million.
4. Actress and model Milla Jovovich said she would be the face of Greggs.
In 2002, Milla said she was a huge fan of the store and its pasties and she would be willing to become the "face of Greggs" if the firm approached her. No approach has been made as of yet.
Milla's husband Paul Anderson is from the North East of England. He introduced her to Greggs when they got together & she's loved the pasties ever since.
5. Greggs has been discussed in parliament.
Greggs used to sell a macaroni pie, which was a water crust pastry case filled with macaroni pasta and a cream cheese sauce. The company announced it would be discontinuing the pie on its Scottish menu and it angered a lot of people in Scotland.
A campaign started on social media with people hashtagging #savethepie and a petition was created with 2,000 supporters. The topic was discussed in parliament but Greggs decided to remove it from shelves in June 2015.
6. Pasty gate.
When George Osbourne proposed to simplify the taxing of takeaway food, Greggs participated in a campaign to reverse this decision in 2012 which became known as the "pasty tax" or "pasty-gate".
Long story cut short, Osbourne wanted places that sold hot fast food to charge 20% VAT with the exception to the rule being if the product was not intended to be served hot. Greggs fell under that category, as a lot of their food is cooked ut left to cool down on a shelf after preparation.
7. The sausage roll.
The sausage roll is the company's best-selling product with almost 2 million being sold weekly. They sell over 140 million per year. The sausage roll contains 320 calories and 21.5g of fat.
8. The ideal doughnut.
Paul Birchall who runs the Greggs Technical Department spent four years perfecting the jam doughnut.
With 22g of jam and 55g of doughnut to make it the perfect treat for everyone. The doughnut is still known as a naughty treat though with 277 calories and 12.2g of fat.
9. Free breakfasts in schools.
There is a give-as-you-earn scheme and a hardship fund which provides free breakfasts in 137 primary schools (maybe more now) around the country. It pays for milk, juice, fruit and cereal as well as providing plastic plates, toasters and bread.
10. The Greggs Foundation.
This was launched in 1987, it gives over £1 million to charities across the North East of England.
11. There's a Greggs drive-thru.
If you're not from Manchester, you need to visit immediately. They have a drive-thru in Irlam, Salford and it opened in June this year.
12. It's become a British Institution.
There are Facebook groups, fan clubs and there's even been a production called Greggs the Musical a few years ago.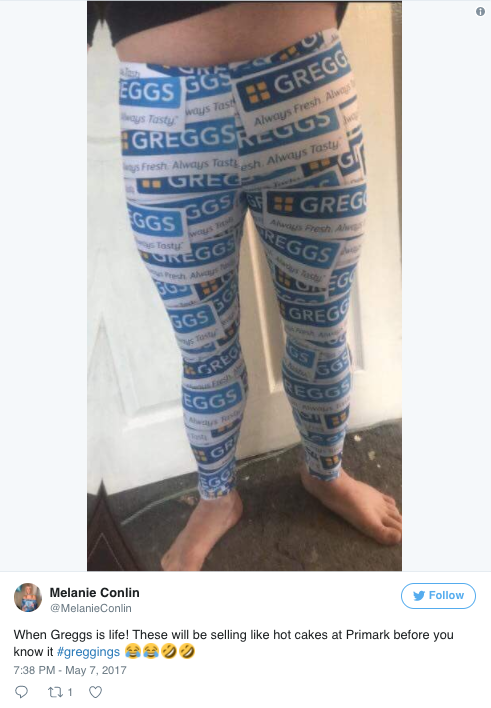 Advertisement