Daily Feed is the home of social first news and entertainment. From celebrity gossip to nostalgia, our unique content is guaranteed to intrigue and inform. If you enjoy the following article please share with your family and friends.
It is no surprise that our weekly shop really feels like it's adding up to a lot more than we hoped it would. We want to do everything possible in order to cut corners wherever we can. Saving money is one of our main priorities – especially in the lead up to Christmas, but it just seems so hard to actually do!
We are constantly on the lookout for the latest bargains and offers and are prepared to shop at multiple supermarkets in order to get the bargains that we want!
But, it appears that Asda is now the go-to place to help us save some pennies – which is very well needed to prepare ourselves for the expensive Christmas ahead.
So, how exactly do you manage to get yourself a massive £15 off at Asda?
Well, this amazing supermarket has now teamed up with Topchasback one of the largest cashback websites which allow customers the treat of a huge discount.
However, you must get on the deal quickly because it actually ends on the 5th of November.
So, how can you get the deal?
In order to qualify for the deal, you need to register as a new member of the cashback website 'Topcashback'.
In order to sign-up, you need to add your email and create a password – it is as simple as that!
You will then be redirected to the main website where you need to search 'Asda Groceries' in the toolbar which is located at the top of the page. Once you have searched this you need to find the correct offer which is available and this is titled 'New and Selected Member Deal'. 
You need to select this offer and then the "Get cashback now" button which will automatically redirect you to the Asda homepage.

The next part is easy – all you need to do is select all the shopping that you want. The only catch is that you need to spend over £25. However, this is normal if we are all doing a weekly shop, isn't it?
Once you have selected your groceries and put them in your cart and the total is £25 or over, you are eligible for the £15 cashback.
Once you go through checkout Topcashback will credit your account with £15 within seven working days.
Then, after around 2 weeks following the end of the promotion, you will be able to transfer the money straight into your bank account.
So, there you go – it's as easy as that!
But, the offers don't end here. There are a few other ways to be savvy with your supermarket shop.
What are the other deals available?
Well, first of all, you can bag yourself £10 off your final shopping bill at Morrisons all the way throughout October.
What you need to do is sign yourself up for Quidco using this link and give certain details – just your name and e-mail address and then create a password for yourself.
What you need to do is your shopping online and to qualify you must spend £40 or more, then Quidco will give you the £10 bonus within two weeks of your order. That is a quarter of your money back! It seems silly to not do it!
Another supermarket we can shop at and get money back from is Sainsbury's. This is an offer for new customers only.
If you spend £60 or more online, you are eligible to get a massive £18 off your entire bill by using the website Vouchercodes.co.uk
However, you will have to be quick if you want to snap up this offer as it only lasts until the 18th of October which means you only have one week left to make the most.
What about any delivery deals?
Well, once again Vouchercodes is the place to look for some of these offers. Firstly, you are eligible for free delivery if you are a new Asda customer and if you are spending over £40 on the online store.
Not only this, but there are other supermarkets that offer free one-month trials for all of their delivery services.
Both Tesco's Delivery Saver and Asda's Delivery Pass give you the chance to have an unlimited amount of deliveries at certain times and days of the week.
If you are a frequent shopper at Tesco then you can pay just £3.49 a month and you can have your groceries delivered any Tuesday, Wednesday and Thursday of the week as many times as you want.
But, for just £6.99 a month you are able to have your groceries delivered any day of the week as much as you want.
Asda has the upper hand here as their prices start from just £5 a month for anytime delivery.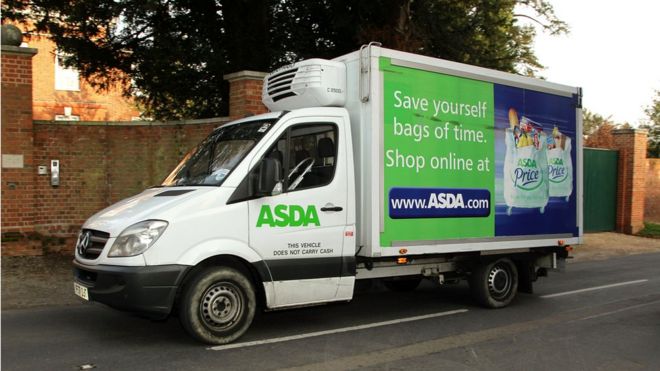 Have a look at the different supermarket websites to compare how much you can save depending on where you shop.
How do I sign up and get cashback on more things?
So, this is an extremely savvy way to help save money on as much as you can. So, it makes sense to sign up to these cashback websites in order to help you save as much money as possible.
So, what do you need to do? Well, follow these steps below to help you get more cash back on the different items you buy.
1. Sign up to a cashback website
There are so many different cashback websites that are out there – so you can do your comparing before you commit to any. However, two of the most well-known and most trusted websites are Topcashback.co.uk and Quidco – two names that we are all probably extremely familiar with.
View the websites of either and once you've selected the cashback website you are going to use all you need to do is sign up by entering your e-mail address and creating a password. These websites are safe and trustworthy because they don't ask for information that could be dangerous in the wrong hands.
2. Be sure you are selecting the right membership option
Make sure that you are selecting the right option when you are making your account. You need to select the basic membership option to ensure that you aren't charged for making your account. If you would like the premium account this comes at a cost. Both Topcashback.co.uk and Quidco charge £5 a month for a premium membership.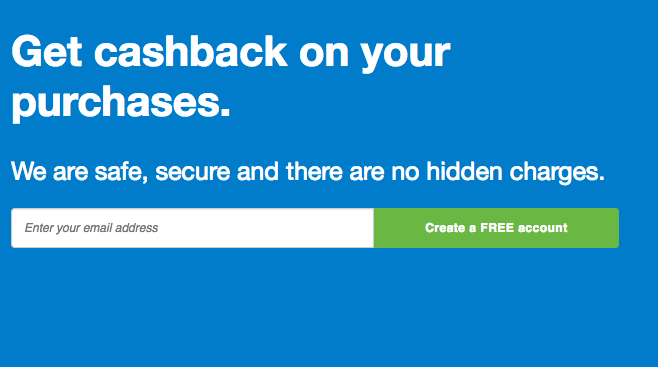 There are bonuses with buying a premium membership and you will be rewarded with bonus cash back, ad-free shopping and the payouts that you receive will be a lot quicker than if you have a basic membership account.
3. Select your deal
What you need to do is go to the website and find a deal that is right for you and one that you really want to purchase. There is a huge range of different deals on offer, ranging from home insurance to a new laptop from high street stores like Currys.

Instead of going directly to the shop's website, you need to access the link through the cashback website. Going directly to the retailer means you won't get your cash back however if you access it through the link from the cashback website any purchase that you make will be registered.
4. You will receive your item directly from the retailer
You will receive the item you have purchased directly from the retailer and once you've received it you will earn cashback on the item and it will be added to your online account.
Once it has entered your account you can withdraw it and make the transfer from your account to your actual bank account. Either this or you can turn the cashback you have earnt into gift vouchers or simply a code which you can spend at a chosen retailer.
5. Be warned
Make sure you are aware that it may take a couple of days, or maybe even weeks, for your cashback to appear on your account on the chosen cashback website.

So, will you be heading over to these websites to sign up straight away?! You'd be silly not to!
Advertisement