Daily Feed is the home of social first news and entertainment. From celebrity gossip to nostalgia, our unique content is guaranteed to intrigue and inform. If you enjoy the following article please share with your family and friends.
There is no denying that Gemma Collins has been the talk of the whole internet in recent months. Previous hilarious videos have surfaced from years ago to highlight how amazing and funny this bubbly and charming woman is.
In fact, in the past few months, all we appear to have seen all over our Facebook timelines and Twitter feeds are memes of Gemma Collins.
So, any news about this delightful celeb is bound to interest you.
Gemma has now adopted a new look that takes her iconic blonde bombshell appearance out the window to introduce something completely different and extremely bold.
It appears that her hairdressers have decided to have a play around and complete transform her look.
They couldn't resist letting her try on a few different wigs to see exactly what she would suit.
Across her Instagram page, she posted a few different pictures of her sporting a brunette ombre-style wig – and her fans were going wild for it!
The comment section quickly filled up with comments encouraging her to make this change a permanent one… and we agree with her fans completely!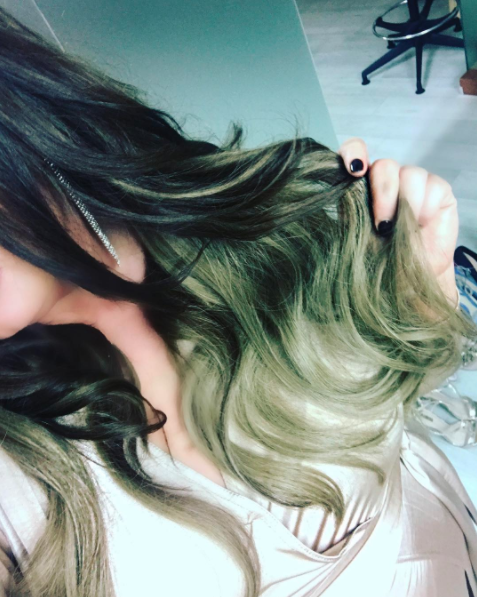 "I loooove this hair color on you… well proper sexy!!!!"

"Wow you look smoking hot, such a good colour ? x"

"This colour makes you look even more beautiful makes your eyes and lips pop in i great way xx"
She posted another image as well to her Instagram page: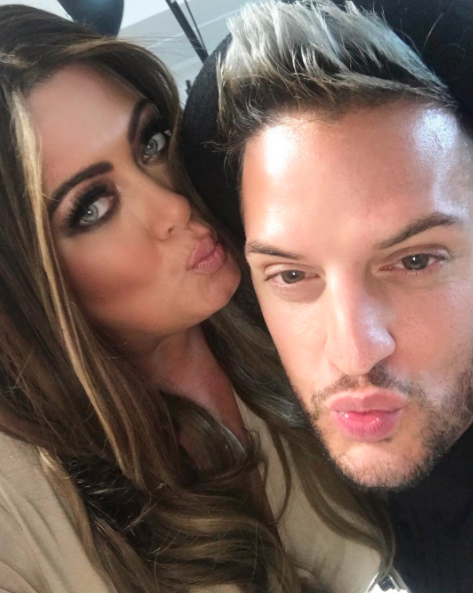 Fans quickly responded to this image as well, with nothing but positive things to say!:
"That dark hair is amazing!!"

"You rock the blonde but you suite darker hair much better…lush!! Xx"

"Hair colour is amaze ???"
Despite all of the positive comments and encouragement for Gemma to actually dye her hair, she decided against it. Instead, she is remaining the golden beauty we all know and love and isn't changing that for anyone.
But, although she isn't changing her appearance she has also revealed something very personal about herself.
If Gemma couldn't get any more random and loveable, she has now revealed that she is, in fact, a 'White Witch'. This means she has to ability to speak to the dead.
In fact, she has discussed that she sees ghosts all of the time and that she can actually communicate with them. This is an extremely special power to claim to have.
She is now also planning her own television show which consists of her ready other celebrities' tarot cards. These are cards that are used to predict the future.
Gemma spoke at Shocktober fest and revealed:
"I see ghosts all the time, all the time. 

"Ever since I was a little girl I've had this affinity to connect with spirits and talk to them. 

"It's just something I've always been able to do. I am actually a white witch. I can do Tarot cards and all that."
She added:
"I need to talk to some TV producers about doing my own show on it. 

"My dream show is to have this haunted house and get some celebrities in there and then I can do their Tarot cards and speak to the dead with them."
This isn't the first time that the public has been aware of her connection to spirits. In fact, when she went into the Big Brother House last year, she thought that she had seen a ghost.
Speaking at the time, Gemma said:
"I've just seen something really f***ing scary in the mirror – it's someone peeping through the curtain. Oh my god open that f***ing door now."

"It was in the glass f***ing looking at me – it;s f***ing sh*t scary in here tonight."
This then led to her threatening to leave the Big Brother House prematurely. We are extremely intrigued by her ability to talk to spirits and we really hope her dream television show does go ahead.
In other news, here are some of your favourite Gemma Collins memes to help you get through your day.
1. This is absolutely hilarious
The people behind these memes 100% deserve a knighthood. They have provided us with entertainment for months…
mission impossible memayyy pic.twitter.com/HBfKrqKLw1

— Gemma Collins (@GemmaReacts) October 6, 2017
2. We will never stop sharing these memes
Everyone who wants people to stop sharing Gemma Collins memes just needs to realise that these are taking over the world and we all need to accept this fact. I bet Gemma absolutely loves the fact that we have made memes out of her.
When people tell me to stop sharing gemma Collins memes pic.twitter.com/nKkFYdvDVc

— Joshh ☽ (@moonlightjoshh) September 5, 2017
3. It's a scientific fact that we will absolutely never get bored of Gemma Collins memes
There is nothing better than these memes. Bless up and thank you to absolutely everyone.
Will I ever get bored of Gemma Collins memes? pic.twitter.com/Ak0ouPfz37

— Jake McBain (@JakeMC_) September 3, 2017
4. She absolutely loves the fact that everyone has been making memes of her
Gemma needs a knighthood to be honest.
gemma collins when she started seeing everyone make memes of her pic.twitter.com/63n0NnqMD9

— dom ? (@irldom) August 19, 2017
5. This is an accurate representation of everyone's weekend after a long week at work
It is scary how accurate these pictures of Gemma represent every single weekend we have. The Friday one is the best… hilarious.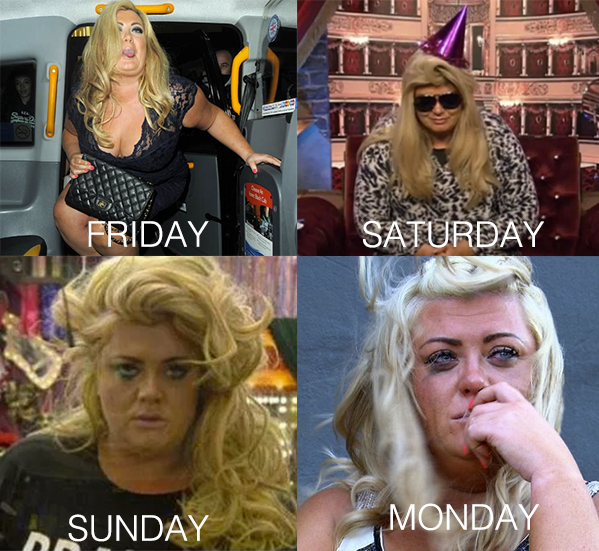 6. Who can relate to this one? Especially with Christmas just around the corner!
Who else has to spend HOURS playing rubbish games with the family when in reality we want to comatose ourselves with chocolate orange and pigs in blankets.
When your parents make you join in with games at family gatherings pic.twitter.com/MUSpQPebor

— Gemma Collins (@GemmaReacts) September 8, 2017
7. This is actually the worst thing in the entire world – there is nothing more heartbreaking than when someone eats your food
You have a rubbish day at work and the last thing you need is someone eating the food you've been dreaming of all day.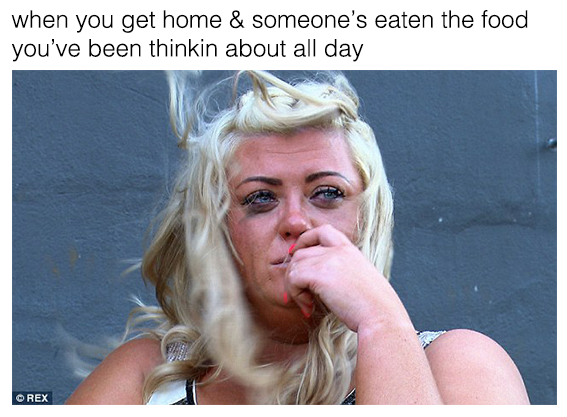 8. That Monday morning following a heavy weekend… no thanks
You can't refuse to do work…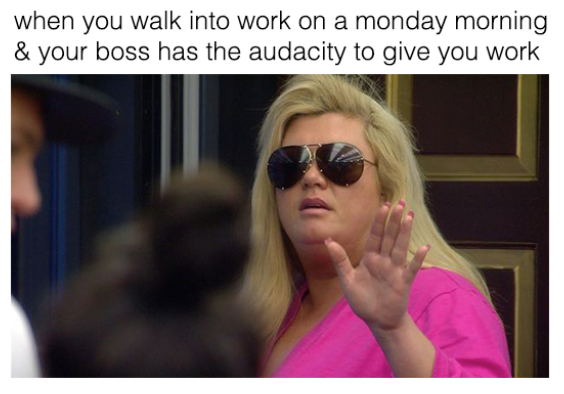 9. Bob the Builder… can we fix it?
The person who made this also deserves a medal!
?? @missgemcollins pic.twitter.com/EAWmtC7lvW

— Gemma collins Memays (@MemesGemma) September 14, 2017
10. That good old sibling rivalry
This image is scarily accurate and those of you who have siblings will relate to this so much!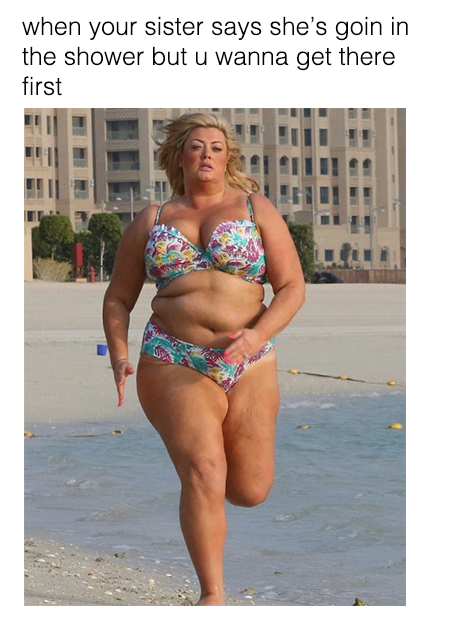 Advertisement