Daily Feed is the home of social first news and entertainment. From celebrity gossip to nostalgia, our unique content is guaranteed to intrigue and inform. If you enjoy the following article please share with your family and friends.
We have all done some unforgiving things in our lifetime. Sometimes an apology just isn't enough…. so, the only way around it is to go above and beyond to prove how sorry you really are.
These people did some pretty weird things, some unforgivable, but they managed to redeem themselves by giving a peace offering. And, what better peace offering is there than a big, fat cake?
Would you forgive someone if they gave you a cake? I know I probably would!
1. Would you forgive your partner if they did this?
We can all agree that when you share a programme with someone you expect that you will be watching absolutely every episode together. You have committed to the relationship, so you can commit to watching every single episode of a programme together. But, what happens when one person goes behind the other person's back and watches an episode without them? Well, the only result is that all hell breaks loose.

2. I'd be extremely annoyed too
What would you prefer… more ham or a huge cake?

3. Each to their own!

4. What on earth happened here?! How do you accidentally set someone on fire….

5. We know a few friends who need to give us this cake

6. Awkward! Who do you think this cake got delivered to?
It looks like it would have been sent to someone's parents.

7. This person can be forgiven because this is an extremely intense game

8.

9.

10.

11.

12.

13.

14.

15.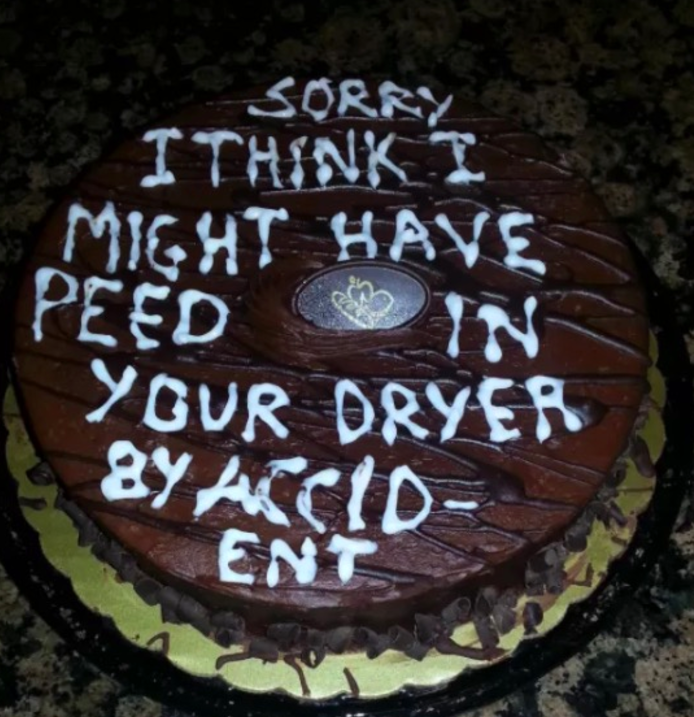 Advertisement