Daily Feed is the home of social first news and entertainment. From celebrity gossip to nostalgia, our unique content is guaranteed to intrigue and inform. If you enjoy the following article please share with your family and friends.
EastEnders has been on our screens since 1985 and since then the past 30+ years have been an absolute roller coaster of story lines.
However, two soap sisters are set the leave the square in the latest plot bombshell set to hit our screens.
Lorna Fitzgerald, 21, and Jacqueline Jossa, 24, are regarded as two of the biggest stars on the show. They play the roles of Abi and Lauren Branning and the two are set to be leaving the Square in the latest story line coming to EastEnders.
Their faces are instantly recognisable as they have both been on the show for many, many years. Lorna has played the role of Abi Branning for a tremendous eleven years and Jacqueline Jossa has had the role of Lauren Branning since back in 2010.
John Yorke, the TV boss has decided that the show needs a complete shake up and this is how he is going to go about it.
A source has said:
"He has form for creating huge plots, so they're in safe hands over their departure. 

"It will be on of the biggest on-screen moments of the year. 

"Sometimes a great storyline comes at the cost of losing some characters. The cast will be sorry to see them go."
There isn't much information regarding the exits of these two sisters, however it is likely that they will be part of the Christmas story lines.
A spokesman for the show has confirmed the rumours that the pair are leaving:
"We can confirm that Jacqueline and Lorna will be leaving. 

"They have been wonderful to work with and we wish them all the best for the future."
The pair have had some extremely dramatic story lines since they joined the square.
Abi Branning has appeared in hundreds of episodes of this incredible soap and she has been involved in some incredible plots throughout her time on the show. Her first appearance was back in July 2006 and she has been a regular character ever since.
She first moved to Albert Square with her parents Max and Tanya. We have seen her in some heartwarming story lines, including choosing the name for her new baby brother. All the way to some more distressing plot lines – remember when she found Beale's restaurant on fire and finds Jane struggling to breathe in the corridor?
Just like her sister, Lauren Branning has had a whole host of dramatic storylines. Originally, Madeline Duggan played the role of Lauren but in 2010 Jacqueline Jossa took over. She has had an endless issue with drinking alcohol, so a lot of her plots revolve around this.
From a drunken car crash all the way to getting fired from her jobs when she turns up drunk – it appears like Lauren hasn't had the best of luck on the square.
Sadly, their time on the soap has to come to an end. As sad as we are, we can't wait to see how the writers of the show decide to write this pair out of the story line. We hope it is something dramatic – but, with EastEnders we can't expect anything less than drama drama drama!
Here are some facts you probably didn't know about the UK's most popular soap to help you get over the sad news that this pair are no longer going to be on the show… enjoy!
1. Walford is the name of the area that the people of EastEnders live in. But, there is a reason they came up with the name 'Walford'
This was a combination of where the two creators of the soap were born. Julia Smith and Tony Holland decided that they were going to combine the names of their home towns into one to created Walford. The pair were from Walthamstow and Stratford.
2. It took a while to come up with the name for the soap
There were many different names considered for the soap. But, the name came to Julia Smith when she started to ring up agents to help recruit the cast members for the soap. Apparently, she asked the person she was calling if she had "Any real East Enders on your books?" and from that moment she knew what the soap was going to be called.
3. There was a significant change to the opening credits as of 2012
We are all very aware of the opening credits of EastEnders. But, did you know that the map that is shown on the opening sequence has to be altered back in 2012? Well, the reason behind this was because the Olympic park was built in London. This obviously changed the map and meant that they now had to feature in the opening titles!
4. The plot of land that is used for EastEnders and most specifically Albert Square is the exact same plot that was used in the 1980's classic Auf Wiedersehen, Pet.
This was a show that was a HUGE hit back in the eighties. The plot of land that is used for Albert Square is the same one that was used for the set of Auf Wiedersehen, Pet.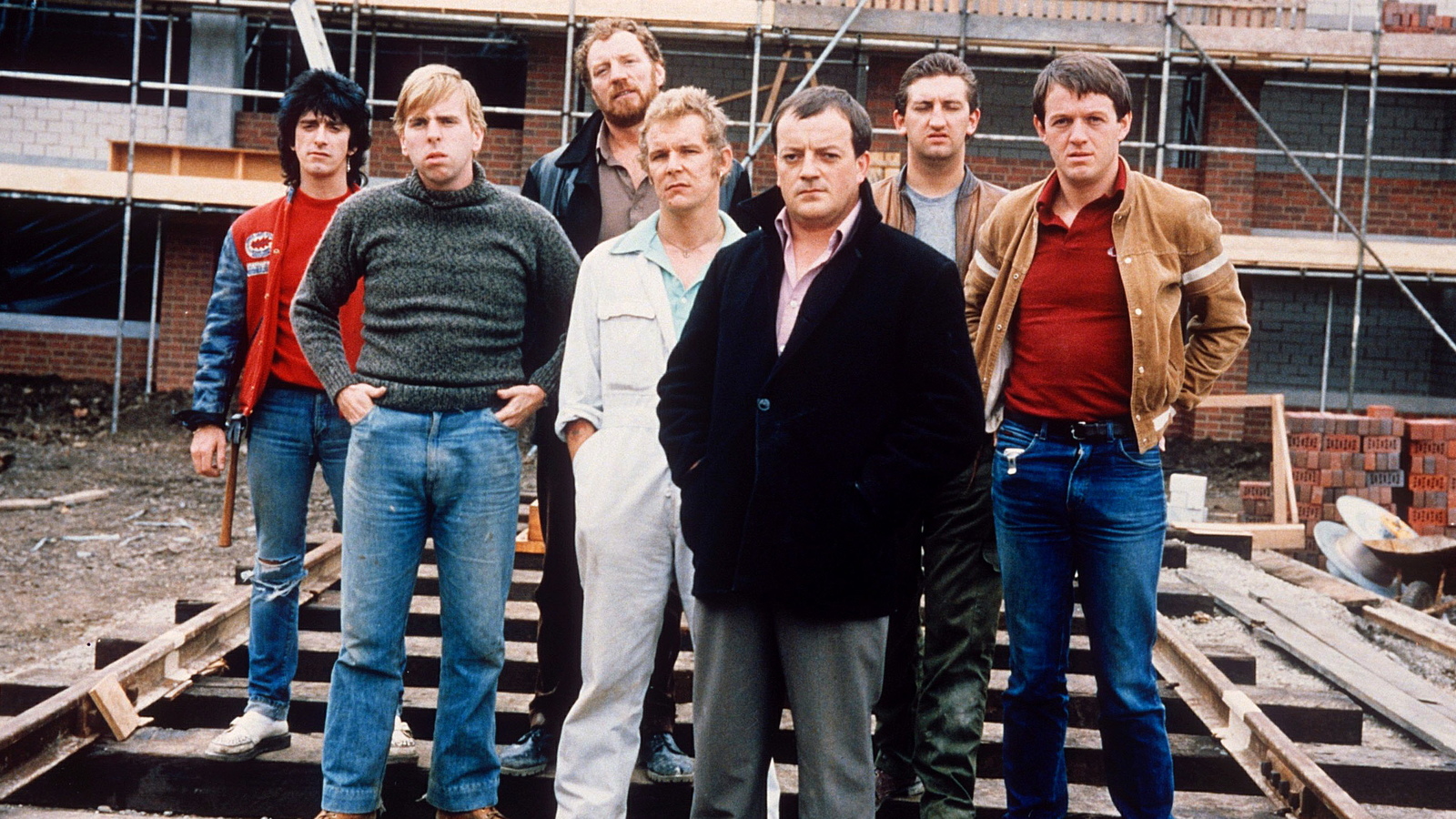 5. On average, they aim to film around 25-30 scenes every single day
One days work can be quite intense for some people at the set of EastEnders. You can tell that if you are featured heavily in one story line then your days work is pretty intense. This is an extreme amount to try and get completed in just one days work. But, it does sound like so much fun!
6. Dot Cotton's wardrobe is extremely old fashioned and they manage to get the contents for her clothing from a range of different charity shops around the area.
You probably would have been able to guess that a lot of her clothes are from charity shops because they are seriously outdated. This is great because all of the money is going to great charities and this is possibly the only way to go about getting that classic nana look!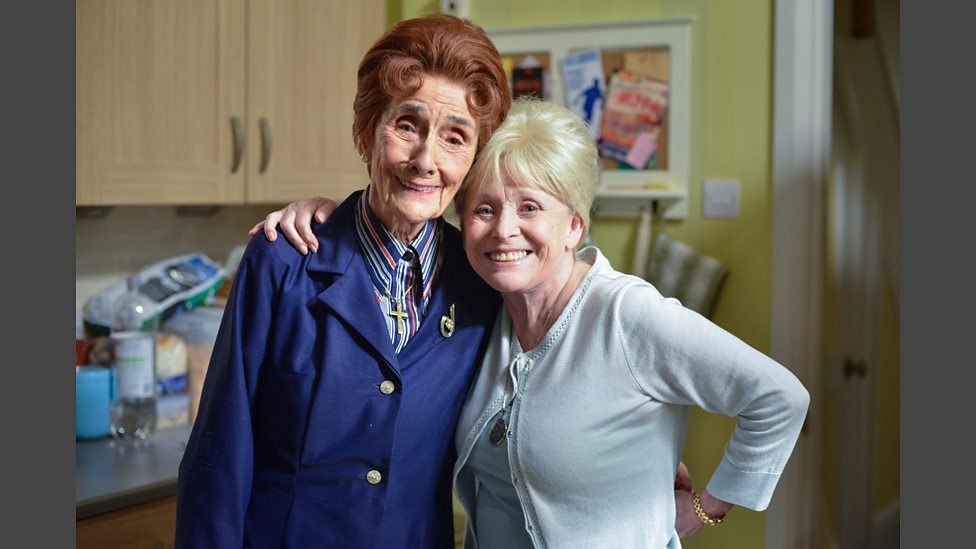 7. Pam St Clements plays the magnificent role of Pat Butcher. We are all aware that her statement outfit piece is the different earrings that she wears in every single scene she features in. Can you guess how many pairs she actually owns?
Well, for her character she has around 125 different pairs of earrings to choose from. This is a ridiculous amount. Do you want to hear the best part? Well, some of these fabulous earrings have even been sent in by her most dedicated fans. It must be exciting to see something you sent in for your idol to be shown on the television screen!
8. There is only one original cast member that is left on the show
The show first hit our screens back in 1985, so a massive 30+ years later there is only one original cast member left. Can you guess who it is?
Of course it's the one and only Adam Woodyatt who plays the role of Ian Beale. Sadly, the other cast members have left or been killed off the show to make room for new characters and plots to excite all of us.
Advertisement