Daily Feed is the home of social first news and entertainment. From celebrity gossip to nostalgia, our unique content is guaranteed to intrigue and inform. If you enjoy the following article please share with your family and friends.
Perfume/Aftershave:
Boots currently have a lot of offers on their perfume and aftershave with most of the fragrances coming with free gifts.
Boss fragrances (200ml/100ml and 50ml) are currently on offer in Boots and if you bought the 100ml Hugo Boss Boss you could earn yourself 248 boots points for your advantage card. The bottles range from £79 to £45 in store and they're all on offer.
"The Man of Today campaign is all about representing the idea that actions speak louder than words – a principle I've always tried to embody and live my life by." Chris Hemsworth – BOSS BOTTLED ambassador.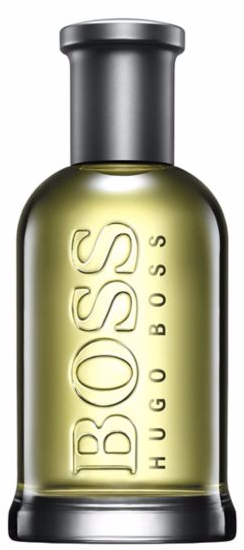 If you buy the new Gucci Bloom (100ml or 50ml)  you will get a free gift and earn yourself 396 boots advantage card points.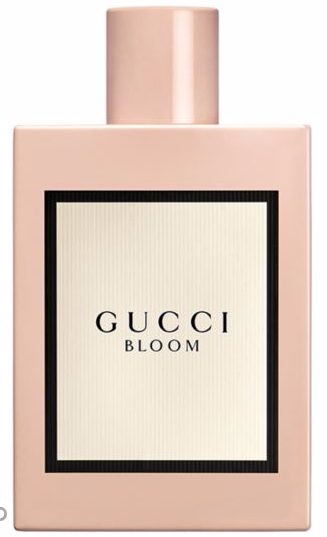 "The bottle is not designed to seduce men, but to keep company with the women that wear the perfume". Alessandro Michele, Gucci Creative Director.

Marc Jacobs Decadence is on offer for £64 (50ml) and you could earn yourself 256 boots advantage card points. Available in both the Eau de Parfum and Eau de Toilette.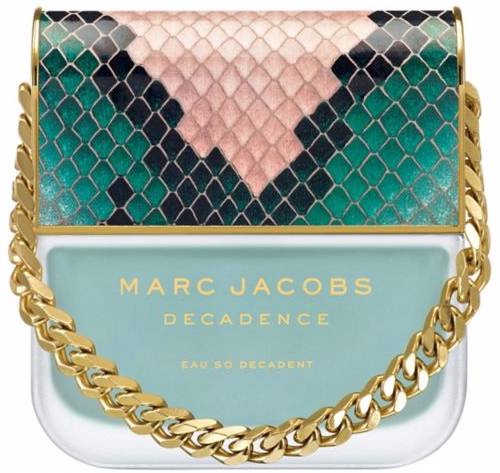 "Perfect for day or night, Marc Jacobs Decadence Eau So Decadent provides a new way to indulge. Sheer, light, and lavishly luxurious, Decadence Eau So Decadent introduces juicy fruits and radiant florals to create an enticing feminine signature, while white amber reveals a hypnotic sensuality for a luminous and soft dry down."

Lancome's La Vie est belle (50ml) is on offer at £54 with a possible 216 points available to collect when you buy the product and it comes with a set of body washes.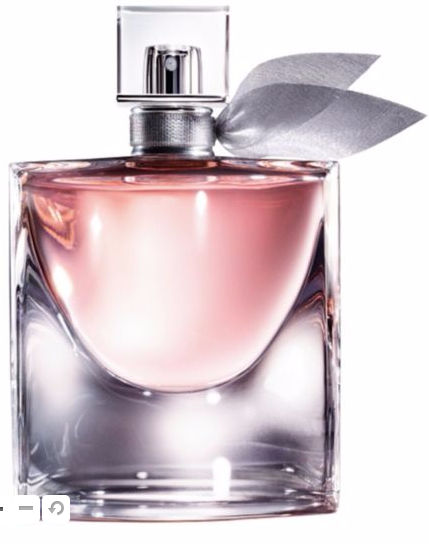 "A philosophy of life and happiness or universal declaration to the beauty of life. Unique olfactory signature exclusively created for Lancome by three of France's leading perfumers."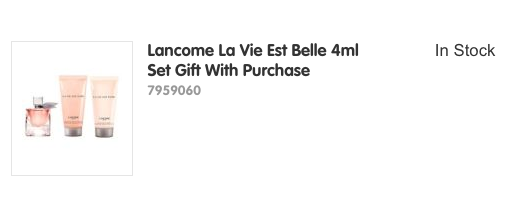 Dior Sauvage (60ml) is on offer at £52 or £70 for the 100ml. It's the UK's best selling aftershave and you will receive a travel kit with a shower gel as a free gift when you purchase this fragrance.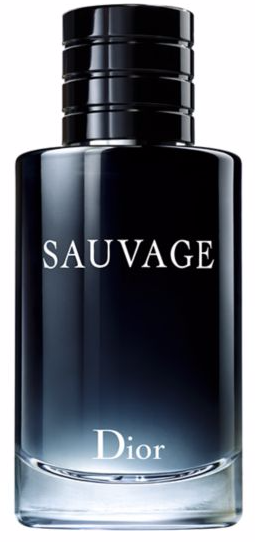 "A radically fresh composition, dictated by a name that has the ring of a manifesto.  That was the way Francois Demachy, Dior Perfumer-Creator, wanted it: raw and noble all at once."
Mugler Alien is currently £60 down from £70 (60ml) the bottle is refillable too.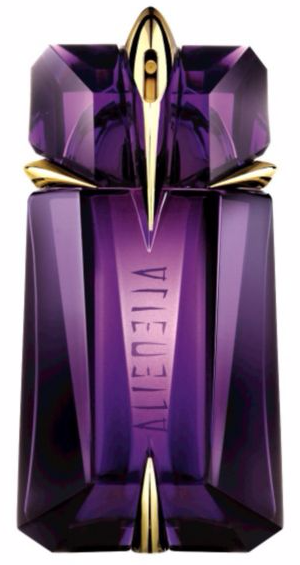 "Inspired by an amethyst it symbolises serenity. And to enjoy time and time again you can refill with the 60ml refill bottle. Distinctive and mysterious, yet comforting and soft, Alien by Thierry Mugler conveys passion, sensuality and the essence of absolute femininity."
Paco Rabanne Invictus (100ml) is £54.50 down from £64.50.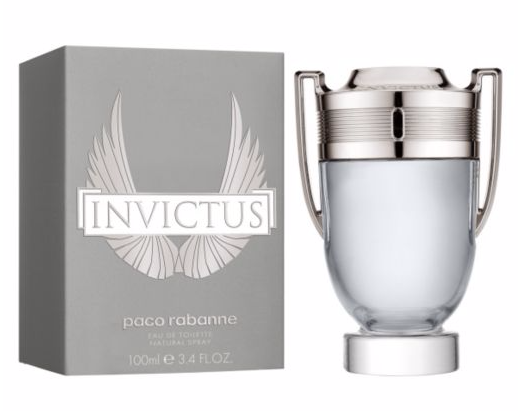 "This sensually fresh scent sets a modern vision of masculinity. Invictus is an unexpected clash of worlds, powers, sensations, and values :a thrill of pure freshness top note face to the sensuality of a guaiac wood base note."
Chanel Allure Homme Sport is £62 for a 100ml spray down from £72. You could gain 248 boots advantage points with this purchase.
"Allure goes physical. Jacques Polge has created ALLURE HOMME SPORT around the 4 facets – fresh, sensual, woody and spicy – that compose ALLURE HOMME."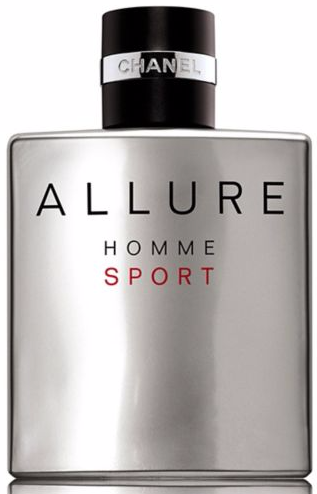 Chloe Love Story (50ml) costs just £55 instead of £65 and will get you 220 boots advantage card points. The bottle comes with a pre-engraved 'with love' message that makes it the perfect gift for Christmas.
"Chloé Love Story is an unforgettable essence of seduction. The freshness of neroli illuminates her. The sensuality of orange blossom attracts him, powerfully. The stirring femininity of jasmine stephanotis, the flower of happiness, makes her more irresistible than ever. On her skin, cedar vibrates with flair. A floral love story, fresh and sexy."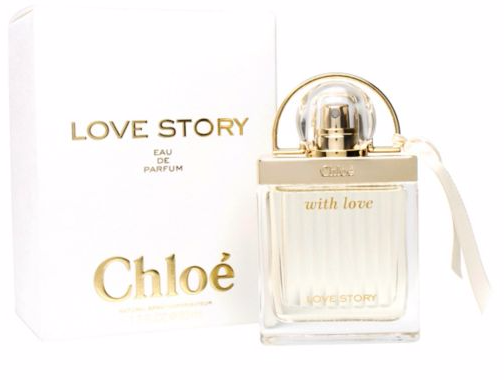 Giorgio Armani Code (125ml) is down from £71 to £61 and you get a free travel bag when you buy this Armani fragrance.

And last, of all, Montblanc fragrances are on offer for £41 (50ml) and £60 for (100ml) and they come with a free towel.
"Montblanc is one of the world's most renowned luxury brands. This hundred-year-old brand has built its reputation as a symbol of tradition, status and of exclusivity. Mont Blanc fragrances are no exception, each fragrance is created with the same core values of elegance, precision and detail. Mont Blanc Legend has depth, modernity and the right amount of discreet mysteriousness."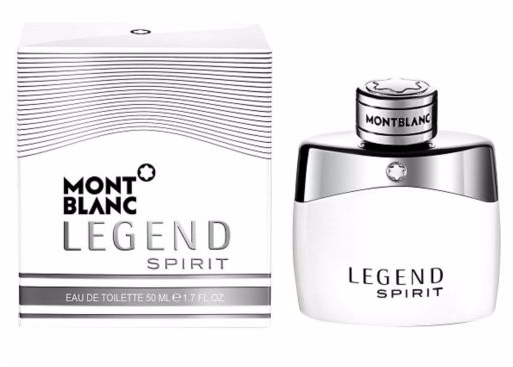 Toiletries:
Sure Women Aloe Vera deodorant (150ml) costs just £1 down from £2.10.
"Sure® Women Aloe Vera antiperspirant deodorant is formulated to give you all the protection you'll need. So you can wear your best clothes, move with freedom and feel fresh and confident."

Colgate Sensitive is down from £2.70 to £2.

There's a 3 for 2 offer on selected hair care. Herbal Essences (400ml) is just £3.
"Looking for a smooth finish? Herbal Essences Silk'n Shine Conditioner for normal hair with essential smoothing conditioners for naturally beautiful hair. Smooth as nature intended and 100% irresistible. With a blend of rose hips, jojoba oil and vitamin E, this luxurious conditioner leaves hair luminous and sensually smooth."

L'Oreal Elnett Flexible Hairspray (400ml) is just £6.70 and it's on the 3 for 2 offer.
"Elnett Flexible offers long-lasting hold with flexible movement, to keep your style natural without stickiness."

John Frieda Frizz-Ease Glossing Mist Spray Gloss (75ml) is also on the 3 for 2 offer and costs just £5.99.
"Creates high-gloss shine. Transform frizz into fabulous styles. Ultra-light, non-greasy mist gives hair a high-gloss finish as it smoothes flyaways. Can be re-applied anytime, anywhere for an instant shine boost."

Lee Stafford Messed Up putty (50ml) is £5.99.
"Lee Stafford Messed Up products style, separate and sculpt the hair. Lee Stafford Messed Up can give you that slightly unkempt, textured tousled effect look that means your style looks effortless. Lee Stafford products are not tested on animals."
Makeup:
There's a 3 for 2 offer on No 7 product and you'll get the cheapest product free. This includes makeup and skincare. The 50ml of Early Defense Day Cream is just £20 and will earn you 80 boots advantage card points.

"No7 Stay Perfect Foundation now stays perfect for longer! Up to 24 hours wear for non-stop complexion perfection."
Luxe Studio products are currently on offer buy 1 get the 2nd half price. The 3 piece oval brush kit is just £22.99.
"The everything brush!  Use with skin care, cosmetic and suncare products.  Works with all dry and liquid formulations including pressed and loose powder, cream, lotion, serum and mineral makeup. Luxe Studio Oval brushes have an expansive dome-shaped head with densely packed bristles."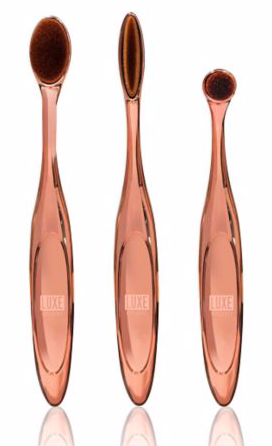 It's 3 for 2 on selected Makeup Obsession products.
"Make a statement with this highly pigmented Shimmer eyeshadow designed to slot into any Makeup Obsession palette."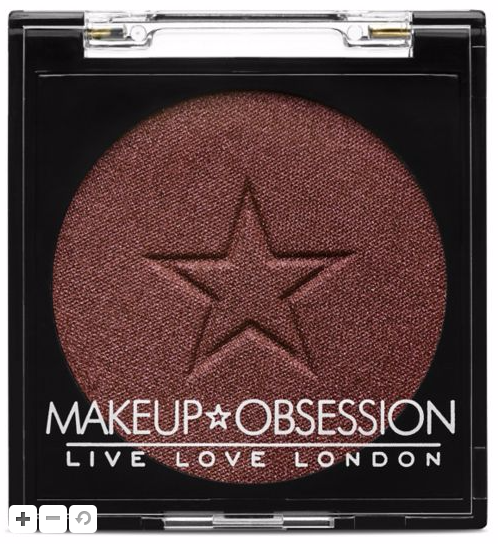 The large palette luxe rose gold obsession costs just £8.
"Luxe Rose Gold large palette. Holds 12 singles, fill from a selection of Eyeshadow, Blush, Highlight, Contour and Strobe shades!"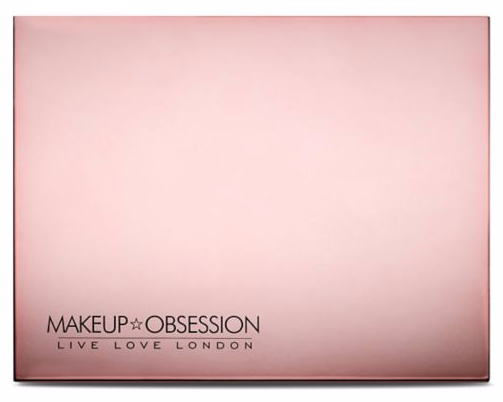 Maybelline products are currently 3 for 2 and the SuperStay Liquid Foundation is £9.99.
"Stays comfortable and looks naturally flawless all day Micro-Flex formula provides 24-hour wear and no transfer Withstands heat, sweat and humidity Oil-free, dermatologist-tested, fragrance-free Suitable for all skin types."

Superstay 24hr Primer – £8.99.

Advertisement