Advertisment
Iceland is a British supermarket chain that focuses on selling the best-frozen foods out there. Not only this, but it also sells a range of other products from meat and dairy to dry goods and household essentials.
The business began back in 1970 and by just 1978 there were a massive 28 stores to its name. The business grew and grew until it became the nationwide supermarket we know today. Around a 2.2% share of the UK's food market belongs to Iceland.
Advertisment
So, what are the best deals that this Supermarket has on offer for us at the minute?!
Frozen Favourites
This is what this shop prides itself on. There is nothing better than the huge selection of frozen goods that Iceland has on offer. So, what are the best offers at the minute?
Young's Gastro 2 Lightly Dusted Sea Salt & Cracked Black Peppe Basa Fillets 320g £4.00
This fish is an amazing standard and is absolutely delicious. Young's have responsibly sourced fish for life – which means you can trust this brand. Why not treat yourself to this for an evening meal, paired with some new potatoes, sweet peas and broccoli. The most delicious meal!
Pizza Express Chocolate Fudge Cake Gelato 480ml £2.50
We can all agree that a little bit of ice cream goes down an absolute treat, doesn't it?!So, why not treat yourself to this tub of ice cream that has scored an incredible five stars in the review section on the website. This is also exclusive to Iceland – so there is nowhere else you can get this dessert!
Here's what people had to say about this delicious dream…
"Nice and smooth with a richness so you don't need a large portion. I just love the cake pieces included in the mix."

"Loved this gelato, soft set chocolatey mousse-like texture and easy to scoop, so there's no waiting to enjoy this rich moreish treat."
I think we're all definitely convinced with the fact there are real chocolate fudge cake pieces in there! Mmm.. delicious!
Iceland Rope Grown Scottish Mussels Shallots & Garlic 450g £2.00
These are an amazing starter for any meal and are cooked in a white wine and garlic sauce – magnificent.
But, let the reviews do the talking…
"Surprisingly good. These were as good as M&S mussels and a lot better value. Very easy to prepare and serve with thin French fries, just like eating in Belgium (Where mussels and frites are their national dish). Delicious."

"Fab. Loads in the packet, I boiled these as per instructions, added a bit of pasta, and lovely, lots of plump mussels"
Drinks
Whilst this shop is mostly known for its frozen goods a lot of us don't tend to look over at the other products available here. We would never think to go and pick up a bottle of wine or a crate of beer from Iceland, but this is what we're doing wrong. Some of the offers that this store has on alcoholic beverages are amazing… here are just a few.
Thierry & Guy Fat Bastard Cabernet Sauvignon 750ml £6.49
If you are a fan of red, then this is the perfect bottle for you. It comes from France and has an alcohol percentage of 12.5%. This incredible wine in colour and also in its round rich palate. Definitely one to treat yourself to!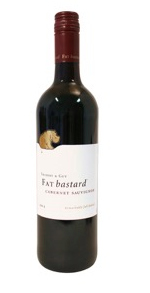 Obrina Prosecco 75cl £6.99
We all love a cheeky glass of prosecco every now and then. But, why not get this delicious bottle from Iceland for less than £7. This is hugely popular and has a massive 4.6/5 on the Iceland website after customers have reviewed it.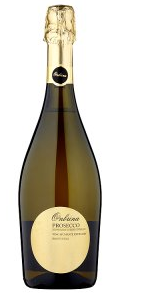 Here are a few of the comments made on the website:
"V nice prosecco, went down a treat at my wife's 40th bday"

"Great Taste for the price!"

"Lovely bubbly, great for parites"
Hardys Nottage Hill Chardonnay 75cl £6.49
"A full-bodied dry white wine, displaying rich tropical fruit and melon flavours, complemented by a touch of subtle oak and a crisp, elegant finish – perfect with grilled chicken dishes."
Why not treat yourself to a bottle of this delicious Chardonnay. For less than £6.50 this bottle is a steal!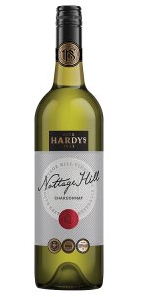 Bakery
The bakery section not only flaunts the freshness of the handcrafted delights, but a new luxury bakery brand has just been released in the store. So, what can you treat yourself to?!
Iceland Luxury 4 All Butter Pains Au Chocolat 200g £1.25
The bakery section is magnificent, but one of the highlights are these delicious pastries! You can either serve these cold and on the go, or put a little bit more time into it and cook them in the over to serve them warm!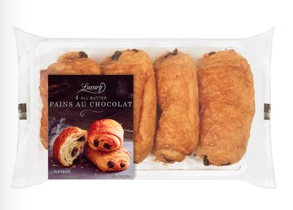 The reviews have a lot to say about how magnificent these are:
"Tasty. Can't believe for the price how yummy they are."

"My daughter made a crumbly mess of the rest of them but the one I tried was really good, she couldn't stop stuffing her face with them either ha"

"They are just perfect and delicious."
Mr Kipling 6 Cherry Bakewells £1.00
These cherry Bakewells are probably the most famous in the UK. Mr Kipling is a brand that is recognised nationally and we can't get enough. But, the best part about Iceland selling these cherry Bakewells is that they are doing so at such a competitive price. For just £1 you can indulge in a pack of six of these comforting treats.
The light pastry cases are filled to the brim with raspberry and plum jam, around an amazing moist almond sponge topped with a creamy soft icing. This is a legendary classic!
Household
Whilst this is a supermarket, you can still get your household essential items. These little bits and bobs that we need around the house are available from Iceland. So, what are the best offers available at the moment?! These prices are extremely competitive!!
Velvet Comfort 6 Toilet Rolls PMP £2.00
Obviously, toilet roll is an absolute necessity in the household. We can begin to recognise that some elite brands are quite expensive and it seems a little bit silly wasting so much money on something you are literally putting down the toilet.
So, for just £2.00 you can get yourself 6 rolls of Velvet toilet roll. Not only does this brand have a positive reputation, the toilet roll also has some amazing reviews from customers that bought it from Iceland!
"Soft, thick and strong – what more could you want?"

"Not flimsy good value. Good strong loo roll."
Toastbags 2 Reusable Bags £1.00
Toastabags allow you to make a whole host of different toasted sandwiches – with whatever ingredients you please. Not only this, but these reusable bags are absolutely perfect for reheating pizza slices, pastries or even chicken nuggets! There are absolutely perfect for households with kids – especially to make after-school snacks. The bags can be used up to 50 times each and they're food and dishwasher safe. What more could you want?! For the competitive price of just £1 for two, you can't go wrong.
Fairy Clean & Fresh WAshing Up Liquid Pomegranate & Honeysuckle 1050ml £2.00
This is a mega pack of the nation's favourite – Fairy Liquid. We are all aware that this brand has an extremely great reputation and for all the right reasons too.
The website describes this product as:
"Fairy Clean & Fresh washing up liquid gives you sparkling clean dishes and its revolutionary formula infuses your kitchen with light, clean, fresh scents from around your sink. Also try Fairy Platinum All in One Dishwasher Tablets for sparkling dishes and a sparkling dishwasher."
Not only is the price incredible, but the product is absolutely amazing. You only need one drop because of how concentrated it is and it really does leave your dishes sparkling clean. A bottle of this at 1050ml will last for ages… and for just £2 you definitely can't go wrong!
Advertisment
Next Post