Daily Feed is the home of social first news and entertainment. From celebrity gossip to nostalgia, our unique content is guaranteed to intrigue and inform. If you enjoy the following article please share with your family and friends.
Only Fools & Horses fans are in for a real treat with this never-before-seen episode called Licensed to Drill.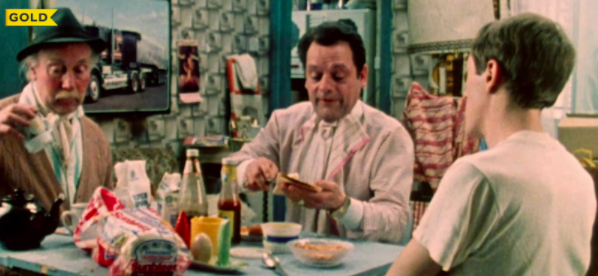 The show might have ended quite a while back but we're going to be able to relive him scheming ways with this 1984 episode that's been lost for 33 years. This episode is so old that Lennard Pearce who played Grandad is still in it. It show's his very last outing as Grandad before his sudden and very sad death from a heart attack.
The episode was made to educate kids about crude oil extraction and mass production, a little odd you may think. Del Boy buys an oil rig for £400 and thinks he's hit the jackpot with this "bargain' find. Del Boy as per is trying to make a quick quid by getting involved in the oil business.
"We just lay low in our boat for a while and we wait for one of the big oil companies to move off the oil field and then we whip in a bit lively and use their hole."
The storyline will no doubt have everyone laughing out loud, especially when the Trotters realise they've been conned out of £400 and they definitely WON'T be becoming multi-billionaire oil barons like they were expecting.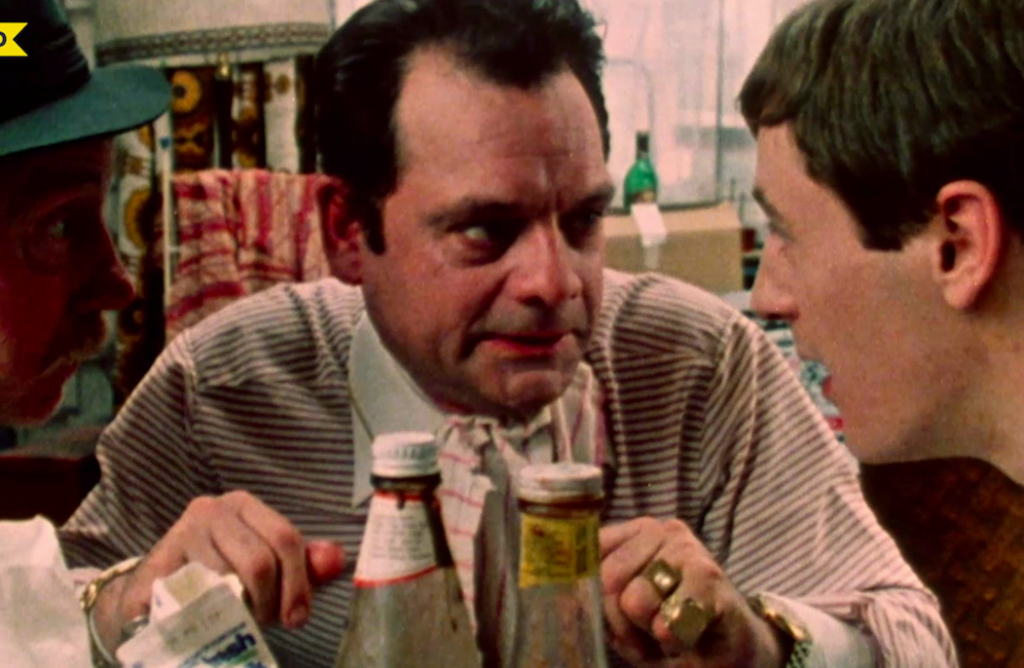 Where and when can we watch the episode?
You can watch the hilarious episode of UKTV's Gold Channel series The Story of Only Fools and Horses which will include interviews, blooper scenes, behind the scenes footage and deleted scenes as well as the lost episode. The Story of Only Fools and Horses is currently being aired on UKTV's Gold Channel on Tuesday nights at 8 pm until October 3rd.
"I am so excited to be working with the Sullivan family to help celebrate Gold's 25th birthday this year, and really delve into the archives one of the most loved shows on the channel. Gold viewers will get a real treat."
The 20-minute special was actually played in some schools as an educational programme funded by the oil industry to encourage children to follow a career in the oil industry.
This isn't the only episode that wasn't aired, The Robin Flies at Dawn, was filmed for the British Troops serving in the Gulf War and wasn't broadcast either.
Here are Only Fools & Horses funniest moments:
10. Trigger's Broom.
In this classic scene, trigger claims he's had a broom for 20 years. Even though it's had 14 new handles and 17 new heads.
9. 'Dave'
Rodney finally puts Trigger straight and asks him why he keeps calling him Dave, it takes some convincing but Trigger finally believes him and stops calling him Dave.
8. Remote controlled phone.
In this episode, Del Boy tries to sell off a mobile phone but in the process, he doesn't realise that the antenna is connected to the pub's TV and when he presses each button it changes the TV channel's as Boycie gets more and more irritated.
7. Del boy goes on a Jet Ski.
Del Boy tries to show off his skills on holiday and gets on a Jet Ski, little does he know that it doesn't steer as he continues to go deeper and deeper into the sea.
6. Millionaires.
Del Boy & Rodney find an antique watch in their garage worth 6 million quid. They let their excitement out in the three wheeler.
5. Blow-up dolls.
Del Boy receives a consignment for blow up dolls but instead of them being the kid's type doll's they're more like the naughty adult type of doll's. After hearing a weird squeaking noise coming from behind the sofa Del boy goes to investigate it and out pops one of these doll's scaring the life out of them all.
4. Jolly boy's outing.
The boys take a trip to Margate but soon find out that the radio in the coach that was from Trotters Independent Trader's is a bit of a fire hazard.
3. Del and Rodney break a chandelier.
In this classic episode, Del Boy offers himself up as a chandelier cleaner….
2. Batman & Robin.
Del Boy & Rodney dress up for a fancy dress party and even manage to prevent a mugging.
1. Del falls through the bar.
Del and Trigger are out in the Nag's Head trying to pull a couple of ladies. What could go so badly wrong?
Don't forget to share this with your friends if you enjoyed it! 
Advertisement