Advertisment
Why spend a fortune on Homeware in shops like John Lewis, when you can get products that are almost identical for a fraction of the price?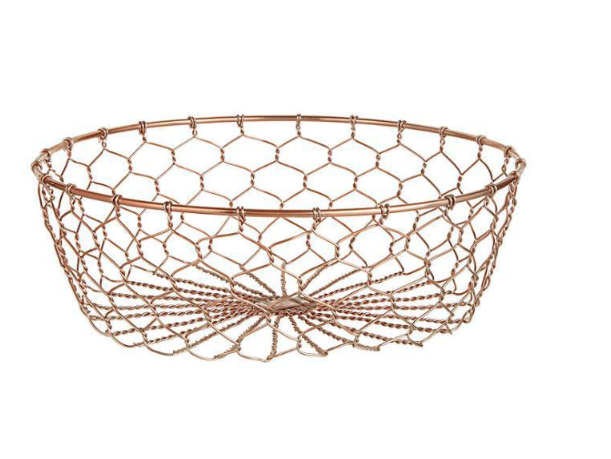 Advertisment
Copper homeware is extremely popular at the moment and retailers are are releasing a lot of bronze items and Home Bargains have got an amazing range that is almost identical to one in John Lewis'. The bargain friendly store is getting more and more popular with shoppers and these stunning items will definitely bring in more people than ever.
The wire storage basket and candle holder are only £3.99. They'd be great to sproose up and office & make it look more modern. Another one of the products is the marble and copper candle trio that costs just £1.99 – you can't really go wrong with prices that low, can you!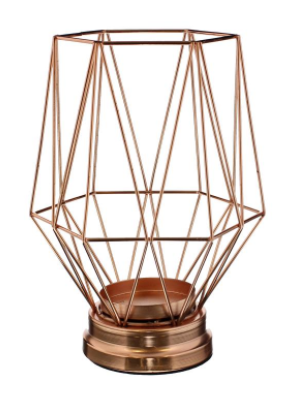 You can get items just like these in John Lewis but you'd be paying a lot more in there. They're selling a copper basket for £12, which is three times more expensive than the one in Home Bargains.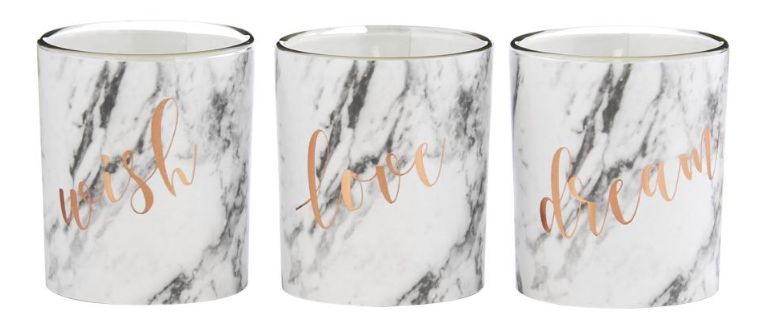 John Lewis products might have a more luxurious feel to them, but a lot of shoppers prefer to take the more budget-friendly approach. And the Instagram posts have been receiving a lot of comments and likes.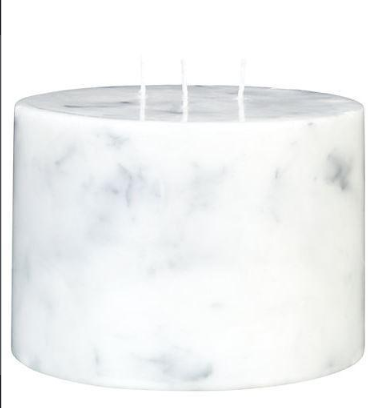 "Love these 3.99. Well cute. Look nice in ur kitchen window match ur clock Xx"

"This is gorgeous!! Xx"

"Needing a wee trip here on Saturday haha"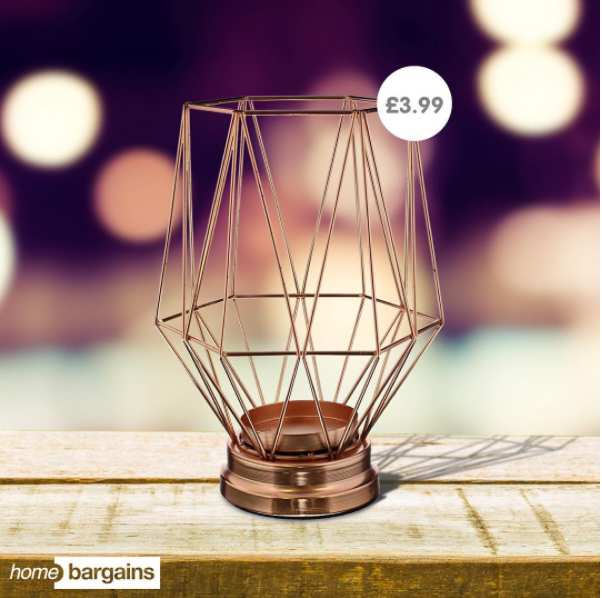 If you take a look on their website, you can see some of the homeware they have on offer. 
"Update your living space with this stunning, sleek and modern Brampton 2 Drawer Mirror Unit. With a fantastic mirrored finish, it creates a fantastic illusion of space, while proving to be as practical as it is unique and elegant. It comes pre-assembled, and ready to impress; meaning that all you need to do, is fill it with your favourite books, and essentials!"
This unit comes in three different colours and comes pre-assembled with a mirror finish and modern design. You can also get your hands on a three door version for just £20 more.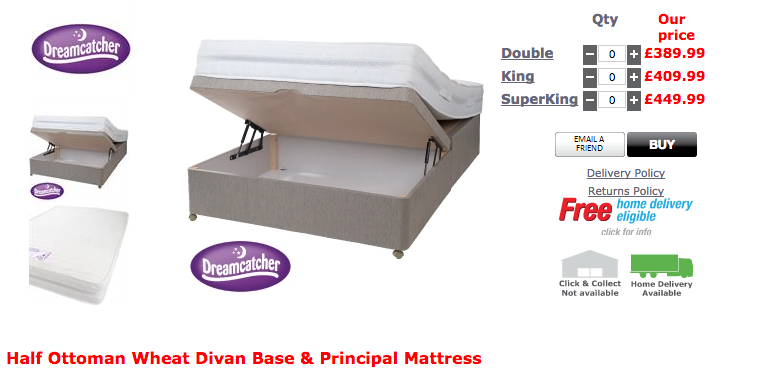 "The Principal Mattress is a pocket sprung mattress with additional support to key areas such as the neck & shoulders, lower back, hips and lower legs. With multiple fillings and comfort layers, you're sure to get a good night's sleep. To complete the look, it features a modern micro quilted knitted top with a breathable 3D border to aid air circulation. The Dreamcatcher Divan Base & Mattress collection is new and exclusive to Home Bargains. Prices include delivery!"
The divan is part of an exclusive range in Home Bargains and can be delivered to you within 7-10 working days.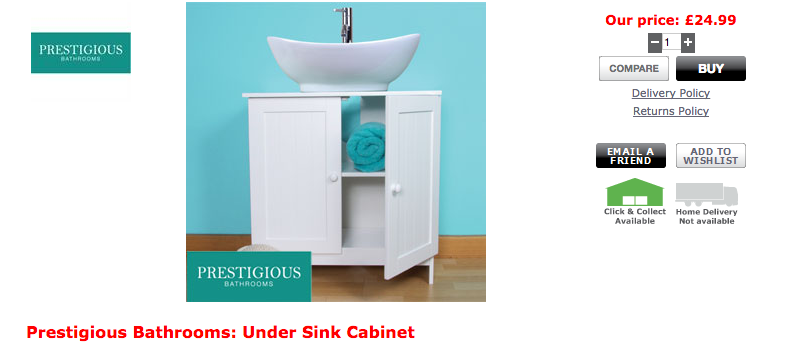 This under the sink cabinet will compliment any decor with its white finish. It comes with one adjustable shelf and a double front door. It's ideal to hold your toiletries, cleaning products and towels. It only weighs 11KG and would fit in most bathrooms, small or large.
"Finding the perfect bathroom cabinets doesn't have to be a chore. Prestigious Bathrooms have created a range that is sure to complement any decor. The white finish, the adjustable shelf and the double door front is enough to exceed your bathroom requirements. It is perfectly sized to hold your toiletries, cleaning products or towels."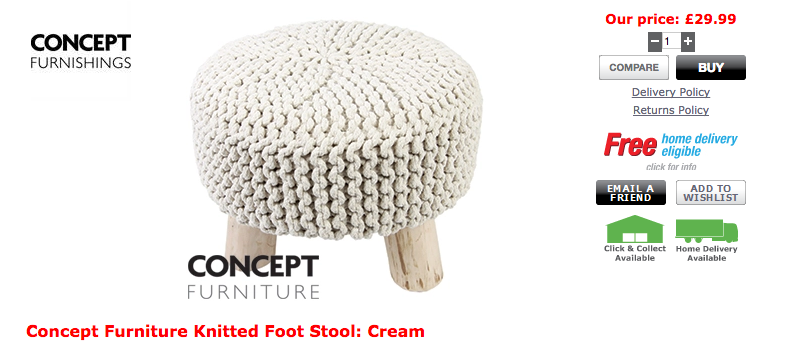 "Ever walk in, look around your room, and sigh a sigh of boredom and monotony? Us too! Which is why it's time to revamp the plain & dull, and introduce the stylish & fabulous. This fantastic footstool is designed with a traditional knitted look, using warm cream colours to create the ultimate cosy & relaxed style. The three wooden feet help to raise the stool, providing you with higher leg elevation. "
This foot stool is available in two different colours and can easily be elevated.
And if you want to change your doorknobs in your house, you can even buy them from Home Bargains.
"Refresh your home and add a touch of class with these Home Style Glass Door Knobs. The beautiful design is sure to compliment any decor, while the included fittings means they're easy to attach. Perfect for at home, your office or to be given as unique, personal gifts."
These door knobs include the fittings.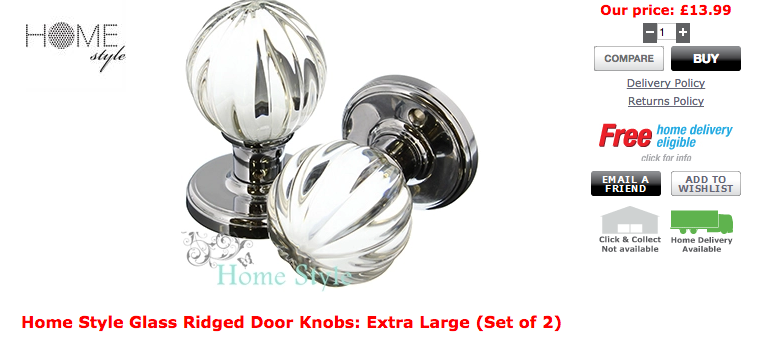 "Bringing a practical yet stylish touch to home organisation, this Grey and White Two Drawer Folding Storage Unit is the contemporary way to stay organised. With a fresh, natural look, this furniture piece will make a relaxing and attractive addition to any room, whether it be a lounge, bedroom or hallway! No tools required, the unit can be assembled quickly in under 5 minutes and is also lightweight for you to position around the house with ease."
This 2-piece storage is perfect for your bedroom, living room and hallway.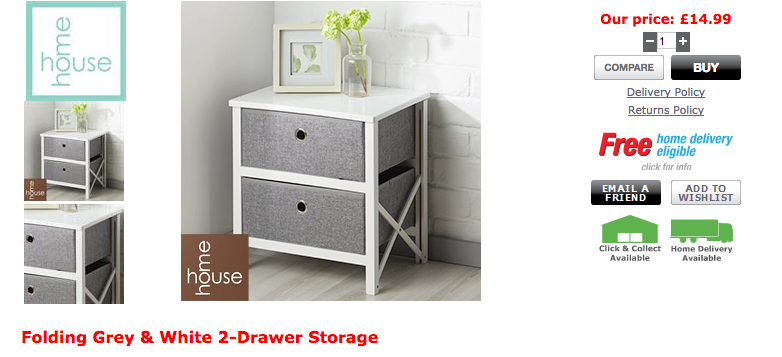 "Who says storage has to be an eyesore? This fantastic storage box from Keter is designed to be easy on the eye, and tough on clutter. With a wood effect, it looks like it belongs in your garden, rather than other artificial looking alternatives. The Sherwood Storage Box is sized to provide excellent storage for your deck or patio accessories and designed to look good anywhere you want it with its wood-panelled look. It comes with built-in handles and rollers for easy movement, is easy to assemble, and easy to take care of since it is fully weather-resistant."
This storage box is durable and very weather resistant. It's easy to assemble and doesn't require any tools to put together. (Approx measurements: 117 x 45 x 57.5cm)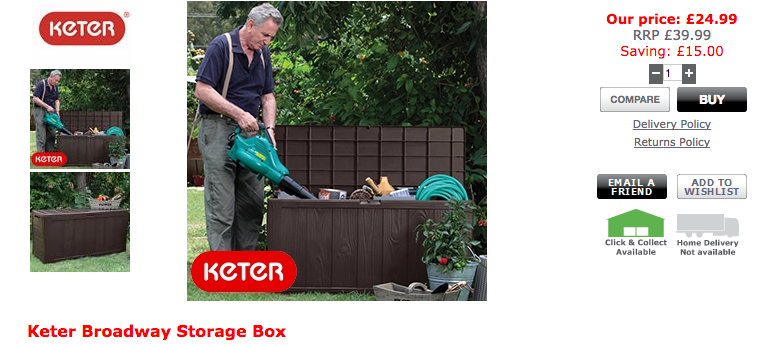 These indoor lights are perfect for your living room.
"Whether scattered around the home, or placed around centre pieces, these pearl white LED lights are a chic and sophisticated way to make an instant impression. For a classic, yet understated style, battery LED lights are most certainly the way to go! Simply pop the batteries in and switch to "on" to evoke instant romance or relaxation. Then, whether popping open the champagne, popping the question or popping in to the bath, you will have the perfect (and safest) lighting for the job!"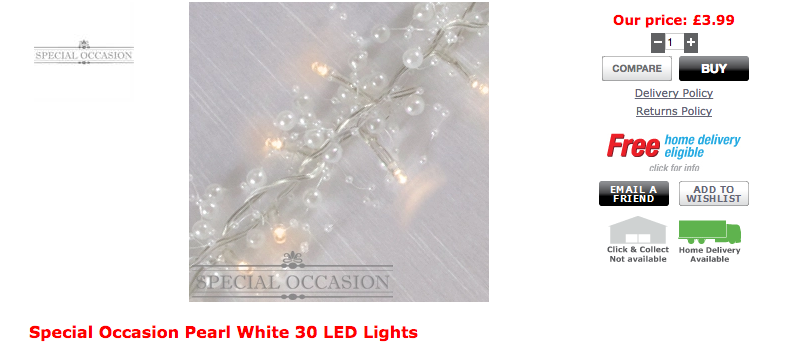 "Bringing a new and innovative dimension to stylish home lighting solutions, these stunning and unique Rose LED String Lights provide fantastic ambient lighting using their 20 Warm White LED bulbs. With PE Rose and an elegant romantic design, you can create a beautiful centerpiece, while lighting up any space."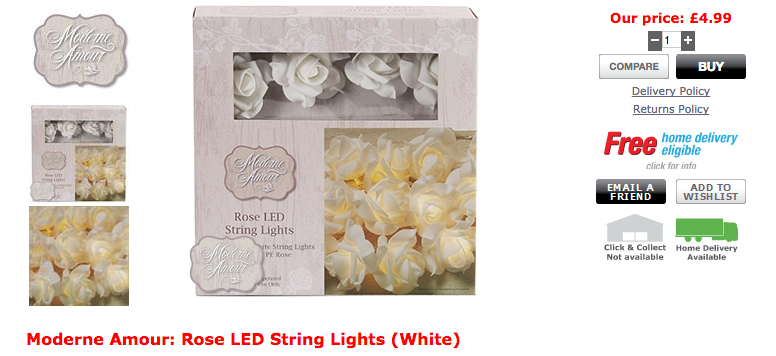 "This Mayfair Chunky Wooden Coffee Table will give a new lease of life to your living space. With a contemporary design, it is sure to compliment any decor and the 2 handy shelves are perfect for storage. It comes with easy to follow instructions to assemble the item. "
This contemporary table has a 3D oak effect and comes with 2 handy shelves. It's very easy to assemble and weighs just under 20KG. (Approx. Measurements: W100 x D59 x H37cm.)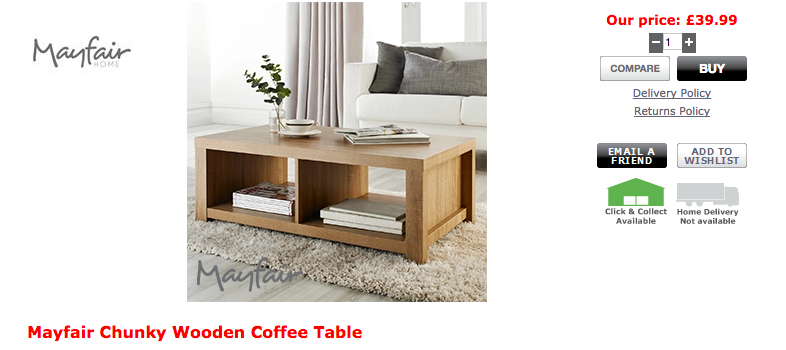 Don't forget to share this with your friends if you enjoyed it! 
Advertisment
Next Post