Advertisment
Horror Client: Hairdressers Reveal Most Disgusting Customers
Like most women, I love going to the hairdressers. Getting up to date on the latest, local gossip, a relaxing head massage and after all that hard work… a fresh new blow dried head of hair!
However, many men dread getting their haircut… the small talk with the hairdresser, the weird vibration of the trimmers on your head and the uncomfortable eye contact with yourself in the mirror. So, in typical male fashion, they want get in and out as quick as possible!
Advertisment
Love it or hate it, have you ever considered just how much a hairdresser enjoys cutting your hair?
Here are a few horror tales which will make you feel pretty bad for your local hairdressers…
 
1."One young boy came in with his mother following him closely behind. He was around 8 and his mother requested that I shave his curly, locked hair to near baldness, despite her son's worried looking expression. After about a third into the cut, I noticed he had an extreme lice infestation underneath his locks.

I was so grossed out, I stayed 3 hours after closing time and disinfected everything I could find. Chairs, scissors, walls, mirrors. Much to my shock, his mother came back in disgraced that I didn't finish the job. Instead of understanding that it was illegal to carry on cutting his hair, she accused both me and the salon of being racist. That was a fun day. She also threatened that she wouldn't bring her son back in for another hair cut…thank Goodness for that "

2. "My husband has been a barber for many years now. And he has never seen anything like this… A guy came into the salon the dreadlocks and said he'd decided to shave them all off. After examining what he was working with, my husband noticed thick green pus on the man's head. After looking closer, the green pus completely covered the man's scalp. He was sent to the emergency room to sort that out ASAP." Yuck!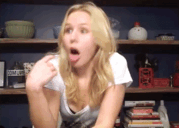 3. "My wife is a hairdresser for a big hair company. You'd be surprised at just how many man use their hair cape to cover up them j**king off."

4. "A couple of years ago I started doing my bit by cutting homeless people's hair. It was both incredibly rewarding and incredibly revolting. I've seen more scabs and cockroaches that I had ever imagined."
5. "Jack, my co-worker one cut hair for a very, very fat man. When I say fat I don't mean tubby, I mean he could hardly squeeze in a barber's chair which would usually fit four men. Have you ever seen a fat person's neck? It forms layers and layers of skin, rolling over each other and trapping more fat and sweat into each layer. Anyway, to cut this man's hair, we had a team holding up the layers to make a smooth layer to shave the head.

Jack suddenly jumped backwards and discreetly started wretching. He said that between the fat layers he'd seen sticky, green sweat piles with skin tags attached to them that had been covered by many years of fat. The smell still sticks with Jack and he can't eat when someone mentions it!". We feel for Jack!
5. Lawn mower hair cut.
"A friend of mine used to go out, get drunk, meet guys, bring them back to her place and convince them she knew how to cut hair and she wanted to give them a free haircut. They were always drunk too and generally said okay. Sad thing is, she does NOT know how to cut hair and they would wake up at home the next morning looking someone tried to cut their hair with a lawn mower. And no, she did not sleep with them either. Just a bad haircut and adios."

6. Beauty school nightmare.
"When I was in beauty school, my brother-in-law and husband came in to get haircuts. While I was cutting my brother-in-law's hair, he didn't know what he wanted and kept wanting to go shorter, shorter, shorter. I started out with a 5 guard and ended up down at a 2 by the time he was happy. So, I'm finally about 3 minutes away from being done with the haircut, and I flick the guard off so I can clean up around his ears and hairline. He says "Hey, I think it's longer on this side. Can you even it out?"

So, I immediately move to that area and slide my clippers up the side of his head. With no guard on. Just take a huge slice of his hair clear off the side of his head.

I am not ashamed to say I cried, because I did. I ended up fixing it pretty well and when it grew out a bit, it was his favorite haircut ever. PHEW. Or at least he told me so."

-absolutelyfrantastic

7. Cheeky.
"I once had a guard pop off while I was cleaning around the sides of my customer's head and I ended up shaving a bald spot about 2″x4″ on the back of his head. Luckily the customer was only a child, and his mother was very understanding. I gave her whole family of 5 free haircuts and they let me play around and do some chemical straightening and dye jobs. After they tipped me $200 and wouldn't let me refuse it, even after telling them all the work I did would have only cost them around 170."

-WillLie4karma

8. Don't over bleach your hair.
"A lady came in for the first time with extremely over-processed blonde hair, and she wanted to be red. I told her that it wasn't a great idea and that she should get a pretty significant haircut and do some serious conditioning before she tried to put anything else in her hair. I told her that damaged hair rejects warmth and won't hold red color. She didn't like that answer. I'm a total pushover, so I agreed to try, but I couldn't guarantee that it would turn out good. I treated and filled it, but the red still turned out hot at the roots and vaguely pink on the last 6 inches. She flipped out and sobbed and demanded a refund and so on. I learned a valuable lesson about saying no to people."

-tywin_with_ts

9. Oh shit.
"My sister in law finished her hairdressing qualification and convinced me to trust her when she said she could turn my dark hair back to blonde/mousey. She made it orange, then cut it, then bleached it and literally like 7 inches of my hair dropped out the next few weeks. She killed my hair. It became short – I was distraught. That was 4 years ago and it's still really weak and falls out but it's grown back and I just use moisturising shampoos to maintain the condition."

-franniiie

10. Curly hair. DAMN.
"Cutting the hair of a curly client, I did not correctly account for how much the curl was going to tighten up after I took off the length and I cut her hair an inch too short. After it dried it was almost 4 inches shorter than she asked for. She was really kind to me about it though she was obviously very disappointed and I comped her cut.

What really made me cringe though was later, when I realized it was going to take her 2 years to get that length back."

-Anonymous

10. OMG.
"When I first started I had to cut this little girl's hair. It was really uneven. I just have no idea where I went wrong because I had done the cut dozens of times. I felt so bad. I've never been one of the hairdressers who cuts 4 inches when you say one inch. But we had to go very short to save my lopsided cut. That's really the only time though.

I have a lot of people make me do two haircuts because "oh I told you I wanted a lot less off because everyone always takes too much off but you actually did what I asked you to do" sigh. I guess it is easier to take more off than glue it back on.

Also once I was trying to get golden blonde when clients hair was already pretty bronzey and ended up with bright yellow. The place I worked at had cheap unpredictable color and I knew what needed to be done but being new and naive, I let my client tell me which color to use instead of my own judgement."

-TheMadTwatter

11. Skrillex lookalike.
"Once upon a time the first haircut I gave was to my brother. I was using clippers and thought I kind of knew what I was doing, but really I didn't. I proceed to give him a haircut.

It's actually going relatively well at this point, so my confidence is a little boosted. Saw the sides of his hair touching his ear, decided it needed to be trimmed. Instead of using scissors, or just going around the edge of the ear without a guard, I used the taper guard. By the time I realized it was a bad idea, he was missing a patch of hair on the side of his head right above his ear. I swear he looked like Skrillex. He was SO PISSED."

-thelastlancelot

12. WOW.
"When I was in school, we had a lot of people come in right after they got their Social Security Checks. Every month the same lady came in to get her hair washed and cut, and we would place bets on who would be stuck with her. I never paid much attention and just went along with the jokes. Well, the week I was graduated, she shows up and go figure, I was stuck with her. This is the worst haircut I have done, simply because it's not what she wanted.

Well once she sits down, I see what everyone has been talking about. I This lady had one big matted dreadlock right at the back of her head. I get to work but after about 40 minutes of trying to comb this monster out, my teacher proceeds to come over, take my shears, and cut it all off. I take this lady to the sink and I did 4 shampoos on her, all of which came back green from mould. Needless to say, after I cut it this woman was pissed that it was so short. I was just relieved to be done with her.

I talked to my teacher later about why she cut it all out and she said, "I saw how long it was taking and knew she was going to be there all night to save her hair. When I saw the mould, I had to check it for bugs." I swear I never washed my hands so many times in one day. The smell of mould does not want to leave."

-ThroughDifferentEyes
Credit: Reddit users.
Advertisment
Next Post