Daily Feed is the home of social first news and entertainment. From celebrity gossip to nostalgia, our unique content is guaranteed to intrigue and inform. If you enjoy the following article please share with your family and friends.
After shooting to fame in TOWIE, Gemma has featured in a number of different shows, like 8 Out Of 10 Cats, Celebrity Juice, Loose Women and Celebrity Big Brother in 2016. She was evicted from the house just 3 days before the final and spent 29 days in the house. She most recently starred in Sugar-Free Farm earlier this year, where celebrities had to ditch sugar from their diets for two whole weeks. Before the show, Gemma was a successful car saleswoman and has since released her own autobiography: My Real Life, in 2013 and runs her own clothing boutique in Essex.
Over the past few years, Gemma has had a string of relationships. She's had an on-off one with TOWIE co-star James 'Arg' Argent and was engaged to car mechanic Rami Hawash in 2013, although it was broken off just a couple of weeks later. The star has been expressing how broody she is and has considered going it alone to have a baby. She visited doctors to discuss her options which have been documented on TOWIE.
She entered the jungle in 2014 but only lasted 3 days before quitting & going home. The TOWIE star spent most of her time crying, first, there was the helicopter ride, before having the "worst shower ever" where she cried about the washing facilities and then there was the time she thought she had malaria because of the "yellow poo". And that was in just three days.
Shortly before appearing on I'm a Celebrity…Get me out of here, Gemma Collins was beaten up and locked inside her own flat.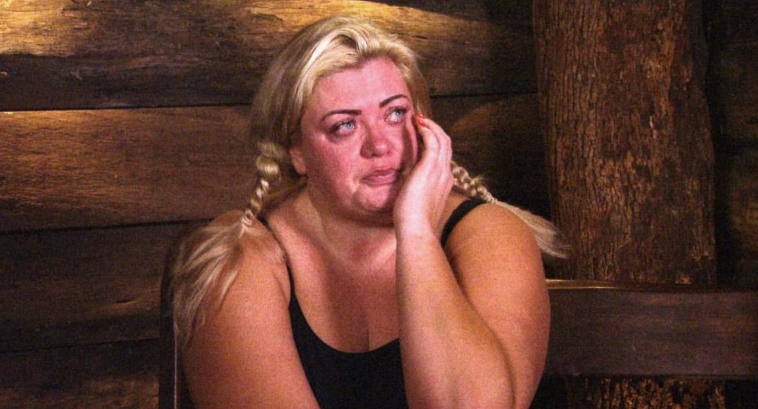 Gemma spoke about her time in the jungle on Loose Women, where she explained why she was so hysterical and how she wants the public to give her another chance in the jungle to prove herself. She explained to the Loose Women that she had been badly beaten up by her boyfriend a couple of nights before she flew out to Australia but hadn't shared any of the photos of her ordeal because she didn't feel ready to.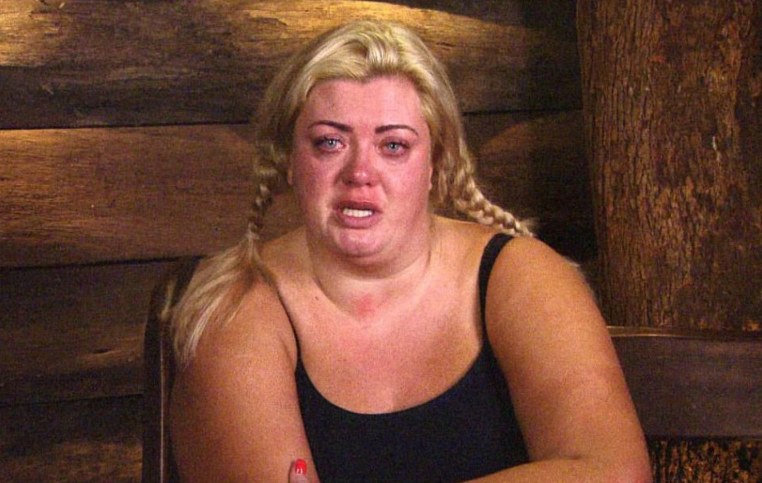 She said: "I was really badly beaten. I was powerless. I should have pressed charges but I was in love with that person. I was in shock and had a taxi outside my house waiting to take me to the airport.

"He started beating me up and kicking me constantly on the floor repeatedly in the bottom of my spine, which he knows I had fractured coccyx.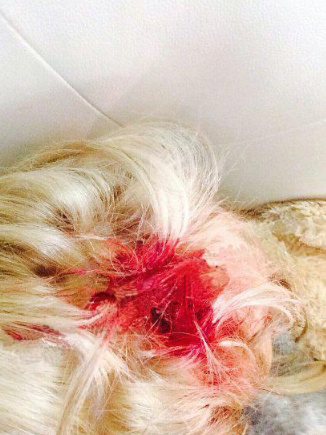 "When he beat me enough to get me down on the floor then he didn't stop there. He locked me in my flat – he then repeatedly kicked me, kicked me, kicked me – then for some reason he got disrupted and he walked into the bedroom and started smashing up the place in there.

"I managed to find the last bit of strength in me and I flipped the bolt open on the door and crawled down the stairs, blood dripping down my face and if it wasn't for the neighbour at the bottom of the stairs – he called the police.

"I can't tell you what I said to them, it was just a blur. I dropped all the charges because I was too scared to see it through. I wish to this day that I saw it through."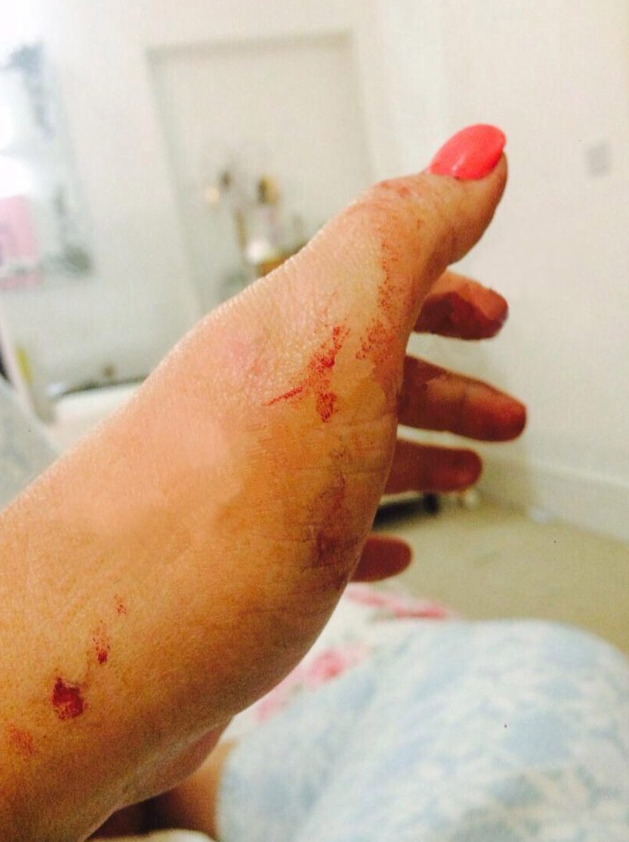 She is hoping the images will encourage victims of domestic violence to come forward to the police and she said she desperately regrets not pressing charges when it all happened in 2014 just before she flew out to the jungle. She felt the entire ordeal ruined her time on the show and it upset her that the public still think she left the jungle because she was "hungry". She wants to show the people who doubted her that she's come back stronger and believes she can do it.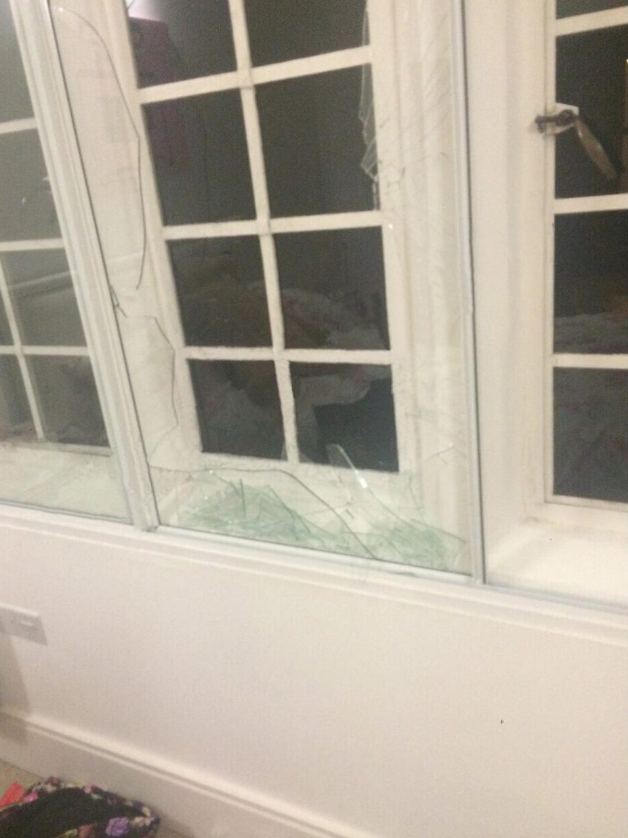 She explains: "I just had to forget it all and head to Australia. But when I was there, he was so mentally abusive.

"He was calling my phone and I told him to stop and I blocked his number and then I was having meetings with execs and was trying to prepare for the jungle.

"I had to do it but unfortunately when I got in there – I could not get it off my brain and as the days went on I was in so much pain. I am gutted that everyone thought I was a quitter and hungry but that's not the truth."
She said: "I do want to return to the jungle and prove what I could do. It was a terrible thing that happened.

"I go out on dates with new people but even if they move their arm too quick I jump because it never leaves your mind. I would consider myself a very strong person but even I wasn't strong enough to switch off to it.

"If I was to go back I wouldn't have that first dread of going back. He is out of my life this time – don't worry about that."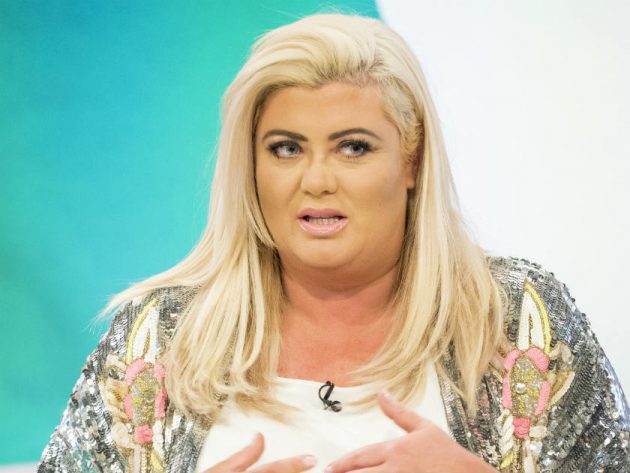 When asked why she didn't go to the police when the incident happened, she admitted that she didn't want to be the reason that her boyfriend, the man she believed she would marry and have kids with, got sent to prison. She's also admitted that she has been back in contact with her ex since the incident and says she has asked him why he used violence against her. He denies assaulting her that night.
She said: "The man I was in love with and was going to marry and have a baby with – all of a sudden he had beaten me and my entire house was smashed up.

"The mental and psychological side – I was still in love with this person but I knew what he did to me was really wrong. How do you press charges against someone that you love?

"He was still on license and I didn't want to be responsible for sending him back down and it was a very difficult situation but actually all I ended up doing is hurting myself more to save him."
She spoke about how he used to play mind games with her all the time and made her believe she was the problem in the relationship. She was left believing that she was going to marry him and have his children.
Gemma has said she has been able to move on from that night and hasn't had any contact with her ex-boyfriend.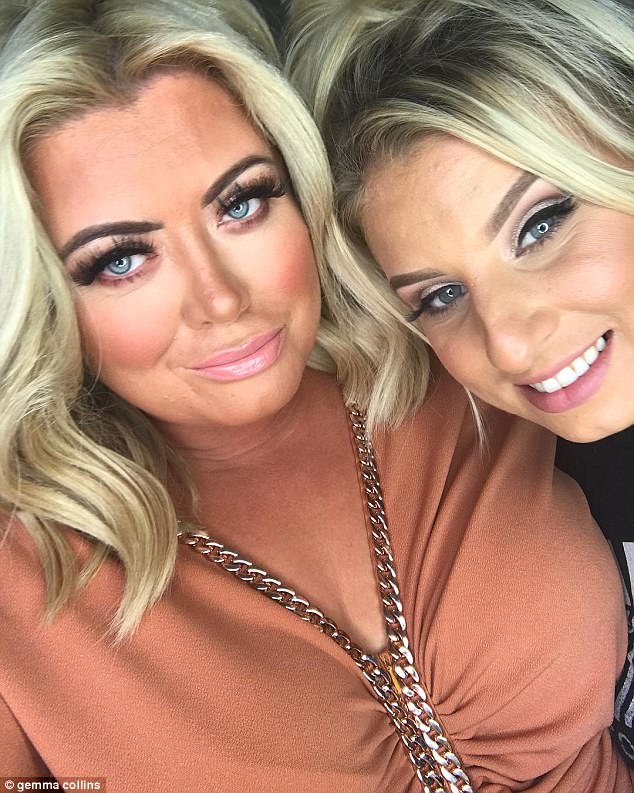 She says: "I want to speak out and say if any man lays a finger on you – you have to walk away.

"If they do it once then they will do it again. I have never actually escaped that night. Even though I am speaking out I do fear for my life."
Hopefully, her message will get through to people. 
Advertisement