Daily Feed is the home of social first news and entertainment. From celebrity gossip to nostalgia, our unique content is guaranteed to intrigue and inform. If you enjoy the following article please share with your family and friends.
Primark have released a pair of kids' Trolls wellies and parents are going crazy for them!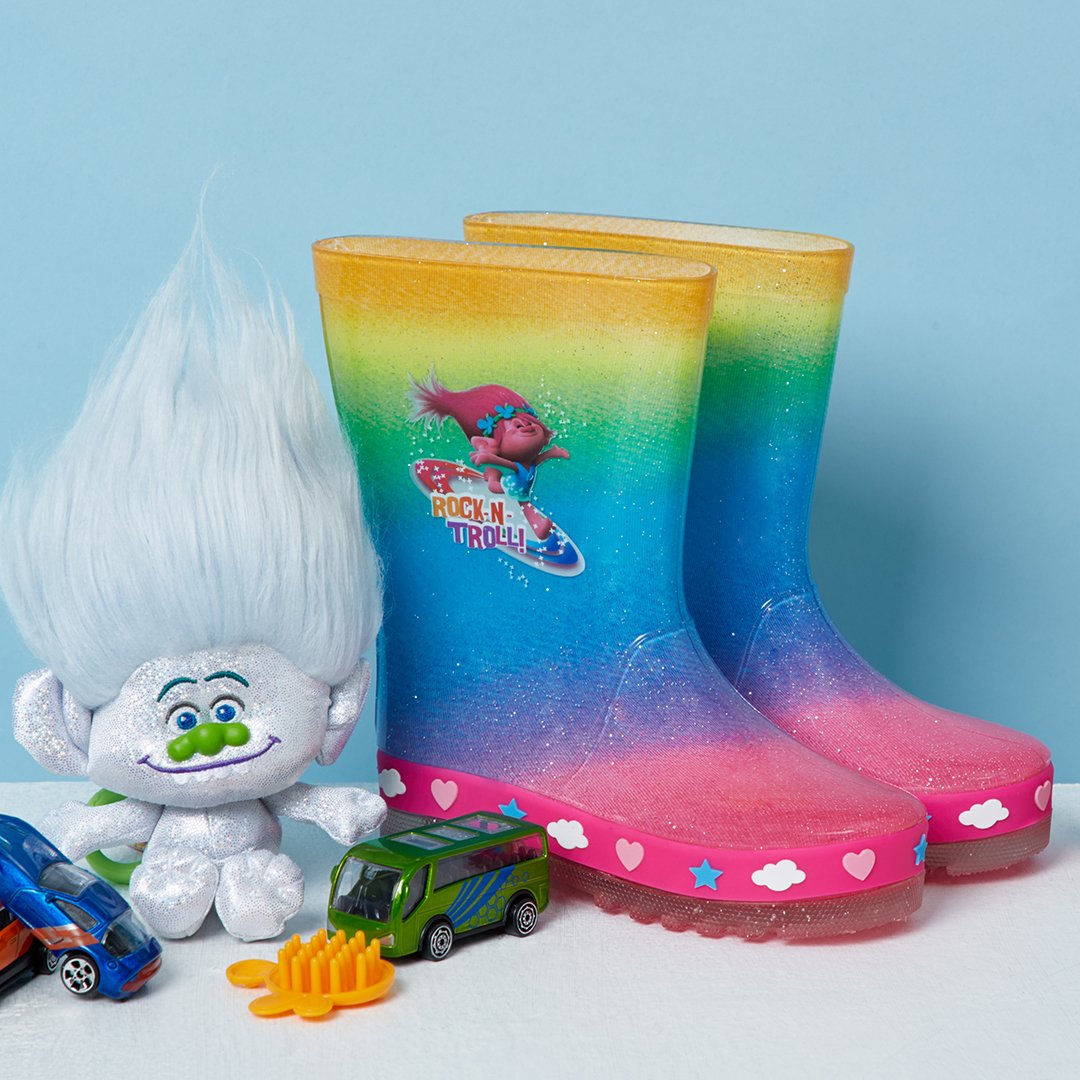 The high-street store, recognised for its reasonable prices, revealed its new multi-coloured wellington boots on Instagram yesterday morning.
In spite of their reasonable price, the boots are waterproof and have a cute cartoon character on the side as part of their design.
The shoes, retailing at £11, received floods of attention on the social media platform, attracting over 20,000 likes.
The photo was captioned 'Rock and Troll, Kid's Wellies £11' and showed off the small picture of a troll with the words 'ROCK N TROLL!' on the boots side.
One excited mum exclaimed, "Little one will definitely love these," and another agreed "Soooo cute!"
The wellies, available in the UK, didn't only attract parents looking to buy for their daughters or sons, but adults interested for themselves too.
Fans of the wellies were gutted that Primark marketed the shoes solely at children and expressed disappointment that they only came in smaller sizes.
One Instagram customer laughed,
"Ahh! I wish these were available in adult sizes".
As well as unveiling the design on Instagram, Primark also took to Twitter to reveal their new wellies. The picture, which was shared to social media, showed the wellies surrounded by children's toys, a troll soft toy, a truck and a toy car, making it clear that they were intended for kids.
The colourful wellies are not the first shoes from Primark to receive a large social media response. In July, fans realised that Primark's, new at the time, bright pink wellies could be likened to a pair being sold on Hunters, a designer Wellington boot company.
The bright pink shoes were being sold for £8, which made them £87 cheaper than their designer alternatives, which retailed at £95 online.
Like the rainbow coloured wellies, the bright pink ones were revealed on Instagram and the budget high-street store wrote,
"Stand out from the festival crowd with these poppin' pink wellies!"
Not only do Primark do imitations of designer wellies, but also other shoes too. Earlier in July, they unveiled some floral loafers, which looked closely like a design by Alexander McQueen.
At £190 the McQueen shoes may be unreachable for most customers, so Primark offer an £8 alternative.
Primark have become to be known for their cheaper alternatives to designer wear and perhaps their most successful replica was their fur sliders. Based on shoes by Miu Miu, Primark released a pair of sliders with fur and beads on the top of the structure. This made them almost identical to the original designers.
The only noticeable difference between Primark and Miu Miu shoes was their price. Primark retailed their faux fur slides at £8 which is a staggering £517 cheaper than the designer pair. This meant that most people were able to achieve the look, without upsetting their bank account.
Grab your pair of wellies just in time for this autumn, currently being sold at Primark for £11 in store.
Advertisement