If you're 18 or older and live in the UK, then you will have endless amounts of memories from going to Wetherspoon's. I think we can all agree that Spoons has a special place in all of our hearts… right?
Here are some fun facts you didn't know about your favourite drinking spot!
1. It wasn't always called Wetherspoon's. It was initially called Martin's Free House, but after one month they decided to change this
The first pub actually opened in Muswell Hill, in the north of London back in the December of 1979. Since then it has become a huge part of British drinking culture!
2. J.D. Wetherspoon doesn't actually exist
This was a name that was invented by Tim Martin, who was the founder of this chain.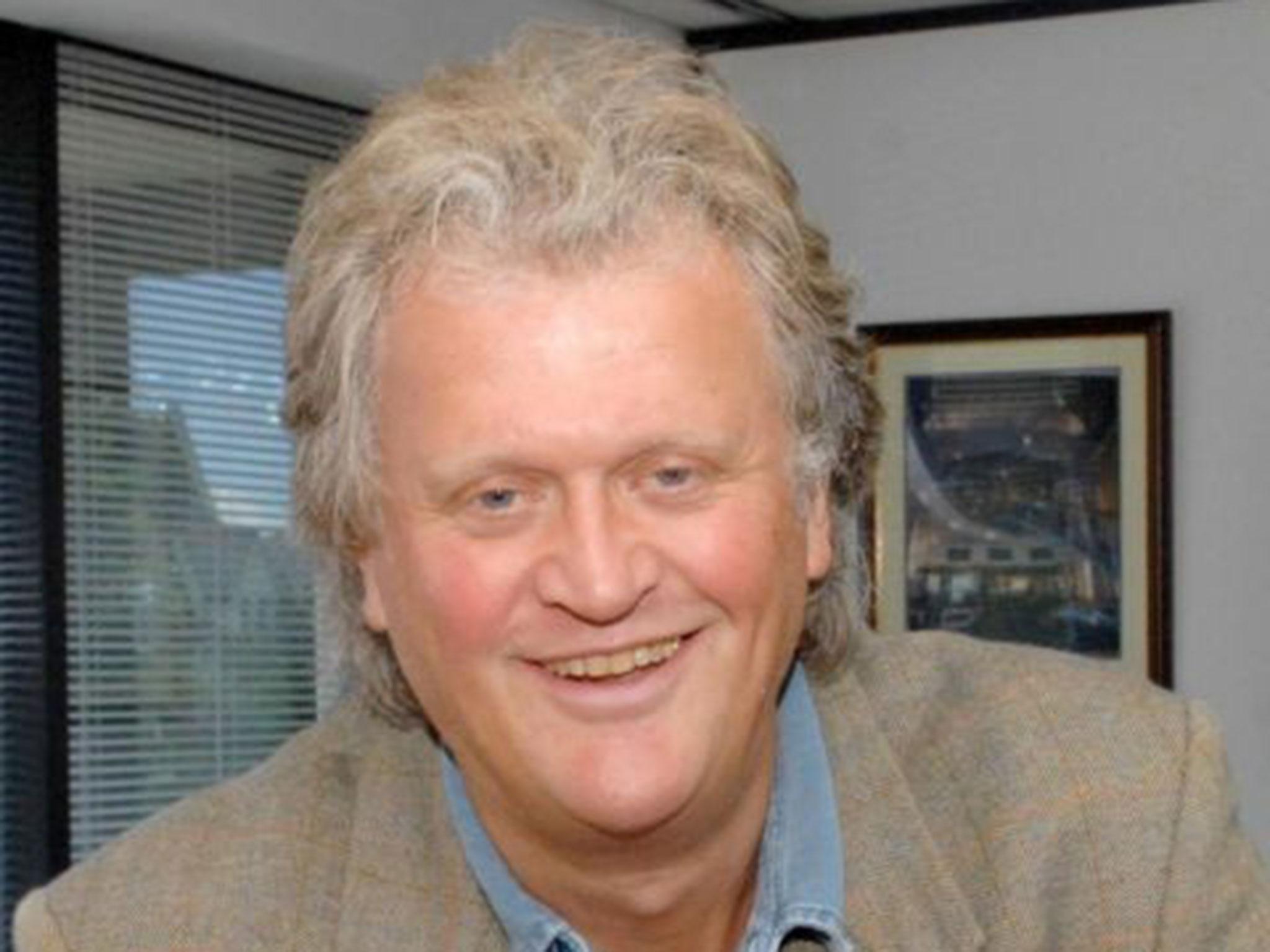 3. 'Wetherspoon' was the name of Martin's geography teacher when he was younger
The teacher actually said that he would amount to nothing when he was older… well that's definitely one way to prove someone wrong!
4. As of 2010, Tim Martin was reported to be worth £750 million
This was an idea that began back in 1979!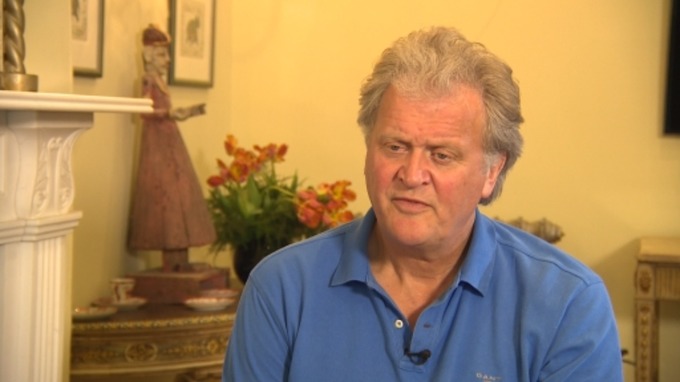 5. Tim Martin is actually 6′ 6″ tall
That is pretty tall and WELL above average height for a male!
6. Martin spends two days out of his week visiting the different Wetherspoon's across the country
He does this so he can test the quality of the service, food and drinks in every single Wetherspoon's across the country. He does this unannounced…
7. It wasn't until 1993 that there was a Wetherspoon's outside of central London
It took this long for the business to be taken out of the capital. We are SO glad it did because nowadays you only have to walk for five minutes before you find a Wetherspoon's.
8. In the July of 1998 a massive 20 Wetherspoon's branches opened
This was the most that had ever been opened. This also included a massive seven in one day?! This was the peak of them taking over Britain (in the best kind of way).
9. In 2001 Wetherspoon's won the 'Loo Of The Year' for multiple locations
The Rochester Castle in Stoke Newington and The Gatehouse in Highgate actually ended up winning Loo of the Year for their area. Although this doesn't seem like the best award to win, it does show that they care about their services!
10. Wetherspoon's started the 'breakfast revolution'
A revolution that every single person in the UK could get on board with. They decided that back in 2002 they would open every single one of their pubs in the morning for breakfast for six days a week!
11. The latest time any Wetherspoon's opens is 7am
Every single Wetherspoon's opens six days a week and the latest that they open is 7am… we love all of that!
12. Every single year the 'Opera House' which is a Wetherspoon's in Tunbridge Wells closes for three days
This is so that the pub can return to its original use and actually put on an opera. What a lovely idea!
13. The world's largest synchronised wine-tasting event was held at Wetherspoon's
This was back in 2008 and a massive 17,540 people attended the wine tasting event. Making it the largest in the world!
14. Wetherspoon's actually employ a massive 35,000 people
That is a HUGE amount of people to employ… which shows how much we really need Wetherspoon's in our lives.
15. There is actually a full Tumblr account that is dedicated to the different carpets in Wetherspoon's.
The love for Wetherspoon's is real…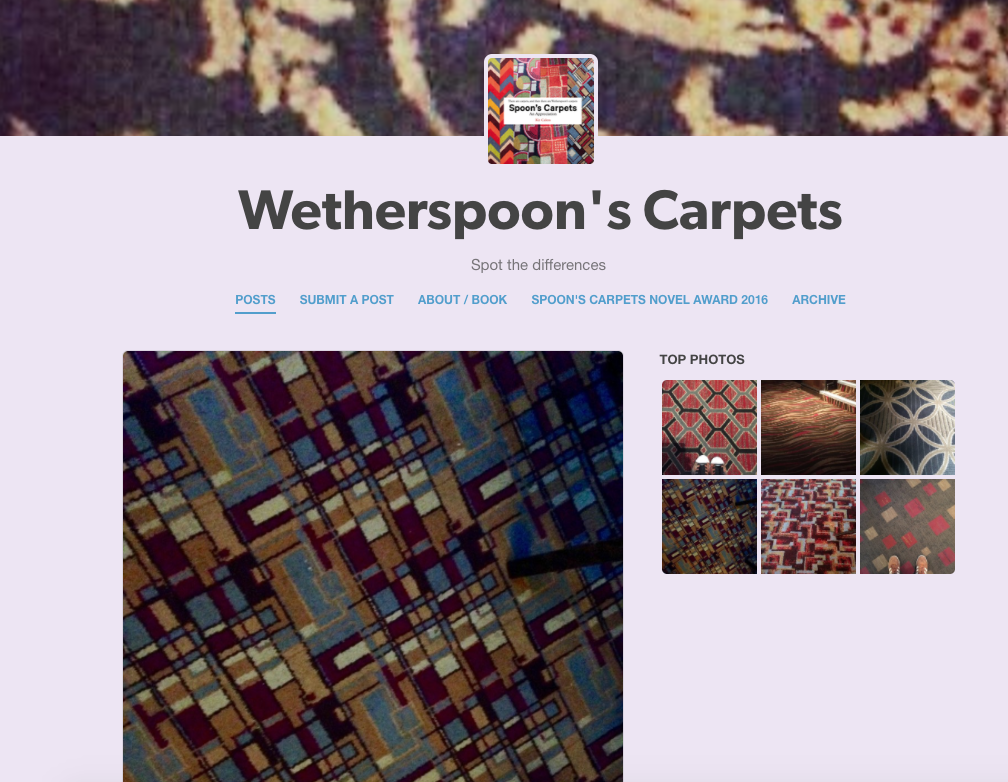 16. The carpets in Wetherspoon's are actually individually designed
Believe it or not, the carpets are all different. It is quite common for huge corporations to repeat themselves across the whole chain. However, the carpets for Wetherspoon's are all individually designed!
17. The inspiration behind Wetherspoon's actually came from George Orwell's description of his perfect pub
Tim Martin obviously read this description and decided that he was going to open his own pub! We are so glad he did..
18. There are 14 Wetherspoon's pubs with the name 'The Moon Under Water'
This is actually what George Orwell called the pub in his description of the perfect pub.
19. No Wetherspoon's plays any background music
This was a detail again that was inspired by George Orwell.
20. It is only the Lloyd's No. 1 bars that play music and tend to have regular club nights
We all know a Lloyd's around where we live… these provide us with the tackiest nights possible. But, we can all agree that the tackier the better!
21. Many of the locations of Wetherspoon's pubs are in listed buildings
We never really take note of where these Wetherspoon's are, but a lot of them are actually in listed buildings! These are buildings that have been surveyed and regarded as national importance in terms of either historic or architectural culture.
22. There are 40 different Wetherspoon hotels
Did you know that you can actually SLEEP in a Wetherspoon's? What more could you want in life?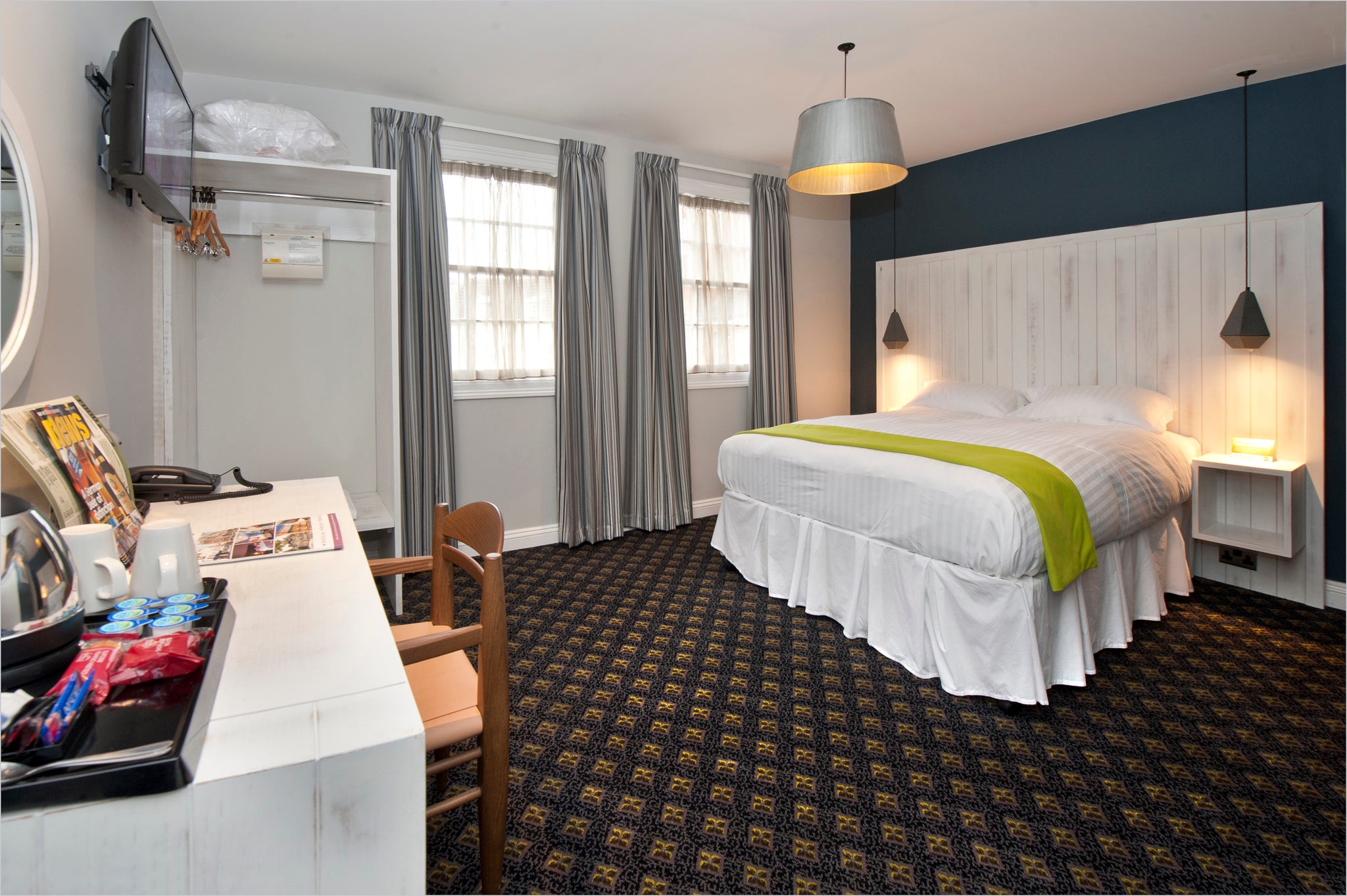 23. Wetherspoon pubs are in a lot of repurposed buildings, from ex-swimming pools to churches
The list goes one, there are some Wetherspoons that are in old theatres, cinemas, banks and post offices too!
24. The first motorway service station pub was a Wetherspoon's
This was actually only opened in 2014. It is open from 4am up until 1am and is licensed to sell alcohol from 9am! Do you think that this is the best idea… a pub at a service station?
25. The oldest person hired by Wetherspoon's is Emily Bullers, a 90-year-old kitchen worked
As far as their staff go, they do not discriminate on anything at all. This means that 90-year-old Emily has the opportunity to do something with her days by working here.
26. Mags Thompson, a die-hard Wetherspoon's fan, has visited 972 of them
In her lifetime, she is convinced that she will have visited them all. Her total actually includes 80 pubs that have since shut down. She is determined to visit them all! She actually started visiting them when she got bored of waiting for her husband who is an extreme railway enthusiast.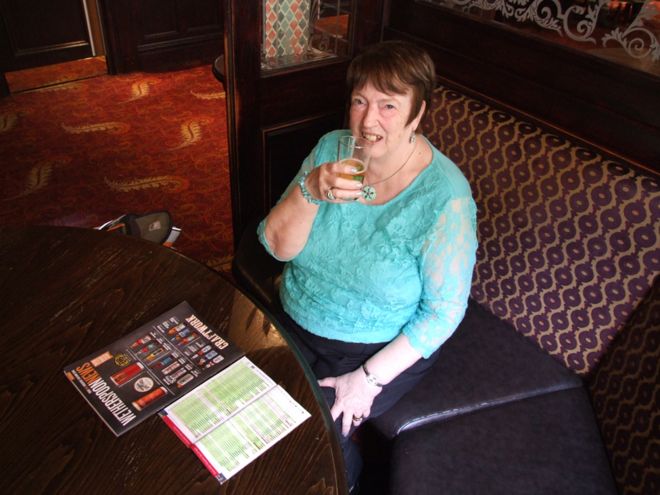 27. The dress code on the website states "Customers are requested to remain fully clothes throughout their visit, including wearing shoes"
Surely, this is just a given. But, the fact they have to tell people to keep their clothes on can really make you question what goes down in Wetherspoon's!
28. On the menu, the item with the largest calorific count is the 'Large Mixed Grill'
This isn't classed as a sharing platter and is a massive 1,968 calories and 213% of the daily recommended allowance for saturated fats. Has anyone had this? Did you know how BAD it was for you?!
29. You can actually get MARRIED in a Wetherspoon's
If Wetherspoon's is your life then you can actually get married there. The Knight's Templar is in a former Union Bank and is actually a beautiful place to spend your special day!
30. It only costs £3000 all in for a wedding at The Knight's Templar
This includes a three-course meal for up to 100 guests, an actual DJ and the best thing ever… table wine. Who wants to get married at Wetherspoon's then?