Daily Feed is the home of social first news and entertainment. From celebrity gossip to nostalgia, our unique content is guaranteed to intrigue and inform. If you enjoy the following article please share with your family and friends.
Hollyoaks has been going for quite a few years now, we were first introduced to the show back in 1995 and it's won numerous awards over the years for its fantastic storyline and brilliant characters! Here are a few things you probably didn't know about Hollyoaks!
1. It's male rape storylines eventually lead to government funding for male rape victims.
2. It has the highest murder rate out of all of the soaps.
So, in 2014, it was reported that Hollyoaks had the highest murder rate of all the soaps. 11 per 1000 people a year to be exact which is 1616 times the average of Cheshire life.
It also makes Hollyoaks 6.5 times more dangerous than the murder capital of the world, San Pedro Sula, Honduras.
Natasha Anderson was the first character to die in 1996 on the show after leaving a club and collapsing from her drink being spiked. Her death was one of the first hard-hitting storylines which was watched by 2.1 million viewers.
3. The show saved a life in 2007 with a Carbon Monoxide storyline as a viewer noticed she had the same symptoms.
There was a storyline about some of the character who were suffering from carbon monoxide poisoning. A woman who watched the show regularly realised she was suffering from the same symptoms and found she had a near-fatal carbon monoxide leak in her home. She got the treatment she needed and was safe and well luckily.
4. In 2009 it was identified as a bad influence on students by the Association of Teachers and Lecturers.
In 2009, Hollyoaks appeared alongside Skins and Big Brother as a bad influence on students. Answering back, storming off, inappropriate sexual behavior and aggression were just a few things listed.
5. Leela, Tegan, Peri and Rose Lomax are all named after Doctor Who companions.
The Roscoe boys are all named after various different famous pop stars. Robbie Williams, Freddie Mercury, Joe Cocker, Jason Orange and Ziggy Stardust.
Ziggy Roscoe takes the longest in the makeup chair each morning, longer than any of the female stars because his hair has to be washed and blow dried for each take.
6. The most expensive item of clothing on set is a £400 All Saints leather jacket belonging to Freddie.
Freddie has the biggest wardrobe out of the boys on set as you've probably guessed. Ste only has about eight tracksuits, can you believe it?
7. Lots of famous faces have appeared on the show over the years:
Girls Aloud, The Saturdays, Nick Grimshaw, and Cat Deeley just to name a few.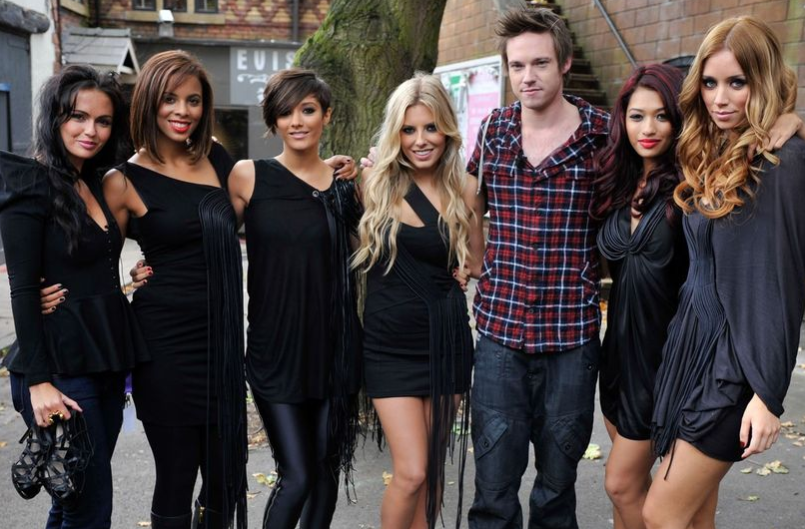 8. If a cast member is going on holiday the makeup department gradually applies fake tan to them.
This is so their post-holiday tan isn't as obvious on their return.
9. Nikki Sanderson has to wear chicken fillets on set.
Her character Maxine is three cup sizes bigger than her.
There are lot's of silicone baby bumps on set too! 
There are 14 different baby bumps to be precise.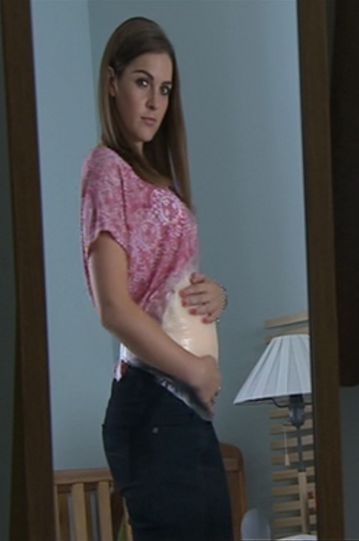 10. Mercedes has the biggest wardrobe on set.
It probably doesn't come as a surprise that Mercedes McQueen has the biggest wardrobe on set, she has over 20 bodycon dresses.
11. It is more popular than Eastenders in New Zealand.
Hollyoaks is shown in a few countries abroad South Africa, Canada, Sweden, Serbia, and for a brief time, the United States (on BBC America). It's had it's most success in New Zealand, beating Eastenders on ratings for a while now.
12. Grace Black's hair piece takes 2 hours to wash and style and an additional 40 mins to fit Actress Tamara Wall's head.
Yes, you guessed it right that the hair isn't all real.
13. Trevor has to have six tattoos applied before filming.
This can sometimes take up to a couple of hours to do because the makeup artists have to make sure the tattoo's look the same each time they draw them on.
14. For the hospital set real medical advisors are brought in to check the set is realistic.
Real doctors and nurses come in to make sure the scene look realistic and believable enough. The most difficult injury to create were the burn scars on Gemma Merna's face, they took 3 hours to create.
The hospital set was the most expensive to make because of all the props that had to come with it. Whenever there are uniforms involved (like a nurses uniform) they're always real.
15. The cast drinks a non-alcoholic beer on set called Kaliber.
The show has been criticised about its alcohol consumption. In 2007 The Food Commission reported that 18% of scenes involved alcohol consumption, a figure they argued could persuade young people to drink more.
16. The cast's underwear is bought from Primark and they go through A LOT.
Another thing the Hollyoaks character go through quickly are eyelashes. The set goes through about 25-30 sets of eyelashes per week depending who's filming.
17. The fish in Trevor's tank are real.
They are looked after by a member of the design team.
18. It was the first soap to air a storyline based on Anorexia.
Hannah Ashworth's joined the show in 2005 and left n 2010. During her time, Hannah suffered from anorexia nervosa and bulimia which finally ended in her death in 2010. She was the first soap character ever to have died as a result of anorexia. Actress Emma Rigby won numerous awards for her portrayal of Hannah Ashworth
19. The theme song was based on a rhythm and blues great.
Written and performed by Steve Wright, the original theme tune was based on American R&B great Bo Diddley, although it has been altered and changed over the years.
20. It holds the world record for longest on-screen kiss.
Hollyoaks made its way into the Guinness Book of World Records for the longest on-screen kiss between Ben and Ellie which lasted 3 minutes and 15s. The longest in broadcasting history.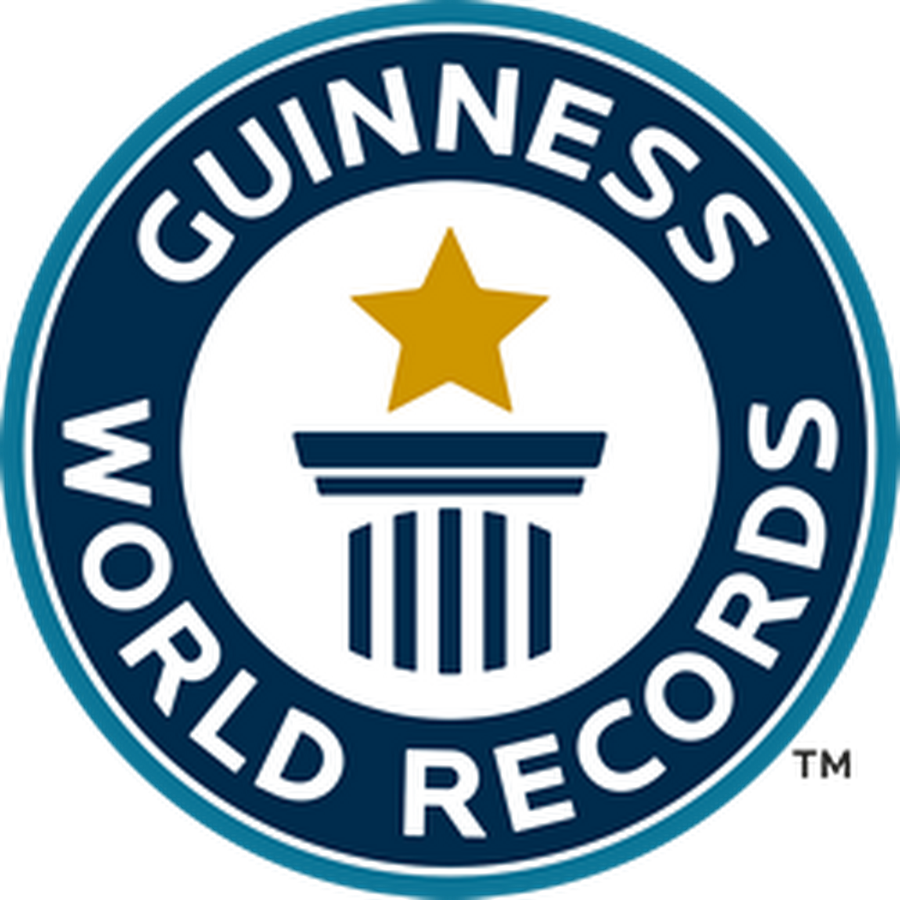 21. Holly Cunningham was the first Hollyoaks baby.
Cindy Cunningham, who kept her entire pregnancy a secret in 1997, gave birth to the first Hollyoaks baby. The character has been recast a few times and is currently played by Amanda Clapham.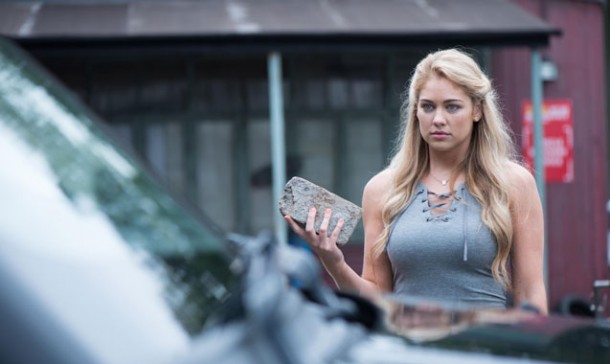 22. The 2007/8 years were the show's most critically acclaimed.
Hollyoaks was the only show to be nominated in every category at the 2007 British Soap Awards, winning three for Villain of the Year Award, best Comedy Performance, and Sexiest Female. The year after it won more awards than any other show, picking up six awards for Best Actor, best Actress, and Most Spectacular Scene.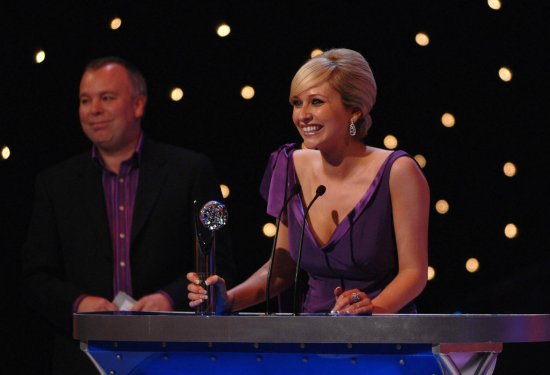 23. You may have seen the set before.
Some of the set has been used before in creator Phil Redmond's other shows. The Skatepark/coffee shop if based where the parade used to be in Brookside. The now departed Deans family were based on the old Brookside Close and the Hollyoaks' school set used to be occupied by Grange Hill.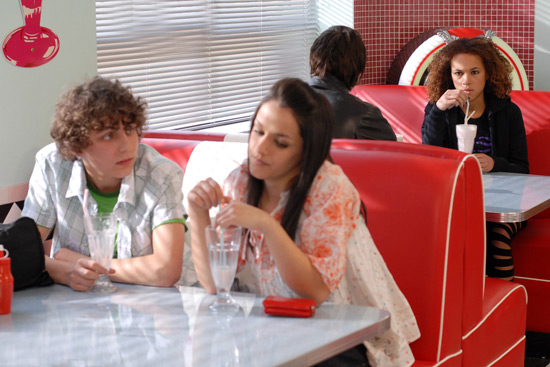 24. The longest running female character….
Well, we all know Tony Hutchinson's character A.K.A the Ian Beale of Hollyoaks is the longest running character, but who's the longest running female character?
Frankie Osbourne first appeared on the show in 2002 which makes her the longest-running female character.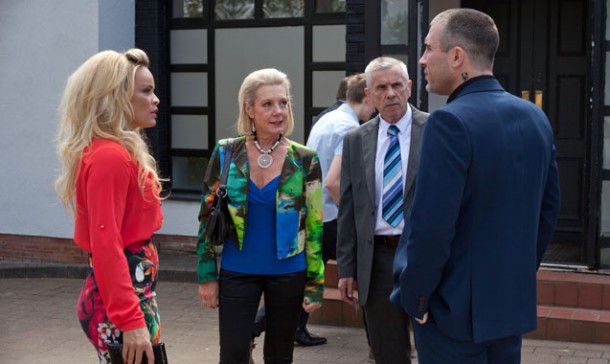 25. The first episode of Hollyoaks featured no dialogue between characters for the first five minutes.
The show kicked off with a lengthy montage in which the theme tune repeatedly played over Kurt getting chased by the police, Ollie and Julie fleeing a burning car and Dawn….getting a McDonalds.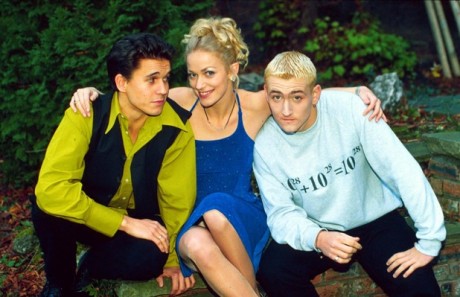 Don't forget to share this with your friends if you enjoyed it! 
Advertisement