Daily Feed is the home of social first news and entertainment. From celebrity gossip to nostalgia, our unique content is guaranteed to intrigue and inform. If you enjoy the following article please share with your family and friends.
When we think of Afghanistan, we think of a war-torn country that's still oppressed by Taliban regime, supposedly defended by US troops who are there to back Afghan troops. Most of us wouldn't even think of visiting a place like Afghanistan, where women are banned from attending schools or going to work.
But what people don't see is how this beautiful country has been ruined by war. Afghanistan has a long and rich history prior to being taken over by the Taliban and its citizens enjoyed a liberal democracy and "westernised" lifestyle. It wasn't always the way it is now and sadly thousands of innocent civilians have lost their lives because of something they didn't want to be a part of.
Dr. Bill Podlich, a teacher in Kabul, took lots of photos in the 60s and 70s when he travelled to Afghanistan with his wife Margaret and two teenage daughters. He used a Kodachrome film camera to capture everything he saw during his time in the South Asian state. His daughter Peg, who attended the American International School of Kabul, spoke to the Denver Post about the country's decline:
 "When I look at my dad's photos, I remember Afghanistan as a country with thousands of years of history and culture […] It has been a gut-wrenching experience to watch and hear about the profound suffering which has occurred in Afghanistan during the battles of war for nearly 40 years. Fierce and proud yet fun loving people have been beaten down by terrible forces."
He built relationships with Afghans he met outside. From men having picnics to little kids going to school. These images show a much more colourful place, with gardens full of colourful flowers and busy marketplaces. Afghans lived happy lives in their country and Peg has stated these images are incredibly important to her. Many Afghans have commented on the photographs that show their country in a different light.
Afghanistan was taken over by the Taliban in 1996. They prohibited women from work and introduced harsh punishments such as stoning and amputations. They were recognised as legitimate rulers by Pakistan and Saudi Arabia and George W Bush announced that the US and British troops would begin striking Afghanistan for harbouring al-Qaeda terrorists who he blamed for the September 11 attacks.
Ten years later, Bin Laden was found hiding in Pakistan and was killed by US special operations forces but over 10,000 troops stayed in the country. Obama planned for the number of US soldiers in Afghanistan to decrease to 5,500 this year but Trump has just announced he would be sending another 3,000 troops into the country.
This country has suffered a lot in the hands of other people over the last couple of decades. Here are Dr Podhlich's images that show what the country was like before it became the place we see in the news now…
1. Jan and Peg Podlich at Paghman Gardens.
Paghman gardens was destroyed during the years of war before the 2001 US invasion.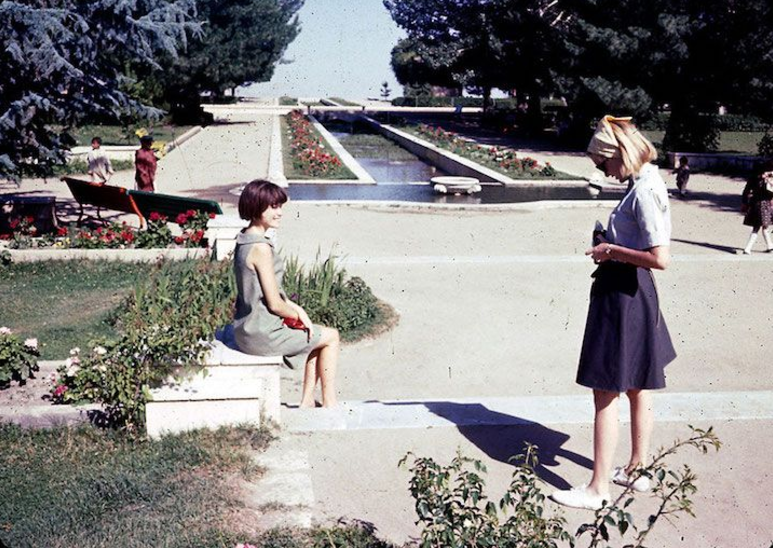 2. Students at the Higher Teachers College of Kabul.
Dr Podlich worked and taught for two years with the United Nations Educational, Scientific and Cultural Organisation.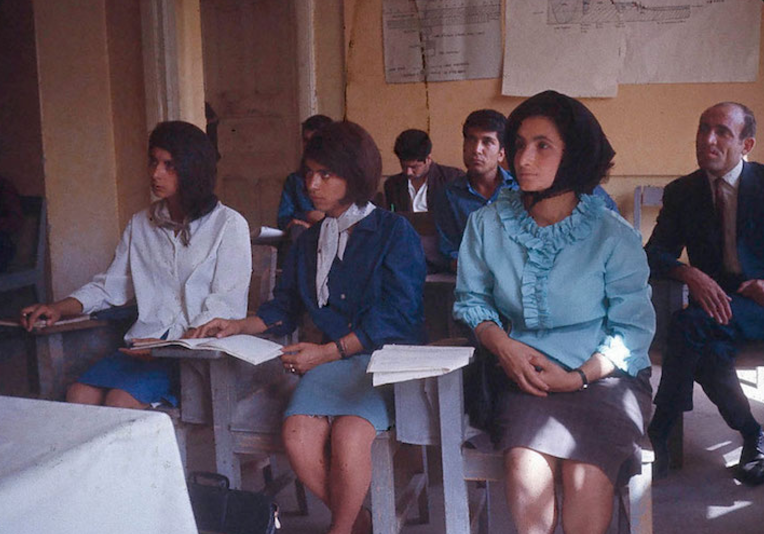 3. A man selling balloons in the centre of Kabul.
Using his Kodachrome film, he pictured the peaceful life the Afghans lead before the harrowing sights we see now.
4. A group of men waiting to get on a bus.
Dr Podhlich got to know a lot of the people he encountered on his journey. He built relationships were the Afghans he met and documented their way of life.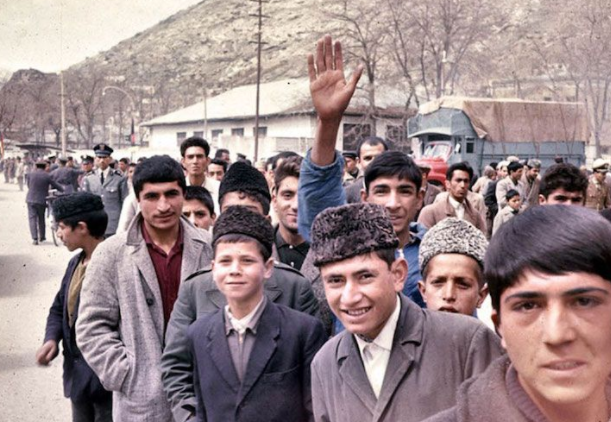 5. Students in a school playground.
You can see students in blue uniforms playing and dancing in their school's playground.

6. A girl at school.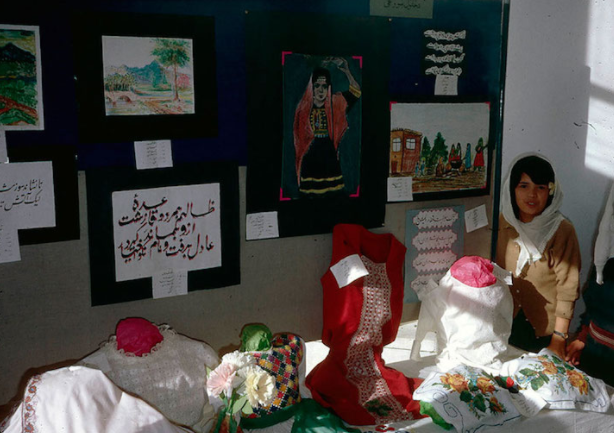 7. Women leaving college.
Women were allowed to dress how they wanted, they were allowed to be educated, they lived very westernised lives. You certainly weren't forced to hide away from the world anyway. It's sad to think that these people have been so oppressed because of a certain group of people and their regime.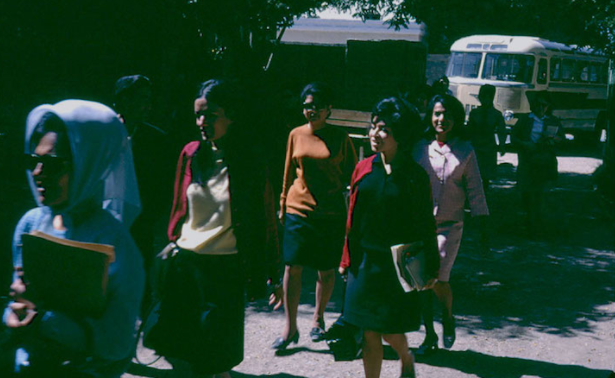 8. A class at the American Internation School of Kabul.
Jan and Peg attended, the girls were supervised by Indian ladies wearing saris and were driven back to Kabul alongside 20 other students.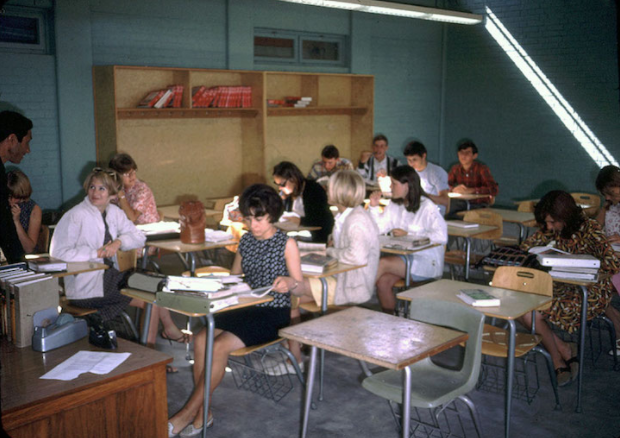 9. A group of men having a picnic.
This photos shows a group of men enjoying a picnic, sharing tea and music in their spare time.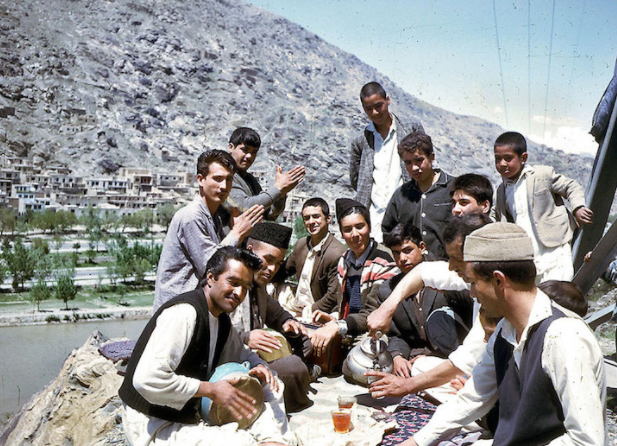 10. Jan in Istalif.
One of Dr Podlich's daughters posing in a village 18 miles northwest of Kabul.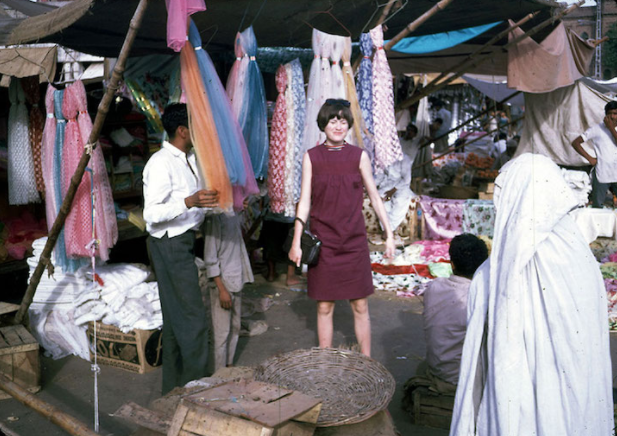 11. Family walking hand in hand.
Two sisters walking hand in hand posing for a photograph in Kabul surrounded by trading locals on the streets.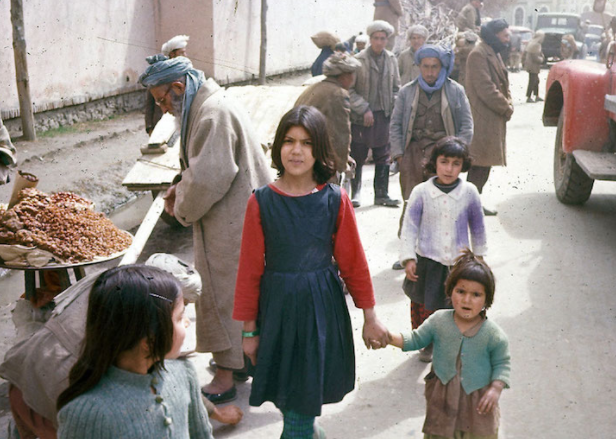 12. The car park of the American International School of Kabul.
The Podlich girls attended the school which no longer exists but people who attended have stayed in touch with each other through Facebook and hold reunions every few years in different cities around the US.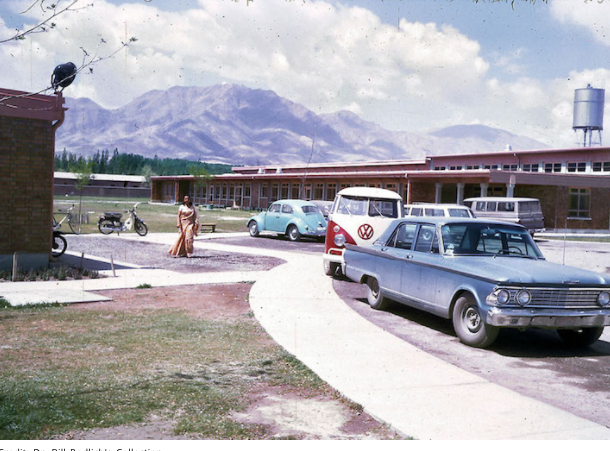 13. Men relaxing.
Men sat in the shade overlooking Istalif, located northwest of Kabul. It was a centuries-old centre for pottery.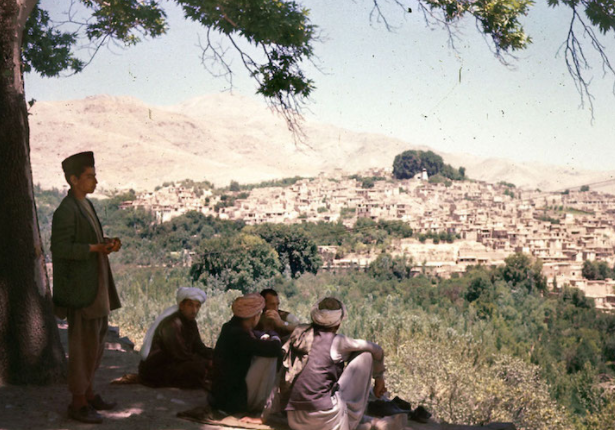 14. Afghan girls coming home from school.
Girls, as well as boys, were educated up to high-school level. Young women attended college too. Young girls were not allowed to wear the chadri on their way to secondary school.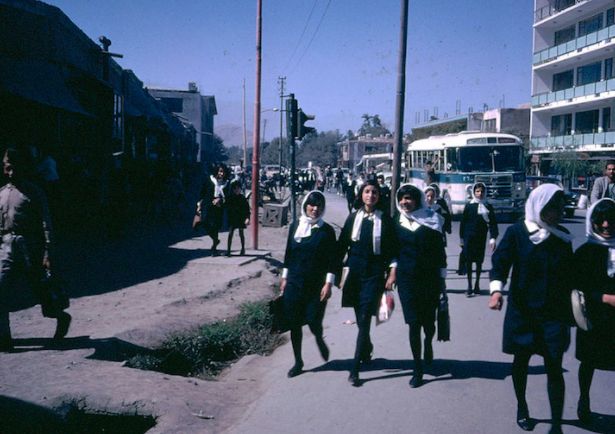 15. A bus ride from Kabul to Peshwar in Pakistan.
Peg Podlich is in the sunglasses and the family took a trip on a bus in this photo.
16. The view from the bus from Kabul to Peshawar, Pakistan.
When Dr Podhlich and his family took the bus from Kabul to Peshawar, Pakistan, they took lots of photos of the views. Afghanistan is a very mountainous country with the highest mountain peak reaching 24,580ft.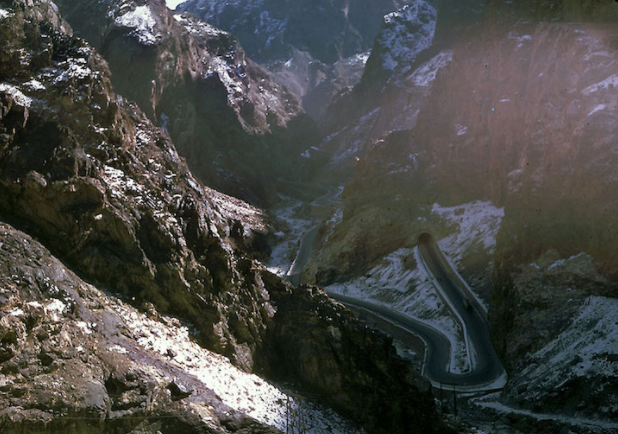 17. A group of kids in class in a local school.
Girls and boys were allowed to go to the same classes as each other. Girls now aren't even allowed to attend school never mind attend the same classes as boys.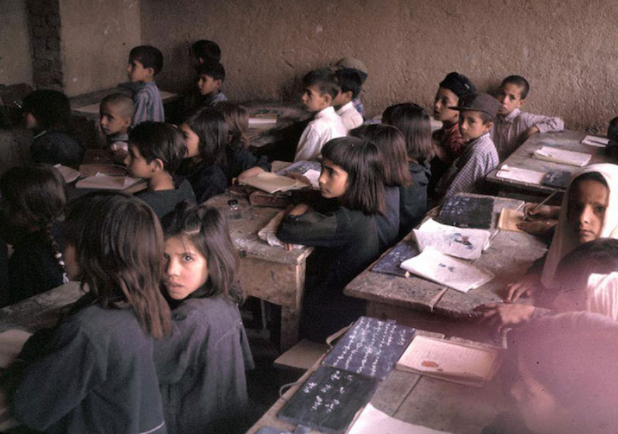 18. Kids at school outside.
Young boys attending a little awards day outside of their school whilst their parents watched and took photos.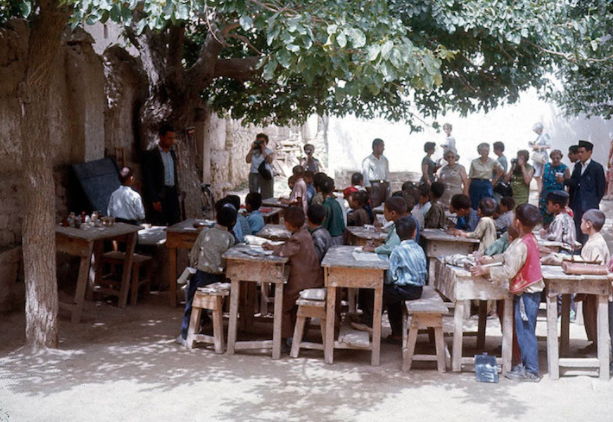 19. The front of a school.
This was the outside of the American International School of Kabul where Dr Podhlich's' daughters attended.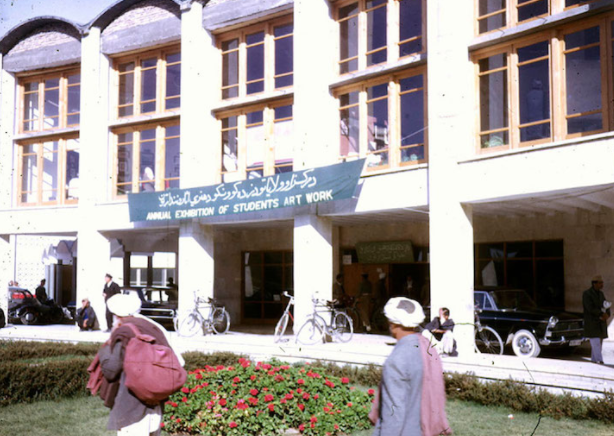 20. A family walking down the road together.
Before the people of Afghanistan were taken over by the Taliban, they lived normal lives, were allowed to do what they wanted and live their lives the way they wanted.
21. Getting ready for prayer.
People used to go to shaded areas for their afternoon prayers.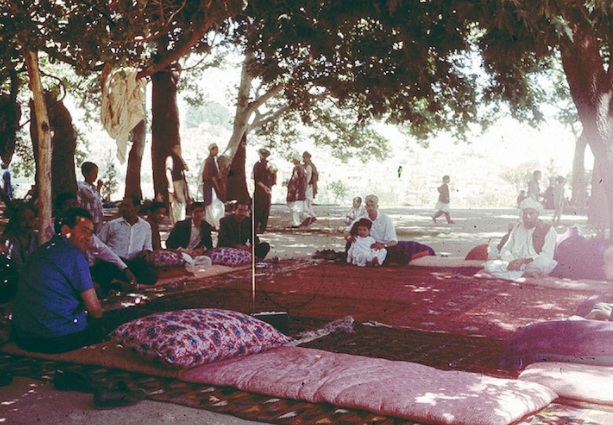 22. A young boy decorating cakes.
This young boy was decorating cakes for a family party.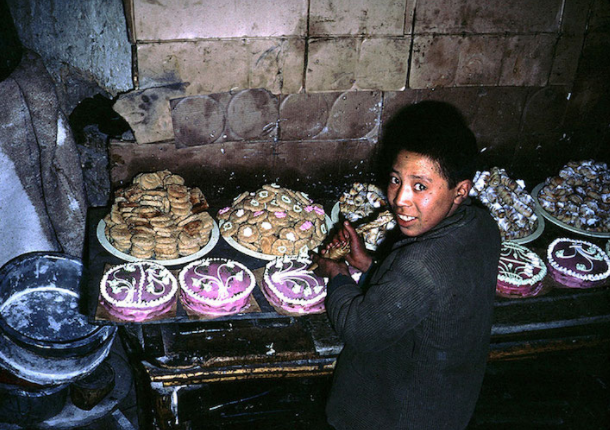 23. Two men tending their veg stalls.
Before war broke out in Afghanistan, a lot of people earnt there living working on market stalls, selling fruit and vegetables.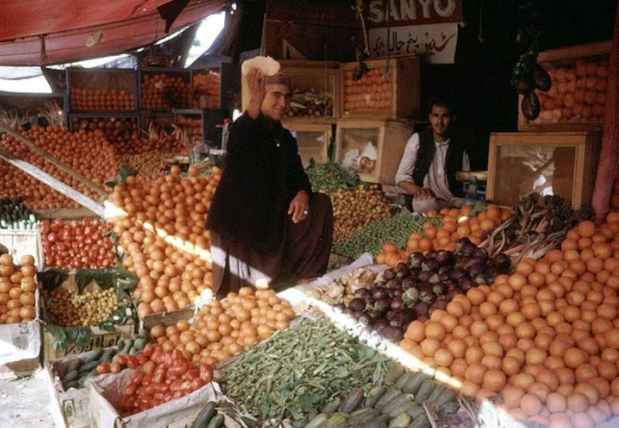 Hopefully, this country will one day be able to get back to a stable place.
Advertisement