Daily Feed is the home of social first news and entertainment. From celebrity gossip to nostalgia, our unique content is guaranteed to intrigue and inform. If you enjoy the following article please share with your family and friends.
The Undateables has been on our screens since April 2012 and it follows people with disabilities or learning difficulties on dates. This extremely popular show has seen couples that met on the show get married and even have children. Here are a few things you might not have know about this heart warming Channel 4 show.
1. Each series takes a very long time to shoot.
From start to finish, each series of The Undateables takes the crew around 11 months to film. The process includes finding people to take part, setting up the dates and editing each episode. I bet you didn't realise how long it actually took, did you!
2. Sam Barnard had already been on TV.
Before appearing on the first & second series of The Undateables, Sam Barnard appeared in an episode of The Inbetweeners and an extra in Eastenders. He also appeared in a feature length drama The Suspicions of Mr Whicher – The Murder in Angel Lane.
3.  Shaine has published his own book.
Remember Shaine from series one? Well, he's published his own book called 'The Book of Shaine' which includes lots of poems and drawings and it's available to buy on Amazon.
4. Steve from series 2 is good friends with Adam Pearson.
In case you didn't know who Adam Pearson was, he's an award-winning British actor, presenter and campaigner. He has neurofibromatosis and has been involved in outreach programs to prevent bullying associated with deformities. There are clips of Adam attending Steves wedding in the series.
5. Daniel's mum set up her own dating agency.
After appearing on series 3, his mum decided to set up her own dating agency called Heart Venture in Brighton and in the series, Daniel returns to tell us whether or not his mum helped him find his perfect match or not.
6. Samuel L Jackson is a fan of the show.
He even described it as his 'guilty pleasure'. He said Brent Zillwood was his favourite, remember him? He was the guy with Tourettes a couple of series ago who ended up marrying his girlfriend who he met on the show! Brent and Challis tied the knot & are hopefully living happily ever after!
He said: "My favourite guilty pleasure show here is The Undateables, I am, like, really? These people let them film them on a date? The Tourette's show was awesome."
7. Justin and Haydn had already met before the show.
They met each other in the hospital before they both took part on the show. They were in neighbouring beds and both in for craniofacial operations. They both discovered they were going to be on the show when the production team visited them both in hospital.
8. Tom was extremely popular with the ladies.
Remember Welsh rugby player Tom? He had Tourettes and Aspergers Syndrome. Well, he gained 16,000 twitter followers in one night after appearing on the series.
9. It's a pretty popular show.
The show has won Programme Innovation Award at the Edinburgh Television Festival in 2013 and has been nominated for the Broadcast Awards.
10. It's most viewed episode was S2, Ep5.
That exact episode attracted 3.8 million viewers and it was a revisit of series one contributors. It was also the highest rating factual show on Channel 4/4OD in 2015 only being beaten by Made in Chelsea, Humans and Indian Summers.
11. Mary from series 3 is a four-time gold medallist.
She won four gold medals for Team GB in the Dwarf Games in shotput, discus, football and javelin. Well done Mary! ??
12. One of the Undateables is a family friend of Richard Branson.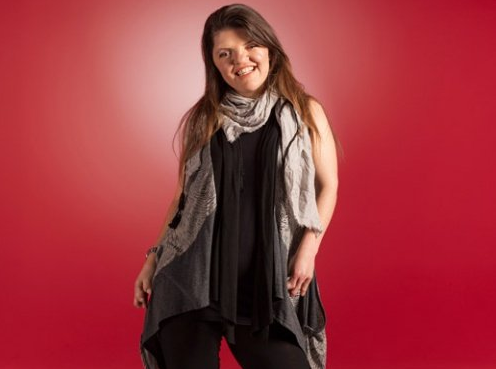 Daniella from series four is a family friend of Richard Branson and he wrote a blog post about her, saying, "she is kind, loveable, independent and outgoing." He originally didn't like the title of the show and thought it was a bit offensive but he immediately changed his mind when he watched the show.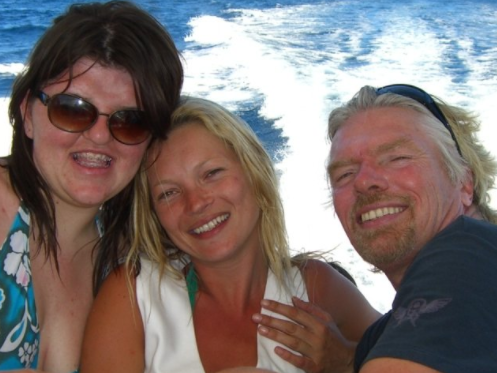 13. People really have found love through the Undateables.
There has been three proposals, two weddings and a baby from The Undateables. And there's even quite a surprise in this new series.
14. Some people are recruited on nights out.
Ellen who appeared in series 5 alongside Pani was approached on a night.
""I was on a night out in Birmingham and the researchers for the show came up to me, bought me a drink and asked a few questions. [I didn't know they were recruiting for The Undateables], they just came up to me and said 'What do you think about people with disabilities?', and later they were like 'Oh we're from The Undateables' and gave me their card."
15. People are matched up based on a set of questions.
Producers call the people up and set up a profile (that you get to see on the show) and then the other person is sent your profile to so both can choose and decide if they think things will work.
16. Filming goes on for the entire day.
The couples are followed around all day, they're filmed from morning to night so the crew can choose what they liked best about the day & put it together for the episode. Some of the takes have to happen a number of times, so if the producers don't think their first introduction went well, they make the couple do it over again.
17. Date locations tend to be a surprise.
The production team ask both people what they'd like to do on their date and then go from there. Everything is a surprise until they get there.
18. The people who go on the show don't get paid.
A lot of people have asked if the people who take part on the show get paid anything – they don't.
"The idea is you're looking for love and are on a dating programme"

Don't forget to share this with your friends if you enjoyed it! 
Advertisement