Daily Feed is the home of social first news and entertainment. From celebrity gossip to nostalgia, our unique content is guaranteed to intrigue and inform. If you enjoy the following article please share with your family and friends.
Game of Thrones might be over again for a year and a half but it doesn't stop us from obsessing over the show. A lot of us were rooting for a romance between Dany and Jon this season, but have you ever wondered who the cast actually go home to after filming has finished? Dany and Jon are definitely NOT in a relationship in real-life, they're just very good friends. Kit Harington (Jon Snow) has been dating Rose Leslie (Ygritte) since 2012, Sansa Stark is seeing Joe Jonas and Khal Drogo is married to Lenny Kravitz's ex-wife Lisa Bonet.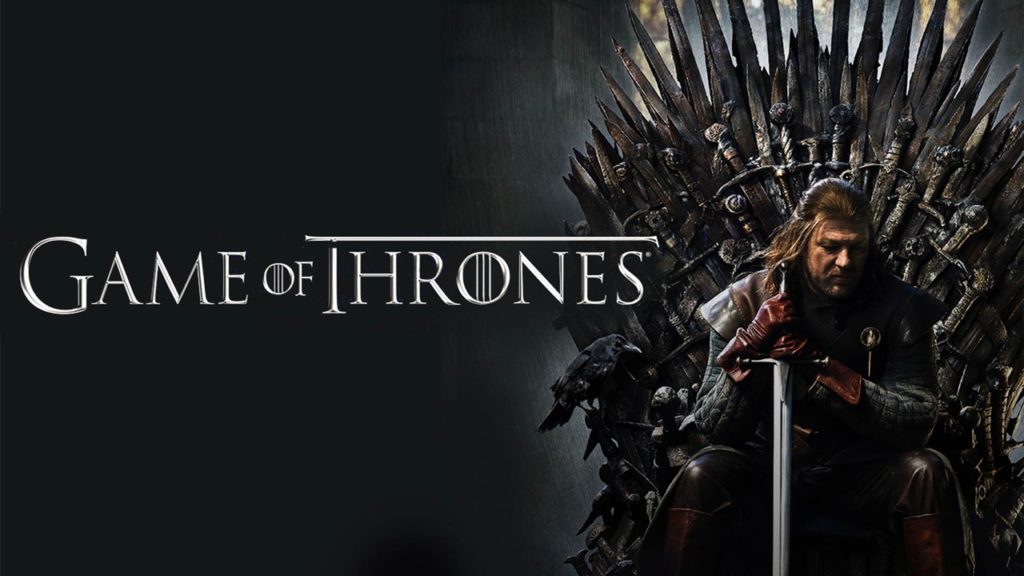 I bet you won't guess who Gwendoline Christie is with though….
Let's take a look at these 17 Game of Thrones characters & their other halves.
1. Rose Leslie and Kit Harington (Ygritte and Jon Snow)
Rose and Jon didn't come out as a couple until 2016 so no one is entirely sure how long they've been dating but the pair moved in together this year. Their relationship has reportedly been very on and off but that could just be a lot of speculation.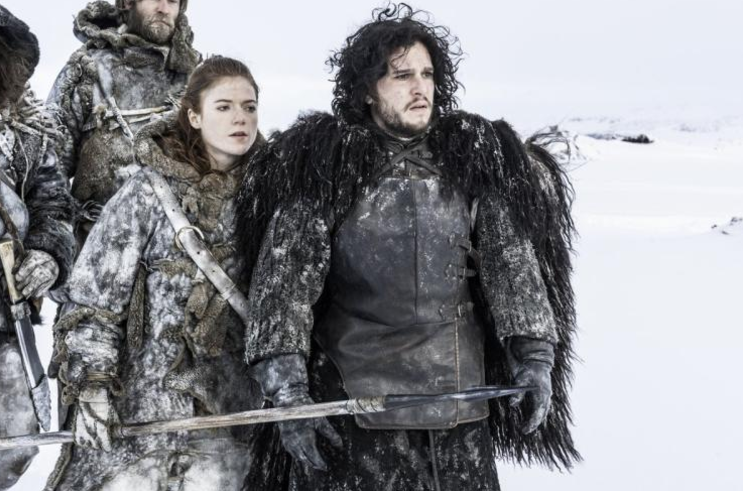 "On a serious level, I wouldn't tell the press if I was in a relationship or not. I wouldn't ever reveal that, because it takes you down a certain road… I have no desire to be courting the press with my love life. It's not my job, it's not who I am — and I actually think it's more fun for everyone to speculate. The minute I start telling people things are true or not true, then it's just boring."
2. Peter Dinklage and his wife, actress Erica Schmidt (Tyrion Lannister)
The pair tied the knot in 2005, they then welcomed their first child, Zelig into the world in 2011. They're expecting their second child this year.
3. Jason Momoa and his wife, actress Lisa Bonet (Khal Drogo)
Jason met Lisa in 2005 after a common friend introduced them to each other. Moma and Lisa married in 2007 meaning he became the step-father to Zoe Kravitz. Jason and Lisa have two children together, their names being Nakoa and Mana, which stand for "the warriors" and "strength/spirit".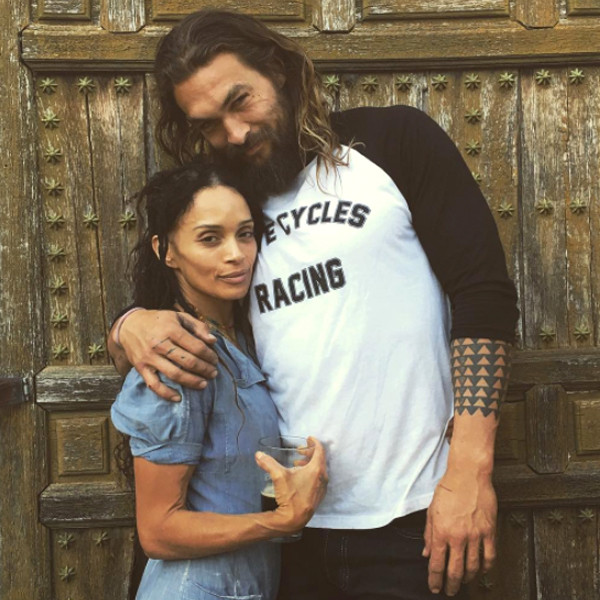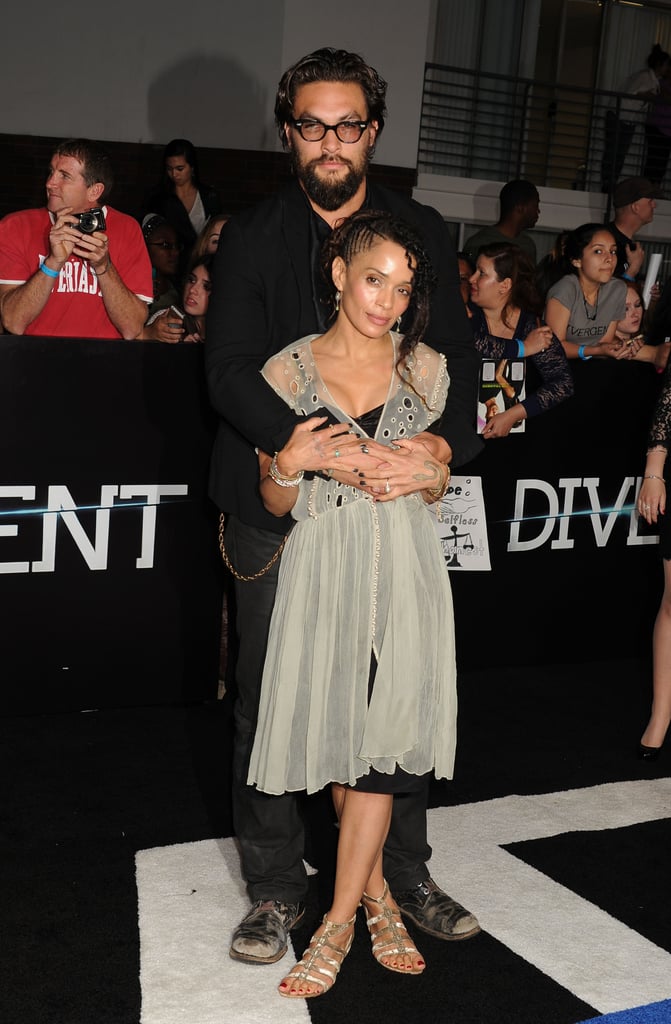 4. Kristofer Hivju and his wife, journalist Gry Molvær Hivju (Tormund Gianstbane)
Kristofer and Gry married in 2015 after being in a long term relationship. He is known for taking his family on set with him and an example of that was when he took his wife and two daughters to meet Vin Diesel and Dwayne Johnson on set of "Fast and Furious 8".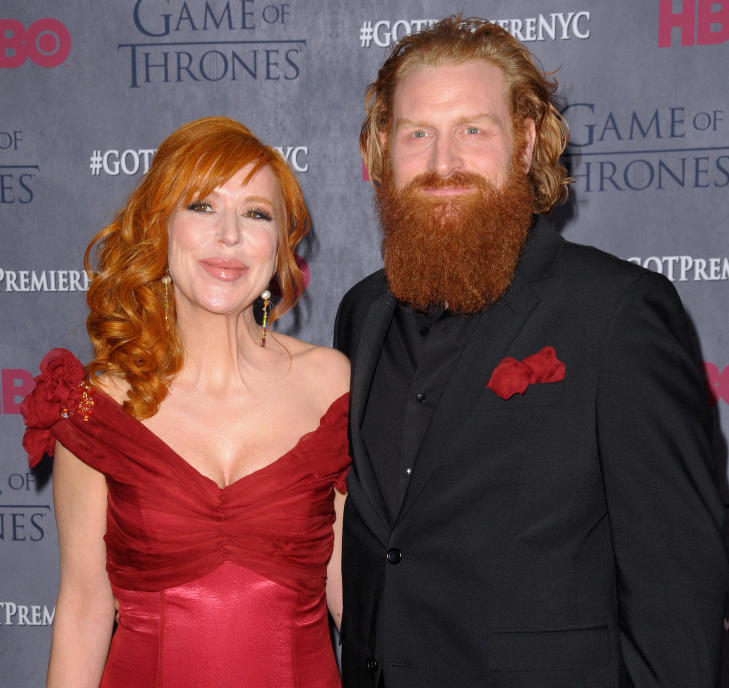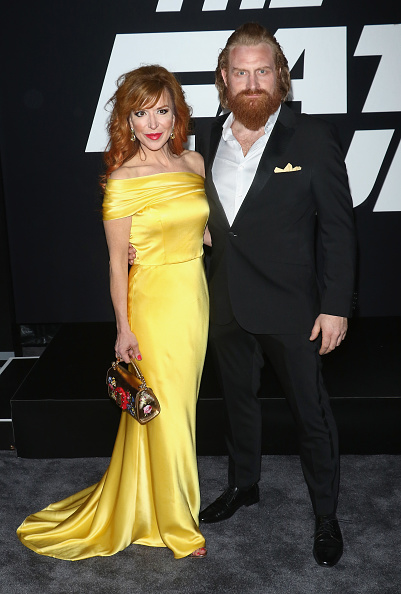 5. Ed Sheeran and his guitar (Lannister soldier)
Ed Sheeran does have a girlfriend called Cherry Seaborn who is believed to have been a school friend. The pair started dating in 2015 and have been seen together and a number of different awards ceremonies.
He's also in a serious relationship with his guitar…
6. Nikolaj Coster-Waldau and his wife, singer Nukâka (Jamie Lannister)
Nikolaj married his wife, Greenlandic actress and singer Sascha Nukaka Motzfeldt in 1998. They live together in Denmark with their two children Filippa and Safina as well as their two dogs.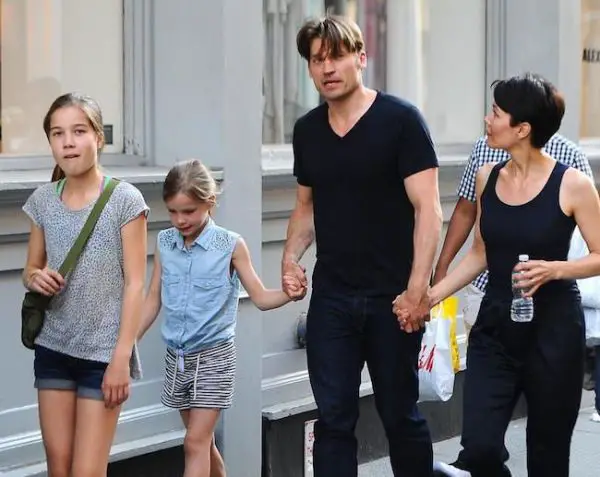 Filippa has followed in her father's footsteps and gone into acting, she starred in Danish film The Girls and the Dogs which was shown at the Cannes Film Festival back in 2014.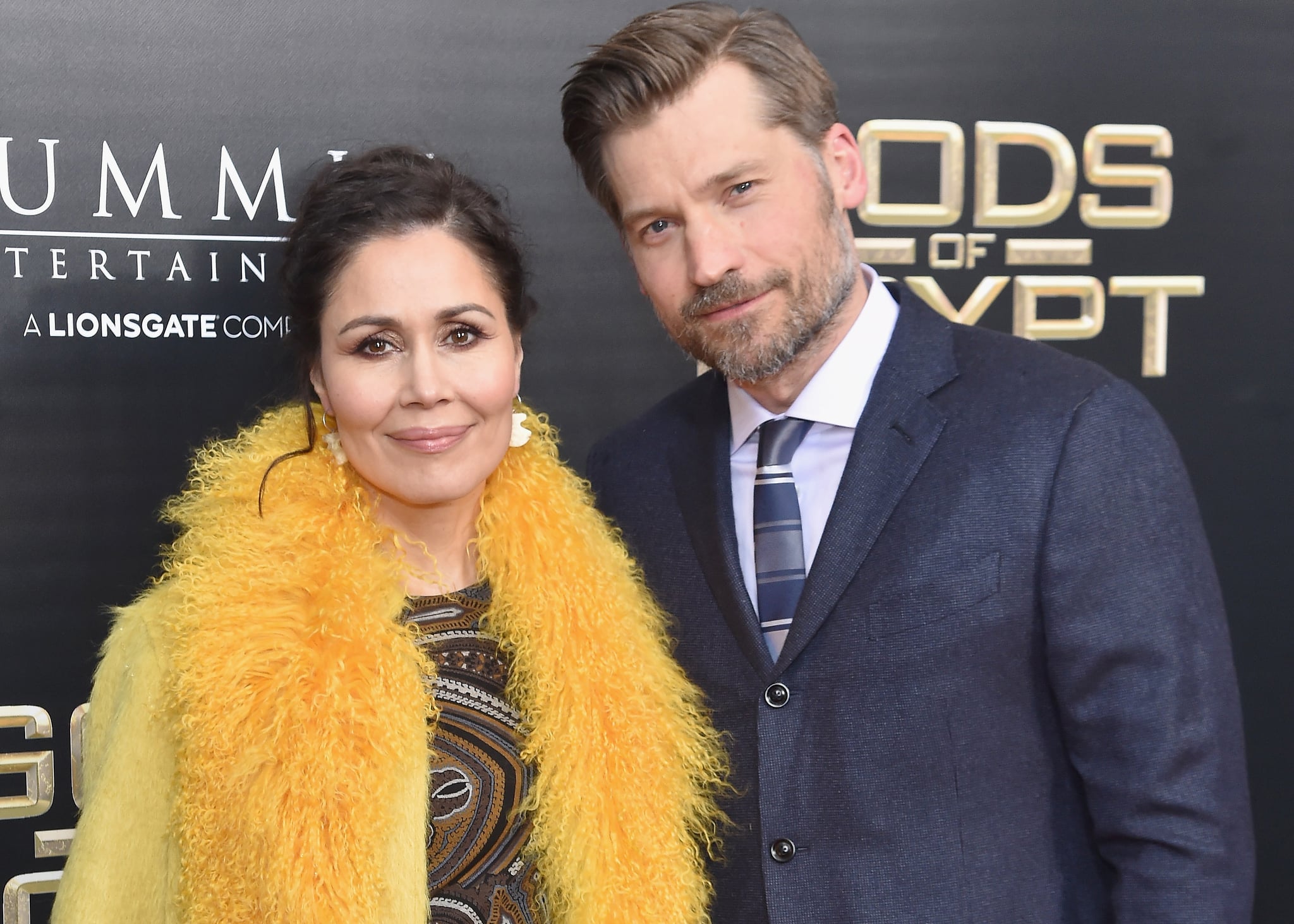 7. Gwendoline Christie and fashion designer Giles Deacon (Brienne of Tarth)
The pair are believed to have met at a New Years Eve party in 2013 and the couple have been going strong ever since. Giles designed a Star-Wars themed dress and outfit for her.
'It's a pleasure to work with your partner,'

 'She's a fantastic muse. She's a character herself, and her trail of various characters is brilliant – she's pretty transformative, which is always an interesting thing from a designer's point of view.'  
8. Iain Glen and actress Charlotte Emmerson (Jorah Mormont)
Iain met his partner in 2005 after divorcing his ex-wife Susannah Harker in 2004. Iain and Charlotte have two daughters, Mary and Juliet.
Its really is lovely to see all of these Game of Thrones stars so happy in real life.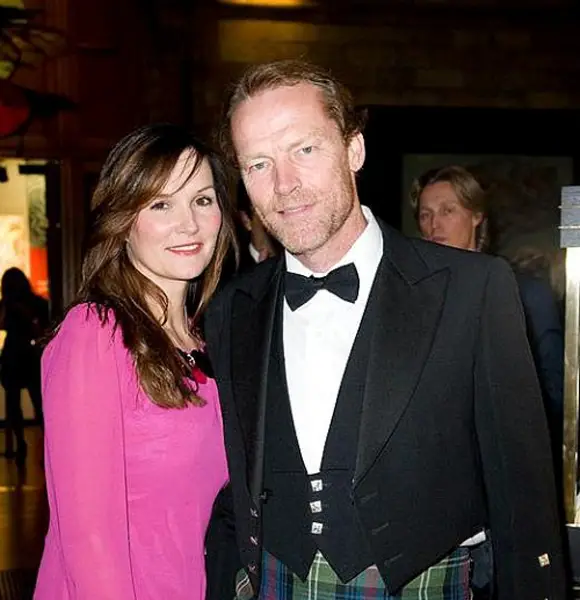 9. Carice Van Houten and actor Guy Pearce (Melisandre)
The couple announced the birth of their baby boy last year with Guy posting: 'A cute little package arrived and told us his name's, Monte Pearce. We think we're gonna keep him. Placenta smoothie anyone?'
The pair live in Europe together with Carice admitting that she doesn't enjoy the "Hollywood life".
"I have seen Hollywood, and although I have nothing against it, it's not my kind of life. My agent is shocked that I want to stay in Europe," adding, "If Hollywood offers me a great part, of course I'll take it, but I just don't want to live there"
10. Maisie Williams and Ollie Jackson (Arya Stark)
Maisie and her boyfriend have been dating since 2015, the pair met in school and Ollie isn't famous.
"People feel it's strange that someone who's famous can go out with someone who's normal," Williams told InStyle. "I don't meet anyone else. Maybe I'm doing it wrong, but I don't go to all these parties. I don't meet the other young, male actors. I just like normal people, I guess."
11. Jacob Anderson and actress Aisling Loftus (Greyworm)
The couple have been together for about 5 years and they revealed their deep and happy love.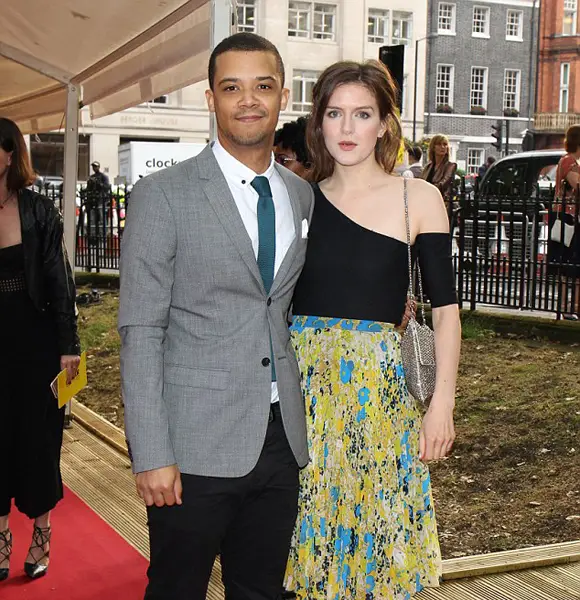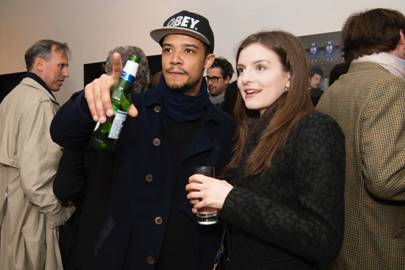 12. Sophie Turner and singer Joe Jonas (Sansa Stark)
Sophie and Joe have been dating for a while now but they've both noted that they'd rather keep their relationship private.
"I found it easier to date someone who understands the industry or is in that world," she said. "You realize that you're not going to see each other all the time. And you don't feel like a jerk when you're like, 'My publicist says I can't do this.' "

"To have someone who understands what you're going through, who's the same age, who came from pretty much the same background — that is so rare," she said. "And we've had the same struggles in terms of dealing with body image and puberty and growing up in the public eye. But I found my strength in her, and I think she found her strength in me."
13. Liam Cunningham and his wife Colette Cunnigham (Davos Seaworth)
Liam and his wife currently live in Dublin with their three children, Ellen, Liam Jr and Sean.
14. Aidan Gillen and singer Camille O'Sullivan (Petyr Baelish)
Aidan has been dating singer Camille O'Sullivan singer since 2015.
The pair supposedly met on a volcanic mountain in Iceland.
15. Natalie Dormer and her fiancé, director Anthony Byrne (Margaery Tyrell)
The pair met in 2007 and have worked on a number of productions together.
The pair actually met whilst they were in Dublin filming The Tudors.
16. Michael Huisman and his wife, actress Tara Elders (Daario Naharis)
Michael has been married to Tara since 2008 and they have one daughter together who was born in 2007.
They live in New Orleans, Louisiana but also have a home in New York City in the McIntyre Building.
17. Jonathan Pryce and his wife Kate Fahy (High Sparrow)
Jonathan met his wife when they were working at the Everyman Theatre in 1972.
They both live together in London and have three children together.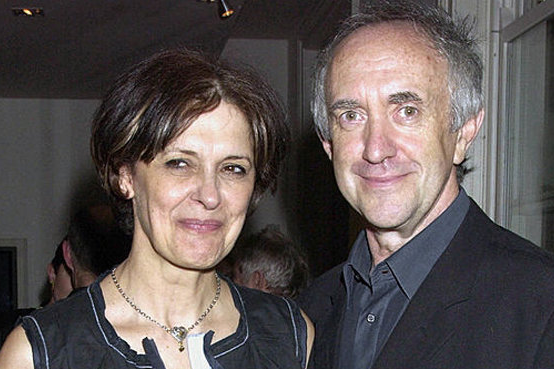 Don't forget to share this with your friends if you enjoyed it 🙂 And let us know what you think in the comments, thanks!
Advertisement