Daily Feed is the home of social first news and entertainment. From celebrity gossip to nostalgia, our unique content is guaranteed to intrigue and inform. If you enjoy the following article please share with your family and friends.
We all love cake, any excuse to buy one and we will do so…birthday, Christmas, christening, baby shower…you name it – we will find an excuse to buy a cake to celebrate this event.
The latest craze to hit the headlines is baby shower cakes – but not just any cake, a gender revealing cake. This is a cake where the sponge inside tells the guests what gender the baby is. Pink sponge showing that the baby is a girl, with the blue sponge meaning the baby is a boy.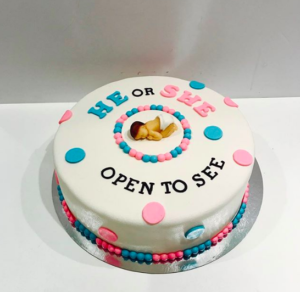 But this isn't quite good enough anymore, expecting mothers (or their baby shower organisers at least) have taken these baby shower cakes one step further.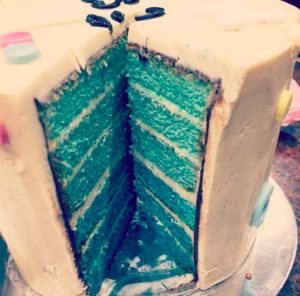 Gone are the days of simple baby shower cakes with the baby's name on, or baby related decorations. Cakes are now taking a more realistic approach, visually displaying the baby being delivered – and as you will see soon enough, they are FRIGHTENLY realistic/graphic/vile/traumatising.
This seems a cruel idea, to remind the expecting mum of the insane amount of pain they are about to experience. But this is the latest craze!
1- This blood bath is enough to give anyone a funny turn…
I don't know what is worse the blood or the strawberries.
2- This one goes into a lot of detail…
Those grapes are quite terrifying!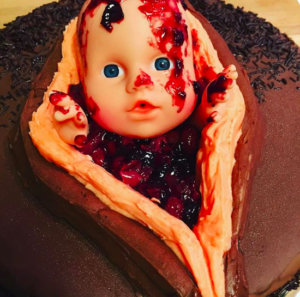 3- If you gave birth to a baby that looks like this you would be horrified…
This is the strangest looking baby.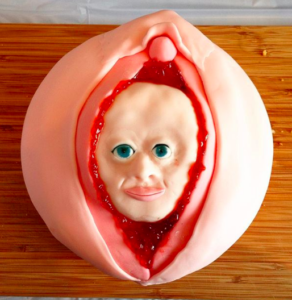 4- Oh good God, this is brutal…
The blood on this is disturbing on so many levels.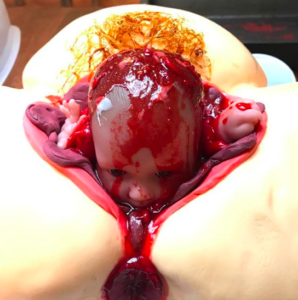 5- This baby is bigger than the actual cake…
Giving birth to a baby of this size would be traumatising!
6- This is a blood bath…
The dripping blood on this is so disturbing! Not quite sure what each of the tiers corresponds to.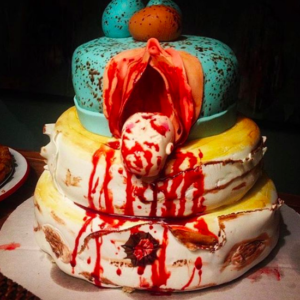 7- This baby looks super happy…
Giving birth to a baby this happy would be hilarious.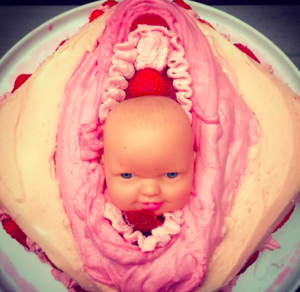 8- This baby is quite terrifying…
This baby looks more like an old man than a baby!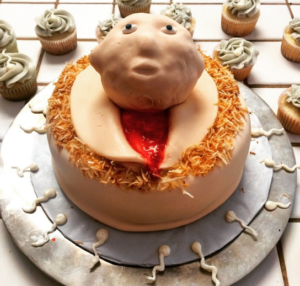 9- The addition of scissors on this is petrifying…
The scissors are just the cherry on the top for this image. And has put us off having a child for life.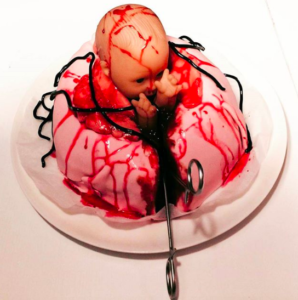 10- This little fella is ready to dance his way out of the womb…
Disco diva ready to throw some shapes.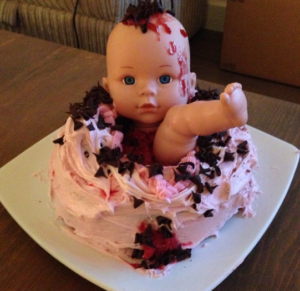 11- This is the least graphic of all of the cakes…
We would love to know who the person is sat by the bath using the gas and air…our bets are on the husband.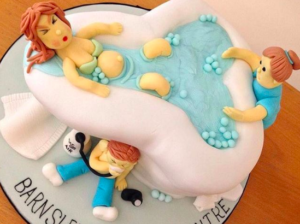 12- Loving the addition of poo with this one…
Was that entirely necessary? And is every expecting mum's nightmare.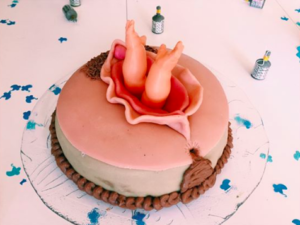 13- This little guy looked like he is eating jam…
We are going to imagine this as jam and nothing else.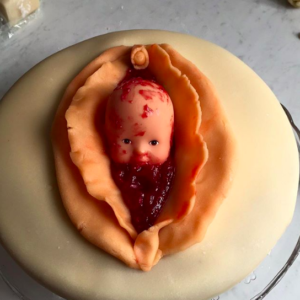 14- Again another happy little chap…
Having a baby this happy all the time would be the dream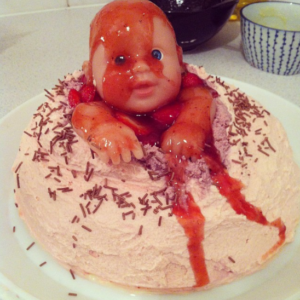 Advertisement