Daily Feed is the home of social first news and entertainment. From celebrity gossip to nostalgia, our unique content is guaranteed to intrigue and inform. If you enjoy the following article please share with your family and friends.
Worzel Gummidge was a walking, talking scarecrow who originally appeared in a series of books, that were later adapted for radio and television. Jon Pertwee took the lead role from 1979 to 1981 and this series was ranked among the 50 greatest British children's programmes. Worzel had a set of interchangeable turnip, mangelwurzel and swede heads which suited a particular occasion or gave him a specific skill.
Worzel lives on Scatterbrook Farm where he stood on a ten-acre field. He was friends with John and Susan who used to stay at the farm during their school holidays. The children used to get into trouble quite often because of Worzel's mischievous behaviour. Whenever he'd caused a bit of a mess, he'd go into a sulk and become a normal lifeless scarecrow, leaving the kid to get into trouble.
The books were slightly different to the TV series. Aunty Sally only appeared in the books once and Worzel was married to Earthy Mangold. Aunty Sally was Worzel's femme fatale and was one of the main characters in the show. A lot of well-known actors made guest appearances including, Barbara Windsor, Billy Connolly, Bill Maynard, Joan Sims, Lorraine Chase, Bernard Cribbins, Connie Booth, David Lodge and Mike Reid.
There were 30 episodes in total as well as a Christmas special. There were attempts to continue the series in 1981 but they all failed, unfortunately.
We all remember this show from when we were growing up. There was nothing better than sitting and watching this as kids! Although, he does look a bit scary, there was nothing more endearing than this guy! Who else used to absolutely love this show?
Here are some fun facts that you might not have known about this show! Enjoy!
1. Jon Pertwee's hit single
The programme spawned a hit single called 'Worzel's Song'. The song actually made it to 33 in the UK singles chart in the year 1980!
Does anyone else remember this song?! This brings back a lot of memories, doesn't it!?
2. First Broadcast
The first broadcast with Worzel was actually before World War II! Can you believe that?! This was on the BBC children's hour!
However, the broadcast means that he was never shown on screen and that it was simply a voice over on a radio station.
3. Jon Pertwee's failed single
Prior to this show, we all know that the main actor in this series was previously in Doctor Who starring as the Doctor himself.
However, he tried to make a Doctor Who related single which had unfortunately failed to make the charts.
4. The characters first appearance on television
The characters first appearance on television was actually in 1953. He actually starred in a four part series in this year!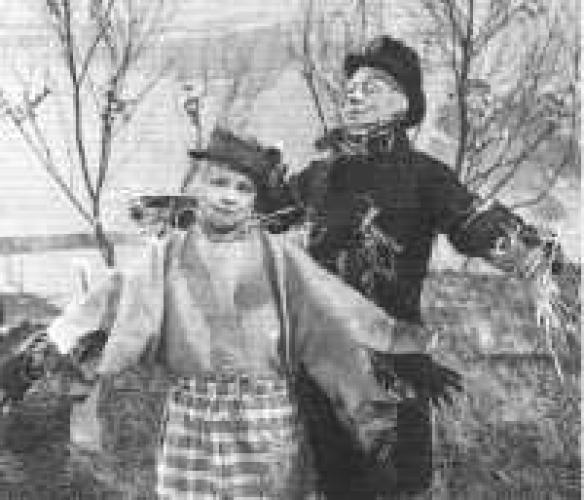 Can you believe how in 60 years the quality of television has completely changed… yet the ideas are still so popular. The originals are always the best.
5. America
The initial hope was that this series would sell all the way to America. However, this was only a dream and it just didn't happen.
But, nonetheless, that is something that makes it a lot more special because it is now solely an English gem.
6. Mr Peters
We all know the role of Mr Peters and we know that Mike Berry actually plays this role. However, it was originally offered to Nicholas Courtney a former co-star of Pertwee's in Doctor Who (1963).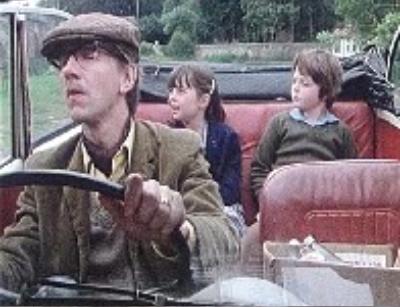 But, Nicholas Courtney decided that this role was definitely not for him and he decided that he would decline it.
7. Favourite roles
We all know that Jon Pertwee has played a full range of different roles, from this one all the way to the Doctor himself.
However, he has expressed that out of everything this was his all time favourite role ever to have played!
8. Film
This series was originally written and meant to be a film, not a full series that ran from 1979-1981! Keith Waterhouse and Willis Hall intended to make it into a film and even wrote the script. They asked Jon Pertwee to play the role but they weren't able to raise enough money for the distribution. Pertwee asked them to write a pilot for TV but the BBc and Thames television turned it down before Southern Television picked it up. However, they decided to turn this into a series.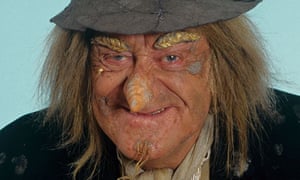 Imagine how different it would have been if it was actually made into a film instead of a series. Would it still have been as popular?
9. No Film
The reason that they couldn't make this into a film was that they couldn't actually raise the correct amount of money to make the film and distribute it appropriately.
Therefore they resorted to making it into a series. Which, in the long run, would probably have made them more money anyway!
10. Turned down
There were scripts that were made for the pilot episode of this programme, which turned out to be the first episode of the programme.
However, when the scripts were shown to the BBC and Thames Television they both disliked them and thought that they would turn this down as it wasn't worth their investment.
11. Southern Television
After being turned down by some of the biggest television producers of the time, they went to their last resort and showed their pilot to Southern Television.
After careful consideration, they thought that this was definitely a good programme to invest their money into.
12. Ending
It was actually down to Southern Television as to why the series ended up finishing, which was really quite a big shame for all of us fans.
This was because they lost their Franchise and could no longer pay for the show to be made! What a sad time!
13. Following the success
Although the show was successful it had to be shut down, however, there was still hope that somebody else would take on this series.
But, to everyone else, there was no point continuing the series despite the ridiculous success it brought! I wonder why!?
14. Filming locations
The main locations were filmed in the villages of Stockbridge, King's Somborne and Braishfield in Hampshire. The farm scenes were filmed at Pucknall in Braishfield.
15. The show went down under
Worzel Gummide Down Under was commissioned in 1987 and was shot in New Zealand running for a total of 22 episodes. Jon Pertwee and Una Stubbs remained from the original cast and the rationale for the move was that Aunt Sally was purchased by a visiting museum curator from New Zealand and Worzel followed her into the luggage chute.
Peter Jackson (the director of The Lord of the Rings movies) received an early credit for his work providing special effects for the series. Pertwee didn't agree with the storyline of the second series (Aunty Sally found herself a human companion which infuriated Pertwee) he thought this was beneath the series.
Don't forget to share this with your friends if you enjoyed it! 
Advertisement