Daily Feed is the home of social first news and entertainment. From celebrity gossip to nostalgia, our unique content is guaranteed to intrigue and inform. If you enjoy the following article please share with your family and friends.
Gemma Collins is the 2017 icon we didn't know we needed…

Gemma Collins and TOWIE.
Amy Childs' mother told TOWIE producers about Gemma, they went round to her house and filmed her and her friends for two weeks. She was hired and joined the cast in its second series in 2011.
She went to the Sylvia Young Theatre School.
When she was a child, she attended the school and starred in a production of The Sound of Music and was picked to represent England in a show in the Czech Republic. Stars like Amy Winehouse and Rita Ora also went to that school.
She's going vegan because of her love for animals.
She supported animal welfare charity PETA in 2013 and she regularly uploads things to her social media to raise awareness of animal cruelty.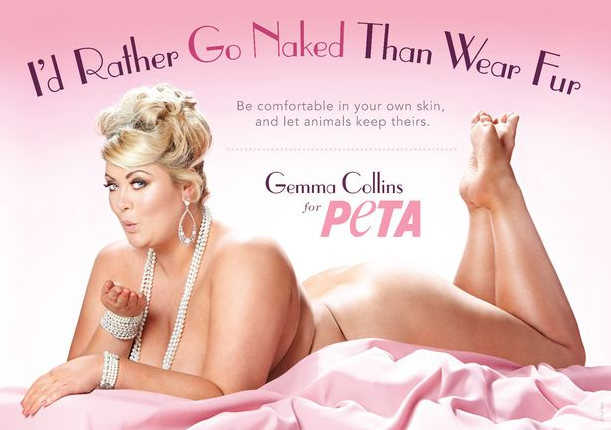 "The other day I had a cup of tea. I was drinking the milk in the tea and I could smell the calf being ripped from the mother." She added: "So we went to a farm in Marbella and since I've been back I've been on this whole quest. I've been helping a lot of animal charities, one in Essex, which I love to do. I've been watching all the videos about animal cruelty. I know its boring to watch but if you shut your eyes to it you don't know its going on."
She is a massive fan of the dictionary.
Gemma Collins went on Sky News to talk about the dictionary and to discuss the derogatory definition of the term "Essex Girls" that appears in the dictionary. During the two-minute interview, Gemma came out with some pretty fantastic lines, as she always does.
Gemma Collins talking about her love of the dictionary is an iconic moment of media history pic.twitter.com/hhYCqDpHpK

— Steve (@stipkins) October 25, 2016
She used to be a car salesperson.
For anyone who has watched TOWIE since the beginning, you will probably already know this about Gemma, but for people who haven't, Gemma used to work in car sales & she was pretty good at it as well. We first saw Gemma talking to ex-TOWIE star Kirk Norcross about her job and ideal man she sold him a new car.
She said: "I do love it, I'm very passionate about my career. My life is my job, The thing is with me, Kirk, is I'm looking for Mr Right. I can't find him anywhere. 

She continued: "I want someone powerful. Like Tony Soprano attitude, l and like Mr Big form Sex And The City." 
Gemma has a designer vagina.
She had the £2,000 procedure done in March 2015 and hasn't looked back since.
Speaking shortly after the procedure,  Gemma said: "I actually pride myself – I'm mega-confident because I know I've got a designer vagina.

"It looks like something you'd see in a movie."

"Designer vaginas are all the rage in Essex and it's an important part of my rebranding. I've become a virgin again," she joked.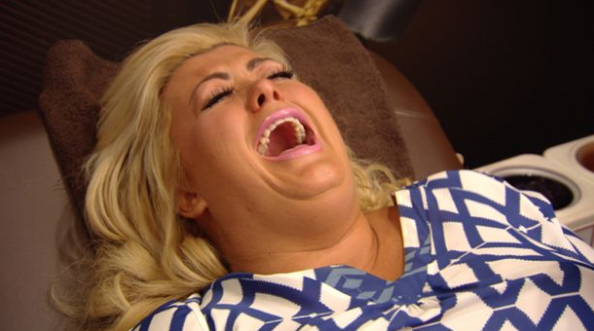 She's worth about £2.7m.
It's fair to say that the TOWIE lot (especially the originals) have done VERY well for themselves. Amy Childs, Mark Wright and Sam Faiers have all earnt a fortune since they appeared on the show & Gemma isn't far behind them. She joined the show in series 2 and has been a favourite ever since. Shes released her own autobiography, made appearances in I'm a Celeb & Big Brother as well as owning her own boutique in Brentwood, Essex. She's done pretty well for herself, hasn't she!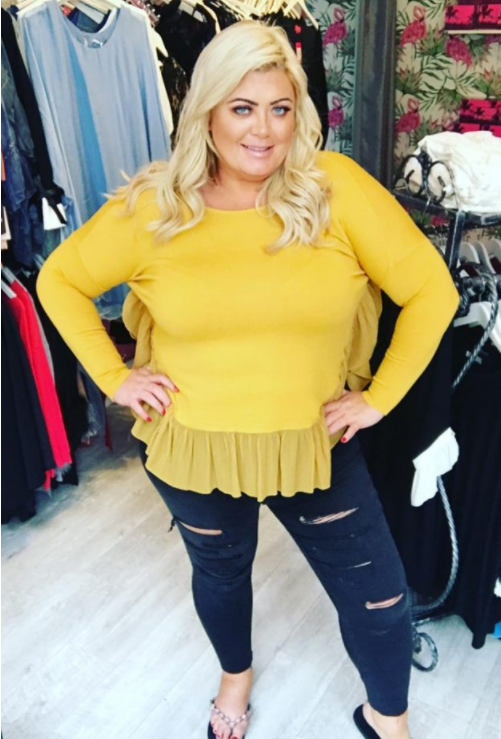 She has a secret boyfriend.
Gemma has been very public about her relationships. She was in a relationship with TOWIE co-star James Argent and was also engaged to boyfriend Rami in 2013 before the engagement was called off a couple of weeks after. Rumour has it that Gemma has a secret boyfriend that she's been keeping hidden from the public. Speaking about him, she said things are going very well and she's been invited to his families for Chirstmas dinner.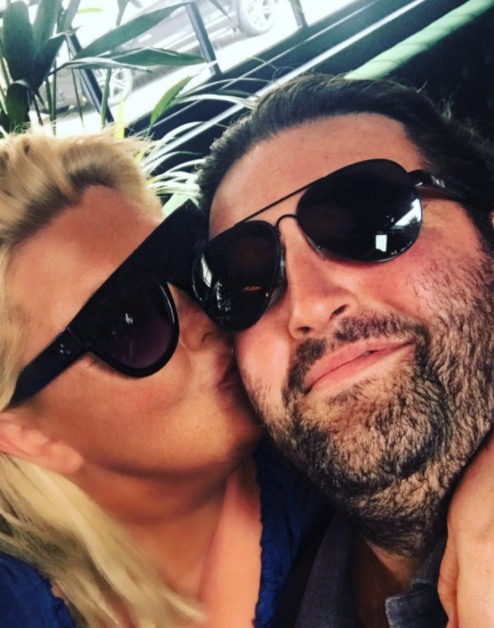 She's done a nude video shoot.
She wanted to be a good role model for bigger women out there.
She told heat magazine: 'If I had to walk down a catwalk next to Kate Moss, I would. As long as I could have a tan and heels, it'd be absolutely fine!

'I'm not perfect, but I am confident and I feel beautiful. I'm a size 18-20 and almost 17 stone, so I'm doing it for us bigger girls.' 

She added: 'Some people are like, "Gemma, why don't you get the weight off?" and I say, "Cos I feel sexy!" The day I feel gross is the day I'll do something about it. But I don't. I love my boobs, and I've got a little waist. My hips are a little bit fat, but you've got to shake what your mama gave you!'"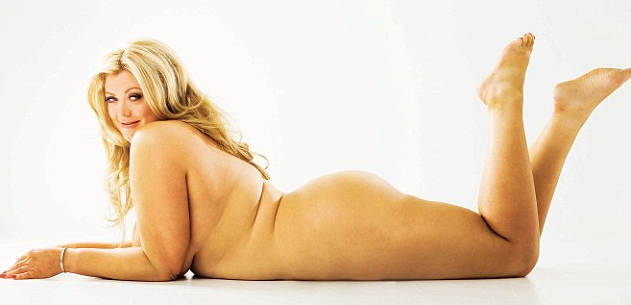 Don't forget to share this with your friends if you enjoyed it! 
Advertisement