Advertisment
It can become quite addictive popping our spots. Some people find it strangely satisfying… but others find it disgusting.
In our minds, we do not want to sit there with huge pimples all over our faces filled with bundles of impurities. So naturally, we decide that getting rid of these horrible spots is the best way to go about it.
Advertisment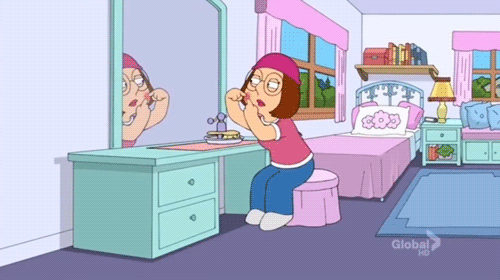 There is some degree of satisfaction that comes when we pop a spot, but there is also a lot more damage that is being done to our skin.
Strangely, there have been numerous videos spreading across Facebook and other social media platforms of people popping spots because it is satisfying to watch. There's even Dr. Sandra Lee (Dr. Pimple Popper) who has a tremendous over 2,823,000 subscribers to her channel that simply consists of videos of her popping people's pimples.
Whilst it is weirdly satisfying to watch, this one woman's story is going to put you off popping your spots for good!
Katie Wright was going through her weekly routine normally and thought that she was just popping a spot on her head. She discovered a pimple on her forehead near her eyebrow one day. Just like any other spot, she decided that she was going to pop it in order to get rid of it quickly.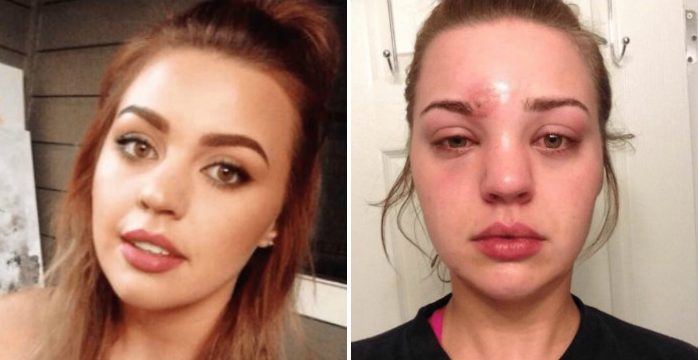 The aftermath was horrific and she took to Facebook to spread the word about her horrific experience…
"A week ago I decided to pick at what I thought was a giant under the skin pimple because it had been hurting for a while and got too painful to ignore. Within an hour my entire face swelled up and HURT. It felt like something was going to burst out of my skin.

I went to the emergency room and they said it was a very serious case of Cellulitis, which is  version of a Staph infection, but instead of having a head like a Staph, it effects the deeper cellular tissues with no main source to attack. Since it was on my face, there was a huge risk of it spreading to my brain or my eyes causing me to go blind.

Thankfully it is finally healing and my face is going back to normal. BUT I want to share this because this most likely happened from bacteria getting on my eyebrow pencil brush. I'm super strict on washing my face/beauty blender/brusher, but I never ever thought to disinfect my eyebrow spooly. If you wear makeup PLEASE make that a step in your clening routing!!!! It's a small thing to do to avoid a painful, expensive, and traumatizing infection on your face."
when you go viral for being ugly pic.twitter.com/anwVTHGusH

— katie (@katiewright) August 1, 2017
She has also been keeping everyone updated on via her Twitter account.
the swelling difference from the Staph pic.twitter.com/elXbLnhLfG

— katie (@katiewright) August 8, 2017
She also has a GoFundMe page to help fund her medical bills… but some people aren't that happy about this.
People are really pissed that I made a gofundme for my medical bills? A guy made one for potato salad. No ones forcing you to give.

— katie (@katiewright) August 8, 2017
So, the lesson here is to stop thinking that this won't happen to you and make sure you are washing your makeup brushes thoroughly to avoid bacteria spreading.
It may seem like a waste of time, but if you are avoiding something as awful as this then it is definitely worth spending an extra ten minutes a week doing this.
Advertisment
Next Post