Advertisment
Peter Kay is on of Britains most loved comedians. We all know Peter Kay through either his acting, singing or stand-up tours and there's no doubt that this man has a genius mind. But what else do you know about this loveable character? Here are a few things you probably didn't know about Britains most successful comedians!
1. He's a real home bird.
Peter hasn't moved away from his home in Bolton like a lot of stars do. He's resisted the bright lights and the big city of London & I don't blame him really!
Advertisment
'Staying in Bolton has been hugely important for me and my family. I like to be low-profile and keep my head down. I still go up to the Co-op Late Shop for a bottle of Tizer.'
Peter was born in Bolton on the 2nd July 1973, but his mother, however, originates from County Tyrone in Ireland.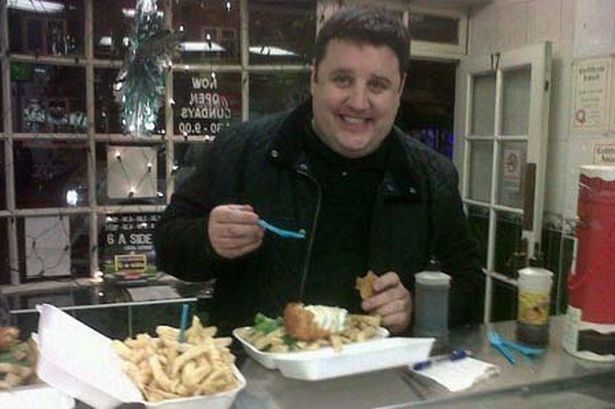 2. His mum is his biggest critique.
Peter always shows his mum the scripts for all of his shows before he performs to make sure they're clean!
"My mum vets all my shows! I always get a critique from her and she's very harsh…. "Don't swear. Take that out!" And you know what? I always do."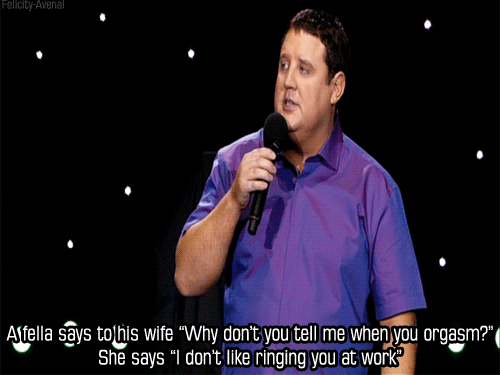 3. He's not just a comedian and actor.
He's known for his singing as well. Peter has had no less that five top ten singles in the chart's and three number ones! You could say he's been more successful than a lot of singers out there.
4. Not everyone needs a degree to succeed in life.
Peter left school with just one GCSE which was Art. He worked in supermarkets, a cash and carry, bingo hall and a toilet roll factory just to name a few, before he found stardom. A lot of the character from Phoenix Nights were based on people he'd met in these places. It just goes to show you don't always need to have the qualifications to succeed in life, just as long as you're determined and believe in yourself.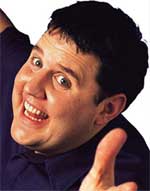 5. Peter Kay isn't loved by anyone.
And when I say anyone I mean the one and only Liam Gallagher. Peter is loved by a lot of people but disliked by a certain few,  some years ago, Peter made a joke about a white fur coat that Liam wore to the NME awards. Liam being Liam has decided to hold the grudge against Peter and still not forgiven him to this day, his brother Noel even said that Liam wouldn't stop swearing on the tour bus when someone turned Peter's Tour DVD on. If you don't want to get the pi*s taken out of you by a famous comedian, then don't wear hideously ugly clothes…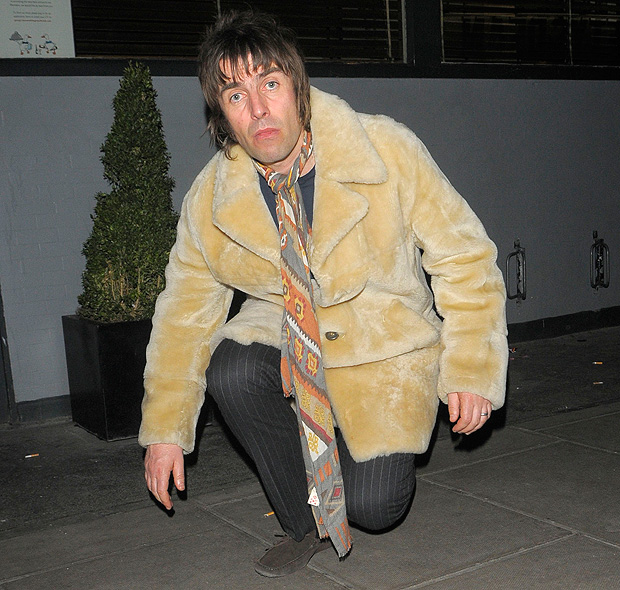 Oh & to top it off, Peter called Liam a "knobhead" at the Brit Awards in 2010 when Liam threw a microphone into the crowd.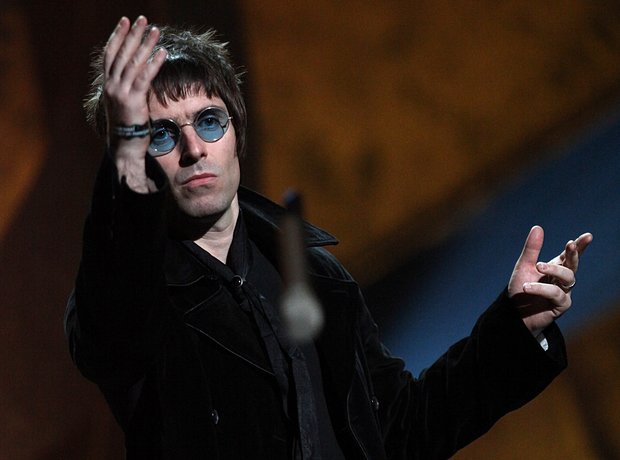 6. Peter doesn't drink alcohol.
You'd think by the way he composes himself and his cheery demeanour, that Peter liked a cheeky tipple down the pub from time to time. Well, Peter is actually teetotal and hasn't drank any alcohol for quite a few years. His father sadly passed away in 1999 due to alcoholism at the age of 59.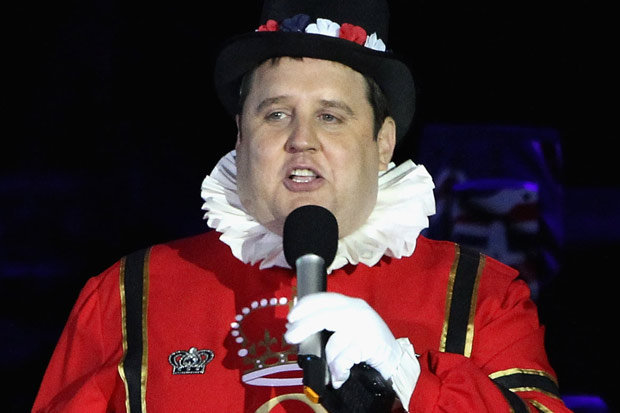 7. Peter won the award for funniest joke in 2013.
Do you remember what the joke was? Even this joke was clean – no swearing!
'I met a Dutch girl with inflatable shoes last week, phoned her up to arrange a date but unfortunately she'd popped her clogs.'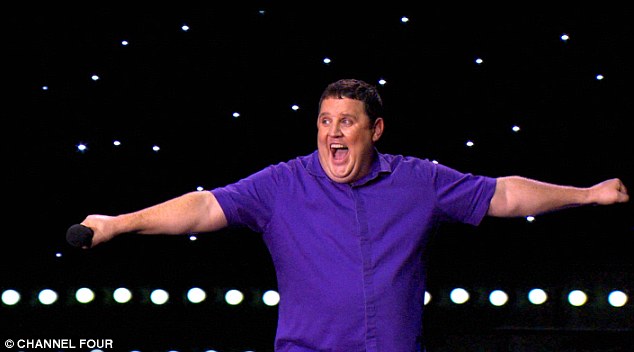 8. He's appeared on Coronation Street a couple of times.
If you're a fan of the soap, you'll remember Peter appearing in the show in 1997 as a thief who steals from the corner shop and he also appeared in the show in 2004 as Eric Gartside, the man who took Shelley Unwin on a date. Remember that episode?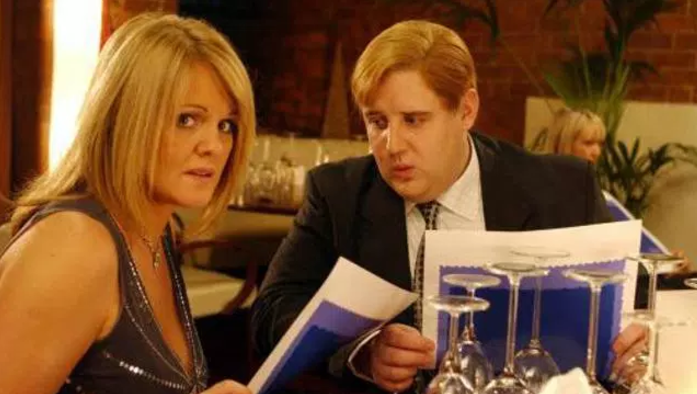 Coronation Street wasn't actually his first TV debut, Peter appeared in the Granada film Two Minutes, also known as Driven to Distraction.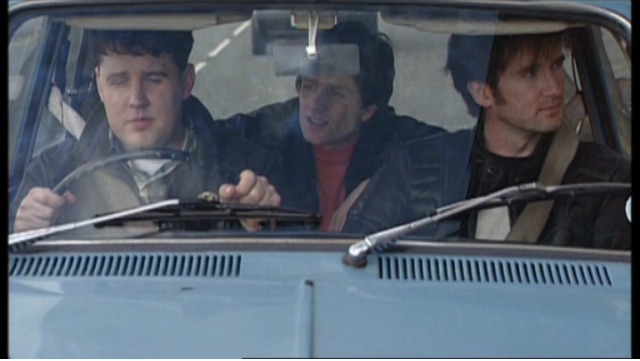 9. Peter became famous after winning a contest.
Peter came first in Channel 4s "So you think you're funny?" in 1997. In fact, he beat fellow Northern funnyman Johnny Vegas to the top spot and the gig was hosted by his future Phoenix Nights co-star Dave Spikey. He went on to bring us Phoenix Nights in 2001 then Max and Paddy's Road to Nowhere and a couple of years after.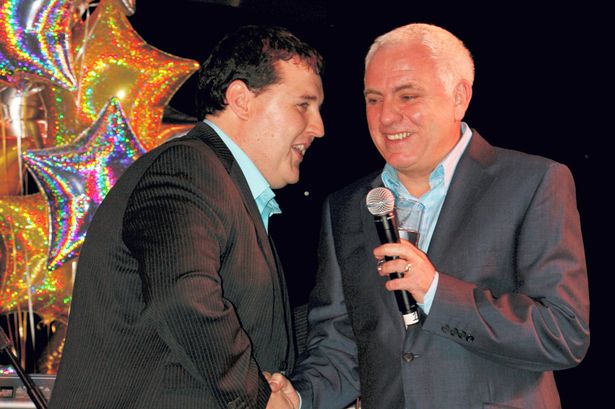 10. Peter's favourite job was working at his local cinema.
"I got to see all the movies for free, got free sweets and I told people endings of films as they were going in, like 'I didn't know Al Pacino was in Ghost'".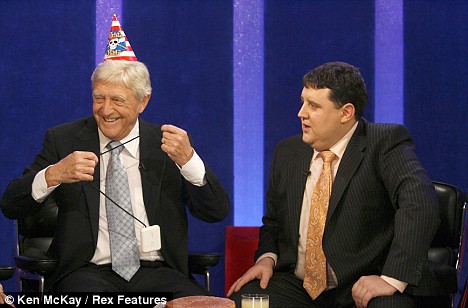 11. He has a lot of friends in the music business.
Kay is very popular among musicians which means he's performed at gigs like Live 8, Leeds festival, V Festival and at the Reebok Stadium with Elton John. Oh and we can't forget about him performing at the MEN for the Queen.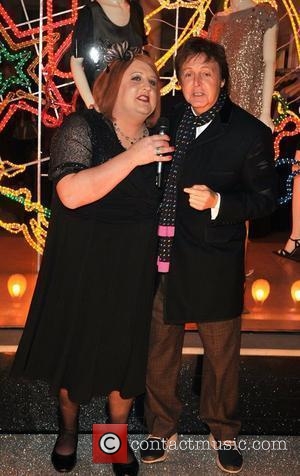 12. He is a record breaker.
In 2011-12, Peter became the most successful comedian of all time, playing to an audience of 1.2 million fans. He was officially inaugaurated into the Guinness Book of World Records and in 2004, Peter was voted 46th most influential person in Britain.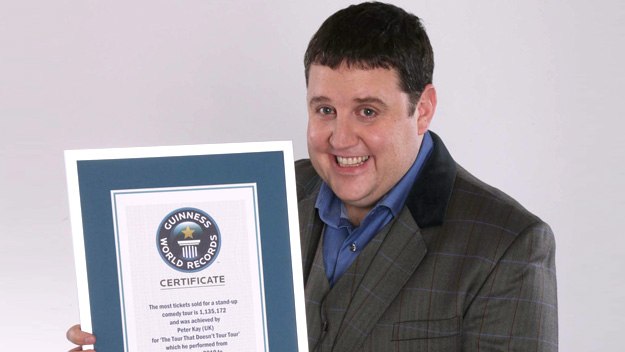 13. Peter isn't actually that tall.
Although he might look tall to us on TV, Peter is actually only 5ft8 can you believe it?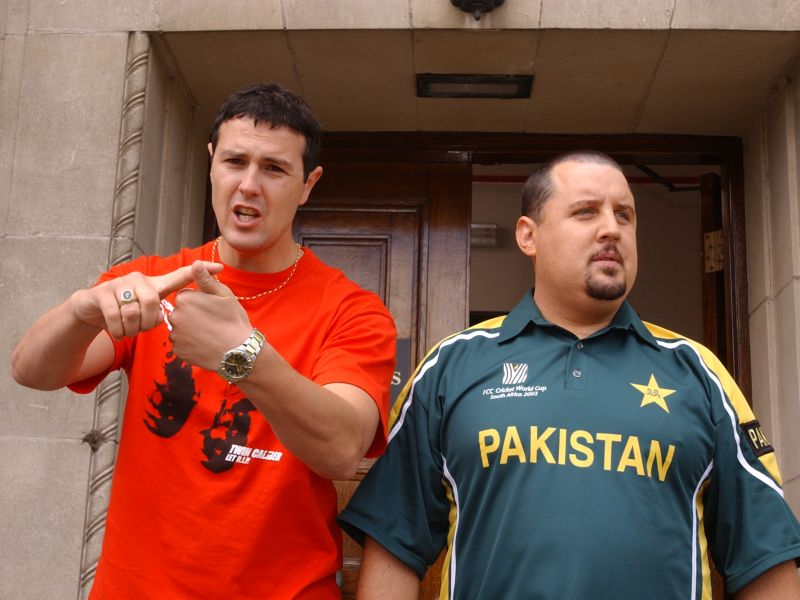 14. Peter has also starred in shows like Linda Green & Doctor Who.
In the 2002 series of Linda Green, Kay appeared as a pizza delivery man who ended up being a soulmate to the eponymous heroine, and in 2006 Kay starred in Doctor Who. His character, the sinister Victor Kennedy ended up being an alien called Abzorbaloff in disguise.
15. Car Share was the highest-rated new sitcom of 2015.
Sian said; "I was completely surprised at how successful it was," she admits. "I know how much people love Peter, but I was still worried they would be bored with the two of us stuck in a car and I might be responsible for Peter's first TV flop."
Series One also won a bunch of different awards, including A National Television Award for Britains Most Popular Sitcom and a BAFTA for Best British Male Performance in a comedy programme for Peter.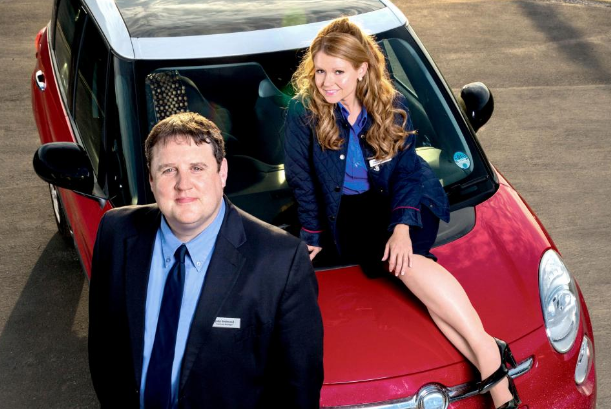 16. The chemisty between John and Kayleigh is real.
Peter and Sian have been friends since they met at Salford University over 20 years ago.
"Our relationship has never changed since our college days, we are still as silly and childish – so obviously whenever we work together we get along perfectly," explains Sian. "Casting Sian was the best decision I ever made," says Peter. "Besides, Sheridan Smith was busy filming Cilla!"
You may remember Sian and Peter from their earlier programmes like Britains Got The Pop Factor, Phoenix Nights and That Peter Kay Thing.
"I'm sure we'll always work together. We're the modern-day Terry and June, I found my Car Share buddy 23 years ago and I'd be happy sharing a car with Sian anywhere in the world… as long as she wasn't driving."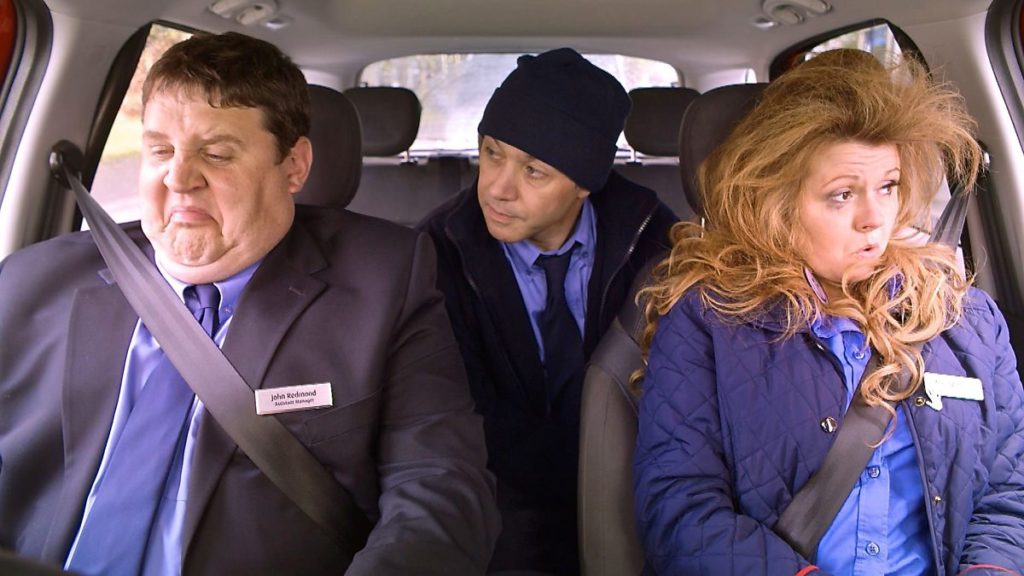 17.  It took Peter 176 driving lessons before he passed his test.
We see Peter (John) driving to work everyday in Car share which is pretty ironic because it took Peter 176 lessons before he passed his test. He started lessons in 1990 and didn't pass until 1996. He said his mum won't watch the show because he's not looking at the road while he's talking!
"She says: 'I can't enjoy it as you are not watching the road,'" grins Peter. "But I have told her that I can't act and drive."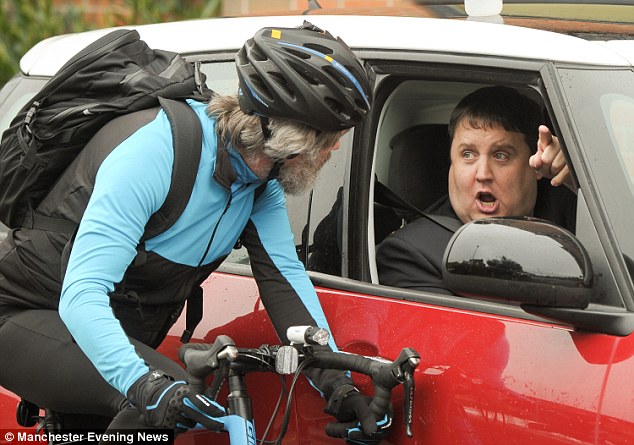 Advertisment
Next Post