Advertisment
How long do you think it would take someone to die in a coffin if they were buried alive?
Well, it's time to get a bit mathematical with things. A casket usually measures 84 by 28 by 23 inches, so its total volume is 54.096 cubic inches or 886 litres and the average volume of a human body is 66 litres. That gives you 820 litres of air, one-fifth of which is oxygen. If you consumed 0.5 litres of oxygen per minute, it would take almost 5 and a half hours before all the oxygen in the coffin was consumed.
Advertisment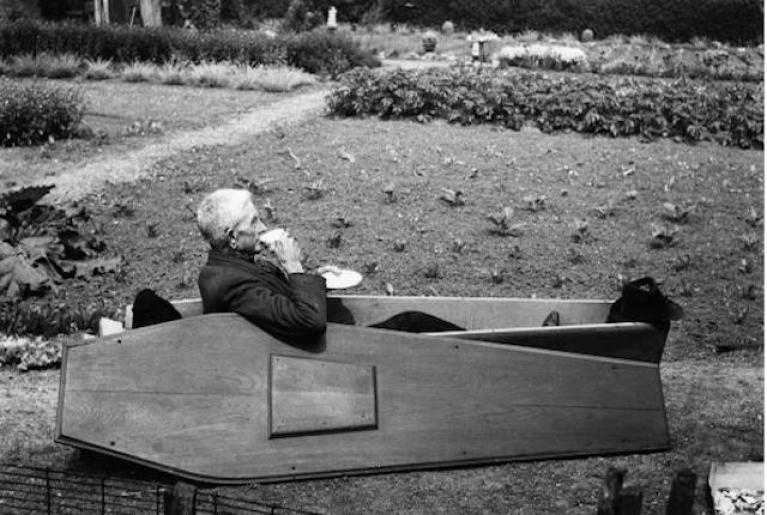 A coffin is usually very well sealed and you'd be six-feet in the ground covered in soil. It'd be like being stuck under a massive landslide or avalanche and the dirt is very heavy and dense so your chest wouldn't be able to expand.
"It'd be like concrete setting in the course of seconds," says Ethan Greene, Director of the Colorado Avalanche Information Center. 
Snow is extremely heavy but dirt/soil is even heavier and if you were able to move, the dirt would just get into your mouth and up your nose which would block your airways anyway.
"There's nothing someone [buried alive] could do. Once you're in there, you're in there," says Alan R. Leff, professor emeritus at University of Chicago in the pulmonary and critical care department.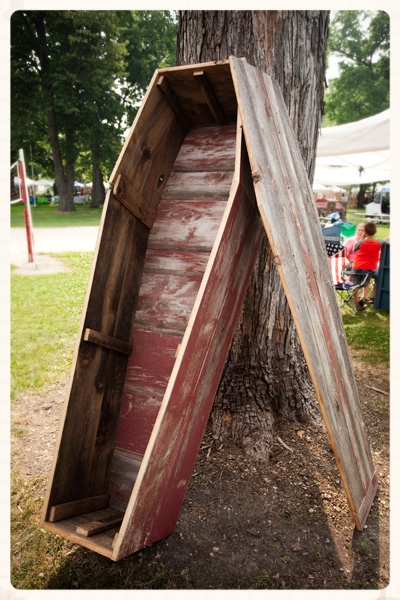 As the Carbon Dioxide builds up, it would make you feel sleep and you'd eventually fall into a coma before your heart stopped beating and the rest of your body followed.
"You might feel the suffocation, and it would obviously be terrifying," Leff says, but at the very least, you wouldn't be conscious during those last moments.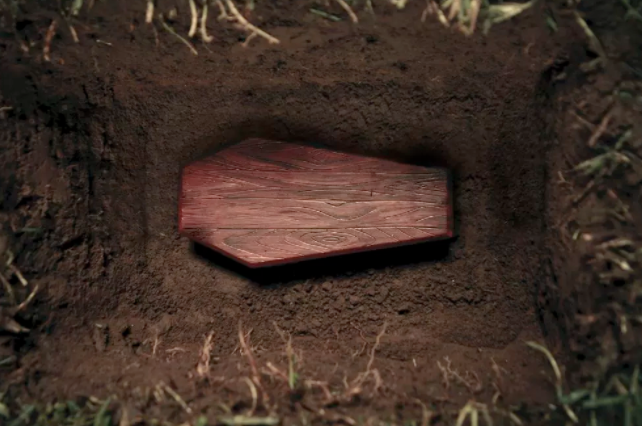 The average human would last 5 minutes but could last hours, depending on how fit you are. Smaller people would last longer as they wouldn't use up as much oxygen.
Here are some terrifying stories about people who were buried alive just to creep you out a bit more: 
1. Octavia Smith Hatcher
Octavia lived in Kentucky in the 1800s. She suffered an unknown disease and sadly slipped into a coma before being pronounced dead of unknown causes while still in bed. She was buried very quickly because embalming wasn't a thing back then and it was extremely hot in that region. Not too long after her burial, a few more of the towns people suffered from the same illness but the difference was that they woke up. Octavia's husband began to worry that he'd prematurely buried his wife so demanded her grave to be dug up. When they opened her coffin, they found scratches on inside the coffin and Octavia's nails were bloodied and broken and her face was contoured with fear.
2. Mina El Houari.
Mina was a French woman, who in 2014, flew to Fez in Morocco, to meet a man she'd been chatting to online. Mid-date, she collapsed on the floor and instead of calling the ambulance or police, the man decided to bury her in a shallow grave in the back of his garden. After a couple of days, her family filed a missing person report and police finally found her in the back of the man's garden. The man confessed his crime and was charged with manslaughter.
3. Mrs Boger.
Charles Bogers wife died of unknown causes in 1893 and was pronounced dead. She was promptly buried but a short while after one of Charles' friends told him that his wife had collapsed from hysteria and could have possibly died. Charles and his friends dug his wife's coffin up to find the glass of his coffin smashed all over her, her shroud and robes were shredded to pieces and her body was turned over. Her fingers were also entirely missing and nobody knows what happened to Charles Boger after this discovery.
4. Angelo Hays.
Angelo was a 19-year-old boy from a quiet village in France. One day, he was out riding his motorcycle when he was tossed from his bike headfirst into a brick wall. He was buried three days later but the police grew suspicious because Angelo's father had recently insured his son's life for 20,000 francs and the inspector wanted to investigate the claim. His body was exhumed just two days later, only to find he was still breathing and his heart was barely beating. He was taken to hospital and had to go through many operations and a lot of rehabilitation. Angelo went on to invent a security coffin to ensure the survival of a premature burial. He became somewhat of a celebrity in France.
Advertisment
Next Post