Advertisment
1. Eating a cake that's shaped like a Caterpillar at birthday parties.
Why the hell not?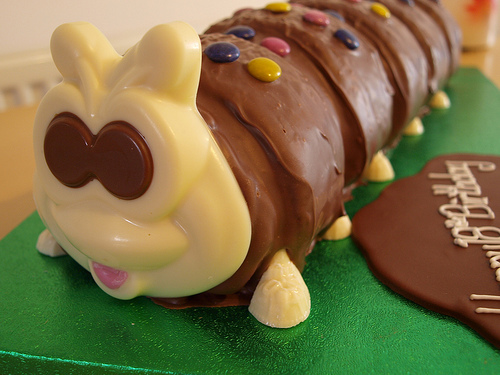 Advertisment
2. BBQing in the pissing down rain.
You just can't plan anything in this country really, so when you tell your friends on the sunny Thursday to come to yours that Saturday for a BBQ, you can't really back out of it…even if there's torrential rain.
3. Eating a kebab or cheesy chips after every night out.
It's just a thing you have to do, especially if you don't want to wake up with a stinking hangover. That 3 am kebab is sure to soak up those 10 double vodkas you consumed over a couple of hours.
4. Finding your nearest beer garden every time the sun comes out.
It's like as soon as the sun comes out, even if it's still freezing cold outside, it's just become a tradition to get yourself down to a beer garden as soon as possible. How many times have you gone to a beer garden and then it's started to piss it down?
5. Guy Fawkes night.
There always a load of you huddle up in a little circle, freezing your bits off whilst watching fireworks, that unless you're at a proper display, usually end up going wrong and flying into next doors garden.
6. Going on a group holiday and causing absolute havoc everywhere you go.
We're known for creating a bit of a mess everywhere we go. Just look a Magaluf for example, some of the states you see going there give us normal ones a bad name. Not every British person wants to get absolutely tw*tted, slept with a different person every night and strip off naked in the middle of the strip. Some of us are actually half alright…
7. Eating Mince Pies but ONLY in December.
Mince Pies taste like shit to me, butI'm one of the few exceptions. Most people fill their cupboards up with these little festive treats until they can't physically eat anymore & they've piled a stone on.
8. Drinking snake bites and cheeky vimtos like they're juice.
Anyone who went to uni in Britain in the last 20 odd years will get this. They're cheap, taste good so you drink them quickly and they get you super pissed. So drunk that you wake up not remembering what the hell happened the night before.
9. Chanting "down it" at people when they lose in a drinking game.
You've got to scream at someone "down it" when they're drinking an alcoholic beverage quickly. You have to shout it really for them to finish their drink, it's the rule.
10. The fact ice cream vans still go around in the middle of winter.
Let's face it, we don't really get a summer in this country, we just get a slightly warmer winter, so people who think it's mad that the ice cream man comes around in winter clearly haven't experienced Britain for 12 months of the year. You can experience four seasons in one day here so you could be happily playing outside with your ice cream and then all of a sudden, you're piss wet through because storm Monica's decided to hit three weeks early.
11. Having terrifyingly creepy kids TV characters.
No, Mr Blobby wasn't cute or funny, he was fucking terrifying. It's like Rosie & Jim, they were fun to watch when you were four but looking back now, they were kind of creepy when you think about it, they just used to sit there and kiss each other randomly for strangely long amounts of time.
12. The people go on shows like Naked Attraction & aren't even in the slightest bit embarrassed about it.
How is this a thing now? I completely get the concept and fair play to you if you feel comfortable about getting your dangler out in front of the nation but blimey! Not leaving much to the imagination, are they….
13. Moaning about the weather has just become a British tradition.
If you don't moan about the weather every day of your life are you sure you're actually British? It's become quite a British tradition to just moan and moan about how crap the weather is.
14. Eating a full English breakfast and genuinely convincing yourself that it'll cure your hangover.
It might not cure your hangover but it'll definitely fill you up and make your blood pressure shoot through the roof. They taste so damn good though so who cares? I'd much rather have a full English breakfast than one of those boring continental breakies you get in hotels 😂
15. Putting the kettle on as soon as any shit goes down.
What does tea solve? Everything. It solves everything.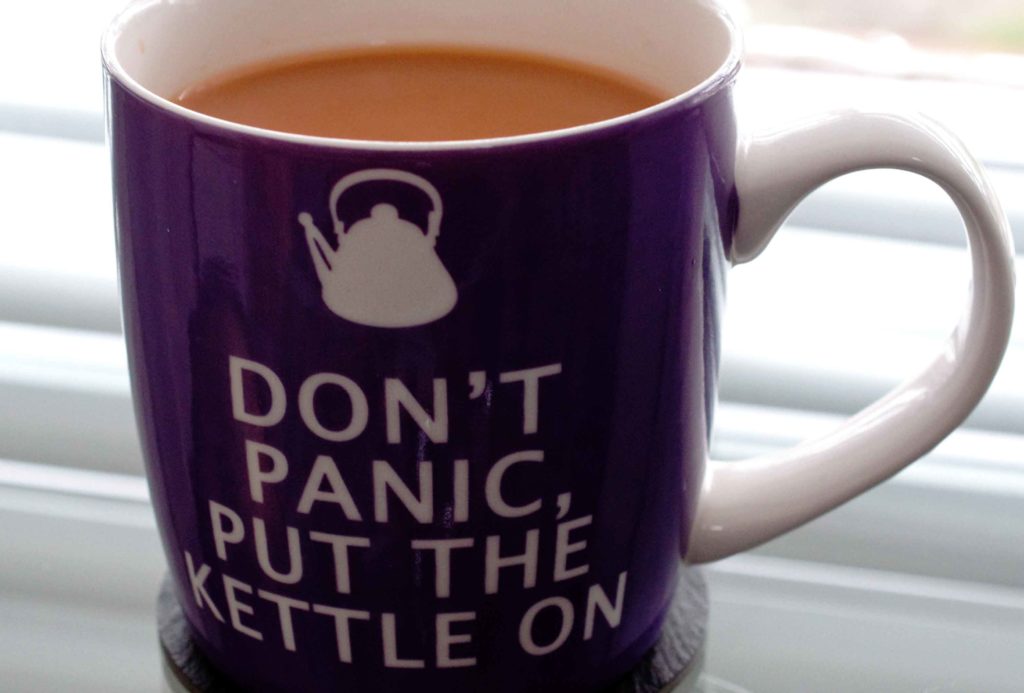 Advertisment
Next Post