Advertisment
We've compiled a list of the most British foods. How many have you had? Can you call yourself a true Brit?
1. Fish and chips
Having an urge for fish and chips is like nothing else – piping hot, salty, vinegar-covered chips with a piece of cod covered in a light, crisp batter is simply British food heaven.
Advertisment

2. Scotch egg
A whole egg, inside meat, inside breadcrumbs. Sounds like something Heston Blumenthal dreamt up but oh no, it's the scotch egg, the perfect snack!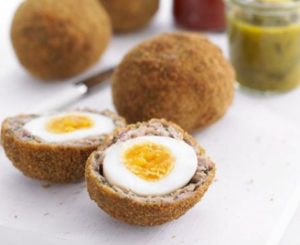 3. Sausage roll
Ahh the humble sausage roll. Brought to us by Greggs (and elsewhere but let's face it, the best are from Greggs) this is a workman's favourite snack and a truly British delicacy.

4. Cheese and onion pasty
If you've ever been to Cornwall (or to be honest, Greggs – it's another one of their top sellers), you are likely to have had a cheese and onion pasty.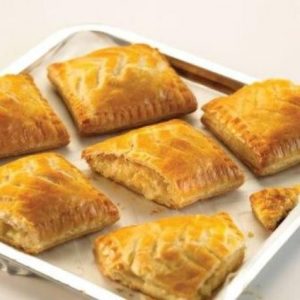 5. Dairy Milk chocolate
If there's one food us Brits do better than anywhere else it's chocolate and it doesn't get much better than a bar of Dairy Milk.

6. Creme Egg
This seasonal favourite is brought to us by the same British company who make Dairy Milk. Cadburys, we salute you for producing these amazing British chocolates.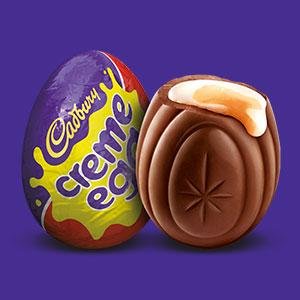 7. 99 ice cream
There's nothing better – or more British – than enjoying a flake 99 on a summer's day. Of course you'll get little change from a fiver for one these days but oh well, we still love this British summer classic.

8. Fab ice lolly
And while we might enjoy a flake 99 when out and about, our go-to ice lolly when at home is definitely a fab. It's well… fab!

9. Roast dinner
A Sunday classic – nothing beats a roast. A plate covered in roasted meat, potatoes and vegetables and topped off with a Yorkshire pud (another British winner) is one of our nation's top meals.

10. Chips and gravy
A northern classic and a winning combination, any true Brit will have eaten chips and gravy.

11. Chips and curry sauce
A little more adventurous but just as delicious, you can't beat chips and curry sauce.
 
12. Pork pie
There's nothing better than a classic pork pie. With a thick, crisp crust plenty of meat and the all important jelly, it's a British favourite.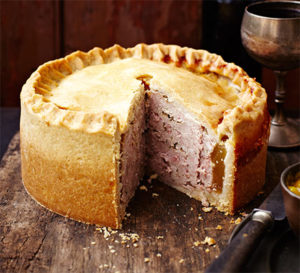 13. Strawberries and cream
Did someone say Wimbledon? Strawberries and cream are absolutely delicious – another summer favourite.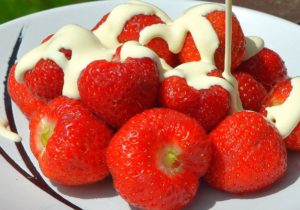 14. Walkers crisps
We all love Walkers crisps and Gary Lineker's adverts for them. Also fair play to Walker's for bucking the trend and putting salt and vinegar in a green packet and cheese and onion in blue – how very quirky and British of them!

15. Irn-Bru
If you've ever had a boozy one in the land of the thistle the likelihood is that you have drunk Irn-Bru.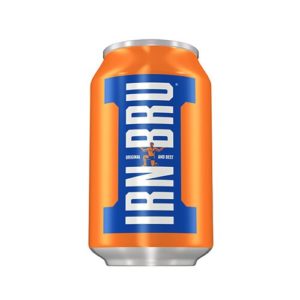 16. Welsh cakes
If the Scots gave us Irn-Bru, we can thank the Welsh for the humble Welsh cake. So simple to make and yet so delicious, they're the perfect addition to afternoon tea.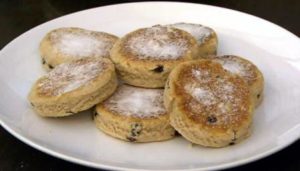 17. Full English breakfast
A full English really hits the spot after a big night out. There is surely no more British a combination than meat, eggs, bread and beans!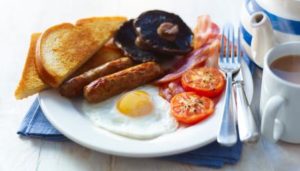 18. Shop-bought custard
Ambrooooosia! Nothing like putting a cardboard box in the microwave and poruing it's bright yellow contents over a crumble. Custard – we love you!

19. Rich Tea biscuits
So simple, so plain and yet SO good! Rich tea biscuits are the ultimate in the biscuit world and a well-deserved member of this list.

20. Chocolate digestives
Mmm choccy d's, the perfect dunking biccy. Just don't dunk it for too long!

21. Custard creams
I LOVE custard creams. Their swirly pattern and yellow packet make these the happiest of our British biscuits.

22. Bourbon biscuits
The custard cream's brown cousin is of course, the bourbon biscuit. It's chocolatey, it's delicious and it's very, very British.

23. Bacon buttie with brown sauce
No words needed. If you haven't had a bacon buttie go and have one. NOW.

24. Bangers and mash
Oak-smoked sausages and cheese and chive mash – bangers and mash has got a bit fancy these days don't you think? Let us not forget the simple past of this British classic – two pork sausages stuck in some fluffy mashed potato, yes please.

25. Hot cross bun
This traditional, Easter snack is available pretty much all year round these days. We're not complaining though – it's yet another winning British treat.

26. Screwball ice cream
I can hear the jingly tune of the ice-cream van coming down my childhood road as if it were yesterday. There was only ever one ice-cream that me and my mates would get as kids – oh yes, the screwball; ice-cream plus bubble gum is literally a kid's dream come true.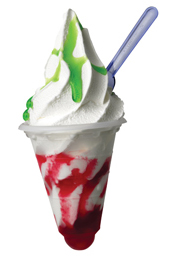 27. Scone and clotted cream
Whether you say 'sc-one' or 'scooo-ne' it doesn't really matter. If you've eaten the dense, sweet bread of a scone with a big helping of clotted cream then you, my friend, are a true Brit.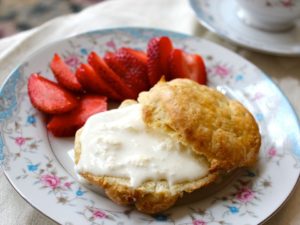 28. Crumpets
Have you seen that you can get giant crumpets nowadays? I'm not surprised to be honest, a snack as tasty as this British classic could only have been improved by making it bigger!

29. Pork scratchings
Part of me finds these gross (especially the soft ones) but give me a crunchy scratching after a few pints and I feel one thing and one thing only: British.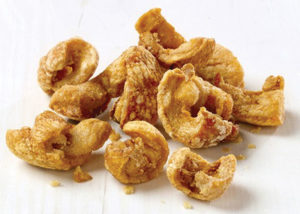 30. Giant Yorkshire pudding
Whichever mastermind decided to take the best part of a roast dinner and make it the PLATE deserves a medal in my opinion.

31. Beans on toast
Beans, beans, good for your heart, the more you eat the more… British you become.

32. Eton mess
Well lar de dah, this dessert was given to us from the oh-so-posh and oh-so-British school of Eton College. Don't mind if I do!

33. Trifle
A bit less posh but no less British, nothing quite beats a booze-soaked sponge finger!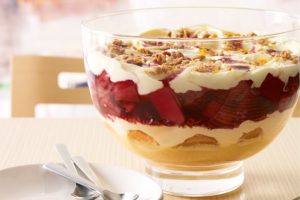 34. Crisp sandwich
Other nations might think we'd lost it knowing that us Brits eat crisp sandwiches. Well yes, I'll admit it's not going to win any Michelin stars, but the combination of crisps and bread is bloody good if you ask me!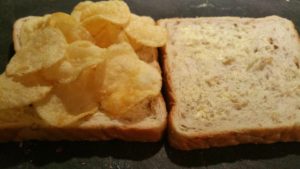 35. Shepherd's pie
Another day, another pie. This one, the shepherd's, is filled with lamb and topped with mash. Are there any combinations of meat and potato us Brits can't think of!?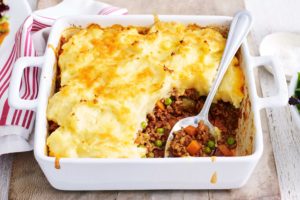 36. Jam roly-poly
This dessert is one of our favourites – warmed in the oven and served with ice cream or custard, it is delicious.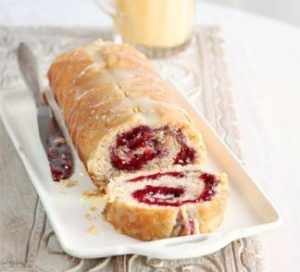 37. Shortbread
Mmm, the crumbly, buttery, sugary flavour of shortbread. Sometimes given on school trips when we were growing up, making this the perfect addition to our list of the best of British food.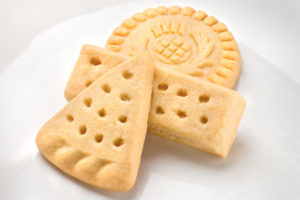 38. Iced bun
Bread + sugar = a Brit's food heaven.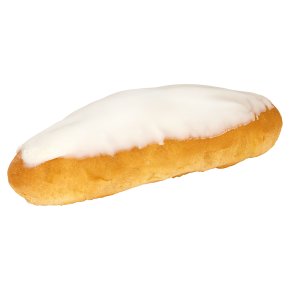 39. Haggis, neeps and tatties
We've got our Scottish friends to thank for this winner. The rich, deep flavour of the haggis is accompanied perfectly by the lighter flavour of the 'neeps' (swede) and the whole lot is combined by nothing other than mashed potato. Delicious!

40. Bubble and squeak
This is the perfect winter warmer and more importantly the best use of leftovers we know of. If you haven't had bubble and squeak then your Britishness is very much in question!

Advertisment
Next Post