Advertisment
'Blanket', the baby from that famous balcony picture is now 14, see how he looks now!
We have all seen that picture a thousand times of Micheal Jackson in a hideous red top dangling his baby over the balcony with a towel over its head. It is safe to say that Jacko didn't really look fully in control of that baby, that's why he made headlines for all the long reasons for that picture. The press were not happy, launching a full scaled attack on the former pop star for taking these undue risks with this young baby.
Advertisment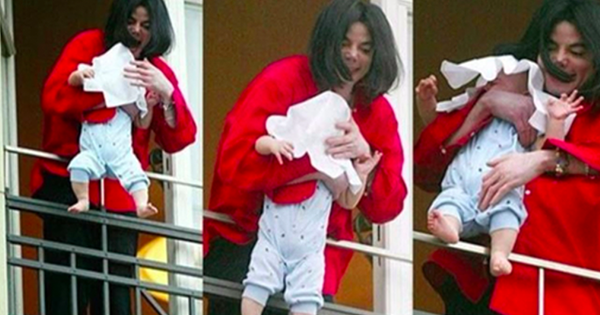 He did issue a formal apology in all fairness, stating: 'I offer no excuses for what happened. I got caught up in the excitement of the moment. I would never intentionally endanger the lives of my children'.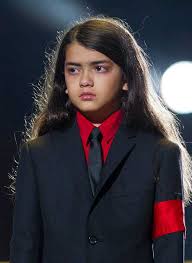 The mother of baby 'Blanket' was never revealed as she was allegedly a surrogate paid $20,000 to carry the child for Micheal Jackson. Jackson kept this quiet and dodged the question of the mother of his child. There was a strong rumour that the mystery mum was a Mexican, chosen by MJ for her light skin. Micheal stuck to his line of 'We have a contractual agreement' and point blank refused to engage further.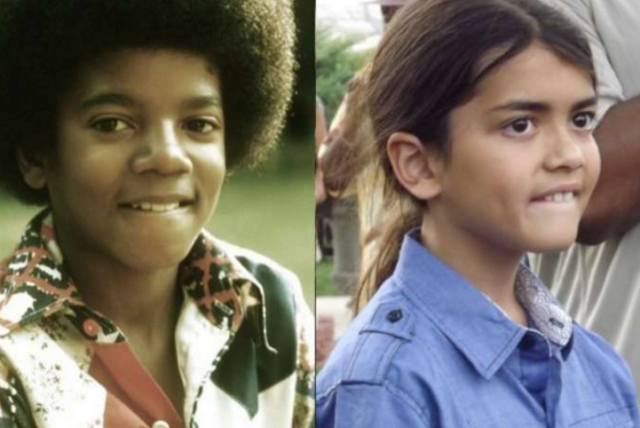 The above picture shows Blanket and Micheal at a similar age or around 9. Even at that age they definitely had some extremely similar features. Nowadays though, Blanket looks the spitting image of his dad Micheal Jackson. It is scary how similar they look. Whether it has anything to do with the whole balcony fiasco or not, Blanket has opted to change his name and is known as Bigi nowadays. Hmm, although I wasn't keen on Blanket, he may well have just picked the only name in the world which is worse.
Blanket today at 14 years of age:
Just look at the resemblance!
In a more recent documentary, Blankets grandmother told of why Blanket changed the name, stating that Blanket resented this because he thought it was a stupid name. I tend to agree with him. Due to the name and because of who his father was, Blanket had a tough childhood and was reportedly bullied as a younger child. He has thankfully overcome all of this now though.
Above is the video footage of that crazy and stupid balcony fiasco from Micheal Jackson. It took place at Hotel Adlon which is in Berlin. The incident took place in 2002 because Jackson got 'caught up in the moment'.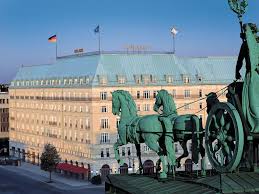 Blanket or Bigi is coping well with the sad passing of his father and has developed his own person, despite all the attention he gets due to his father. He is apparently very quiet though, his sister commenting that when he changed his name that he should have renamed himself 'the invisible boy'.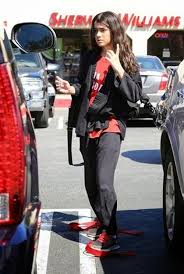 Unfortunately, Bigi isn't looking to follow his legendary late father, The King of Pop, into the music industry. This is what was wished of him from the majority of the public. We all hoped that his talents were equally as similar to his looks which he has inherited from his father.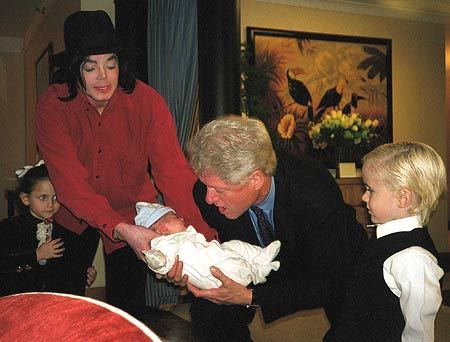 After Micheal Jackson passed away in June 2009 due to a cardiac arrest, his mother Katherine Jackson, took legal guardianship of Blanket.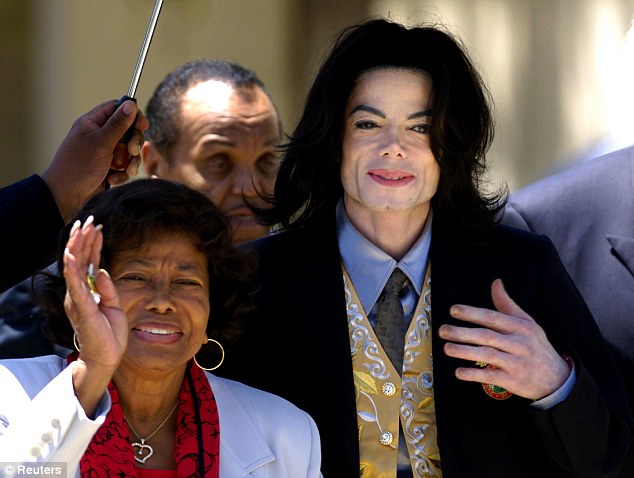 Debbie Rowe, who was not the birth mother of Blanket, but was married to Micheal Jackson has since received some visitation rights to remain in contact with Blanket.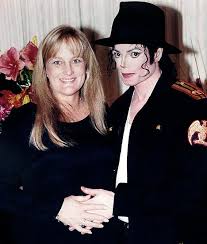 Advertisment
Next Post