Advertisment
These shoes from the high street retailer, Misguided, are almost identical to a pair from Valentino but are over £500 cheaper!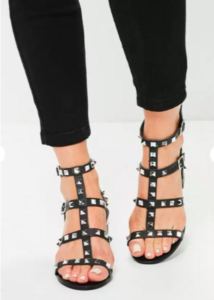 Advertisment
The shoes, which retail at an affordable £30, are ever so similar to the designer pair.
Lots in common
Both are matt black and embellished with raised, square studs.
They both have a chunky, block, mid-height heel.
Finally, both pairs feature a central strap with three horizontal straps going over the feet.

Minor differences
There are minor differences between the shoes, but these are so minor, they don't seem worth an additional £500.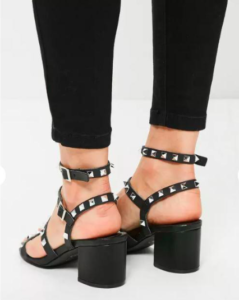 The Missguided pair feature silver studs, whereas the studs on the Valentino heels are rose gold.
Also, the cheaper pair have an additional ankle strap and buckle, taking the design higher up the leg. Some would argue that the addition of the ankle strap and buckle makes the Missguided pair both nicer and more practical for a night out.
Another small difference is that the Valentino pair are an inch taller.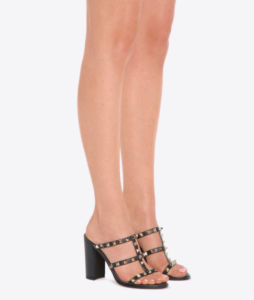 Despite these minor differences, it's easy to see that the shoes have more in common than they have different.
Of course, the biggest difference is the price point – you could buy 17 pairs of the Missguided heels for the price of one pair of the Valentino ones!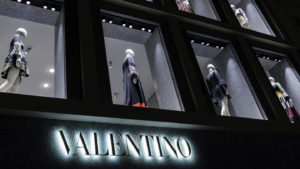 A popular choice
We're not the only ones interested in the bargain Misguided heels – they have been selling really fast on the company's website. Not only that, the shoes have been getting tons of five-star reviews from happy customers, proving the shoes are as good in person as they look in the pictures.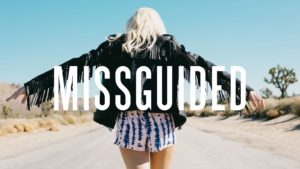 One lady said: "Really nice shoes, look great on and fit perfectly".
Another agreed: "I ordered these the other day and I love them very glam".
Glam they certainly are.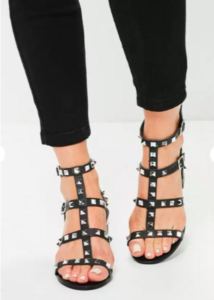 Paired with a cropped jean and nice top, these shoes will definitely be the je ne sais quoi of any outfit, night or day.
Advertisment
Next Post