Advertisment
The makers of our favourite chocolate bar, Mars, are bringing out a new, healthy(ish) treat.

Advertisment
That's right, as well as making millions from Brits who love their traditional, chunky, caramel flavoured chocolate bar, the company will now be profiting from the more health conscious of us out there.
The new chocolate will be called the goodnessKNOWS bar. It's an unusual name choice but presumably the name refers to the sentiment "goodness knows how this bar is so low calorie and yet tastes so good!"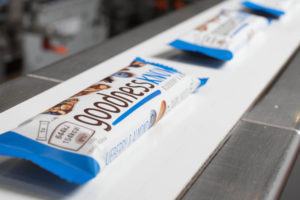 Low calorie it is too, the bar is just 154 calories. When you compare this to the 260 calories in a Mars bar you can see why the chocolate bar is so appealing. Don't be put off by the low calories though, the bar is still jam-packed with flavour. It's a dark chocolate bar stuffed with oats, fruits and nuts. Clearly the chocolate makers have used naturally occurring sugars to maintain the sugary flavour we love, while keeping the calories down.
As if that wasn't enough to entice you to buy this new, exciting bar, there's a socially conscious aspect too: Mars will donate 10 percent of all profits from the chocolate bar to community projects in the United Kingdom.
"This is our biggest brand launch in 20 years – not only do our four snackable squares taste great, but we are also very proud that the brand will spread a bit of goodness in communities across the UK by donating 10 percent of its profits to good causes," said Rebecca Shepheard-Walwyn, Brand Director of the new goodnessKNOWS brand.
Vice President of Marketing at Mars Chocolate UK, Michele Oliver, agreed adding that the goodnessKNOWS bar "has been created to fit in with people's busy lifestyles, coming in four snackable squares that can be enjoyed all at once or eaten throughout the day. However, it is not just snacking on the go – consumers increasingly want products that match the values they live by, and this is where goodnessKNOWS comes in."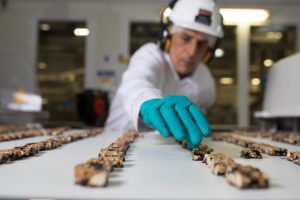 Clearly Mars likes the idea of giving back to its customers. Oliver continues: "Not only is it a great-tasting treat, it provides the consumer with that little bit more – a product that can help to spread a little bit of goodness in their communities by giving back to good causes in a small way."
Mars have not released a new product since 1997, a whopping 20 years ago. When you consider that stat, the chocolate manufactures must be really certain they've filled an untapped market here and we'd have to say that we agree.
Move over sugar-free Coke and the Maccies salad, there's a new healthy snack in town!
Advertisment
Next Post