Advertisment
Who doesn't love Lidl? Gone are the days of being mocked for shopping in Lidl, Aldi and Netto…these are now the places to go! Doing a full weekly shop in the likes of Tesco and Asda is now a rarity. And Lidl has gone and outdone itself this time – the bargain store is no longer limited to food groceries only, stretching to homeware and clothing also. And this latest bargain to hit Lidl will knock your socks off.
It's getting to that time where kids are finishing school for the summer holidays, and although thoughts of school are a far distance away, we can't help but have that looming feeling of september approaching in our minds. And for the parents out there, you will totally empathise with that horrendous last minute rush of getting everything ready for school in the last week of august. From stationary, to lunch boxes to school bags to school uniform…we really do forget how much preparation is required to get our little ones all ready and prepared to go back to school.
Advertisment
So Lidl have come up with a solution for this by releasing a new school uniform line within the next few days, which will ensure you avoid that last week of August stressful shop. And what is the best thing about this new school uniform line? You won't be surprised to discover…the price.
Lidl have started a supermarket war from their impressive prices, prices that we are fairly sure no other supermarket can match. The range includes all school uniform clothing items, from shirts to skirts…and is available for children aged 4-12. But something that is definitely worth noting is the fact that the items are all priced at the same cost, regardless of the size! Something that we don't see very often. The range is priced at £3.75, and goes on sale next Thursday – just in time for the beginning of the summer holidays.
This is not the first time Lidl have released a school uniform line, having released one last year and immediately selling out within a week!
The range includes polo shirts priced at £1.25 for two, and come in two colours: white and blue. Skirts and trousers are priced also at £1.25 (coming in black and grey).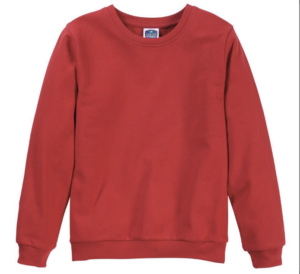 Sweatshirts and cardigans are priced at the same bargain of £1.25 (coming in red, navy and grey). So you can get your little one an ENTIRE uniform for £3.75!!!! You couldn't even get a Maccies for that price – amazing.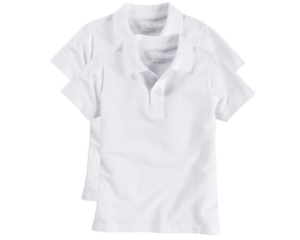 But Lidl don't stop at that…if you are looking to make your little girl stand out from the crowd you can get her a beautiful little pinafore instead of the classic skirt: priced at the bargain price of £2.99. If you need to get your little ones some extras such as plimsolls for PE you can get them a pair for £1.99, but if you're looking for formal school shoes have no fear – you can get LEATHER shoes for £6.99. Amazing. And not forgetting underwear, get your kids a pack of 5 for £1.79.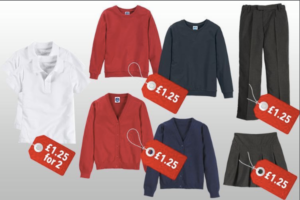 The new line is due to hit stores on 20th July, and has been such a hit already that rival bargain store Aldi have had to alter the price of their school uniform line – taking the price down from £5 to £3.75 in a desperate bid to rival Lidl.
Yesterday, the Sun put supermarket uniforms to the test by putting them through 40 washes, as this is the typical number of washes the uniform will go through each term. They tested Aldi, Tesco, Asda and Sainsbury's uniforms. Let's see whether the bargain supermarket Aldi was noticeably different to the other three supermarkets!
Sainsburys came in at the most expensive, costing a total of £14.50 – a huge difference between this price and the Aldi/Lidl uniforms. Tesco was the next most expensive uniform, coming in at £9.50, with Asda coming in third at £8.50. All three supermarkets were atleast double, and sometimes triple, the price of the Aldi/Lidl uniform.
Surprisingly, Tesco came top of the rankings in terms of quality, followed by Asda. Surprisingly the most expensive, Sainsburys, came in third place. With bargain stores Aldi/Lidl coming in last place. But considering the price, you could afford to buy new full uniforms regularly with the bargain uniforms from Aldi/Lidl, making sure your little one is looking fresh and clean every term!
However, Aldi/Lidl have addressed this finding with their uniform coming in last place, by offering customers a massive 200 day period where they can return the uniform for a number of reasons: rips, spills, and EVEN due to being outgrown?! Amazing, we are sold.
Advertisment
Next Post