Advertisment
At even the slightest sight of sunshine, all of us Brits rush to do one thing… and that's a BBQ. Even if it starts to drizzle, we don't let that British weather get us down because once we've declared we're having a BBQ there is simply no turning back.
So, what does this mean? Well, it means tops off, beers out and a race to Tesco to get one of the last, remaining bags of coal to get your BBQ started.
Advertisment
Absolutely no BBQ would be complete without these things…
1. Corn on the Cob
Burnt to a crisp, but still delicious. There is nothing like a barbequed corn on the cob to kick off your evening. This is probably the only bit of veg you are happy about eating when it comes to meal time.
2. BBQ Sauce
They don't call it BBQ sauce for nothing… this has to be the one, big addition to any BBQ you have. There's nothing more delicious than absolutely saturating your burger or sausages with BBQ sauce. The thought alone is making my mouth water now…
3. Stella
BBQs are such a great reason to get bevved up. So, when you pop to Tesco or Asda to get the essentials you always find yourself making your way to the alcohol aisle. Here, you spend ages deciding what crate of beer you're going to get… but in true British spirit, you need a can or bottle of Stella to pair with your t-shirt tan.
4. Strongbow Dark Fruits
This has to be one of the most summery drinks out there. There is nothing quite like an ice cold can of dark fruits to kick off the BBQ. You can never just have one of these cans though, can you? It's always four cans later where you're having an in dept conversation with that weird Auntie who's verging on being an alcoholic.
5. Pimms
Would it be summertime in Britain if you didn't have Pimms? You make a huge jug of this and use the BBQ as an excuse to get absolutely ar*eholed. Do we even need a better excuse than this?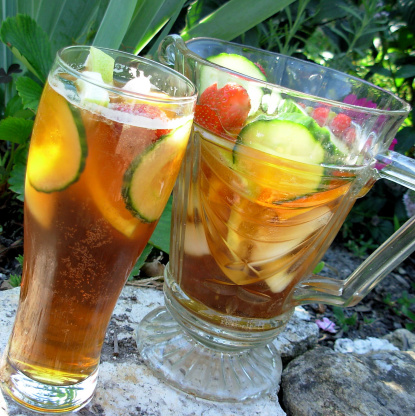 6. Burnt Sausages
Would a BBQ be complete without ridiculously burnt sausages? There is nothing more delicious than a sausage butty, but we have to admit that we actually kind of like the burn that comes with them.. don't we?
7. A salad that no-one touches
Why on earth would you waste your precious stomach space on the likes of salad when you can fill it to the brim with burgers, sausages and chicken? This is a no-brainer but every single BBQ wouldn't be complete without a salad on the table for aesthetic reasons.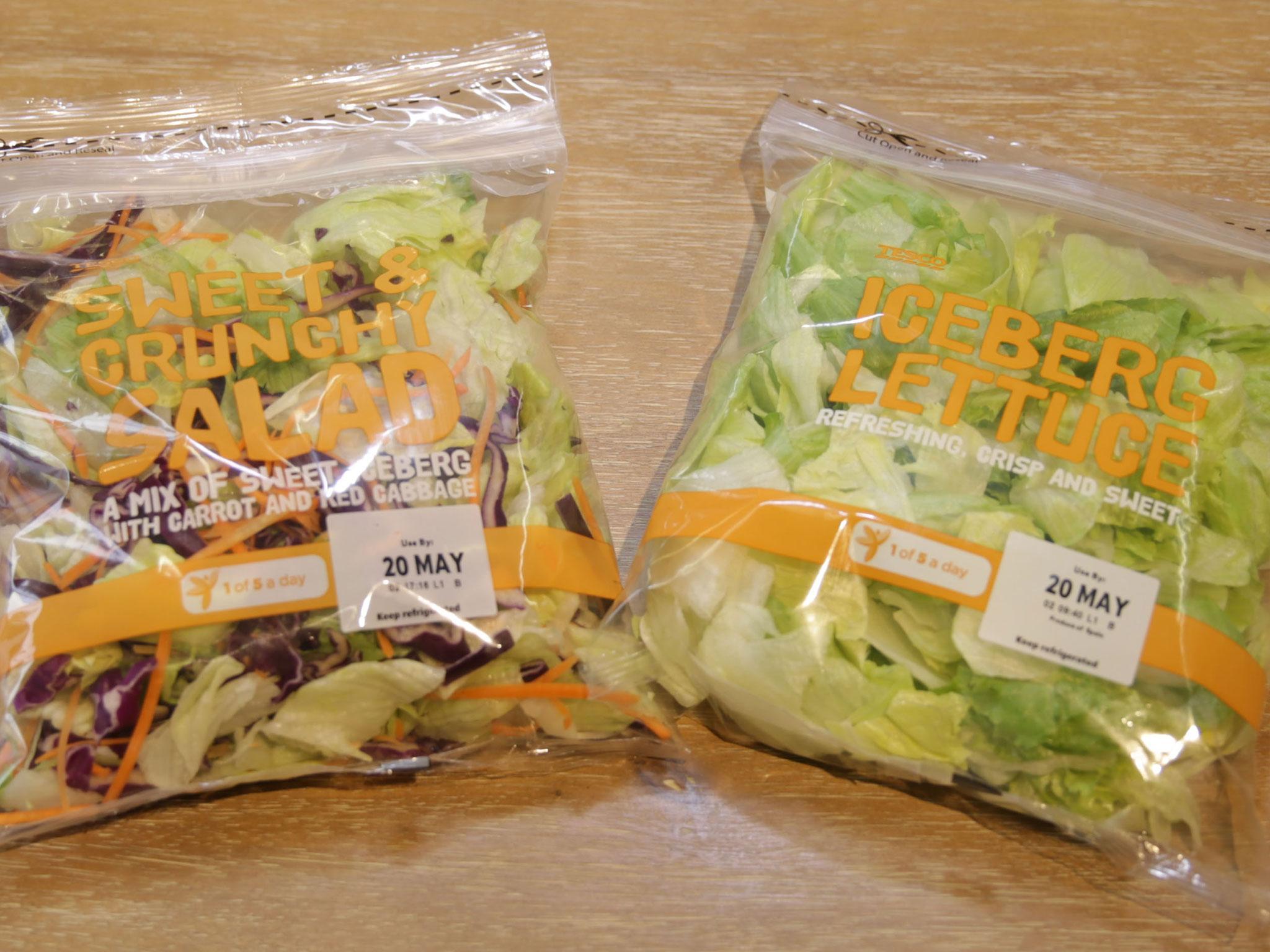 8. Soft white rolls
You can't be bothered getting different types of bread, so you eat your sausages in one of these too instead of getting hot dog bread.
9. Potatoes
Obviously, these aren't done on the BBQ, but spuds are a vital part of any meal. You have potatoes and all indulge in the buttery goodness. Every household does their potatoes slightly differently..
10. Choc Ices
At the end of every huge BBQ you need something sweet to complete the meal. If the ice cream van isn't available, then you opt for a choc ice from the freezer. These are always a good shout and make you feel even more summery than before!
11. Burgers
Obv every BBQ wouldn't be complete without burgers. If you're lucky and have a gourmet, BBQ-er with a skill level of 100 you will get bacon and cheese on your burgers too… that absolutely dream. Yes, please!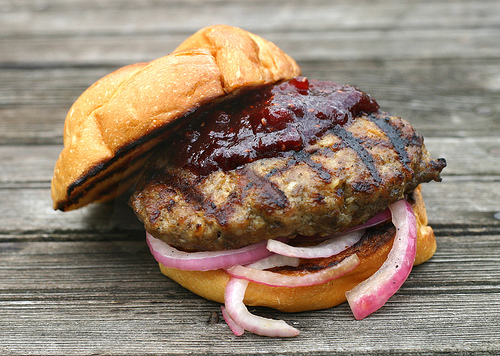 12. Vegetable Skewers
If you're feeling classy, then you whip a bit of halloumi on the veg skewers. Otherwise, these consist of pepper, onion and mushrooms. Absolutely divine when they're done on a BBQ!
13. Nice crisps and dip
Whilst you're waiting for everything to cook, you all sit round the table and indulge in some crisps. You probably opt for Kettle Chips or whatever is on offer. We all make the rookie mistake of eating too many crisps dipped in salsa before we get our food… disaster.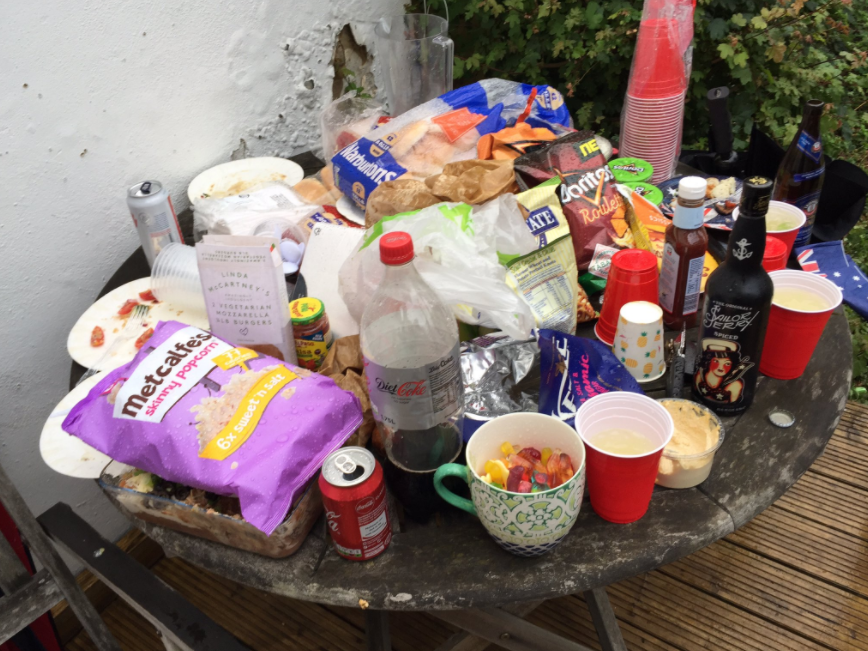 14. A baguette
Everyone gets a bit bored of having to cut it up, so you end up just ripping the baguette and having to deal with it. It gets to the point when you're waiting for your food that you end up scranning the full baguette and covering the whole of the butter with bread crumbs. Not cute.
15. Ketchup and Mayo
If you aren't into BBQ sauce then you settle for something with a little bit less flavour. Ketchup and mayo are a MUST have for every single BBQ. A burger without ketchup is like a Theresa May without a field of wheat.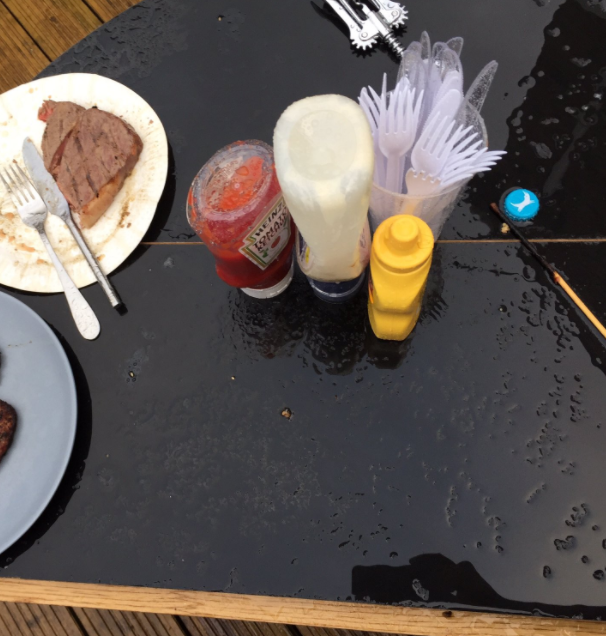 Advertisment
Next Post