Advertisment
We all remember our Prom, it was the best night of our adolescent lives. We spent months on end preparing for it and it was definitely the only thing that got us through the dreaded GCSEs.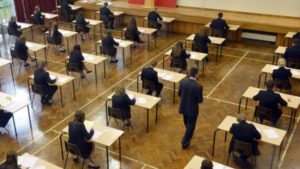 Advertisment
For us girls it was the most stressful night of our lives; we had to organise getting our hair, nails, makeup, spray tan all for one day.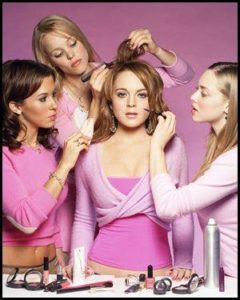 Not to mention spend months finding that perfect dress, we would spend our Saturdays endlessly searching for the perfect dress that would be flattering as well as make us stand out from the crowd.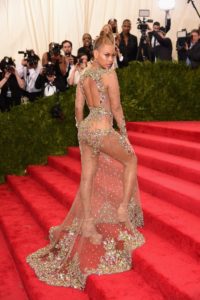 Yes – we know we could never challenge Queen B, but we definitely got our Prom posing inspo from Beyonce…a girl can dream eh?! And yes, we did spend hours practicing our pose in the mirror before the big night – how could we risk having bad prom photos? They would follow us around for life.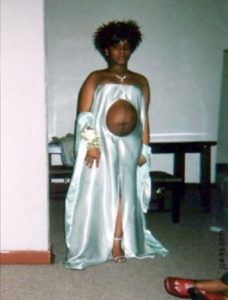 And not to mention, we had to makesure we avoided that awkward Samantha-Miley Cyrus situation in Sex and the City!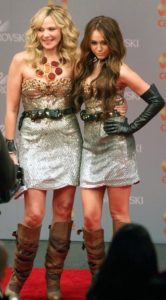 And we are guilty of not showing a single soul our dress until the big night – we couldn't risk someone getting the same dress as us. That would be the worst thing EVER, and something that we couldn't even think about! It would ruin our entire night.
Unfortunately for us, unlike Lizzie McGuire, we did not have a fashion designer on hand to design that perfect dress for us. Instead we had to head down to TK Maxx with our Mums on a Saturday and search for hours for a dress that you liked, and was your size.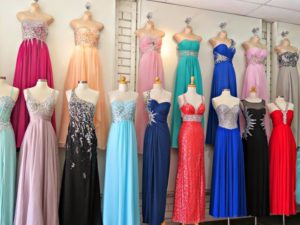 Did anyone else find themselves in that dreaded situation of having the perfect dress in front of them but being the wrong size? Absolute nightmare.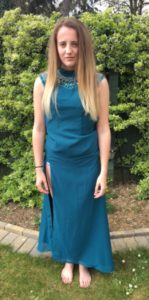 And when we finally found that perfect dress it was time to move on to the accessories. The colour of our dress was imperative before chosing our accessories…would be go for gold, silver, cream, black, navy?!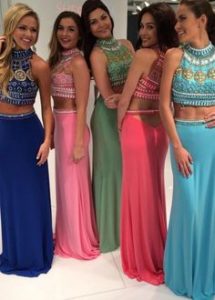 The possibilities were endless – but once we had secured the perfect dress we moved onto accessory shopping, and this is where we could really 'shine'.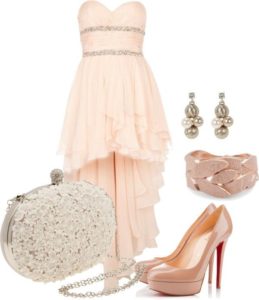 In the words of Carrie Bradshaw, we would 'jazz' our dress up with our accessories, with her wedding outfit to Big giving us all the accessory inspo we needed.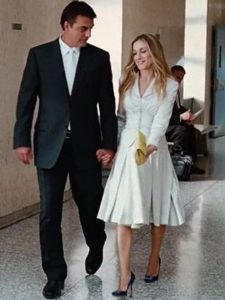 That clutch and those Manolo's were life, and made us realise how important accessories can be!
So when this group of girls  were getting themselves ready for prom, they did not allow the importance of accessories surpass them, in fact one of them made her accessories the most important aspect of her entire outfit – being more important than her actual dress!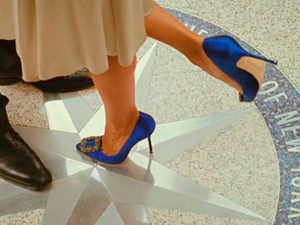 Now we all know Prom night is so special because it not only celebrates the end of GCSEs, but it also allows students to say goodbye to all of their school mates – as it is common that students go their separate ways after school…whether it's to college or to complete an apprenticeship. Therefore, this night is without a doubt the biggest night of any 16 year olds social calendar.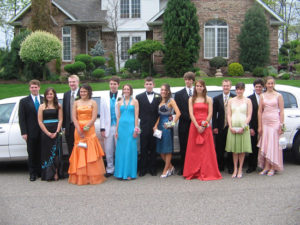 I am sure you all remember what is is like be  a teenager, where our weekends sadly consisted of drinking the cheapest alcohol we could get our hands on. So when it came to prom night, this was not about to change. However, we were all warned by our teachers that alcohol was strictly banned from Prom, and anyone who was intoxicated would be refused entry.
But these girls found a way to get around this…
Prom night is that one night where us girls in particular can really dress up and show off how old we can actually look in preparation for that all so important college transition. And once we are all made up, we have to document it with hundreds and hundreds of pictures.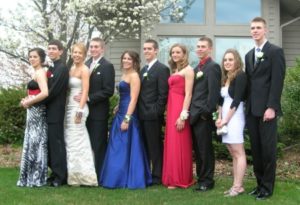 Each prom usually begins with the girls all gathering at one house and having a glass of champagne with all the parents taking hundreds of pictures. And for the girls above, this was no different.
But if you look closely at this image below, there is something hilarious about one of the girls accessories, can you spot it?!
Here are the girls doing that classic take a photo of us whilst we pretend we aren't looking – we all love that casual look where we aren't painfully smiling directly at the camera. But have you spotted yet what is different about this picture?
We will give you a clue…look closely at Eleanor Clark, the girl in the navy dress in the middle.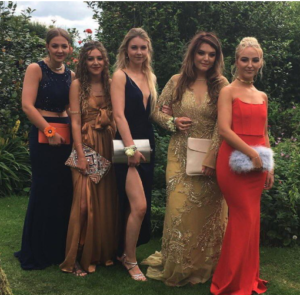 Does her clutch bag resemble anything? Think about alcohol? Can you see it now?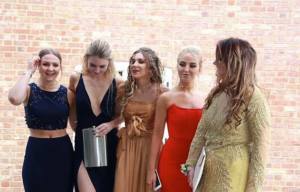 Well if you still haven't spotted it…take a look at the image below:
Eleanor was not about to let the teachers alcohol restriction stop her from having the best night of her life, and even though she had the possibility of having a few beverages before the prom, she decided to take this one step further by equipping herself with alcohol for DURING the school led event.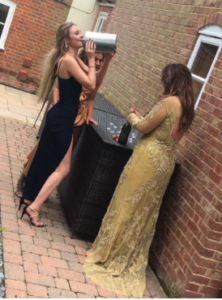 Her 'clutch bag' was in fact a hip flask, and a huge one at that! She definitely took one for the team in carrying her squads alcohol straight into prom with her to makesure that party was definitely livened up. 7
She received thousands of messages online, with students around the world praising her. However, we have a feeling that this increased exposure means that no other student will get away with pulling the same stunt next year…damn it!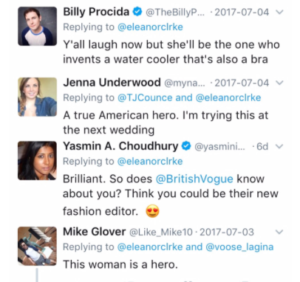 Eleanor if you have any more alcohol related hacks…send them our way! What a hero.
She received masses of attention on twitter, which is unsurprising as she actually managed to get away with a whole night at Prom with a clutch bag that was actually a hip flask.
She has even gained famous followers due to her hilarious Prom behaviour…she recently tweeted: "Hahah as if Shawn Mendes just followed me on twitter- knew he'd love the clutch x" – showing celebs also found her hip flask clutch hilarious.
Apparently the 'clutch' only cost £7, and holds up to 3L of alcohol!! That meant that Eleanor and all of her mates were sorted for the night.
She received hilarious praise on twitter from other teens her age:
"you probably the greatest human being in the world"
"please become female president"
It wasn't only Eleanor who's clutch bag was commented on, her friend in the red dress received this tweet: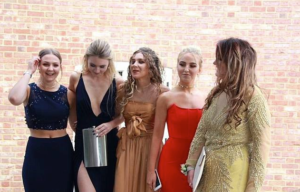 "We're all talking about the huge hip flask meanwhile Red dress is taking her cat to prom".
LOL, these girls will really go down in history.
If you like this article please feel free to share it with your friends and family and leave a comment to let us know what you thought!
Advertisment
Next Post