Advertisment

1. Jordan & Katie.
Katie AKA Jordan was born Katie Infield in May 1978 to parents Amy and Ray. Her parents split when Katie was four and her mother remarried builder Paul Price and Katie took his name.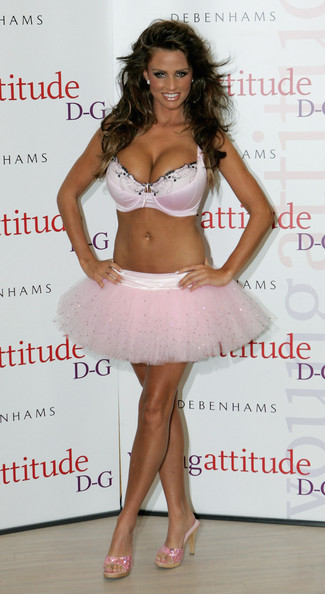 Advertisment
2. Her school days.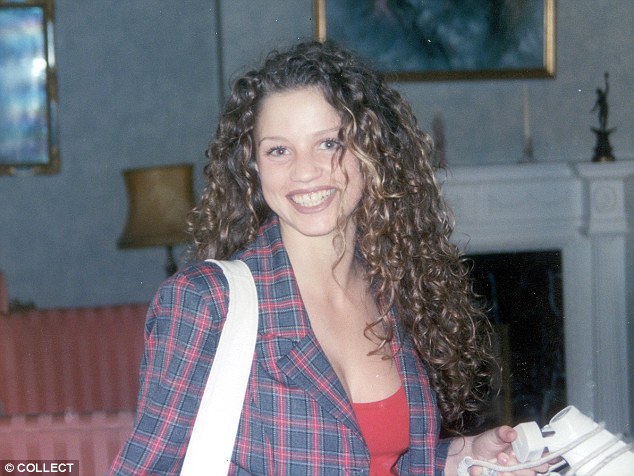 Katie was never an academic pupil, but she was very good at sports and swam for Sussex. She also loved Horse Riding and has developed a lifelong love of horses. When she left school she said she was determined not to have a boring office job.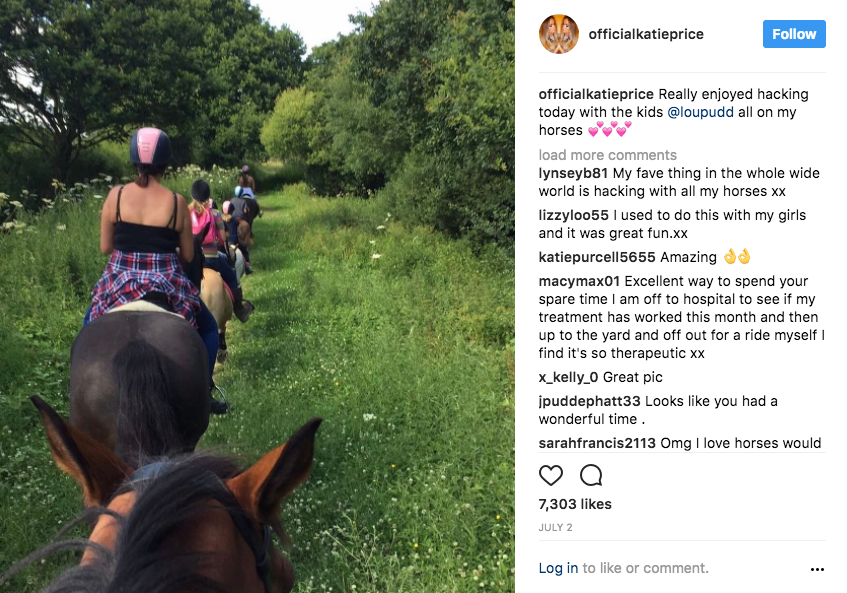 3. Page Three.
Her friends and family encouraged her to send some holiday snaps to a modelling agency and she was soon plastered across page three. That's when she became known as Jordan and she became one of the most popular glamour models of her time.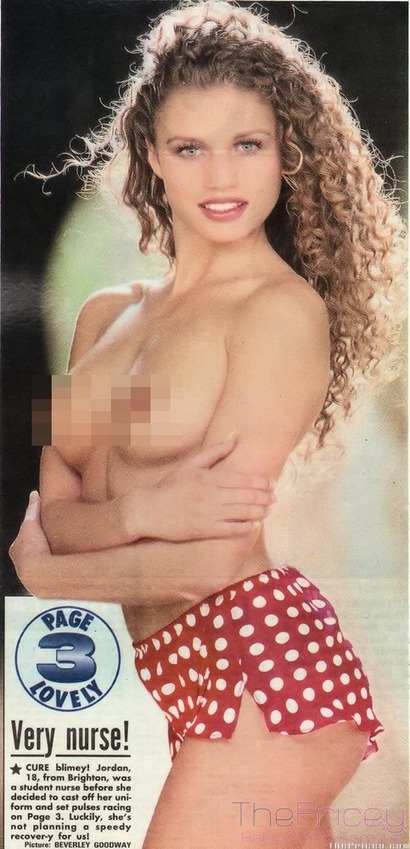 4. She had her first boob job at the age of 19.
She went from a 32B to a massive 32FF and then down again.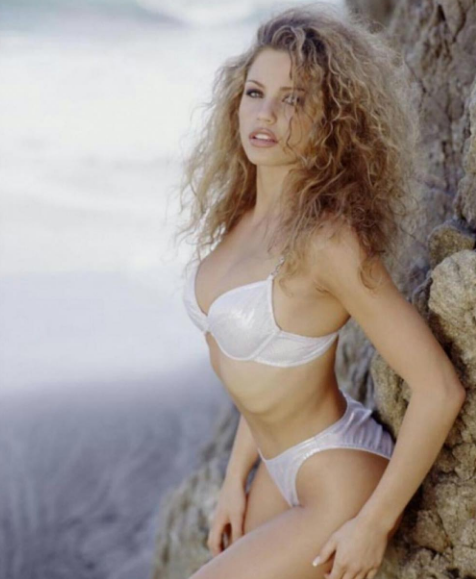 5. Katie's surgery.
After having her first boob job, Katie went on to have liposuction on her hips and thighs, fat implanted into her lips and a nose job.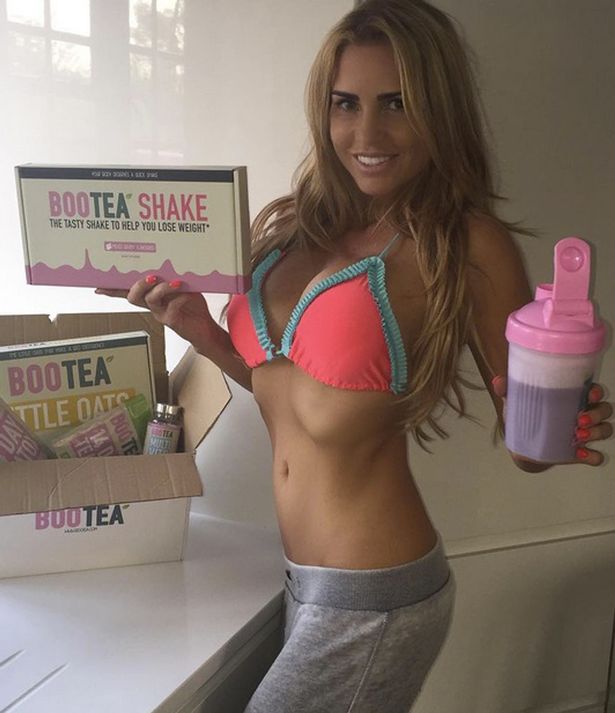 6. Harvey.
After liasons with Gareth Gates and Gladiator star Warren Furman, Katie had a rather strange relationship with Dane Bowes before she had a fling with ex-Manchester United star Dwight Yorke. After falling pregnant, Yorke demanded a DNA test which proved he was the father. Katie has three children, Harvey, Princess, Junior, Princess Tiaamii and Bunny.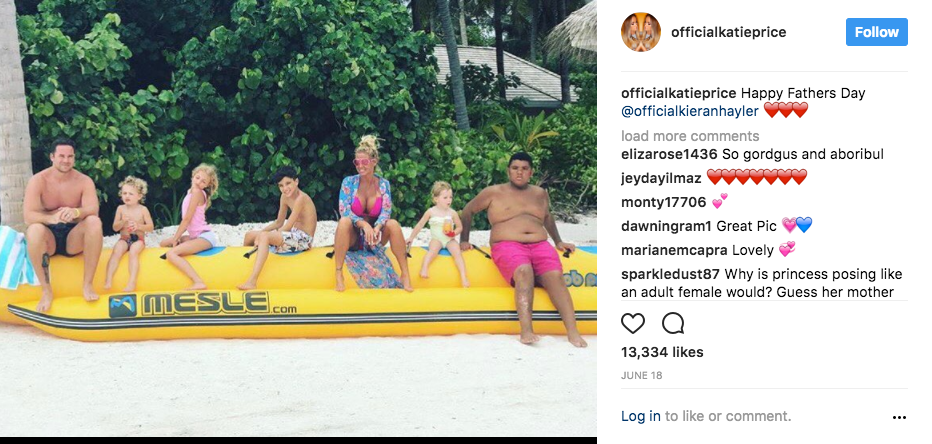 7. £££
Katie Price's net worth is estimated to be around £40 million.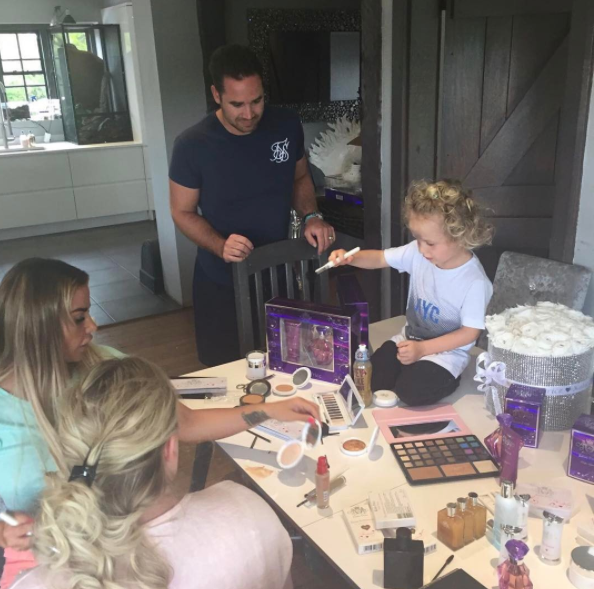 8. People love to hate her.
In 2003, a poll was taken by Channel 4 and Katie was voted #2 on "100 Worst Britons We Love to Hate".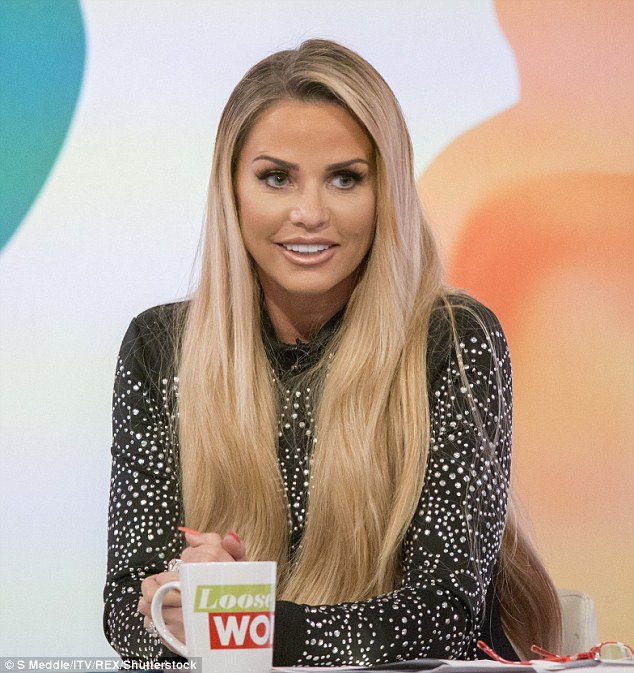 9. She's had around 17 surgeries on her breasts.
Since the age of 19, Katie has had a number of different surgeries on her breasts, ranging from a FF cup to a B cup. There was a poll taken on The Sun to see if viewers thought she should get bigger breasts. Viewers voted 'no' but she went ahead with the surgery anyway.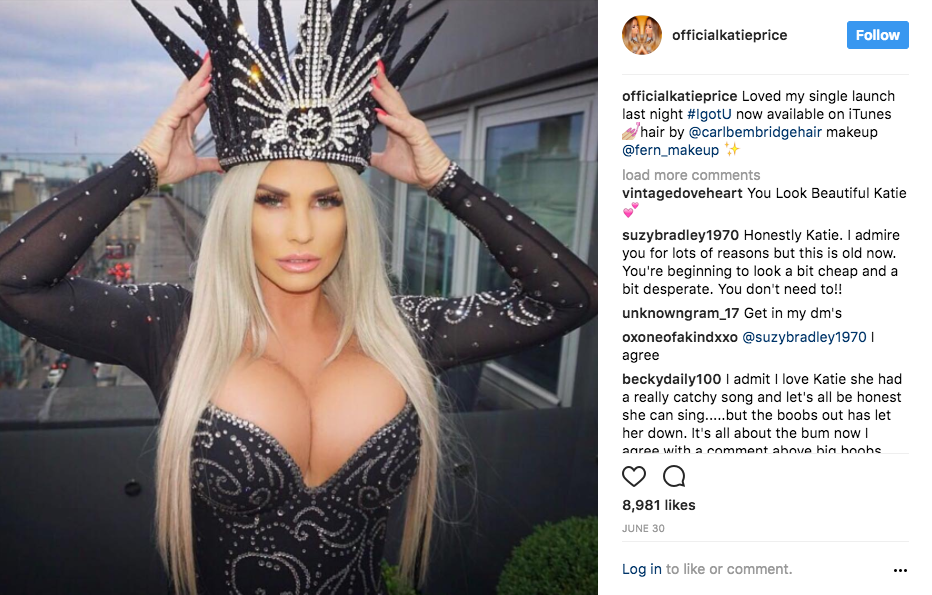 10. She competed for a place in the Eurovision Song Contest.
She performed when she was pregnant with son Junior, wearing a tight pink leather leotard. However, she failed to win a slot for the big event.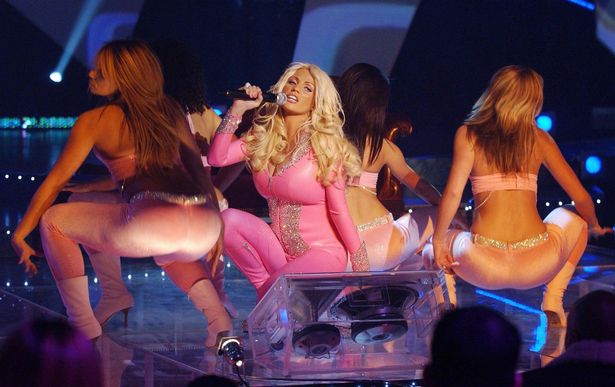 11. Katie's childhood.
At the age of seven, Katie was molested in a parks bushes then at the age of 13, she started modelling for a child's clothing brand – Unbeknownst to Katie, the photographer was a convicted paedophile and insisted she had her photo taken in her underwear.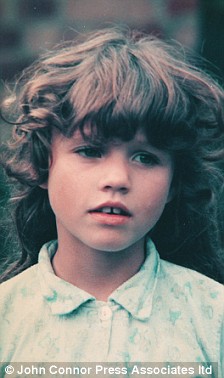 12. She has an equestrian clothing range.
In 2008, she released her own equestrian clothing range for adults and children. She was photographed arriving at a polo match that year in a mini dress from her range getting out of a helicopter.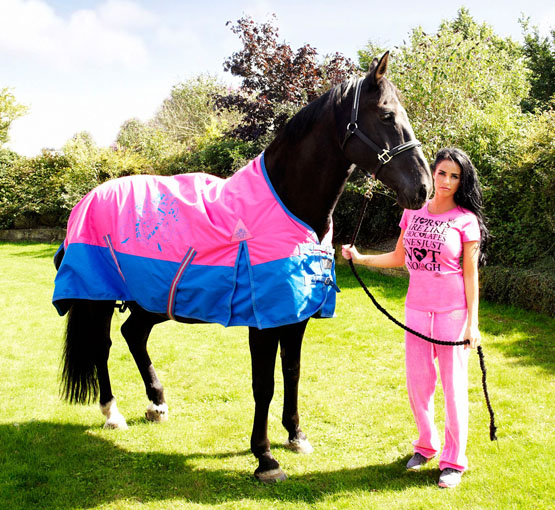 13. Her management company.
In 2009, her management company announced Katie and Peter's separation. After five years of representing her, they decided to drop her and represent Peter Andre.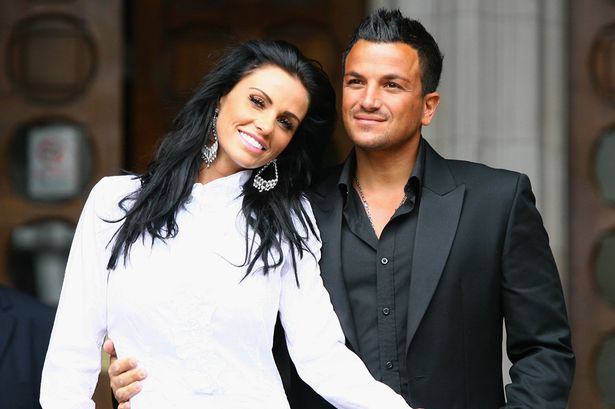 14. She was refused admission to a polo match for being too 'chavvy'.
She was denied access to the polo match before her manager tried to buy her a table for £6,000 which was denied again.
"Jordan has been told she is not welcome. Polo is very prestigious and there are certain names they want there and others they definitely don't. Jordan is still too 'chavvy' as far as Cartier is concerned. Having Jordan there just wouldn't be in keeping with Cartier's image. If she turns up she will not be allowed access"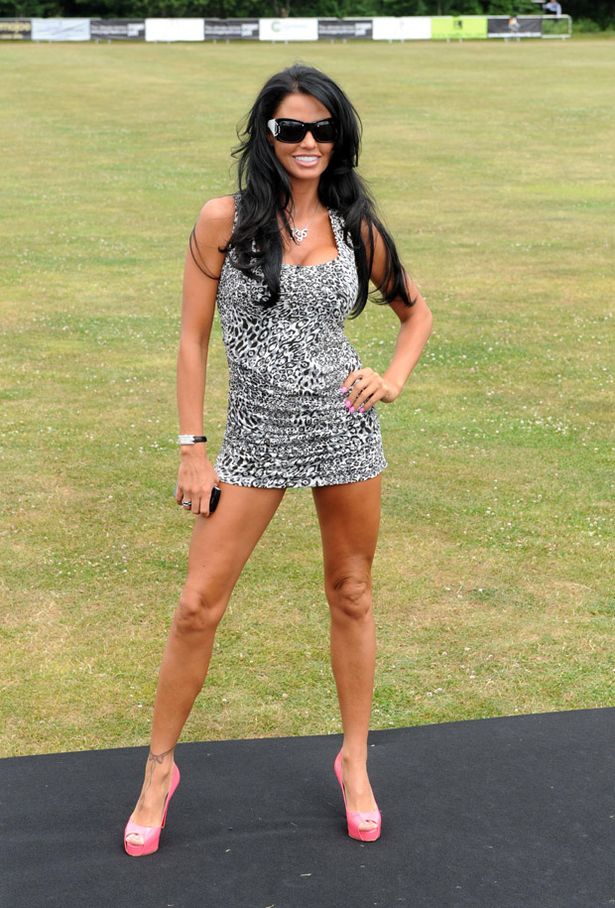 15. She had a cancerous tumour on her finger.
In 2002, Katie was treated for leiomyosarcoma on her finger. The tumour was removed at a hospital near her Brighton home.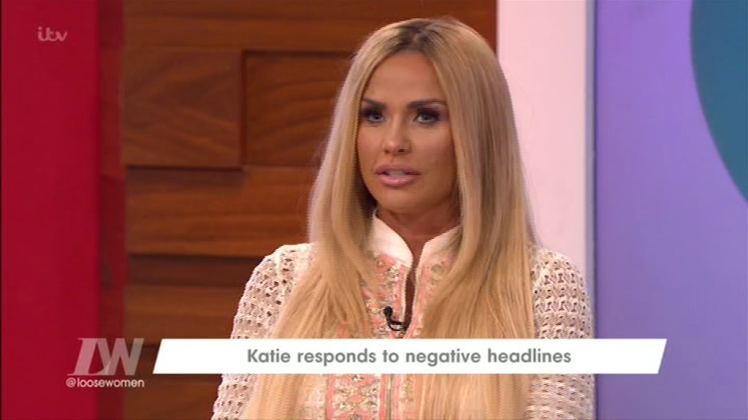 16. Legal issues.
In 2009, Katie claimed she had ben raped by a "famous celebrity" but never reported the incident. Surrey police also commented saying Katie hadn't reported anything to the police and won't be making a statement to the police.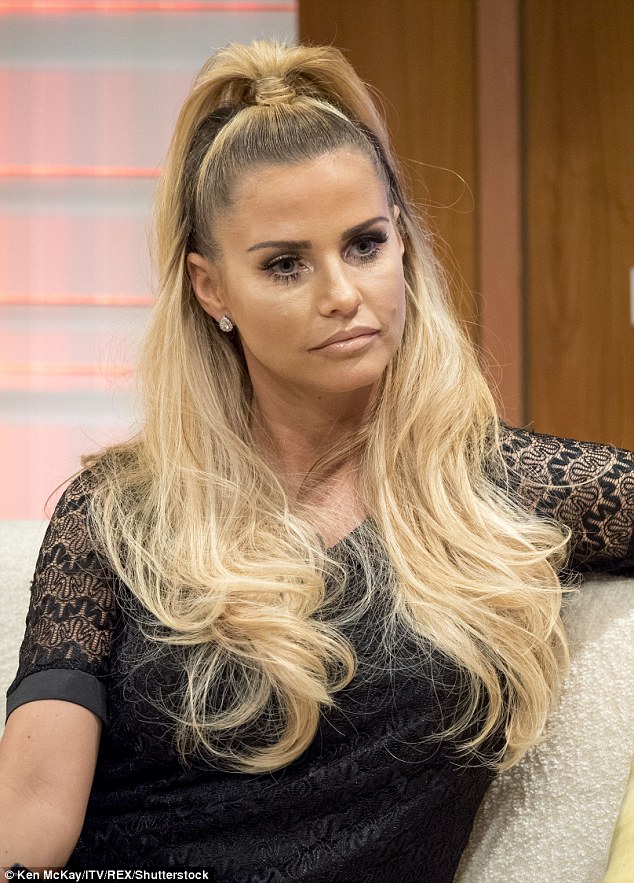 17. Her marriage to Peter Andre.
While they were married, Katie had made a pact with Peter not to drink alcohol because he didn't trust her when she was drunk. There was also a rumour going around that something was going on with her dressage trainer Andrew Gould, but Katie promised nothing was going on. The pair divorced in 2008 and Katie said it was partly to do with Peters jealousy.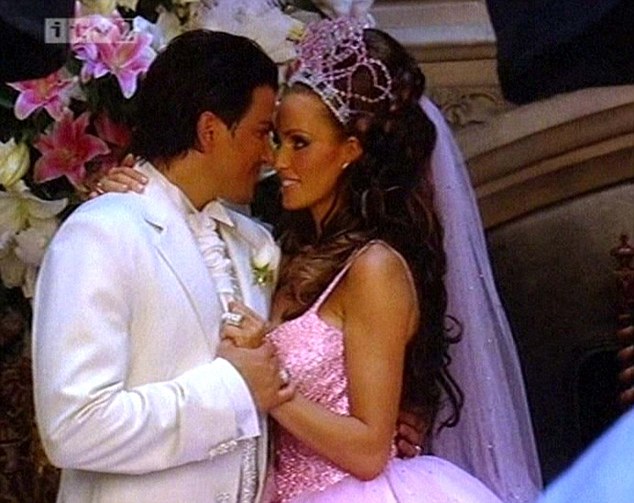 Don't forget to share this with your friends if you enjoyed it! 
Advertisment
Next Post