Advertisment
Camilla Thurlow is just full of surprises. It's taken her a while to come out of her shell, but there's still so much we don't know about her. The fact she smoked surprised A LOT of viewers not to mention her sex confessions so I'm guessing there's a lot of things we don't know about this Scottish beauty.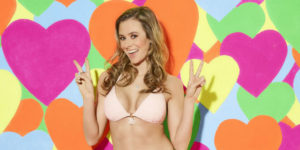 Advertisment
It's hard not to be interested by her. On face value she's absolutely stunning. She's got a really timeless, classic look and comes across as quite sophisticated.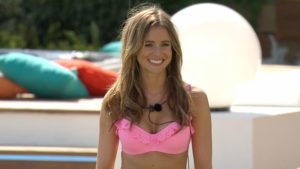 She's very different to the other Love Island  ladies. On hearing her high-pitched, slow voice for the first time you may be led to believe that Camilla is a case of "lights on but nobody's home". Well how wrong you'd be. Not only is this young lady very wise – she has often spoken about her love of books, much to the amusement of the other Love Islanders, she is also not afraid to speak her mind. When Chris was keen to say that his antics with Chlo' were one-sided and led by her, unassuming Camilla stepped in to defend her friend, saying that she thought Chris was being disrespectful. Fair play Camilla, you really do have a great personality too.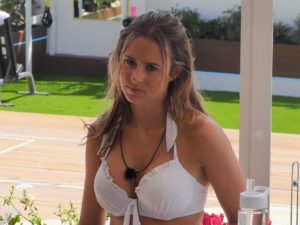 Her popularity on the show is clear to see when you consider the fact that her Instagram followers have skyrocketed to 520,000 in just a couple of weeks. Her friends run her page while she's on the show and they're doing a great job at publicising her and growing her popularity on the social media site.

It looks like Camilla is one of the favourites to win the show, so let's fill you in on some facts you might not know about the Scottish beauty.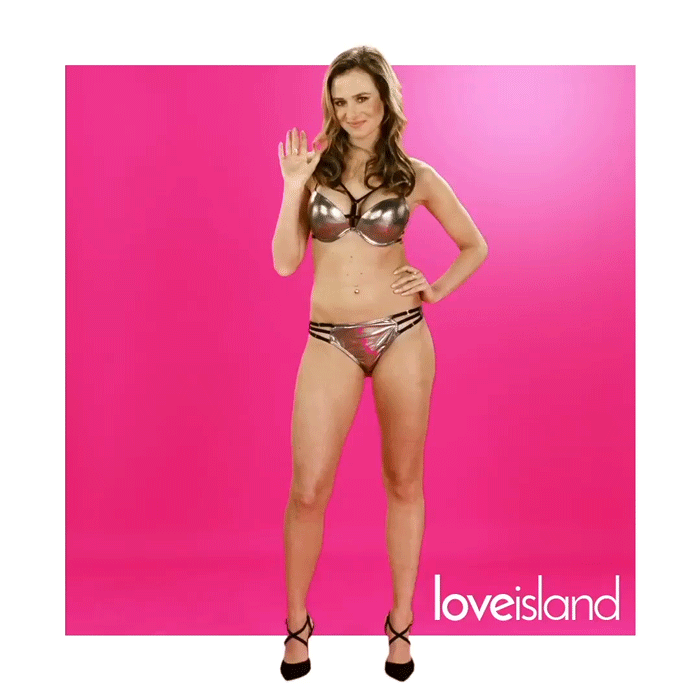 Here are a few things you didn't know about Camilla!
1. She has a tattoo.
Camilla has a tattoo – this is another example that proves that Camilla doesn't match the good-girl stereotype that many thought she was (her sex confessions were the first sign that there was more naughtiness to this girl than meets the eye).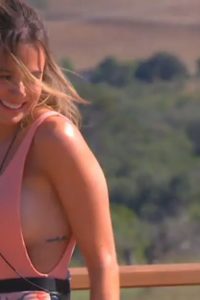 You can find the tattoo under her rib cage. We're not sure what it says but it's in italic ink.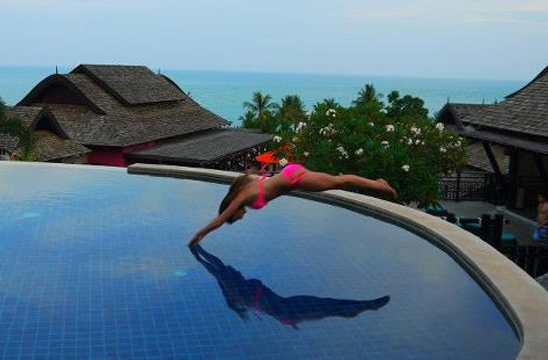 2. She dated Prince Harry.
You probably already knew this, so it's not the biggest secret, but some of you might not and it sure is something that shocked us when we found out.
Camila is rumoured to have dated the fifth-in-line-to-the-throne prince back in 2004 after his split with long-term girlfriend Cressida Bonas, pictured below.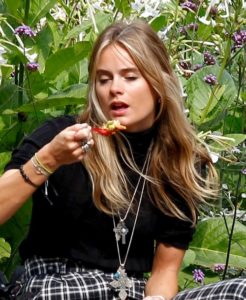 Although she refused to say whether or not the prince was a good kisser or not, Camilla admitted that she hoped that there would be a Prince Harry lookalike on the show!
She's even admitted to being a massive Megan Markle fan, saying:
"She sounds like the loveliest woman. I've always been a fan of her on Suits. I've admired the work she's done."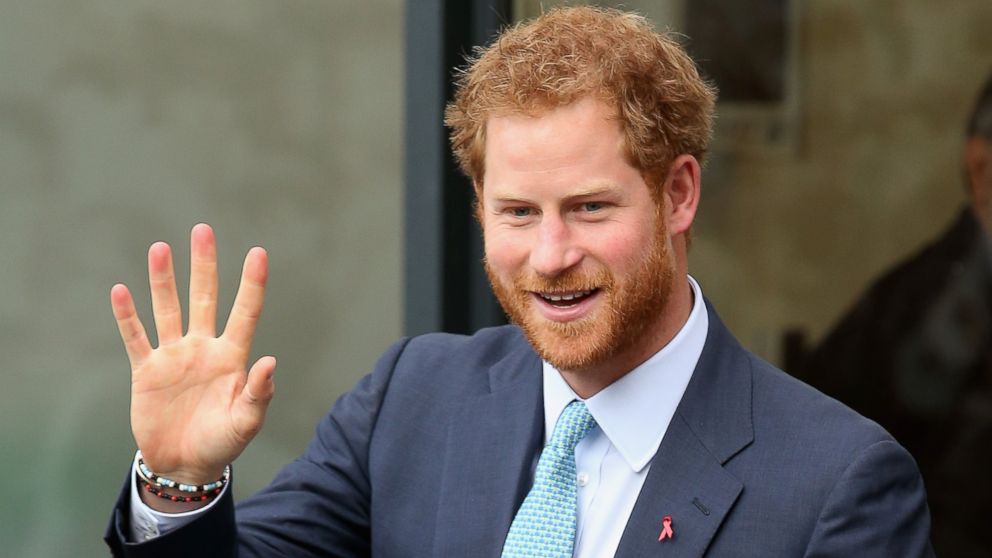 3. She's slept with 16 men.
No one saw this one coming considering the way she's acted the past few weeks.
It is true though, she admitted the number to the other constants following a game where they got into different sex positions!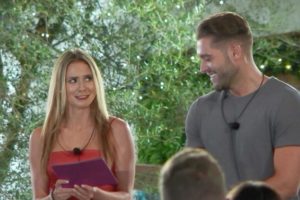 She may be one of the quieter contestants but if a lesson can be learnt here it's never to overlook the quiet ones – Camilla herself once said that she fits the expression "lady in the streets, freak in the sheets!"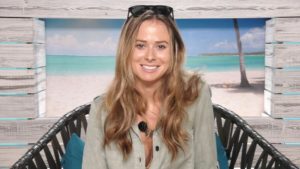 4. She once competed for Miss Edinburgh.
She was crowned Miss Edinburgh when she was 19. Just as well it was 8 years ago, or they might have been stripping her of her title like they did to Zara last year.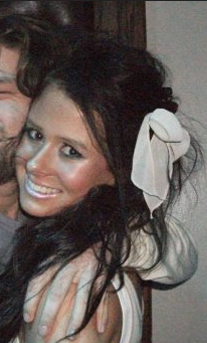 5. All of her family and friends were shocked when she decided to go on the show.
She admitted that going on Love Island was never really on her agenda and said her friends and family were completely shocked when she told them about her career move.
"I'm generally quite a private person and a lot of people will be surprised and I'm surprised at myself going on Love Island." She wants to "push herself out of her comfort zone."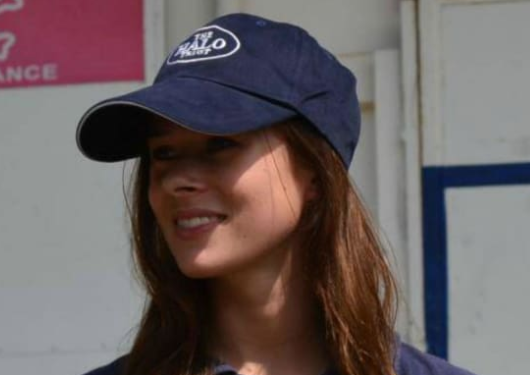 "I'm still young but I'm definitely at the age now where a lot of my friends are starting to settle down," she said. "I also want to put my personal life first, for the first time in a long time, and give myself the opportunity to meet someone.

"It will also force me to break down some of the barriers that I have built up doing the work that I do. I can be a bit cold, and come across that way, but that's because I'm quite independent and strong. A huge part of it is pushing myself out of my comfort zone and forcing myself to make a connection with someone."
6. She was once a brunette.
Although now rocks a natural sun-kissed blonde look, she used to actually be a brunette.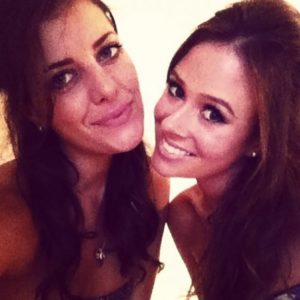 Up until 2014, Camilla had brown hair but decided to experiment with the ombre look.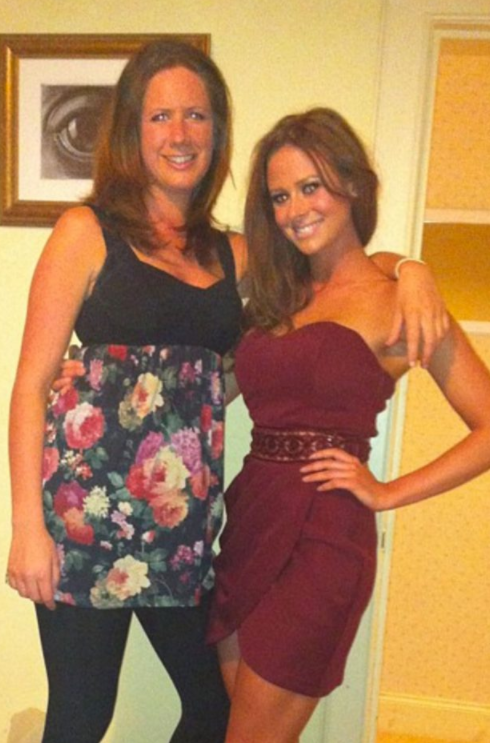 We think she definitely looks great with both! Lucky girl.
7. She's a bit of a fitness fanatic.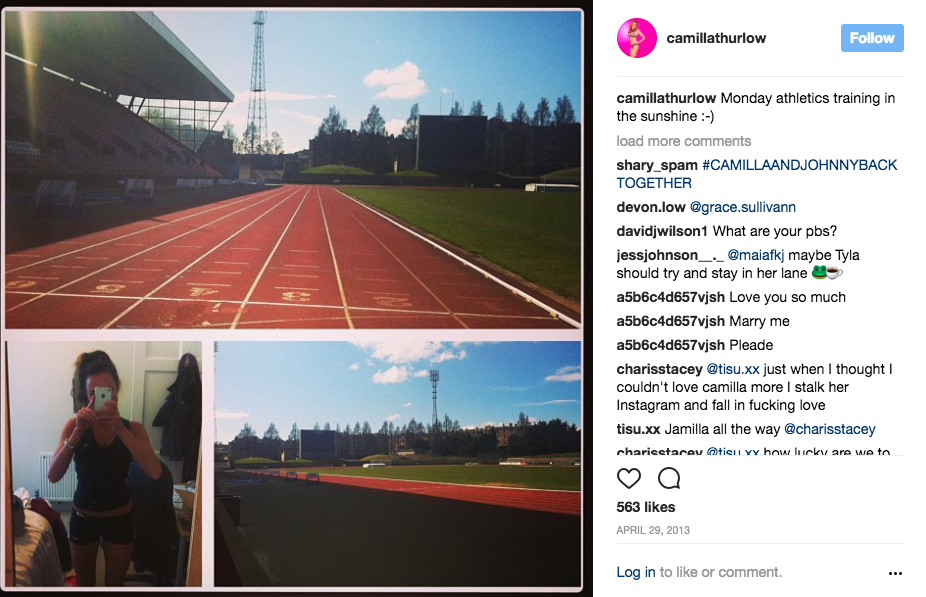 If you take a look at Camilla's Instagram, you will see that she enjoys running and working out A LOT. You just need to take a look at her figure to see that…She can be seen jogging, rock climbing and showing off her flexibility on the gym.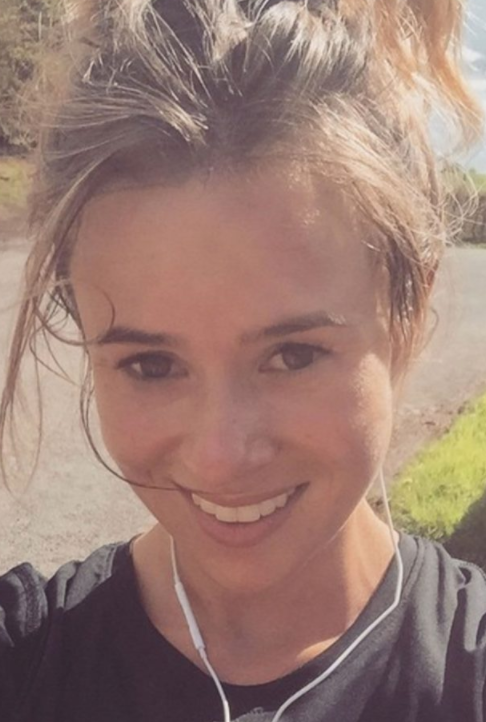 It's no surprise then to find out the Camilla's degree is in Sport and Exercise Science. She studied at Loughborough University and, proving that she definitely has both brains and brawn, she completed her degree with First Class Honours.

8. She regularly gives blood.
Just when you thought she couldn't get more perfect…Camilla shared a photo in 2014 of her giving blood and according to her friends, she does it quite regularly.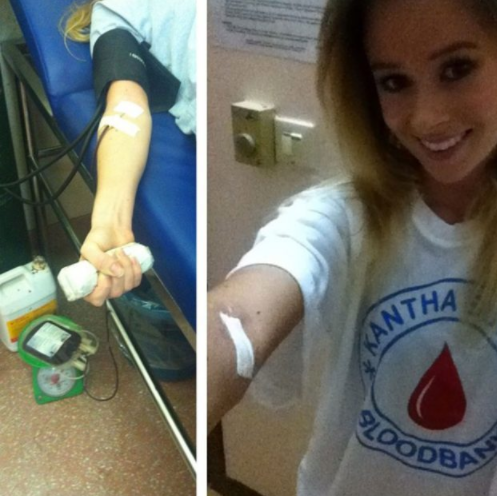 Her caring acts may be influenced by her career – Camilla works in explosive ordnance disposal. She works for the charity The Halo Trust, which is the world's largest humanitarian mine clearance organisation.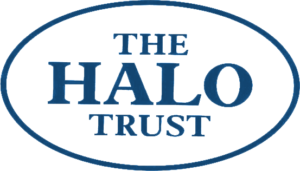 Camilla's job is to locate any leftover mines or other dangers and then assess the hazard they present to the local people. If the item is not deemed safe, Camilla, or a member of her team, safely dispose of the item (sometime through demolition). What an incredible and brave job.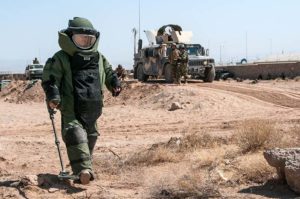 Her job has taken her all over the world and it is likely that she has seen some horrific things and met with people affected by uncleared mines. Seeing the injuries that people hurt by unexploded mines can get must make Camilla all the more aware of the desperate need to give blood. What an inspiration she is.
9. She attended the same private school as Tony Blair.
Camilla went to Fettes College in Edinburgh which was Tony Blairs old gaff. Obviously, they weren't there at the same time though!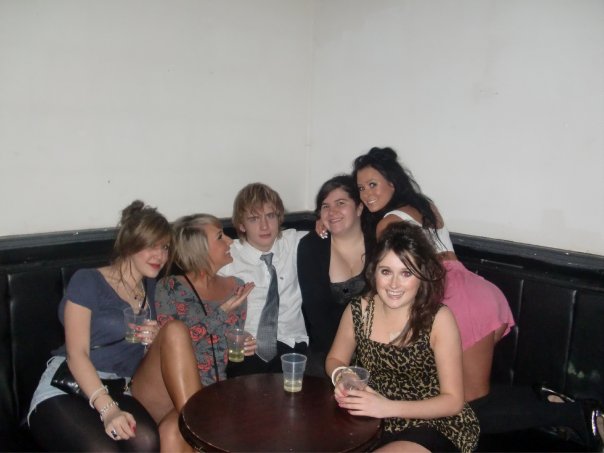 The school describes itself as being one of the "leading independent boarding and day schools in Edinburgh". With fees of up to £10,780 per term, it's clear that Camilla had a very privileged upbringing.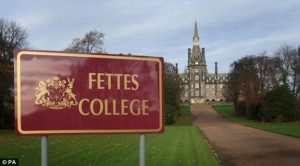 10. She played Lacrosse for Scotland.
Camilla developed a love of Lacrose whilst she attended Fettes College. She was very good at the sport and went on to play at national level, representing Scotland.
Camilla said: "I don't think it's my claim to fame but my proudest achievement was playing lacrosse for Scotland in the junior world championships."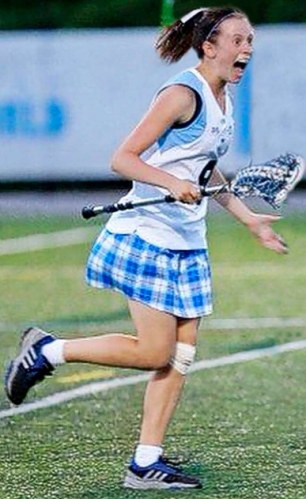 11. Her celebrity crushes are:
When asked who her celebrity crushes were, Camilla dodged the obvious answer of Prince Harry (although that's a given). She did mention a rugby player called Sonny Bill Williams (who, if you ask us, is also extremely hot!)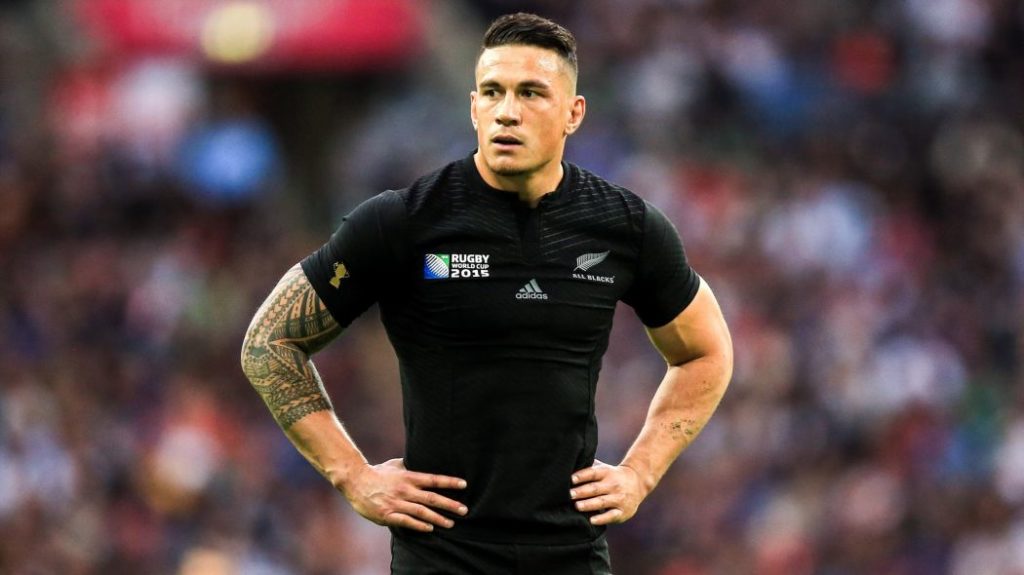 12. The first thing she notices on a man:
His hair.
13. She's got 9 GCSE's.
Yep, she truly is very clever.
She achieved an A* and three A's at A-Level and went on to get a First Class Honours degree in Sport and Exercise Science at Loughborough University.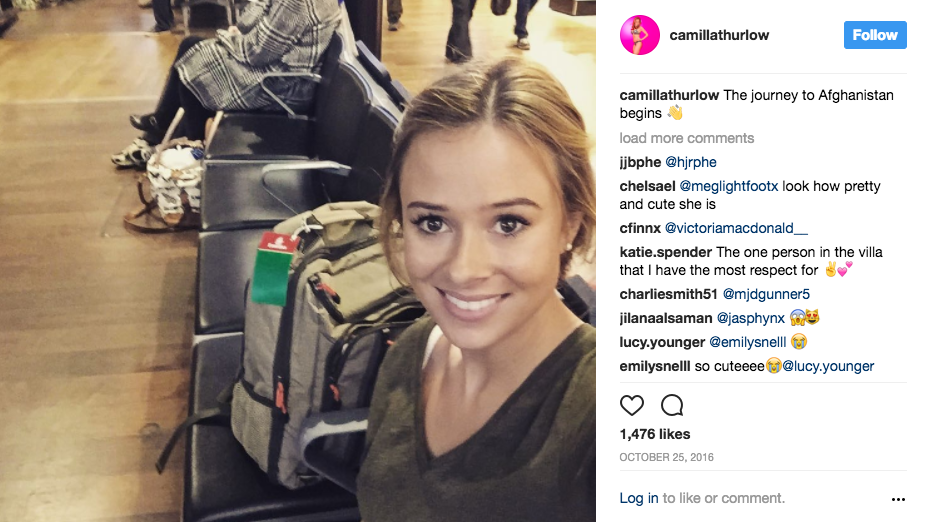 14. She's pretty small.
Camilla is only 5 foot 3 inches tall and her middle name is Heather – a possible reference to the famous flower traditionally found in her homeland of Scotland.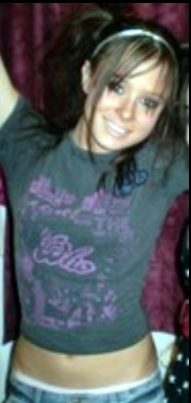 Camilla is clearly a highly intelligent, level-headed woman. The fact that she is drop-dead gorgeous and has links with royalty is an added bonus!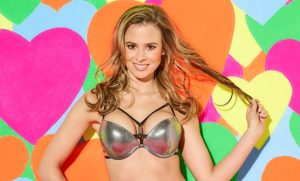 Don't forget to share this with your Love Island obsessed friends! 
Advertisment
Next Post