Advertisment
We all remember watching this when we were younger. It first came onto our screens back in 1977 and starred Erik Estrada and Larry Wilcox. Sadly, this show finished in 1983.
So, here are some fun things that you probably didn't know about this incredible show that blessed our screens in the late 70s and early 80s.
Advertisment
1. Larry Wilcox and Erik Estrada didn't actually get along
When it came down to filming for CHiPs it was reported that the pair really didn't get along at all. This was one of the main reasons that Wilcox decided that he would quit the series. Equally, Estrada wasn't that happy with working with Tom Reilly either who was Wilcox's replacement after he left.
2. In the October of 1981 two real-life California Highway Patrolmen were injured when they were on duty and the cast took time out from filming the show to donate blood
They decided that they would go out of their way to donate blood to the two officers that were on duty at the time. Sadly, only one of the officers survived.
3. On the belt, which is part of every officer's uniform, the policemen wear a rectangular pouch
This isn't actually part of the uniform, which is the Sam Brown (holster) belt, and this rectangular pouch was there to help hold the wireless microphones that the actors wore!
4. The character of Jon Baker was named after the nephew of Rick Rosner, the show's creator
The young boy actually appeared on the show at one point too! He made an appearance in the very first episode when he was stopped by Ponch and Jon because he was riding his bike on the highway.
5. Various images of the cars that were used in CHiPs were real California Highway Patrol cruises that were bought at an auction
These cars were actually bought at an auction for the show. This meant that the show were about 4/5 years behind with their version of the car, but this was the only way to get some for the show!
6. Whilst filming, Erik Estrada suffered a very serious motorcycle accident
This was dangerous and meant he had a long road to recovery. When he was feeling like he could, he began shooting some scenes from his hospital bed.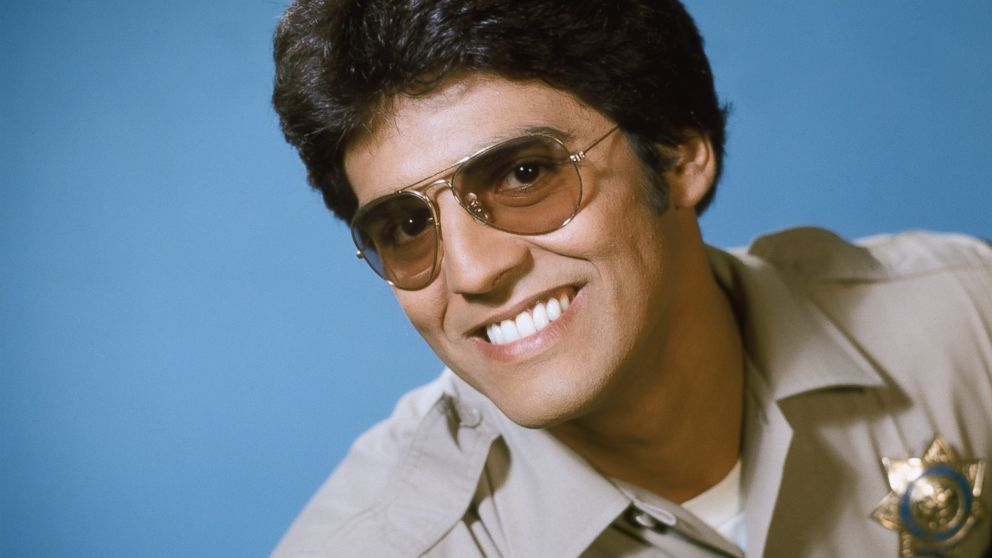 7. Erik Estrada went above and beyond for his role and actually went through training to see what it was like to be an officer
He decided that he would go through CHP training at CHP Academy to see what it was really like to be a CHP officer.
8. Jon and Ponch never used the weapons during the whole series
But, Baricza had to after he got beat up fighting some car strippers. There is no explanation discussing
9. Gwynne Gilford, who played the role of Sgt Getraer's wife Betty, was actually the real wife of Robert Pine
This was a recurring role and she played Betty who was Getraer's wife!
10. Before Randi Oakes landed a recurring role in this show, she had a one-off appearance in an episode in the second season
She initially starred as a car thief in a one-off episode that appeared in the second season. The following season she was offered a recurring role and joined the cast as Bonnie Clark.
11. In real life, CHP motorcycle officers don't actually ride in pairs
The first two seasons the fact the pair rode together was because Ponch was on probation, which meant that Jon was his mentor. However, following this the viewers were just too used to seeing them as a pair together. So, they decided to keep them as a duo for the entire run of the show!
12. In the opening credits Jon Baker's badge number is 8712
This is shown when he is riding his motorcycle in the opening credits. Some people even noticed that this still appeared in season six when the character was no longer on the show any more!
13. Halfway through filming the final season Tom Reilly was arrested
He was arrested for possessing drugs. Sadly, this meant his role in the television show had to be significantly reduced. As a result of this Bruce Penhall, who played Bobby's brother Bruce, had his role elevated to fill the gap in the show. The publicity that the arrest brought was really bad and the real CHP almost threatened to stop allowing the show use their badge and different imagery related to them. They didn't want this to affect their authority with real people and obviously didn't want to be related to drug allegations.
Advertisment
Next Post