Advertisment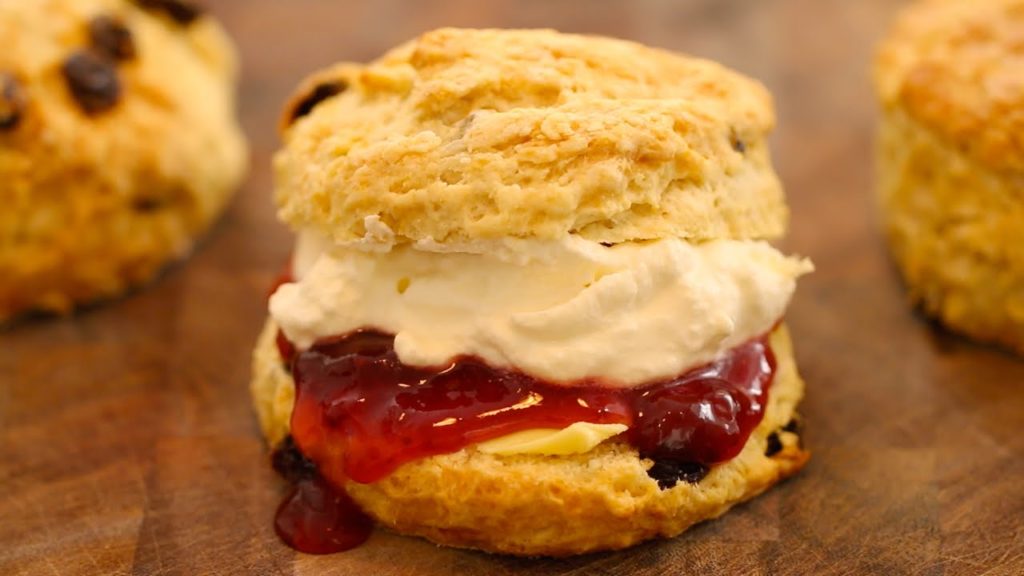 Pudding is the word used for either a dessert or a savoury dish in the UK but usually, means the "dessert" course. There are all different types of pudding, they're usually quite rich and starchy with a dairy base like Rice Pudding or Treacle Sponge. But then we have desserts like pancakes, spotted dick and angel delight.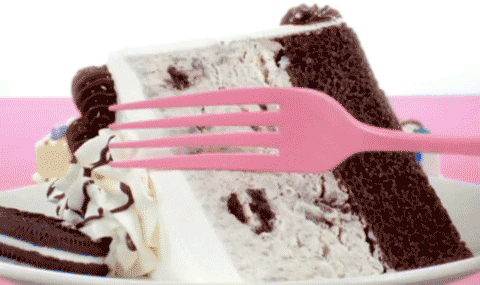 Cooking techniques for puddings include boiling, baking and steaming. They're usually dishes that suggest a homely comfort. Puddings are especially popular in the winter season with desserts like Spotted Dick or Baked Crumbles.
Advertisment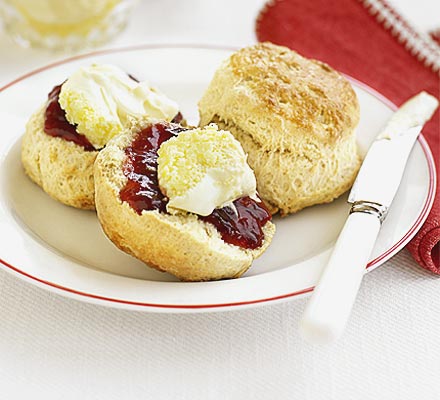 Here's a quick recipe for making scones: 
225g/8oz self-raising flour.

A pinch of salt.

55g/2oz butter.

25g/1oz caster sugar.

150ml/5fl oz milk.

1 free-range egg, beaten, to glaze (alternatively use a little milk)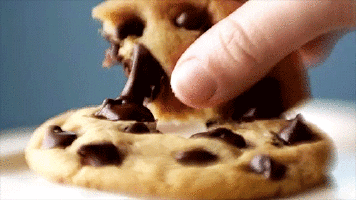 Method: 
Heat the oven to 220C/425F/Gas 7. Lightly grease a baking sheet.

Mix together the flour and salt and rub in the butter.

Stir in the sugar and then the milk to get a soft dough.

Turn on to a floured work surface and knead very lightly. Pat out to a round 2cm/¾in thick. Use a 5cm/2in cutter to stamp out rounds and place on a baking sheet. Lightly knead together the rest of the dough and stamp out more scones to use it all up.

Brush the tops of the scones with the beaten egg. Bake for 12-15 minutes until well risen and golden.

Cool on a wire rack and serve with butter and good jam and maybe some clotted cream.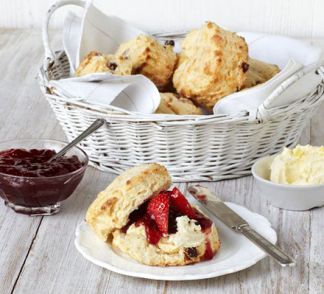 A scone is a single-serving cake dish especially popular in England. A scone is often slightly sweet and occasionally glazed with egg. They can often include raisins, currants, cheese or dates and in Scotland and Ulster, savoury varieties of scone include soda scones and potato scones. Scones are also a pretty popular in New Zealand and in some other countries, they're cooked with cheese, onion and bacon etc.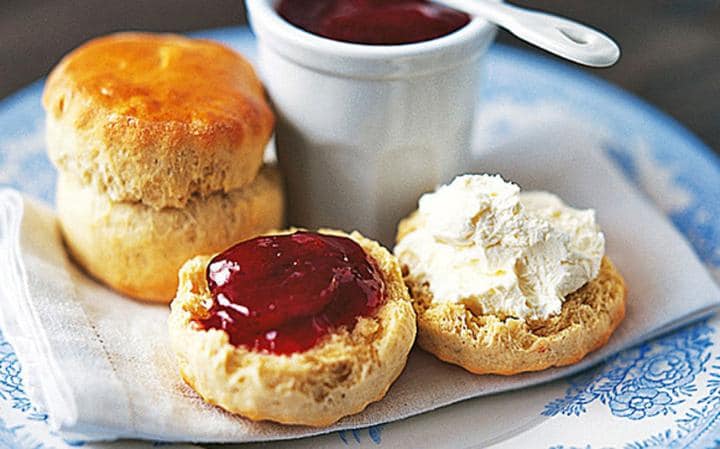 Here's a quick recipe for making pancakes: 
200g/7oz plain flour.

350-400ml/12-14fl oz milk, or ½ milk ½ water for a lighter pancake

2 Large eggs, slight whisked.

1 tbsp vegetable oil.

A pinch of salt.

Vegetable oil for frying.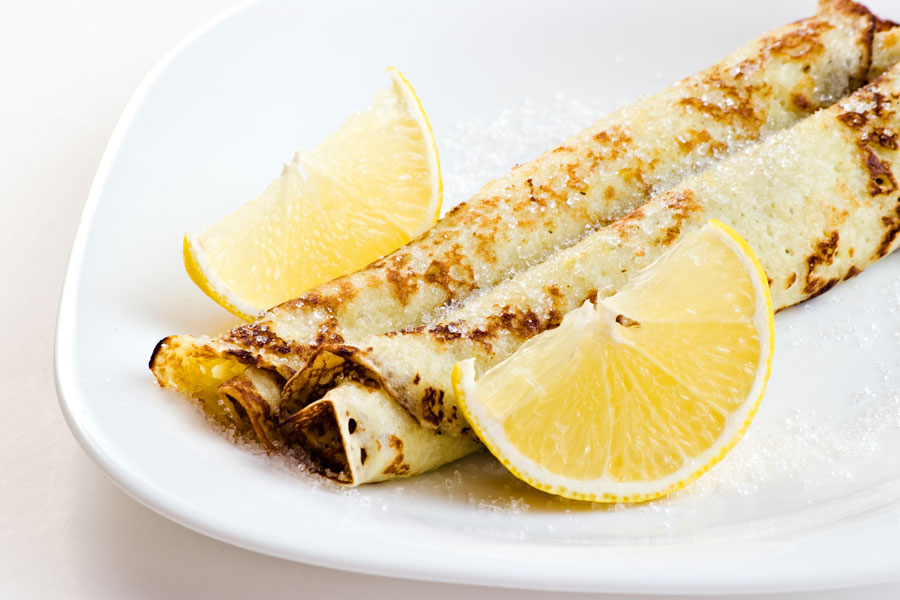 Method: 
Put the flour into a large bowl, make a well in the centre and pour in the milk and eggs. Give the liquid mixture a quick whisk before incorporating the flour. Continue to whisk until you have a smooth batter.

Now add 1 tbsp vegetable oil and whisk thoroughly.

Take a crêpe pan, or large frying pan, dip some kitchen roll in the oil and carefully wipe the inside of the pan. Heat the pan over a medium heat for a minute.

Add just under a ladleful of batter to the pan and immediately start swirling it round the pan to get a nice even layer.

Cook the pancake for approximately 30-40 seconds. Use a palette knife to lift the pancake carefully to look at the underside to check it is golden-brown before turning over. Cook the other side for approx 30-40 seconds and transfer to a serving plate.
A pancake/crepe is a type of very think pastry, usually made from wheat flour or buckwheat. Crepes are mostly consumed in Europe but they've become pretty popular in North America and South America in more recent times.
Sweet crepes are usually made with wheat flour while savoury crepes are not made with wheat flours. Common savoury crepes are usually served for lunch and dinner with cheese, ham, eggs, ratatouille, mushrooms and even artichokes in some places. The fillings are commonly in the centre of the crepe and served with the edges partially folded over the centre.
Don't forget to share this with your friends if you enjo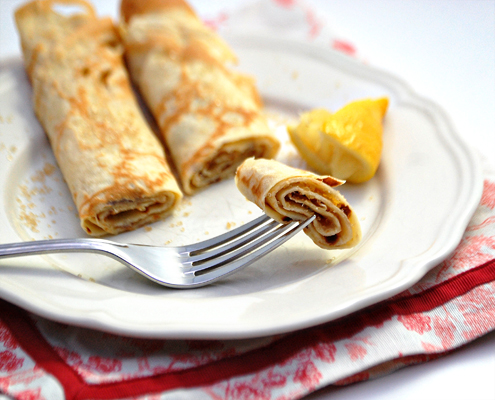 There are some things that are American that you can't really get in the UK without spending an absolute fortune. I am talking about Nerds and Lucky Charms. But, to us Brits we can quickly get over that with some of the desserts that we luckily have in this brilliant nation.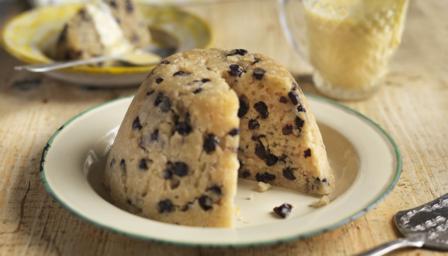 How well do you think you know these desserts that are just fabulously British? From the Battenberg to the Bakewell Tart, can you recognise the pudding? There are 21 different puddings in this quiz, but can you recognise them all just from one picture? Think carefully about your answers! Do you think you will score full marks or will this just leave you craving a scone with some clotted cream and jam? Enjoy! And don't forget to share this with your friends if you enjoyed it!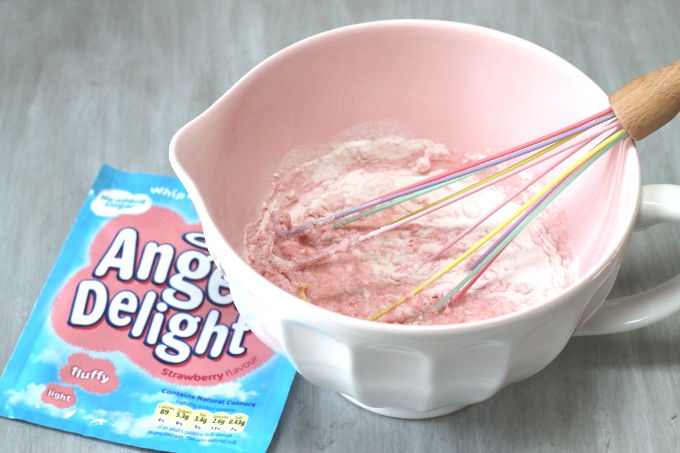 Advertisment
Next Post