Advertisment
Although the person who probably does your nails cannot stand it, there is one habit that 2 out of 7 of us have… and it really isn't the nicest.
This means that over 27% of the population has the habit of biting and sometimes actually CONSUMING the skin that we pick off from around our fingernails. Although this isn't a pleasant thing it is actually a form of cannibalism technically that is weirdly accepted by society.
Advertisment
The technical name for this is Dermatophagia, which essentially means 'skin' and 'eating' in Greek. Obviously the name isn't at all appealing, but people who suffer with this habit will understand that picking and biting your fingers isn't appealing either.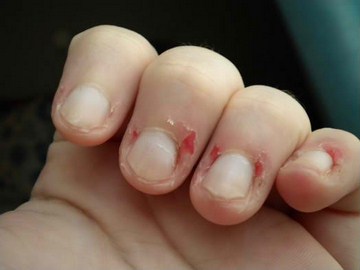 Although when you are doing this, you don't actually sit and realise you are doing so consciously. But, research suggests that there is a link between doing this and impulse control disorders and obsessive-compulsive disorders. But, the big question is whether it is actually bad for you?
Well, yes it is. This nervous habit really isn't good for you!
You are actually ingesting a lot of germs and considering that your hands are the part of your body that comes into contact with the most germs, this isn't good!
Obviously, this isn't your fault because most of the time you don't realise that you are actually doing it! But the amount of germs that you are consuming is a lot.
This is something that people can be embarrassed by, especially if it gets really bad.
But, it is treatable. If it is severe it can be treated by therapy or in other scenarios is can be treated with medication.
But, if you want to and you are strong enough, you can stop this on your own.
Advertisment
Next Post