Advertisment
Cheating is the ultimate betrayal that can simply never be forgotten. The heartache and misery it causes is just incomprehensible.
Take a look at this crazy story below…
Advertisment
CAUGHT RED HANDED WITH ANOTHER GIRL
The crime is pretty clear to see.
Facebook warriors begin waging their war. 

Then he comes back with the ULTIMATE comeback.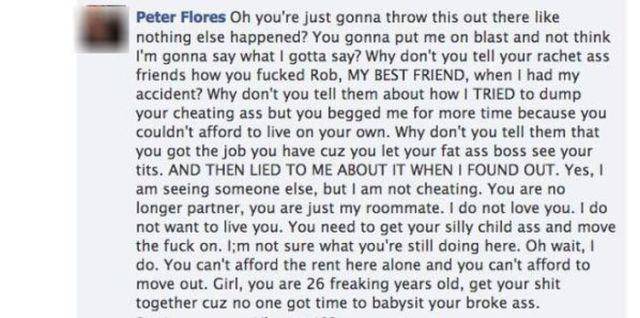 This doesn't excuse his actions but adds a little context.
Then he adds the final nail to the coffin.
If you have any cheating stories then share them on Facebook!
Advertisment
Next Post